Former Celtic left back Mark Reid turns 60 today – how times flies. The Birthday Bhoy was a real unsung hero in Billy McNeill's exciting Celtic side in the early years of the 1980s and when Celtic got a penalty he was Mr Reliable which is code for the goalkeepers doing their best to jump out of the way of the rocket heading in their direction!
Happy Birthday Mark!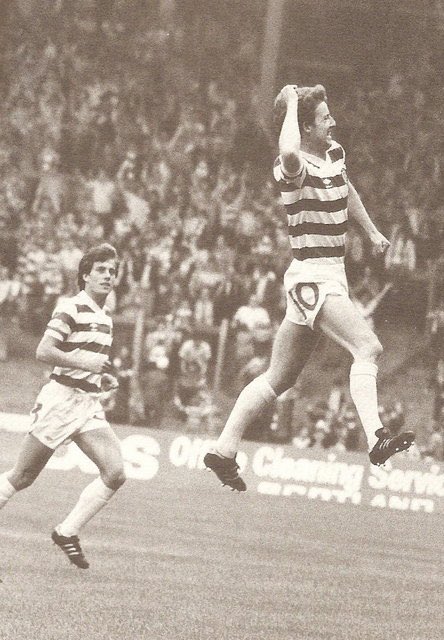 Happy 60th Birthday Dad hope you have a brilliant day 🍀 @MarkReid61 pic.twitter.com/NP6qQEirLs

— Reidy (@GraemeReid1984) September 15, 2021
Happy 60th Birthday to Mark Reid, #BOTD in 1961 – Celtic, Charlton and St Mirren full-back @MarkReid61 @Celtic1967_com @CelticFamily67 @Celticnewsnow @ordinarybhoy @RetroCeltic @Stephen4_2 @TheShamrock1888 @CafcFacts @cafcsince1973 @jamescourt8 @FootyFotos365 @CairtersSMFC pic.twitter.com/FuecGwKRXt

— The 1888 Letter (@1888Letter) September 15, 2021
Part of a great Celtic side early eighties. Knew how to blooter in a penalty then had a very decent career at Charlton. https://t.co/tCnwEhnZ6e

— Joe McHugh (@videocelts) September 15, 2021
MARK REID is something of an unsung Celtic hero. He played left back in an exciting Celtic side in the early 1980s that was managed by Billy McNeill and was also a very reliable penalty taker. Last year the former Celt shared some photographs from his time at the club and since it's a special birthday we'll have a look back at this and a wee interview Mark did with Scott Alcroft for The Celtic Star a few years ago.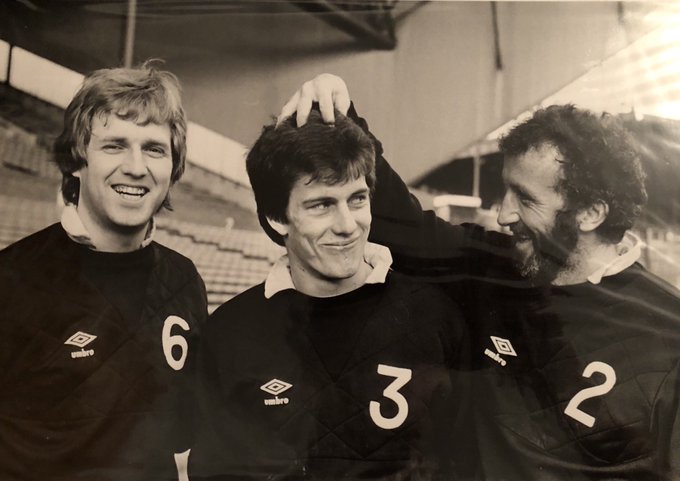 In the first pic Mark Reid is the centre of attention alongside Tom McAdam – another unsung Celtic hero of the 1980s – and Danny McGrain. Next to that Billy McNeill is at the back with Mark Reid and Danny Crainie just in front of their manager and a front row of Charlie Nicholas, Paul McStay and Davie Moyes.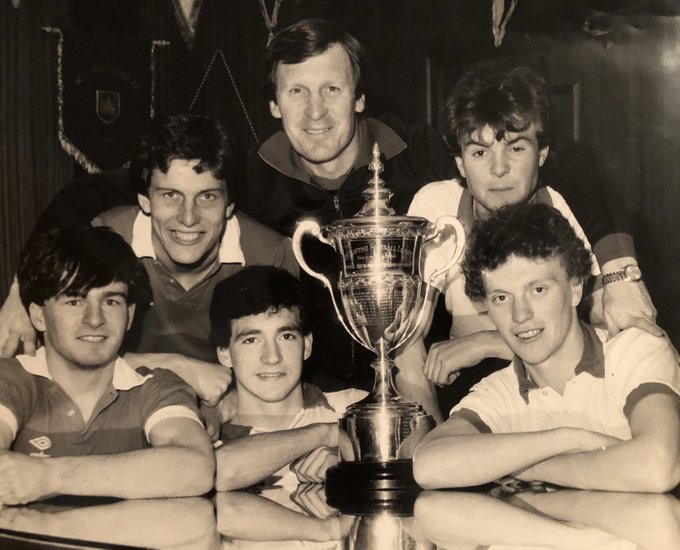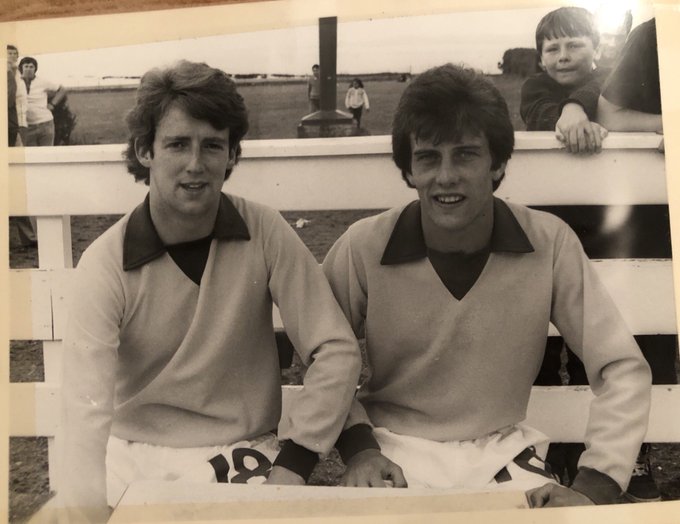 Then the former Celtic defender is sitting alongside Tommy Burns with some young supporters in the background – this one one was taken at Butlins in Ayr, "my cousin and me got our pictures taken with them that day" @mytsharp revealed, while in the fourth photograph Mark Reid is pictured alongside Tommy Burns and George McCluskey presumably with his daughter.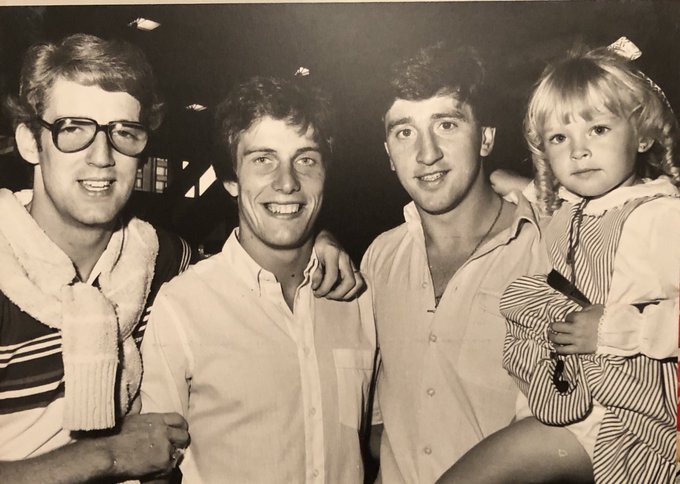 @MarkReid61 @RetroCeltic @Stephen4_2 pic.twitter.com/45wvgMkFUF

— Reidy (@GraemeReid1984) September 21, 2020
In a second tweet Mark Reid posted four more photos, starting with this one where he's joined by McCluskey in reading Danny McGrain's newspaper, with Dom Sullivan standing behind.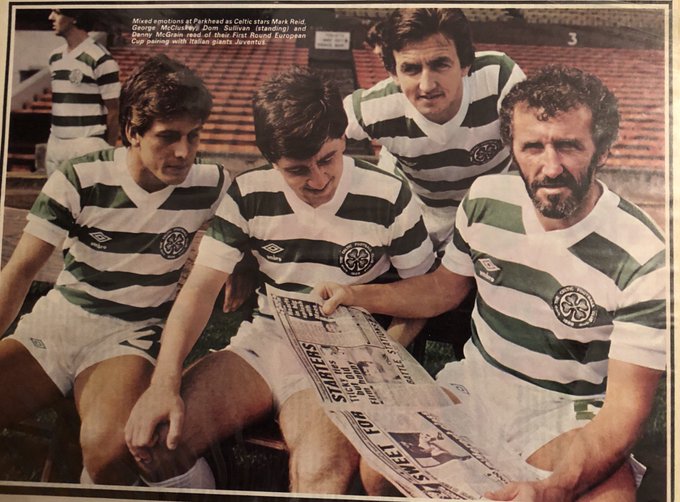 Next Reid is enjoying a beer in the company of the Celtic goalkeeper Pat Bonner as the side of swimming pool before he shows a squad photo of the Celtic team he played in and the players celebrating a goal, perhaps a successful Mark Reid spot kick?
That was some Celtic team for those too young to appreciate it. Should have been even more successful that it turned out but the avoidable loss of Nicholas (he was a special talent in those days) and the way that the old board treated Billy McNeill – who was the fifth best paid manager in the Scottish league – opened the door for the New Firm.
Billy had lost some money in a property development up at Loch Lomond and asked the Celtic Board for more money, given he was the fifth best paid boss in the league. The old board ignored the second point completely and instead took the view that they should not be expected to bail out big Billy because his property deal was a loser. McNeill left for Manchester City as a result.
After Cesar left Davie Hay didn't see Reid as part of his plans and the left back left to join Charlton.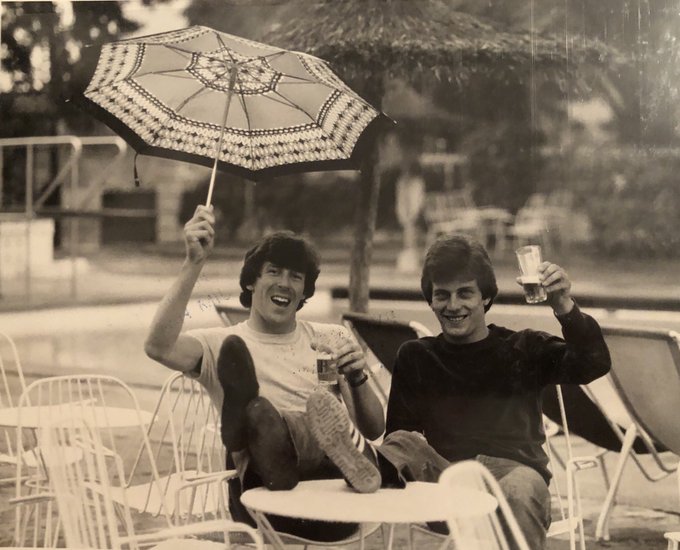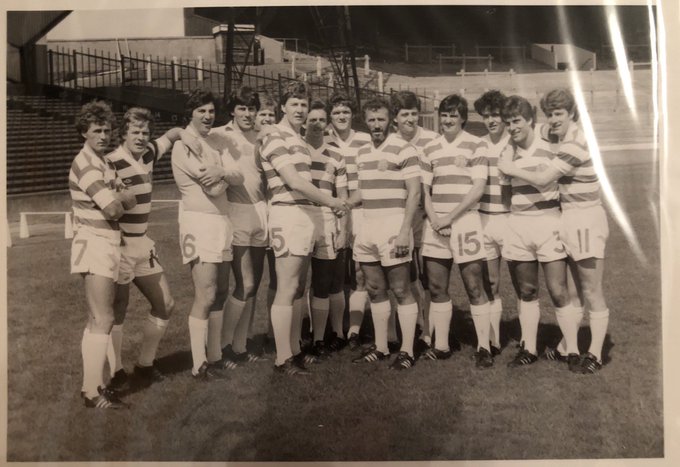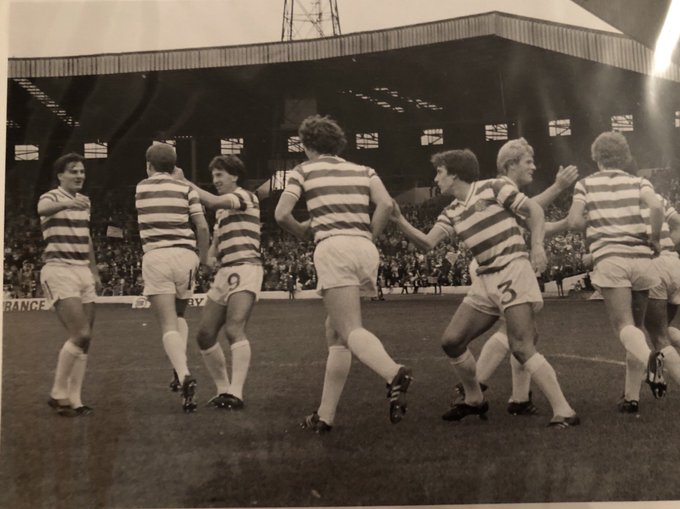 @MarkReid61 @RetroCeltic @Stephen4_2 pic.twitter.com/45wvgMkFUF

— Reidy (@GraemeReid1984) September 21, 2020
Scott Alcroft interviewed Mark Reid for The Celtic Star a few years ago and as we've mentioned above it's worth having a re-run of that today…
You were a product of Celtic Boys Club Mark, what other players that we'll all know, were in the Boys club at that time?
Yes that's right Scott. I signed with the Bhoys full time in September 1977 but signed an S Form in 75 and the players that everbody will be familiar with is the likes of Charlie Nicholas, Willie McStay and Danny Crainie and a few of us pushed on to the Reserves after that time.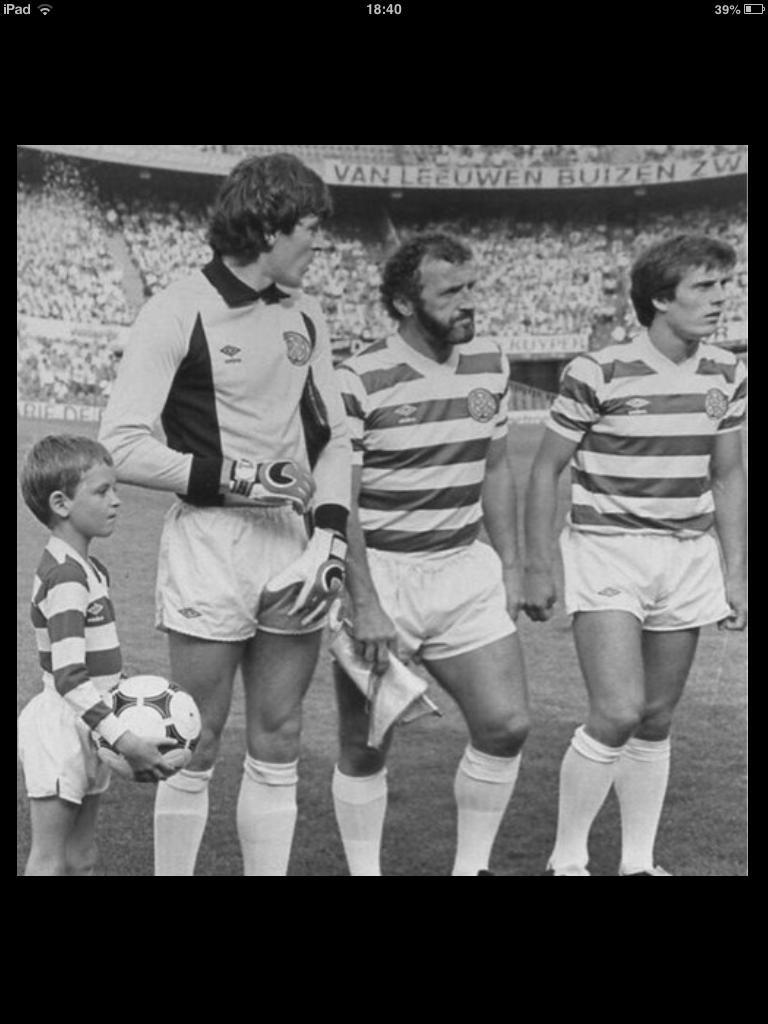 You then went on to Captain the reserve side and then broke into the first team. What can you remember about being told you were going up to the first team?
When the team is not doing well then that's when you're going to get your chance. As far as my debut was concerned, the first team had lost a few games and there were murmurings that myself and a few others would be involved in the first team.
Your full debut was against Dundee Utd at Tannadice, what are your memories of that day?
I remember it well! The game itself was like a dream. There was a massive crowd and Dundee Utd were full of good players. It was a great atmosphere and I did well.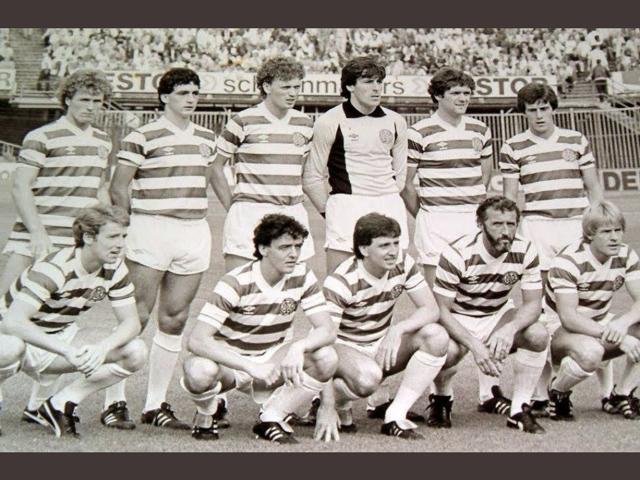 Who were the characters in that first team dressing room? Any funny stories?
We had many characters in the squad like Johnny Doyle, Tommy Burns and later on Frank McGarvey. There were certainly some fun moments.
You went on to make the left back position your own under Billy McNeill but you made your name as the "Penalty King" at Celtic. Was that a skill that you were always good at?
Since school I had always taken the penalties so it was a natural progression I would say. I won a penalty competition when I was 15 and won a trip to the Olympics.
Who was your biggest inspiration at Celtic and why?
My biggest inspiration at Celtic has to be Danny McGrain. In in his prime, he was the best.
What was your proudest achievement at Celtic?
My proudest achievement is a that I played for Celtic and have given my family some great things to look back on.
When Davie Hay replaced Cesar, you didn't feature as much. Was there a falling out with Davie or did he just not fancy you?
David Hay just made a decision which as a manager he has to do. He did eventually bring me back in to the team.
Charlton Athletic then came calling, were you devastated to leave Celtic?
The time was right to move on, I was in and out at the end and my move to Charlton proved to be a great time in my career.
*Interview for The Celtic Star by Scott Alcroft from 2018
Loved Mark Reid's no nonesense penalties back in the day.
Hit it high and hit it hard and god help the keeper that got in the way of it.

— CelticEarlyYears (@EarlyCeltic) September 15, 2021
Happy 60th Birthday to former Charlton Athletic Left Back, Mr Mark Reid. Have a good day @MarkReid61 👍 #cafc pic.twitter.com/sij9D5m4Wf

— CAFC Facts & Stats (@CafcFacts) September 15, 2021