NIR BITTON has been given a huge boost by Neil Lennon who has urged the Israeli star to push his way into his starting eleven this season.
Bitton spend most of last season on the sidelines recovering from a knee operation and wile he did manage one or two cameo appearances at the end of the Treble Treble campaign, he has been far from being a regular starter for Celtic for quite a time.
Lenny of course was the manager who brought Bitton to Celtic and the two seem to admire each other greatly. That is something that can work out just fine as far as Celtic is concerned this season. Bitton was a surprise starter in Sarajevo and had a solid game in the centre of The Celtic defence. Now his mentor manager has urged him to force his way into the side on a regular basis, and Bitton himself is happy to repay the faith then the Irishman has always shown in him by playing wherever and whenever required.
"I'm looking for a big season from Nir, no matter what position he plays," Lenny said.
"He's had a very good pre-season after a bad injury. It was a concerted period out for him, ten months to a year. He played a few games for me last season, but he still had a little problem with his knee.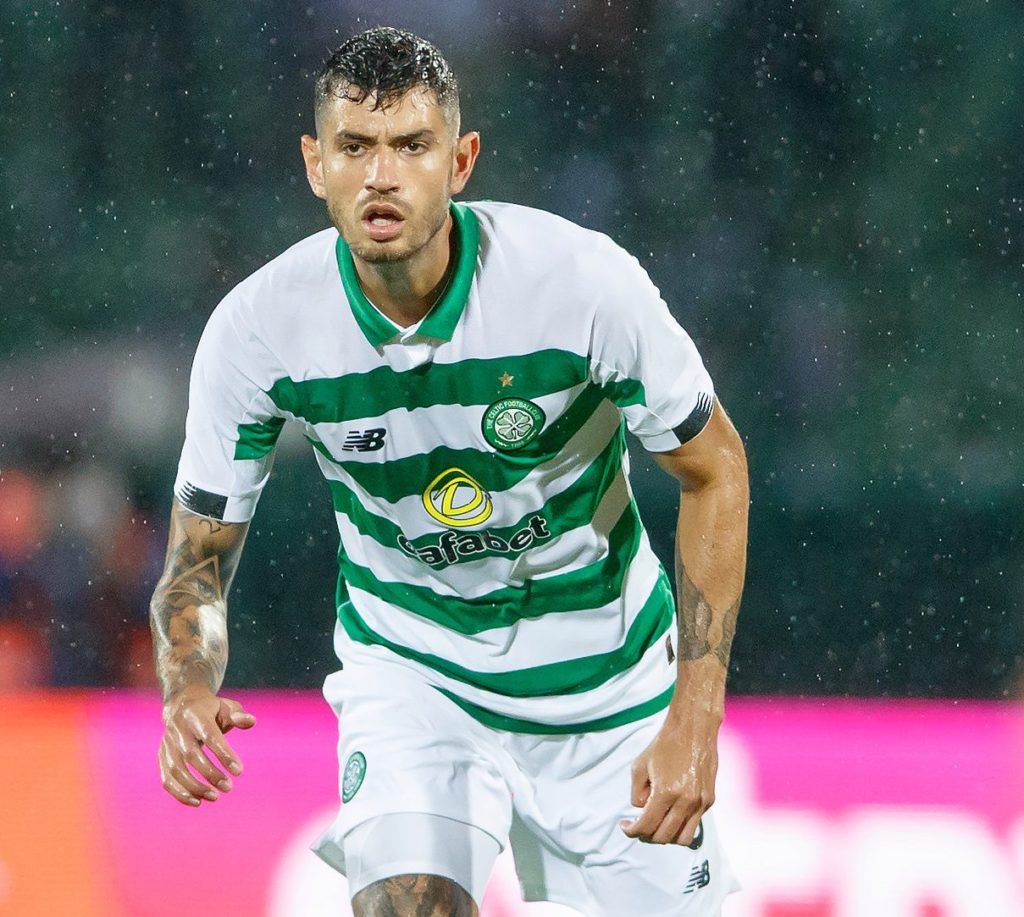 "Nir went away with Israel at the end of the season and has come back looking really good. We have now thrown down the challenge to him to step up and make an impact on the team. He has the game to do it.
"Nir is 27 and he's a good athlete. There is more to come from him. But I have been very pleased with him so far. Nir can play at the back, but it's not ideal.
"Christopher Jullien isn't up to speed yet and we are still looking to strengthen there, too. Ideally, I'd like Bitton to play in midfield, but he showed his qualities in defence too," The Celtic manager said to the media, as reported in Scottish Sun.
With Neil Lennon replacing Brendan Rodgers as The Celtic manager, Nir Bitton certainly has an opportunity to win himself a contract extension this season and is more than happy to do all he can to assist the manager who signed him for the Hoops.
"I really appreciate that the gaffer really rates me. He was the one who brought me to Celtic originally and he believed in me when he did that.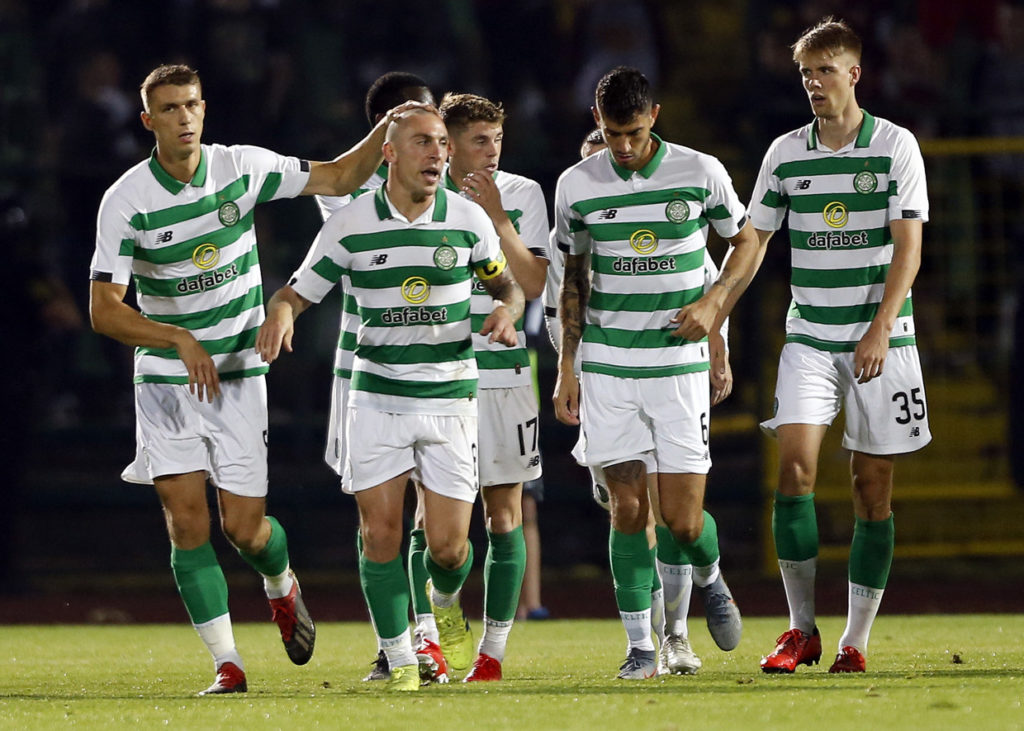 "He gave me the confidence to play in the first place," Bitton said to the media as reported by Scottish Sun.
"For as long as he gives me chances in the future, I'll always try to do my best for him, for the supporters and for the club because of all the faith that they have shown in me.
"I'm just happy to be part of this club and we'll see what happens in the future. I will always try to compete within that and do my best for every single minute I am given on the pitch.
"Hopefully I will get a chance to play more this season."
And in a nod to his performance as a central defender in Sarajevo, Bitton joked: "Maybe I need to play centre-back more often and we could make it to the Champions League every year! Seriously, as long as I play, I try to do my best.
"I played at centre-back for my national team against Poland recently and I felt good. It's all about how you prepare yourself and how you grow into the games.
"It's just good to be back and good to be on the pitch. It doesn't matter to me which position I play, as long as I can play.
"These type of European games are good to be part of. I just hope that it is going to continue and I will always try to do my best.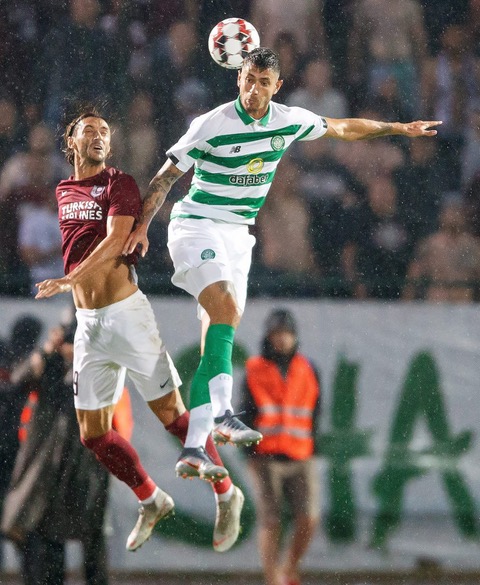 "I always feel I can do a job for Celtic in midfield. I've said it before, when you play for a club the size of this one, you always have competition," Bitton said.
"You always have to expect a fight for places and you have to earn the chances to play. You will always have other players in the squad who will push you to the edge or to the limit. There are also new players coming to the club and others showing good form.
"But that is the best thing about playing at Celtic. You know if you take your foot off the gas for just a short time, you can lose your space in the team. When you get the opportunities to play, you must take them and you must perform.
"Every season I have been at Celtic has been very challenging for us. It's such a big club to play for and that means there is big pressure and big expectations placed on you at all times."
The Celtic manager was delighted with the manner in which his side came back from losing the opening goal to effectively put the tie beyond the reach of Sarajevo in the 3-1 win on Tuesday.
"I was really happy with the goals. They were good finishes. There was also a maturity about the team when we went behind. They didn't panic at all," Lenny said.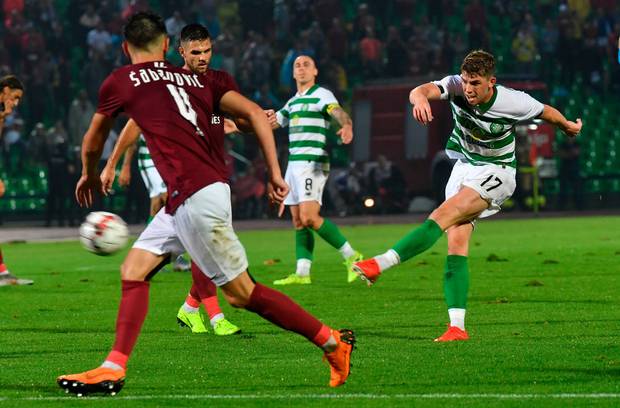 "Callum McGregor was outstanding again and he linked everything together. We also had Ryan Christie finding pockets of space, so I was really pleased with him.
"He's a great player and I said to him after the game he should have scored. There was one when he tried to flick a pass to Scott Sinclair instead of shooting.
"At times, he's probably too unselfish but he was full of it and played really well.
"Defensively we were also good, even though we didn't have that much to do. Overall, it's still a work in progress."