Naturally, no-one wanted to win the SPFL in the way that we did, but no-one must ever allow anyone to go around saying that this was a "tainted" SPFL win. No asterisks in the record books! Yes, we were nine games short, but we were going to win anyway, and the SPFL came to the only conclusion that they could have when they awarded it to Celtic.
It was a thrilling one as well. The turn of the year (and it seems such a long time ago, doesn't it?) saw the Rangers better placed than Celtic – two points behind but a game in hand – and we had the now laughable spectacle of The Daily Record prostrating itself in veneration and adulation including the infamous wish of a "Happy Blue Year"!
It was a sobering midwinter break, certainly, with everyone telling us that the Rangers were about to take over and, oh yes, that we were very lucky to win the Scottish League Cup, even though we finished that game with only ten men!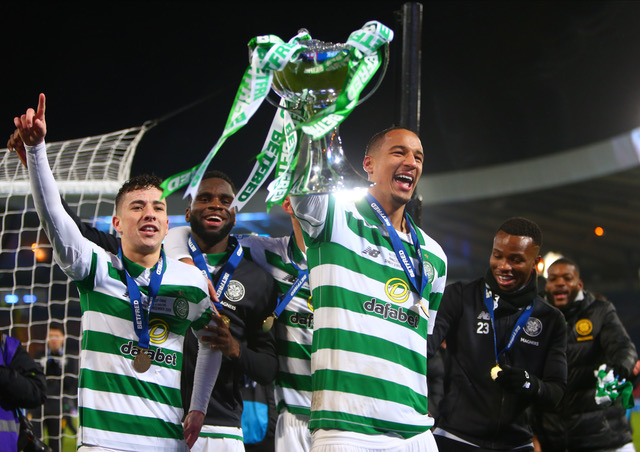 I never had any guilty conscience about that League Cup win (our fourth in a row, incidentally!) and I also thought that Celtic were a better team than the Rangers, even though I might just have been persuaded to believe that the Rangers might have deserved to win that particular game at Parkhead at the end of December. Indeed they were the best Rangers team for a few years – not that there was a great deal of competition!
But Celtic responded to the challenge. Nine League wins and a draw (against Livingston) were more than enough to see us through. The games were won with professionalism and flair, possibly the best one being the last Celtic game for some time against St Mirren in the first week of March when we won 5-0. The team played together, even though there were frequent changes of personnel. This says a great deal for the management skills of Neil Lennon who totally won over his doubters.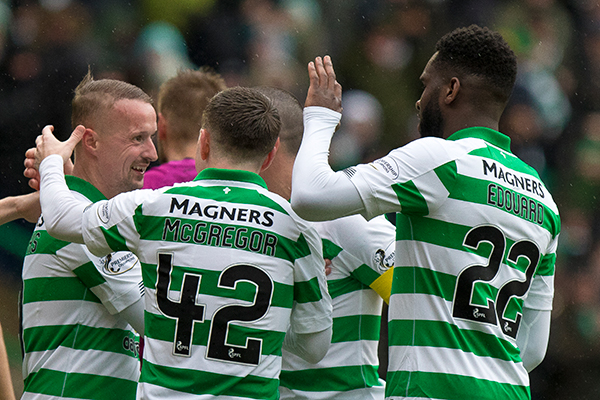 The Rangers' apologists will have fun explaining what went wrong with their team in January, February and March, but what cannot be ignored is the psychological factor. Football is played in the mind as much as it is played on the field, and Celtic's continuous and sustained success must have affected them.
Their hysterical, over the top celebrations at Celtic Park in December began with their Manager who howled maniacally into the TV camera, but basically showed a great deal of lack of belief. One recalls the line of Blackadder who said "Gloating is a sign of insecurity. Stop it!"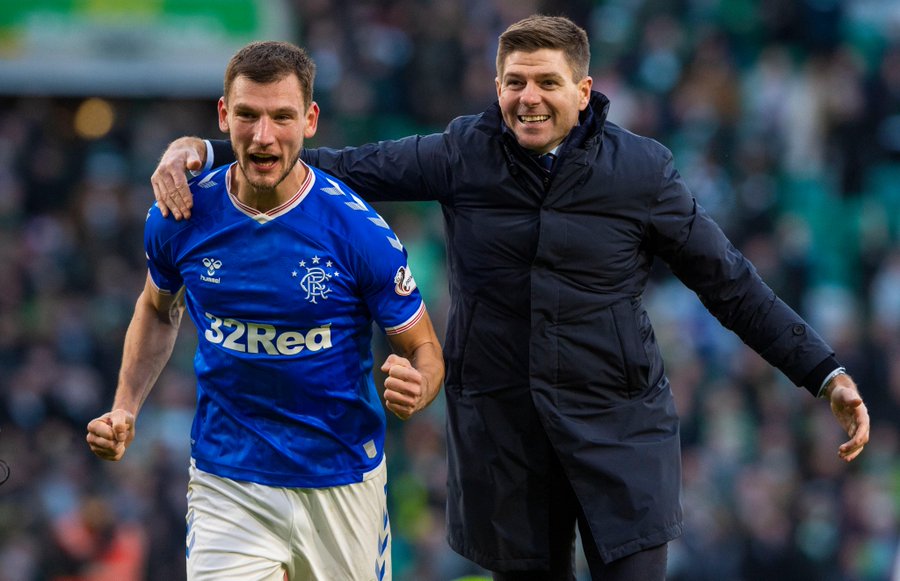 Celtic were winners, and had been most of the 21st century;  the previous Rangers last won something substantial in 2011, and their Manager had famously never won a League medal. They didn't know how to win. The situation was too much for them, even when they had their noses potentially ahead.
So 51 League titles, nine of them in a row and now eleven Scottish trophies in a row. Not bad, is it? There is something irresistible about it, with only a deadly virus putting a temporary spoke in the wheel of the relentless bandwaggon.
It is my belief that the Scottish Cup can be played off in August. OK, it may be behind closed doors and there may be other indignities, but if football can be played in Germany in May, it can be played here three months later, can it not?
Let's push for the Scottish Cup to be finished off in early August – in whatever circumstances – and let us see a quadruple treble, 40 Scottish Cups and 12 trophies in a row. Sorry to have to disagree with the Blessed Jock, but "Football without fans is NOT nothing. It is deplorable, but a lot better than no football at all!".
Besides the fans will be watching on TV!
David Potter