As CELTIC face the toughest test of the season since the 2-0 victory at Ibrox on 1 September, I thought I'd take a look back at this time last year. Hopefully it bodes well for the visit to Rome to face a wounded animal in Lazio. The same outcome to last season's encounter with crack German side RB Leipzig, would see Celtic's name back and established as a European side of note. No pressure Celtic!
RB Leipzig sat fourth in the German Bundesliga as they arrived in Glasgow, but were beaten 2-1 by the Scottish champions. Odsonne Edouard was about to mark his 50th appearance with perhaps his most vital goal to date.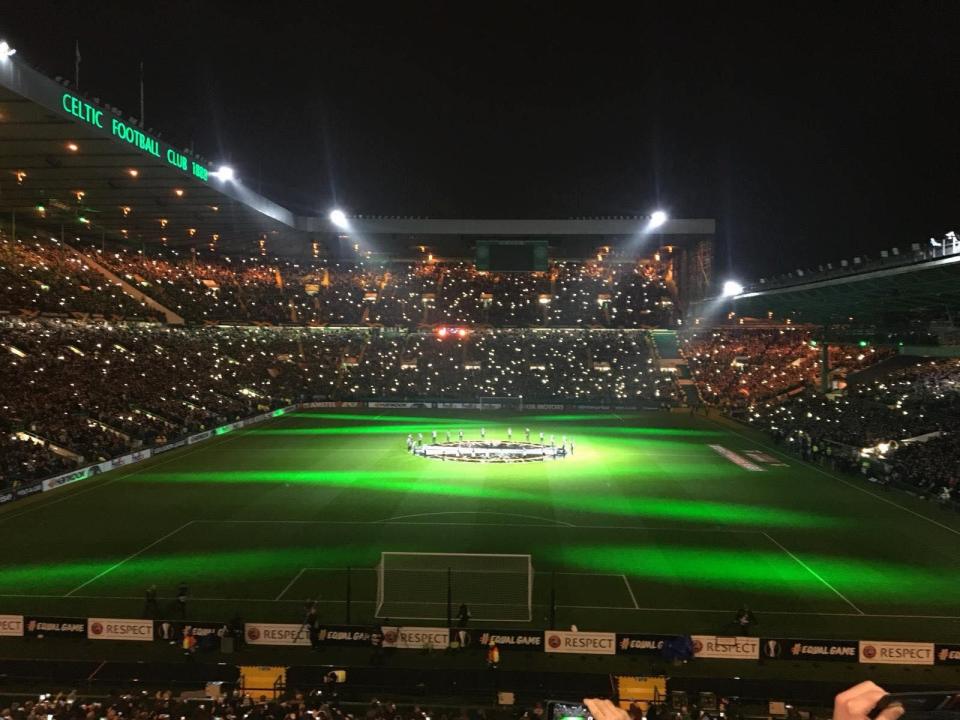 Celtic lined up on the night: Craig Gordon, Mikael Lustig, Dedryck Boyata, Filip Benkovic, Kieran Tierney, Callum McGregor, Ryan Christie, James Forrest, Tom Rogic, Scotty Sinclair and Odsonne Edouard,
The Bundesliga side started the stronger, in fact for the first 10 minutes Celtic struggled to get on the ball and make anything happen. A worrying start it may have been but with James Forrest around Celtic had someone who can keep an opposition defence on their toes.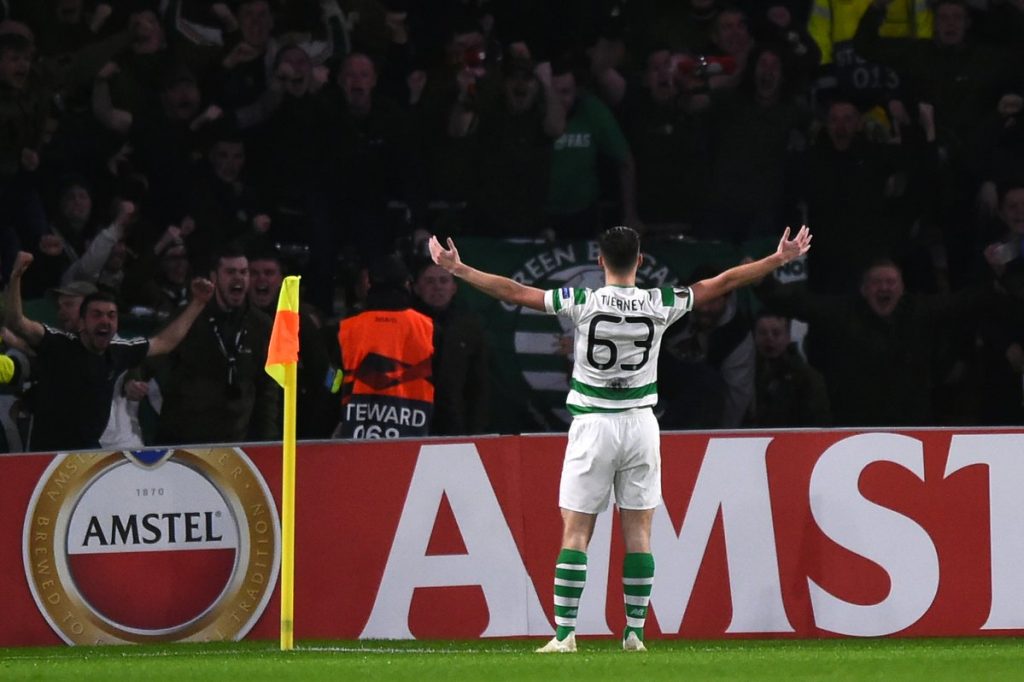 Celtic's whizz kid carried the threat to Leipzig and drove the ball at pace across the area for Kieran Tierney. The finish matched Forrest's industry as Tierney took his opportunity very well indeed and thumped the ball home. What a start.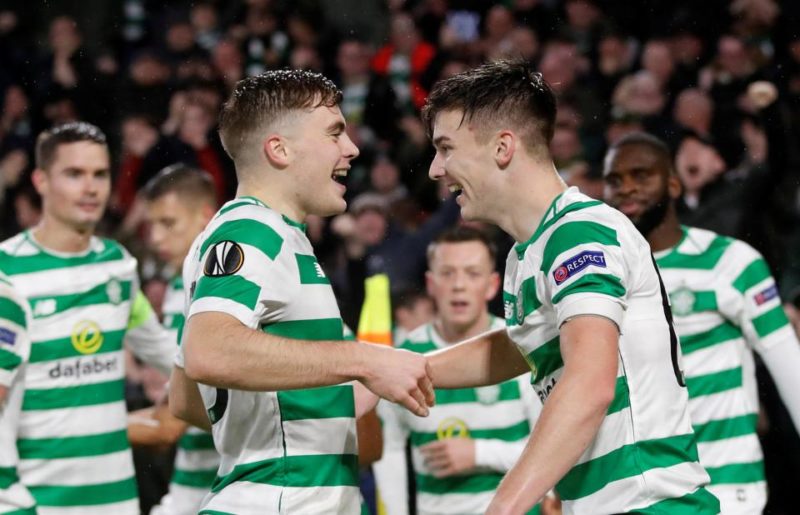 The fans reacted and the volume increased it seemed there was suddenly a genuine belief it could be Celtic's night and one of those European victories talked of for years to come. Pre-match has seen the introduction of the 'Disco Lights' to Celtic Park but it was Kieran Tierney and James Forrest that had lit up the game.
Unfortunately life for Celtic teams in European football isn't often as simple as all that.
After a dominating first half without getting the second goal their play deserved you could say Celtic were pushing the issue too much and possibly just needed to relax a little.
At times in the second half it felt like there was wave after wave of Celtic attack, but the goals wouldn't follow. It must be said Leipzig were an altogether different proposition second half too.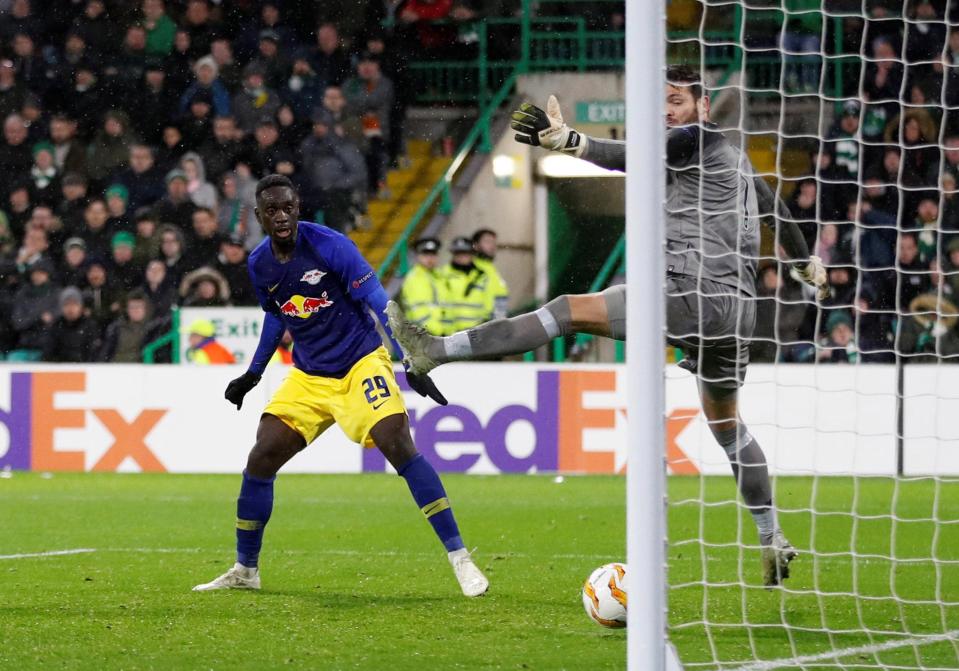 Then came the sucker punch we'd all become accustomed to when we play Europe's top sides. Kevin Augustin darted in at the back post as RB Leipzig stepped up their game and the striker headed home well.
If we'd thought we'd seen this movie before we needn't have worried. Celtic reacted and then some.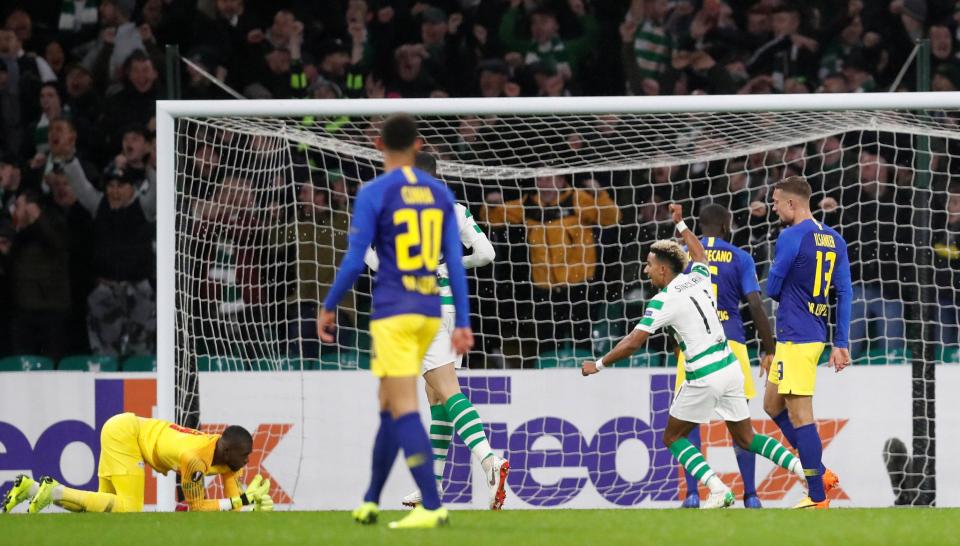 Up the field they swept, Christie crossed for Edouard who fired home from point blank range. It had taken only 14 seconds for Celtic to restore their lead from Leipzig scoring the equaliser. Breathless stuff.
Where did that belief come from? It really was unexpected. Hoped for of course but certainly not as quickly as it was delivered. It showed there was character in this side. It was a goal and celebration that showed there was a hunger to lay claim to a European reputation that so far had eluded Celtic under Brendan Rodgers.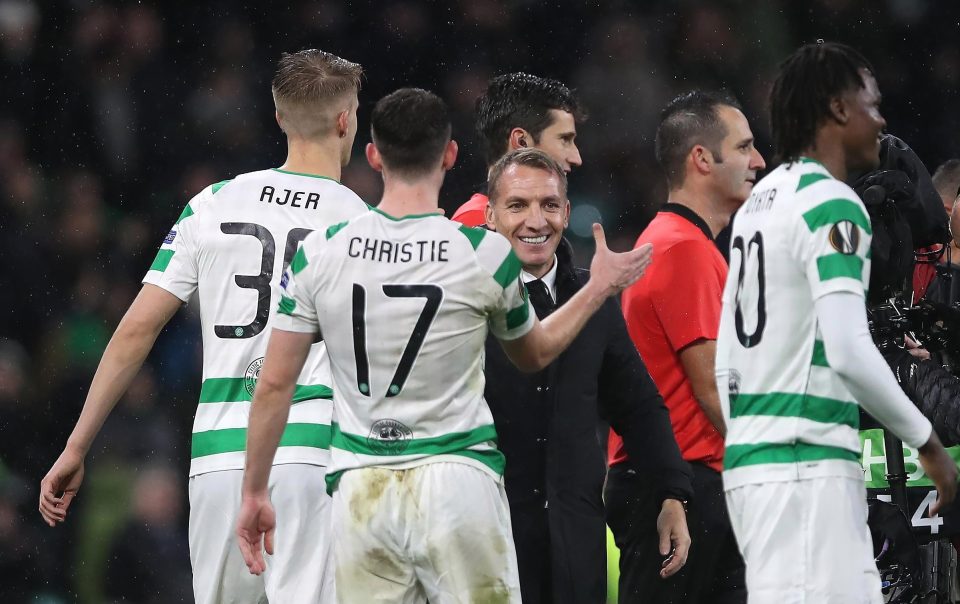 The result still left RB Leipzig with the advantage in the head to heads over Celtic as both sides sat on 6 points but RB Leipzig led 3-2 on the head to head aggregate score.
As such Celtic's fate was out there own hands but we all know now, opportunity was knocking and Celtic did answer the door, qualifying from the group by the skin of their teeth and with no little luck. It was as if fate had decided Celtic had suffered enough in Europe and thrown us a lifejacket.
Brendan Rodgers was clearly a relieved and proud man and his this to say post-match.
"It was a fantastic victory and one that I'm very proud of. I think tonight was a proper win for us against a top-class side sitting high in their domestic league and everybody knows Leipzig's quality."
"The players were absolutely brilliant," he said. "And then the supporters were absolutely magnificent. It is always a very emotional game here at Celtic Park, but that synergy between both got us the result and it was a fantastic three points for us."
"Tonight was a great step forward for these players because, at 1-1, when Leipzig didn't deserve to be level in the game, they responded straight away and had that belief to play forward and get that fantastic winning goal," Rodgers said.
"This was a pressure game that we had to win, but you see the positivity of the team. We showed no fear, had plenty of aggression and brought our identity to the game."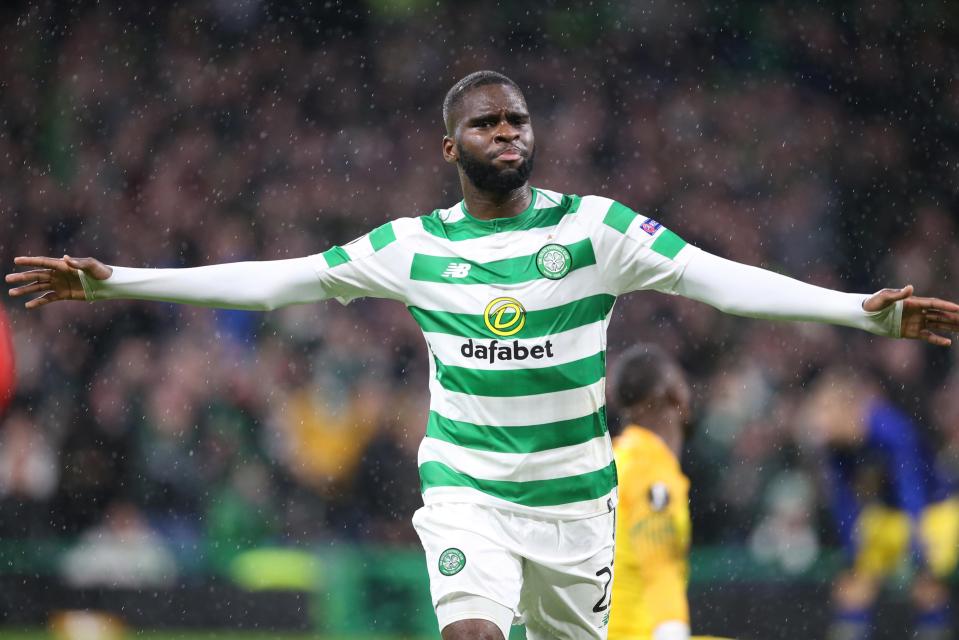 "They were playing a system that can be very hard to press against – that midfield diamond," he added.
"The players knew they had to work hard defensively, they were aggressive, they fought for every ball and then they showed their quality when they had it."
The Celtic Star Match report waxed lyrical on the 14 second turnaround from conceding the equaliser to scoring the winner.
Sensational! Celtic! Oh la la! French Eddie's magical 14 second response
David Potter's column after the game heaped praise on Brendan's Young Lions. You can revisit that here.
Celtic 2-1 RB Leipzig: 'Brendan's young Lions all excelled,' David Potter
As ever the highlights from this one are well worth revisiting too. This time Celtic TV's unique angle adds something a little extra.
We'll need that rub of the green in Rome again. At least this time we are in a far more dominant position in the group. A victory in Rome would all but see Celtic qualify. A little bit of the never say die attitude from Leipzig last year could make all the difference.
Niall J