Holders Celtic FC Women were knocked out of the League Cup on Sunday afternoon after suffering a shock defeat at home to Spartans in a match that quite remarkably proved that 'idiots' with whistles can sink even lower than we saw at Tynecastle on Saturday afternoon.
I'm a little late covering this match due to being away at the weekend so apologies for that. It would have been easier to move on and overlook the League Cup quarter final defeat to Spartans on penalties after the game ended 1-1 after extra time.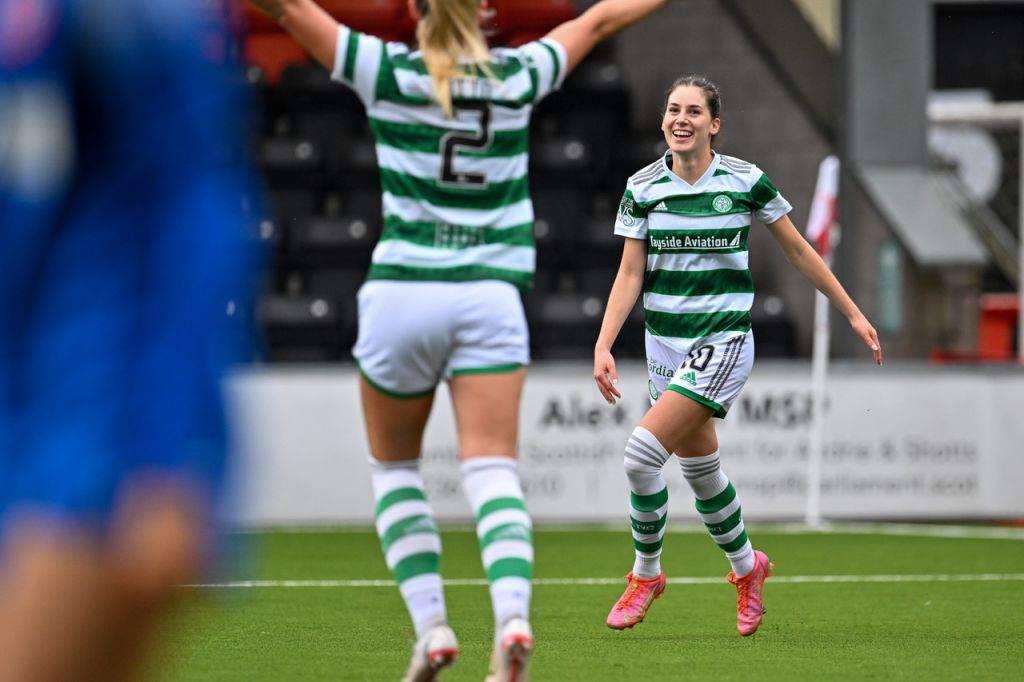 Clarissa Larisey had given Celtic an early lead in a cup tie where the traffic was only going one way. Spartans had one shot at goal all afternoon, deep into added on time when they got their completely undeserved equaliser to take the match to extra time. The Edinburgh outfit were thereafter content to play for a penalty shoot-out where Lisa Robertson and Tegan Bowie both missed to send shockwaves through the women's game in Scotland.
Celtic had not lost a goal all season so it's painful to concede in such circumstances with significantly detrimental consequences as the Hoops' grip on the trophy was lost.
The controversial moment happened late in the first half when the referee decided to produce a red card randomly and with some anger and relish, maybe still hurting from the day before, into the face of Australian star Jacynta.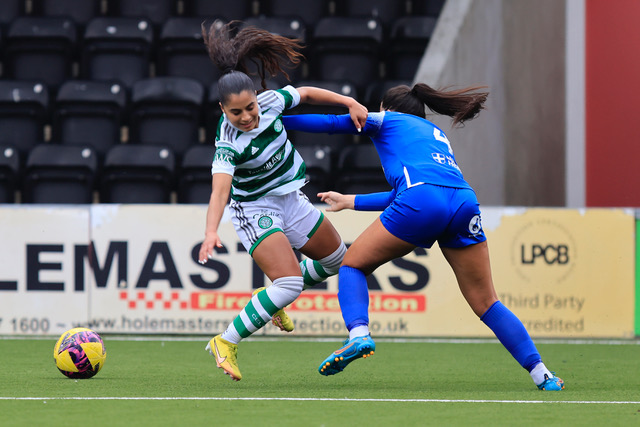 No-one at Airdrie had any idea why the Celtic player was sent off, or indeed why Ralston's and Abada's goals the day before alongside Forrest's stonewaller we're ruled out by the referee but to be fair to Nic Walsh not even him or brothers Madden, McLean, Dallas or the rest in the men's game just decide to level things up in a game by sending off one of Celtic's top players for nothing at all.
Jacynta was running with the ball at the egde of the Spartans area with the referee blocking her path she was forced to make a backward pass to a teammate rather than attack the Spartans box.  She isn't challenged. She makes contact with nothing but the football but she's shown a straight red card.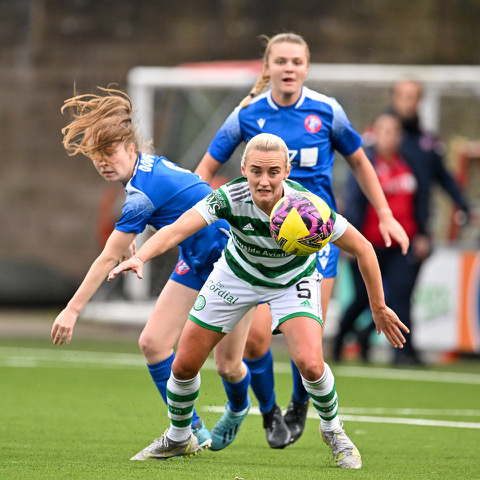 We understand that Jacynta was shouting 'get out if the way,' to the referee but he maybe didn't hear the Celtic playmaker.  Jacynta after making the pass then said 'idiot' and with a miraculous improvement in his hearing he responded not by calling the player over and giving her a stern warning (as would usually happen as it's the most apporpriate action for a referee to take in these circumstances), not by taking an even sterner approach by showing the Celtic star a yellow card but instead by issuing a straight red card.
Last season Chloe Craig suffered a straight leg challenge at full speed into her midriff which was as shocking a challenge as you could ever see in a match. Blood poured but after a long delay Chloe Craig – the warrior that she is – played on. The culprit stayed down too as Craig received treatment then got up to be immediately substituted, not even a yellow.
The match report on the official Celtic site only says this about the red card incident on Sunday.
"The cup holders had taken an early lead through Clarissa Larisey, but after Jacynta was shown a straight red before the break, the Hoops were forced into some tactical changes."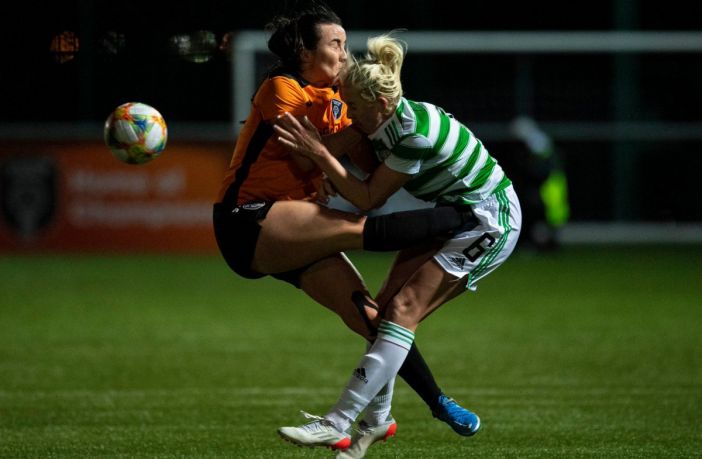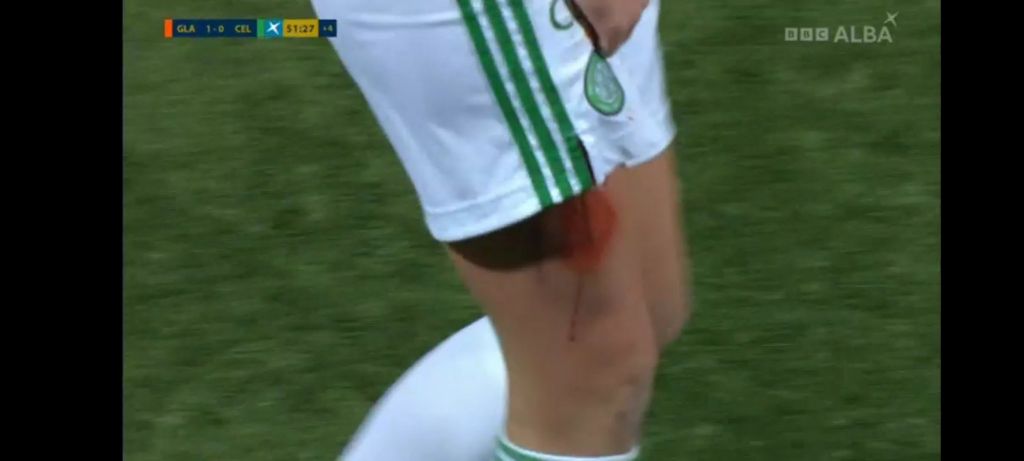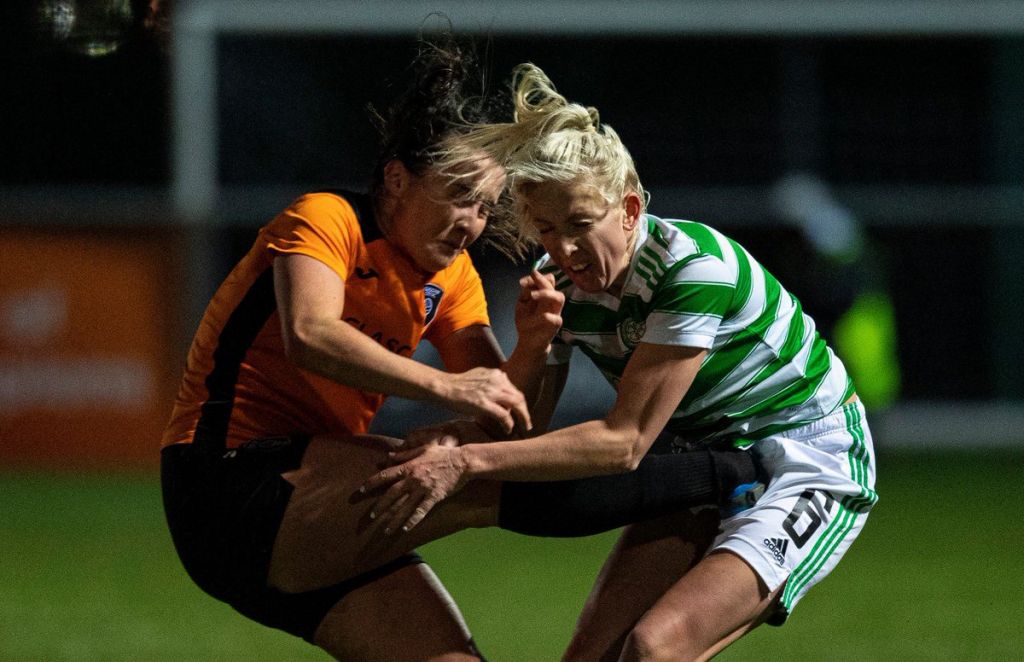 Heard word that Jacynta kept asking the ref to get out the way and he didn't and she called him an idiot.

Is that a straight red?

— Cynic Women (@CynicWomen) October 23, 2022
On Sunday Jacynta was sent off for nothing at all. Afterwards Fran Alonso admitted he had no idea why yet despite this Celtic with ten players dominated the game, hit the woodwork, missed great chances and came up against a keeper having the game of her life.
Fair play to Spartans who knew they could win in no other way. Afterwards Fran Alonso reckoned his team could and should have won the match even with the handicap of playing for the majority of the game with ten players.
"I can't be too tough on the players – they deserved to win and fought very hard, even with ten men, but we didn't win so we have to congratulate the opponent and wish them well in the next round," the Celtic manager said.
But what about the sending off, Fran or maybe more importantly Michael Nicholson. Watch this Celtic fan media video, the sending off is around 2 minutes in. It's the most remarhkable red card given against a Celtic player EVER.
Celtic's silence is deafening.
For anyone who wants to have a look at what happened yesterday, Max @footballmad_YT did great work. Check out his video 👇🏼https://t.co/vWPLn55suR pic.twitter.com/lsADPgTrvm

— Cynic Women (@CynicWomen) October 24, 2022
@CelticFCSLO any comment today JP? Not wanting to keep on at you but a response would be hugely appreciated. We're not gonna take this anymore from the SFA

— Angelos (@PaulyAngelos) October 25, 2022