Celtic FC Women and Glasgow City served up a cracking game of football yesterday with an exhilarating 2-2 draw at the Penny Cars Stadium. Meanwhile off the park Celtic's new signing Chinese star Shen Mengyu ensured a few extra bums on seats as the People's Republic of China set up a footballing outpost in Airdrie of all places.
Both the quality shown on the pitch and the excitement the proverbial game of two halves provided can only help raise the profile of the women's game in Scotland as can the colour and noise provided from the stands. But if Celtic and Scottish football in general want to ensure crowds are sustained and the game grows as a spectator sport more needs to be done to attract people to the games.
The loss of Dominic McKay as Celtic's CEO was the talk of the steamie from Friday night onwards and most of the discussion around his leaving the club was the worry a genuine modernising influence had left the building. Many of those discussions centred around the men's team of course but his loss may also be keenly felt elsewhere.
In his time in Scottish Rugby with the SRU McKay had long been an advocate of progressing and marketing women's rugby. It was hoped McKay with such a position of influence at Celtic would ensure some fresh ideas made their way to those running the women's game in Scotland. Sadly, there will now be questions to be asked as to whether the appetite to grow this side of the club will be as great without McKay's influence. Time will tell on that one.
Gordon Strachan – at present at least – has a short-term consultancy role to look under the bonnet of Celtic's Academy and B Team, yet his remit also stretches to the women's game. Now Strachan may well have some good ideas, and I've said before when it comes to developing young players Strachan has ideas worth listening too, but it was a strange decision to also give him the remit of examining the structures of the women's team. He may well be a keen follower of women's football but I've never to my knowledge heard Strachan utter a word in public about women's football, and considering he pops up with regularity on many a footballing broadcast he's certainly had the opportunity.
Perhaps there is an opportunity to be had for Celtic in employing a consultant with detailed knowledge of the women's game alongside to someone who understands the consumerism and the marketing side of the sport. After all, in Scotland professional football is very much in its infancy, that can seem a disadvantage, but what it also means is there are plenty clubs and leagues who have already made the mistakes we don't need to and would know how to sustainably grow a football club and league drawing on the experience of others. Strachan may well have ideas for training techniques and footballing pathways but will he really know how to grow the other sides of the business?
There is a big opportunity for Celtic and other clubs in Scotland to tap into the emerging force of women's football. 'There's gold in them thar hills' as Dr Stephenson yelled from the steps of the Lumpkin County Courthouse to stop the exodus of miners from Georgia to California. And that is true of the women's game in Scotland.
On 5 September Chelsea and Arsenal played out a WSL league game in front of 9000 spectators, in a game that was also being shown live on SkyTV. In the 2019/20 season Tottenham Hotspur over the course of just eleven games were watched by nearly 100,000 spectators. How did they do it? Perhaps that is where we should be asking, or perhaps Spain has the answer.
The first women's game I attended was in Barcelona some five or six years ago now. I had met a Barca fan the night before who invited me to an event the club were having on the Saturday. I watched two games of youth football the following afternoon before heading for some food and a few Cervezas. We returned in the early evening and I was unaware at first that the evening game was for the women's team.
That afternoon there was a healthy enough crowd watching the kids play, probably some 400 to 500 at the most. By the time we returned there were easily ten times that figure for the women's team. It was an event by that time, food stalls had appeared, tables and chairs outside the stadium, mini-coaching classes for kids – and parents -, face painters, musicians and a real family experience had been created.
The game itself was high in quality but it was the match-day experience that hit me the most. Barcelona were driving this, they were targeting families and trying to not only attract but ensure they'd come back again and again. Something they were doing both on and off the field must have worked because now Barcelona are European Champions and their team is exceptional.
But they are not alone. On 17 March 2019 Atletico Madrid played Barcelona, as both teams tussled for the title. The demand for tickets had them move the game to the Wanda Metropolitano stadium, a ground that held 68,000. What followed was a record attendance for a top-flight domestic women's game in Europe as 60,739 watched on. Only three months before the previous record was held by Athletic Bilbao's Copa de la Reina clash against Atletico when 48,121 supporters watched the game.
Now nobody is saying Scottish football can currently attract those sorts of gates, however they can strive to attract and retain supporters to the games. TV coverage of course will help. BBC currently cover many Scottish women's football but most of that is on BBC Alba and with a predominately Gaelic commentary or available only online. I'm thankful for BBC Alba's coverage but there needs to be more.
Meanwhile off the park the matchday experience is something we can improve. It was a welcome sight to see tickets available to buy right up to the start of yesterday's big game with Glasgow City, but prior to that tickets stopped being sold on the Friday. If you are trying to attract families, they need to be able to make a decision around the breakfast table on a Sunday morning, not after school on a Friday afternoon, and you have to give them more than just the 90 minutes of football, you have to give families a day out, a real experience, one they will tell their friends about and encourage more to attend.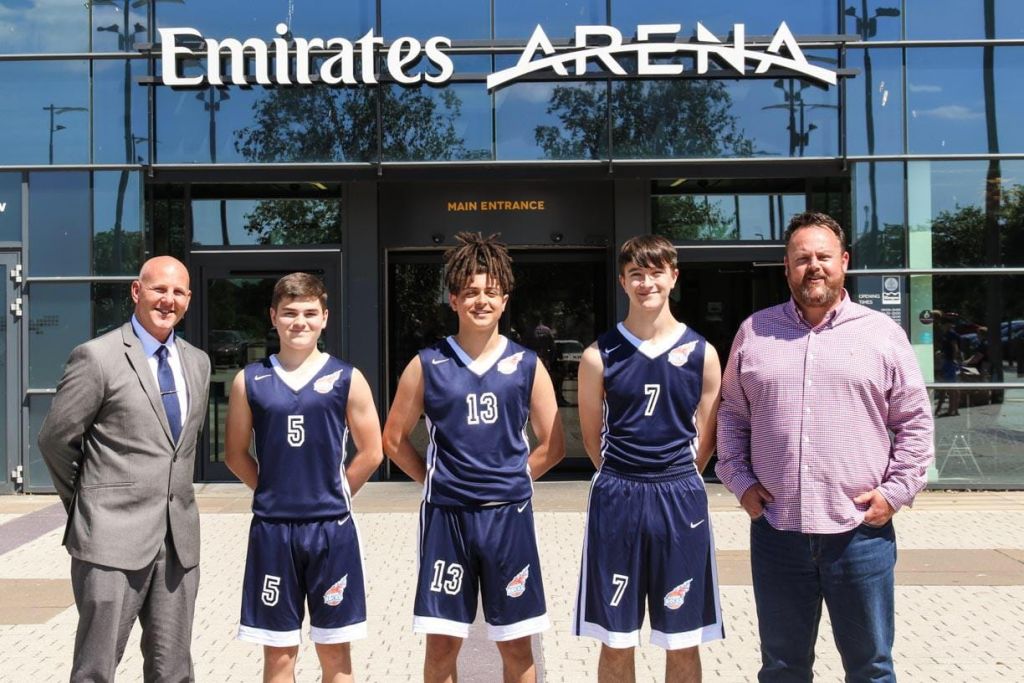 Just across the road from Celtic Park the Glasgow Rocks play in the British Basketball League at the Emirates Arena. They are a successful franchise, playing top-flight sport and their ethos is all about attracting families to the sport and encouraging the repeat and subsequently new business. It has been successful and prior to the pandemic was thriving. Are there lessons we can learn from The Glasgow Rocks, if so it's a short hop across the road to find out.
Yesterday's game in Airdrie saw an international feel to Celtic's crowd and the players coming from so many nations can only help attract more. But Celtic need to ensure such supporters are not transient and they remain engaged with the club, and women's football in general.
Big thanks to the great crowd who came along this evening, can't wait to have you all back against Hibs on the 26th! #twelfthman 📢🙏 pic.twitter.com/UnCzg3yppR

— Celtic FC Women (@CelticFCWomen) September 12, 2021
With Dominic McKay moving on the worry has to be any advancements may be put on hold, that at Celtic the future prospects and in turn money to be made may not be fully recognised. In a sport where Scotland often complains of a lack of income compared to others there is a real opportunity with the right advice and good marketing to grow the women's game in Scotland and Celtic have a responsibility now to be a driver for that.
When the product on the pitch is as exciting as it was yesterday there is scope to attract fans, but we need to ensure we give them more than just the game, we need to give them an experience. Do that at a club the size of Celtic then the scope to attract and sustain big crowds and in turn grow the Scottish game is huge. At present that potential is untapped and yet it could be unlimited.
Niall J