Where has the time gone? 31 years ago this very day Celtic produced one of our best ever European performances I have seen at Celtic Park under the lights as we beat German side Cologne or FC Koln as their known in their native tongue, 3-0 to advance in the UEFA Cup 3-2 on aggregate.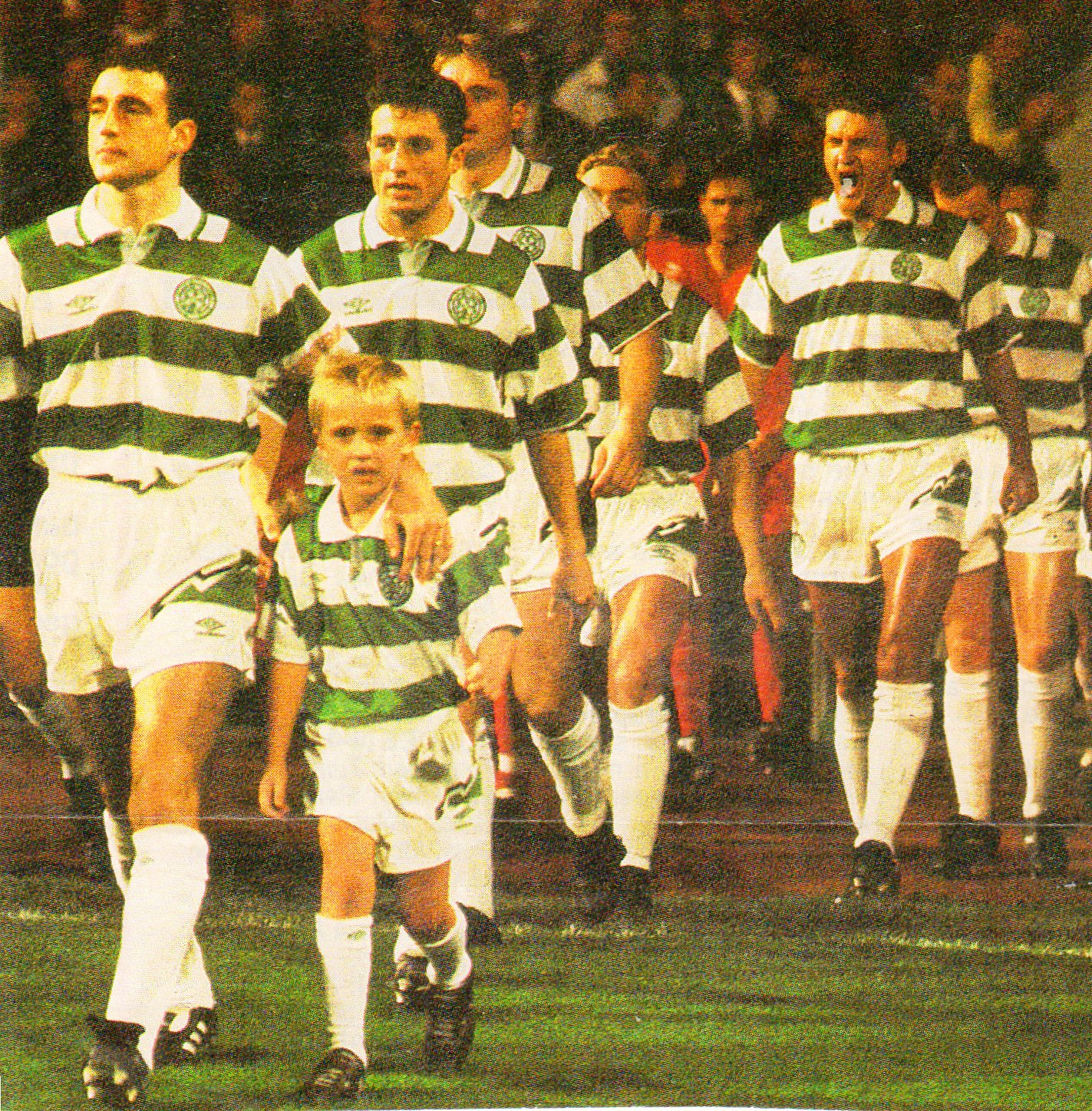 Okay I know that  it wasn't a patch on anything we done in the 1960s or 70s or even the early 80s for that matter, but during an era when we had nothing to shout about this was a big night and one that the Celtic support certainly celebrated in some style.
At the time we were struggling badly in the league. In fact we lost 1-2 at home to Partick Thistle four days earlier, and a week before lost out to Aberdeen in the League Cup semi final. Those were tough times for the club and the support.
Cologne were a decent side, not one of the biggest names in German football, but a good team all the same and had qualified for the UEFA cup after finishing an impressive fourth in the competitive Bundesliga.
They had already beaten us 2-0 in Germany in the first leg and we didn't really hold much hope of advancing in the competition. We really had it all to do. After that first leg Cologne would have fancied their chances of winning in Glasgow, as they'd have reckoned that this Celtic team weren't up to very much..
Thirty thousand supporters went to the game more in hope than expectation. Celtic started the game well and went searching for that all important opening goal. We had nothing to lose after all.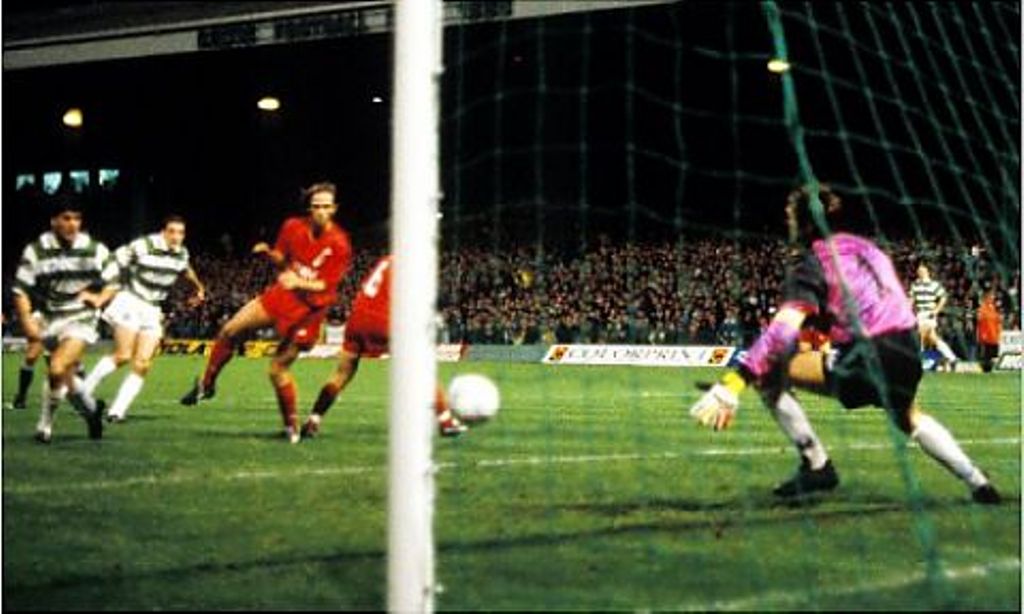 That goal finally came in the 36th minute as skipper Paul McStay hit home a tremendous left footed shot. Game on and the Jungle roared! It got even better three minutes later as Gerry Creaney got on the end of a cross at close range to put us two up and level the score on aggregate.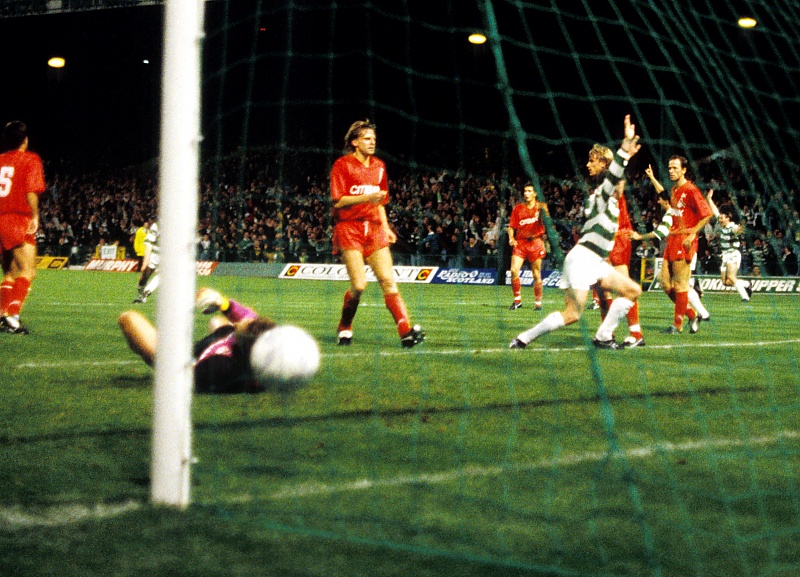 We now believed we could do it, something special was possible. Then ten minutes from the end the magnificent John Collins our best player on the night hit the winner to send the home crowd ballistic.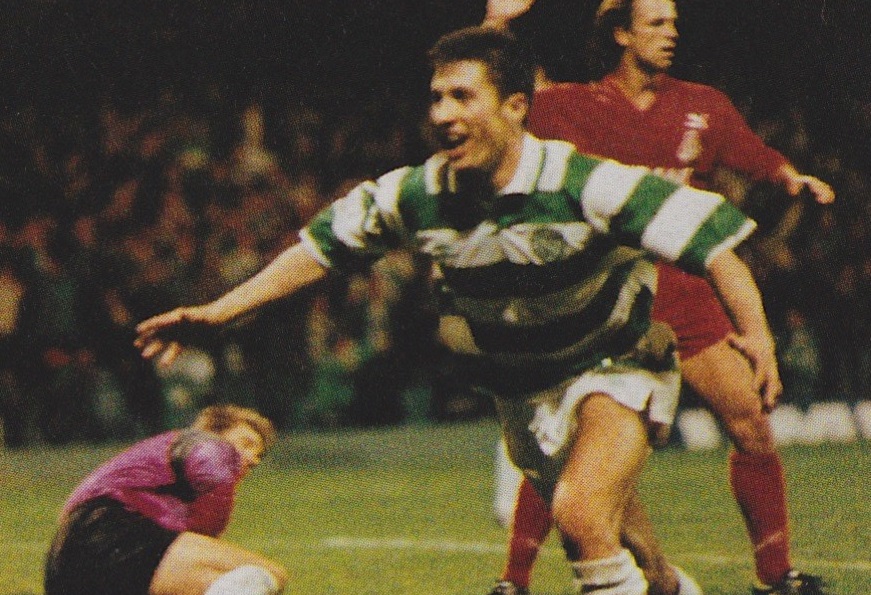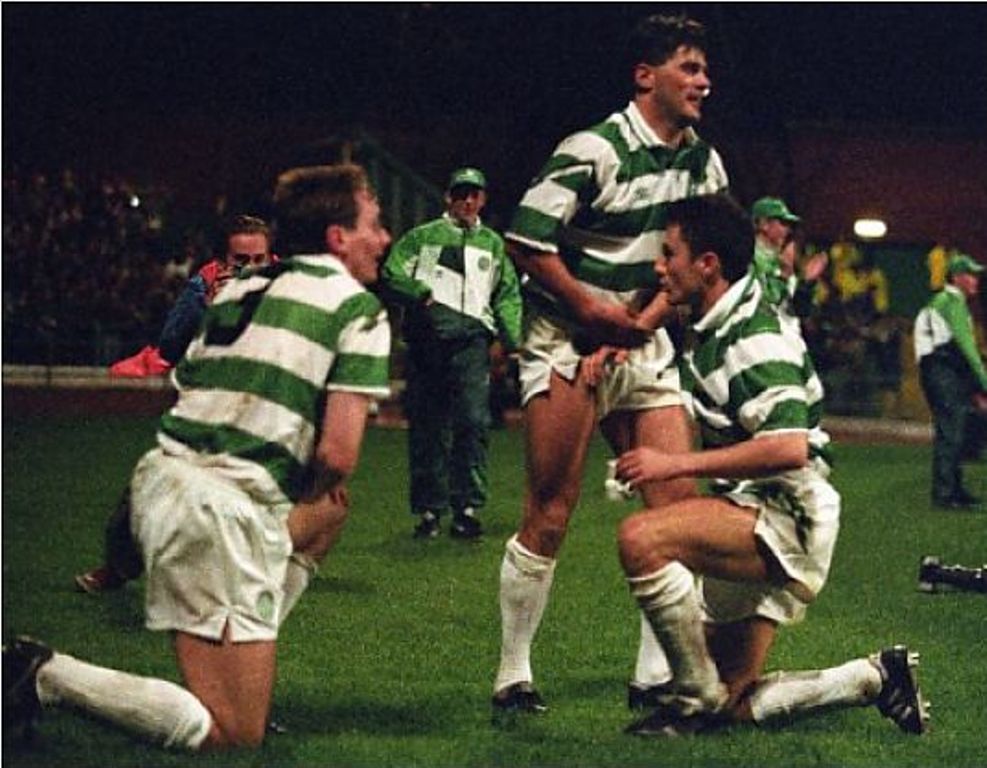 The next ten minutes or so the place was in a frenzy of joy, although there was still that lingering feeling of doubt as an away goal would send us out. Memories of the dramatic Partizan Belgrade game four years earlier still fresh in the mind.
We of course held on to record a dramatic victory, what a night it was! One of the few shining lights in a dark period. It was a night that the Celtic supporters deserved, they were so few and far in this dark days in the 1990s.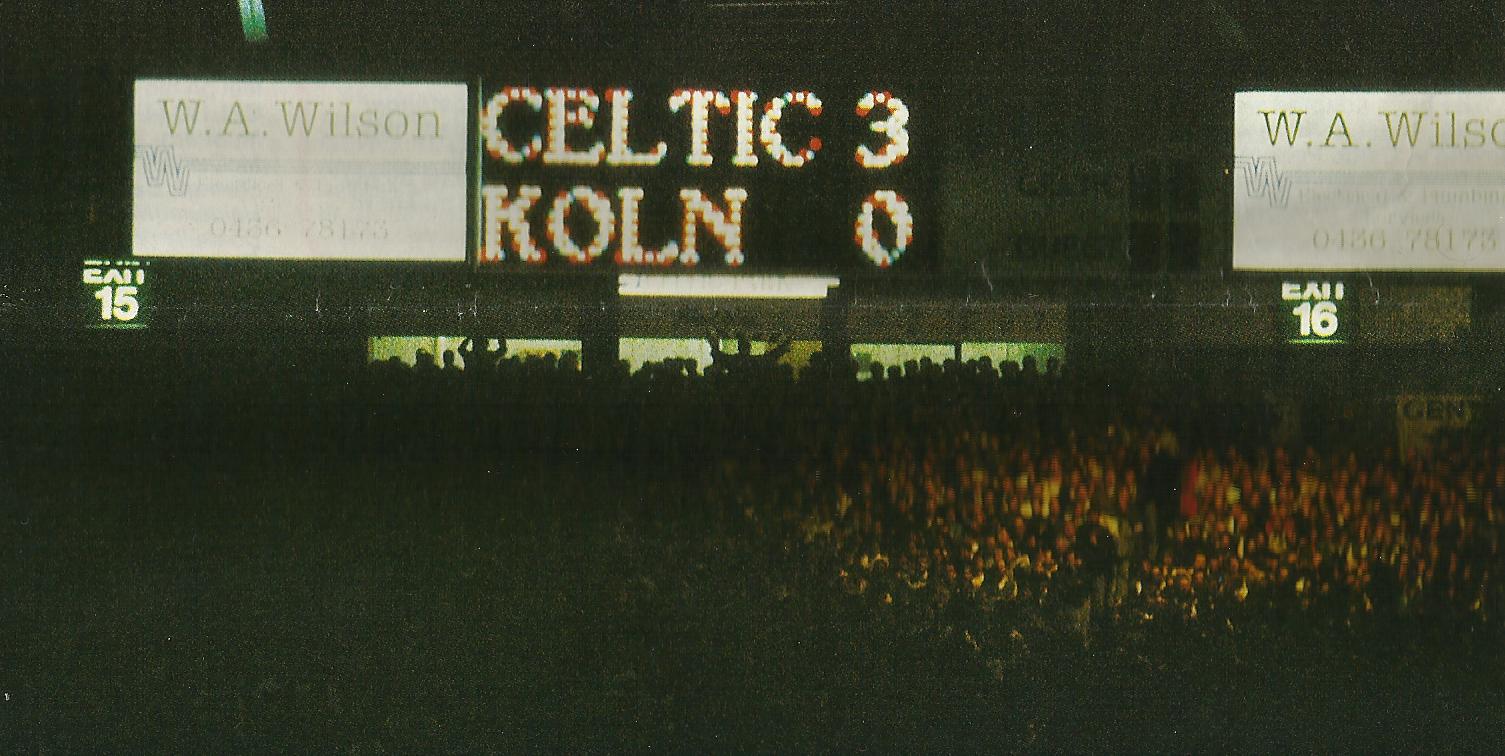 Here are the highlights of the two matches starting with Cologne's 2-0 home win…
And Celtic's incredible response 31 years ago this evening is certainly worth watching…
Just an Ordinary Bhoy
30th September 1992, Celtic 3:0 FC Cologne.

McStay, Creaney and Collins overturn a 2 nil first leg defeat. pic.twitter.com/uHzuh1VYlB

— Li'l Ze (@LilZe_7) September 29, 2023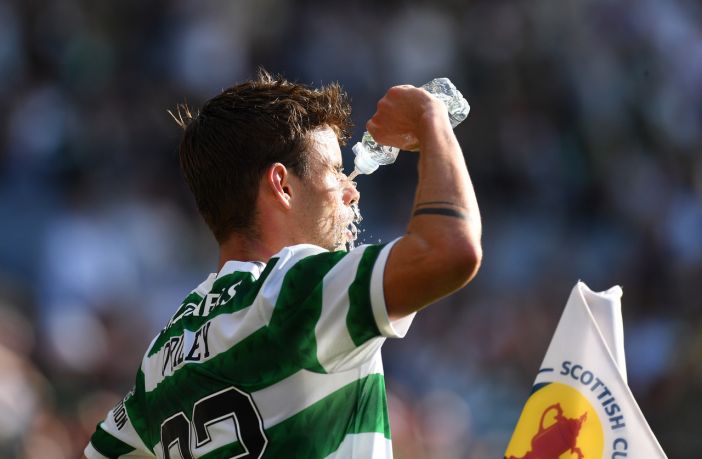 Meanwhile Thursday 19 October is going to be a very special day for The Celtic Star so please save the date…