On 14 July 2021, Celtic announced the signing of their third new recruit of the summer, Israeli teenager Liel Abada from Maccabi Petah Tikva on a five-year contract. The 19-year-old winger had played 42 games for the Israeli club the previous season scoring 13 goals which saw him earn an international call up as well as attracting interest from a host of clubs throughout Europe. Abada came through the youth ranks at his hometown team Maccabi Petah Tikva and made his first-team debut with the club in January 2019 aged 17.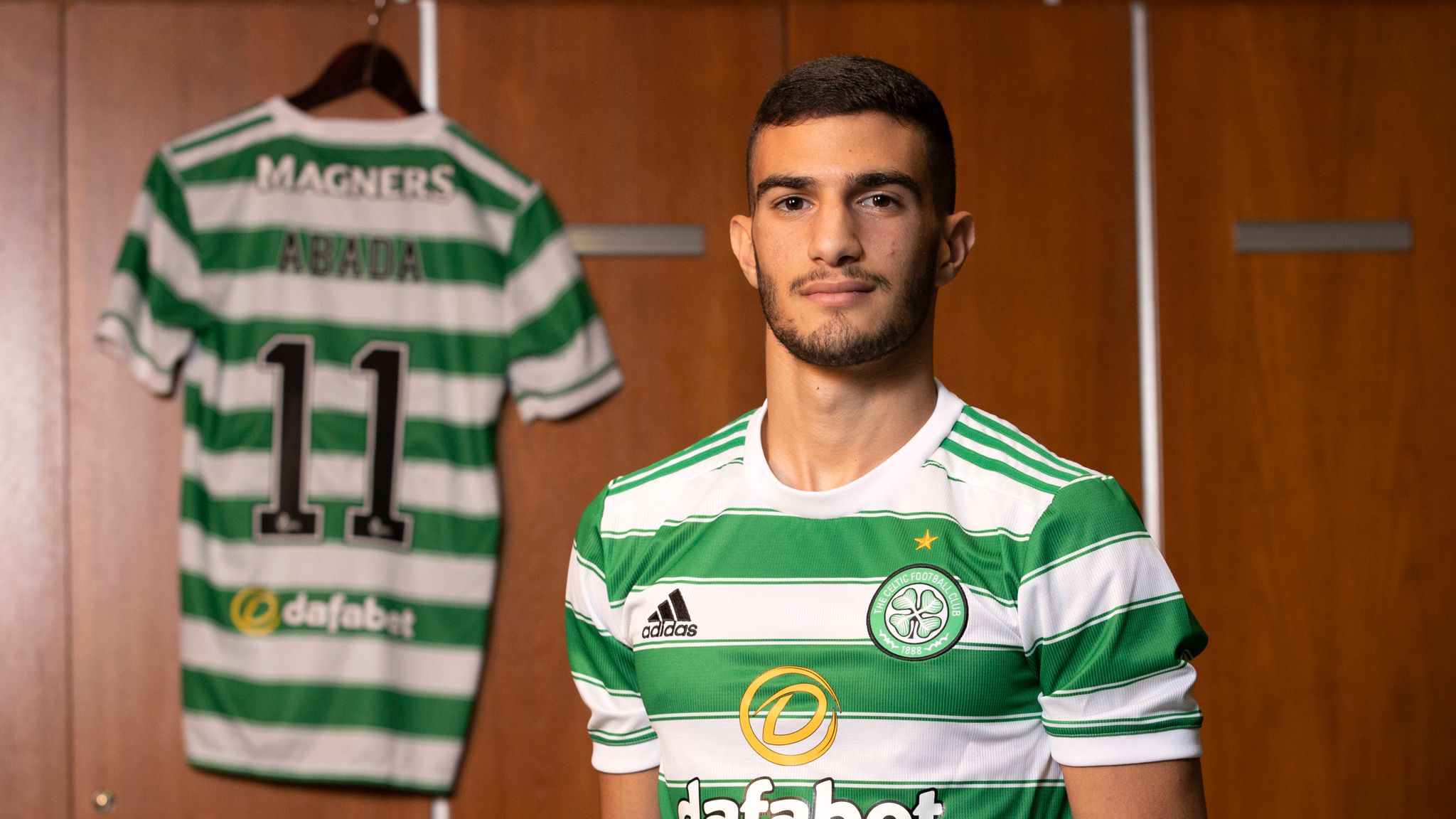 Upon signing for Celtic, Abada spoke of his excitement at joining and how he was prepared to bring more success to the club. He also stated where he usually likes to play but highlighted his adaptability. In an interview with the official Celtic FC website he said:
"It feels amazing to sign for a club like Celtic. This is a huge club and it's an honour to sign for Celtic. I know the fans are incredible. I have watched some Celtic games in Israel so I know how amazing these fans are and how special this stadium is. I can't wait to get out on the pitch to play and help my teammates bring more success to the club."

"I think I am strongest of the right side of the pitch, but I can play in attack or I can also play on the left side, and I will do what the coach will ask me to do. I will try to give the best of myself to the team."
The 19-year-old was plunged straight into the spotlight at Celtic at the beginning of the campaign due to manager Ange Postecoglou having no other options due to lack of depth in his newly created squad. Abada responded excellently, scoring on his debut in the Champions League qualifier against FC Midtjylland.
In his first 3 league games he managed two goals and two assists as well as a goal and assist during the Europa League qualifiers. A truly heroic effort from someone so young who was still finding his feet after his first ever move away from home. It was unreasonable to assume he could keep that kind of form up long term and predictably his form waned slightly and his performances became a bit more hit and miss.
Back in November manager Ange Postecoglou discussed the young Israeli stars whirlwind ascent from coming in as a young prospect to becoming a vital cog in the team. He told the media, as reported by Daily Record:
"To be honest, when I signed him, I thought he was one we would ease into proceedings with James (Forrest) out there having experience. But he's one of those guys we threw in there to sink or swim and most of them have had a decent swim up until now.

"It's pleasing to see, but you still have to factor in that he's a young guy and we will take our time with him to let him fulfil his potential."
So far this season Abada has been involved in 32 games across all competitions and has scored 10 times, as well as being credited with 8 assists. He has scored some vital goals including the previously mentioned goal against FC Midtjylland as well as Europa League opponents Fenencvaros and extremely important braces against St Mirren near the start of the season and St Johnstone in our last match before the winter break.
He has also proved his versatility by playing up front on his own at times when we were dealing with the nightmare scenario of all our strikers being kept out due to injury.
I have been thoroughly impressed by the young winger since he joined the club. Yes, he may not have made as much an impact on the Celtic faithful as say Kyogo and Jota but if you look at his stats he's been every bit as good as his teammates. We also have to take his age into the equation. His two partners in attack are vastly more experienced than the Israeli.
I think because he was a £3.5m signing we maybe expect him to be constantly on his game but I feel that maybe we have been guilty of expecting too much too soon from Abada. I know I have certainly been guilty of it in the past. His blistering start in the hoops possibly intensified that expectation. We would never expect the likes of Owen Moffat or Adam Montgomery to be constantly performing at the highest level due to their age yet Abada is in that same age group.
Liel Abada, at only 20 years old, is a huge talent. Yes it will take him a while to find that consistency but we must afford him that time and let him develop. With James Forrest returning to full fitness it will only benefit both players to have a rival for your spot in the starting eleven nipping at your heels. He has had to play more often than I imagine Ange Postecoglou would have wanted during the first half of this season but has dealt with that huge workload well.
I'm glad we have this young player tied down to a five year contract as I expect him to keep improving and developing as a player over the next few years before moving on to a club in one of the top five leagues. We are only seeing the beginning of what Abada has to offer. £3.5m will look like a bargain in years to come.
Conall McGinty