JOHN KENNEDY was defiant, almost slightly defensive as he discussed Celtic's start to the season from returning for pre-season the going into the International break on the back of the tremendous 2-0 victory over the Rangers on Beautiful Sunday. The reason for this, and indeed manager Neil Lennon's conversation with the media about his strong relationship with skipper Scott Brown – as we reported this morning with an entirely different slant that the version you'd read in the papers (see HERE) is down to one thing, CLUJ.
Despite the win at Ibrox, the success against Hearts, seeing off AIK in the qualifiers for the Europa League and a decent ending to the transfer window, the conversation inevitably comes back to CLUJ.
The chance to put the memory of that calamity behind us all – especially the Celtic management team – was provided by UEFA when they paired the two sides together in the Europa League. Those games are going to be interesting to say the least.
The Celtic Assistant manager has been speaking to the Celtic View as he oversees the players returning from international duty, reports on what's been going on at Lennoxtown while during the international break and gives a glowing report on one of the new signing, but he still can't help but talk about CLUJ.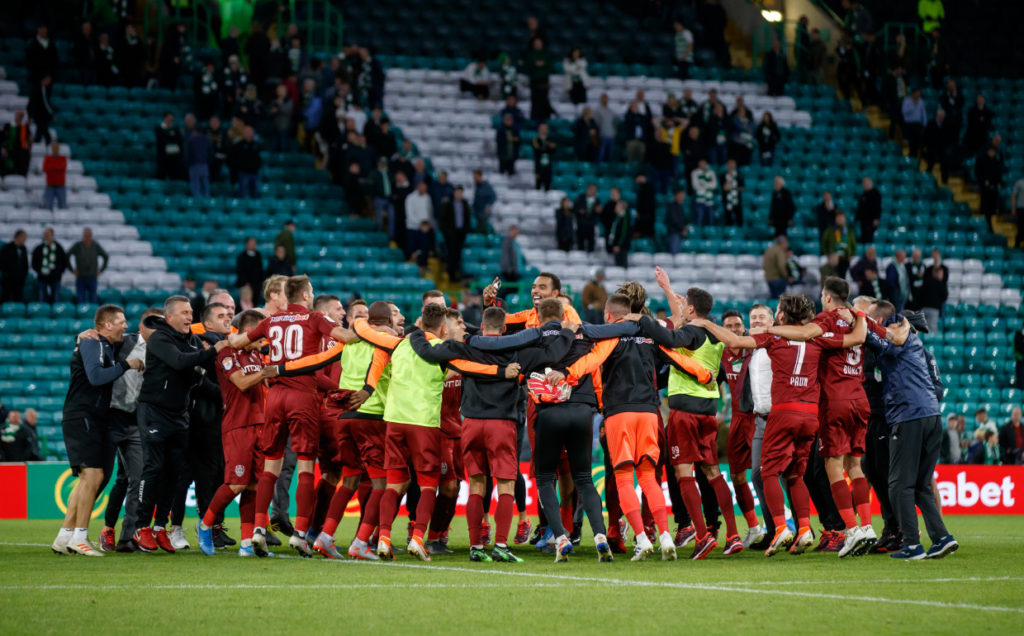 We really do need to thrash them.
"So much has happened in such a short period of time so this past week has been good to reflect on all the change" ????https://t.co/1HdrMUQyZD

— Celtic View (@CelticView) September 11, 2019
"It's been a very positive start. My experience has taught me how difficult the first period is. It's a very intense time. You come back from pre-season and are quickly trying to get up to speed and get the match sharpness back," Kennedy told The new edition of the Celtic View.
"Before you know it, you're into the qualifying games which come around very quickly.
"We all know the disappointment of the Cluj result, and we would loved to have gone through that tie. Ultimately it was a setback but the response we've had since then has been first class. It's been a great start in the league and we're in the Europa League Group stages which is a great achievement. We're sitting in a good place and we're looking forward to the next part of the season," Kennedy continued.
"There has been a lot of questions asked in terms of after the Cluj setback. There's always a bit of an unknown feel at the start of the season in terms of how the squad is going to shape up and how they are performing.
"Going away to (the) Rangers is always going to be a tough game, but the way we handled that was terrific. We showed great maturity in our performance and great professionalism. Everyone knew what their jobs were and they carried them out exactly as we had hoped.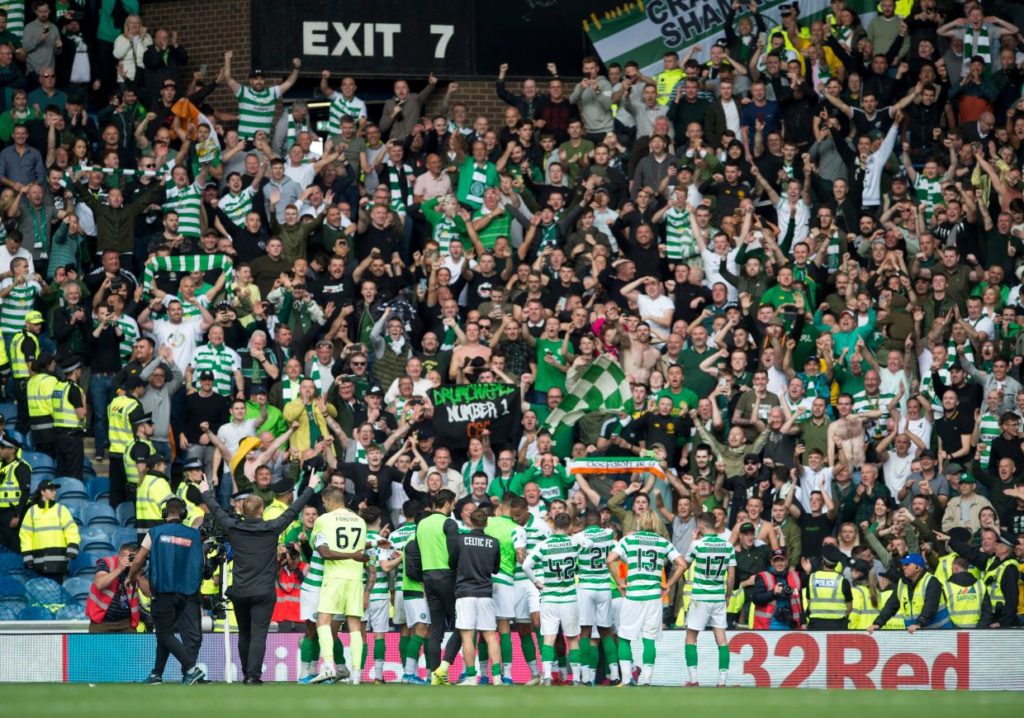 "It was a big result in terms of psychological impact. It's always good to go and beat your rivals on their home patch and it sets down a marker for the season in terms of our first phase.
"We've started the season very well but it's very early in the season and we can't get carried away. This is our benchmark now, this is the standard we've set and we have to maintain that now," the Celtic Assistant manager added.
"We felt the confidence in-house in terms of the training and the atmosphere around the place which was really positive. I don't read or listen too much to the noise that goes on outside, and there was nothing going on here other than pure professionalism and a willingness to go and win football matches. Every day in training, they've been at it. They're a terrific group to work with, we just have to maintain the standards and keep winning matches.
"When you're winning so much and are so successful, any sort of setback leads people to begin questioning you. Questions are asked and some people hope that you'll falter, but we have a strong dressing room and backroom staff that stick together. We know when we're at it, we're a strong outfit and we showed that again by responding in the right manner.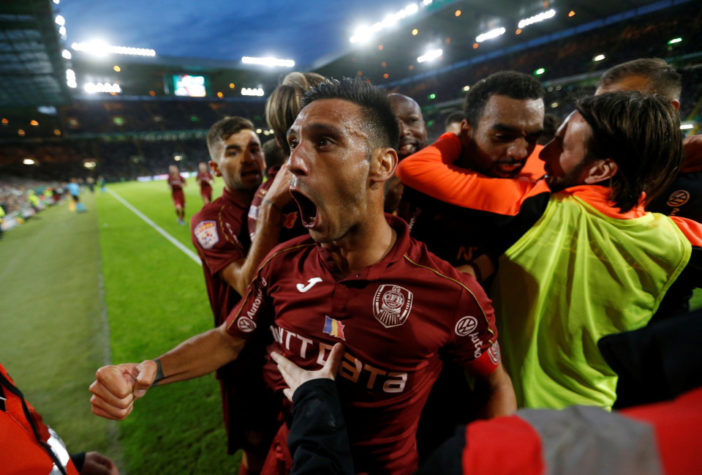 "We do our talking on the pitch and don't make any excuses. We had a setback with the Cluj loss and we took it on the chin. It's about how you respond to that, how you pick yourself up and charge on. We've done that by responding really well against AIK, Hearts and (the) Rangers," John Kennedy said.
Talking about what's been going on at Lennoxtown and the preparations for the game at Hamilton on Saturday, Kennedy singled out one of the new arrivals at the club who could be set to make a big impact. And with Mikey Johnston ruled out of the Hamilton game we could get our first chance to see Mohamed Elyounoussi in action. He certainly has been impressing the Assistant manager in training.
"After a couple of days off training has been slightly more intense than usual this week. The ones who are here are non-internationalists and those who need to work on their fitness. The ones who have played more games got an extra day off just so they could fully recover. But others like Moritz Bauer and Mohamed Elyounoussi did some extra work to get the conditioning right for the games that are coming up now.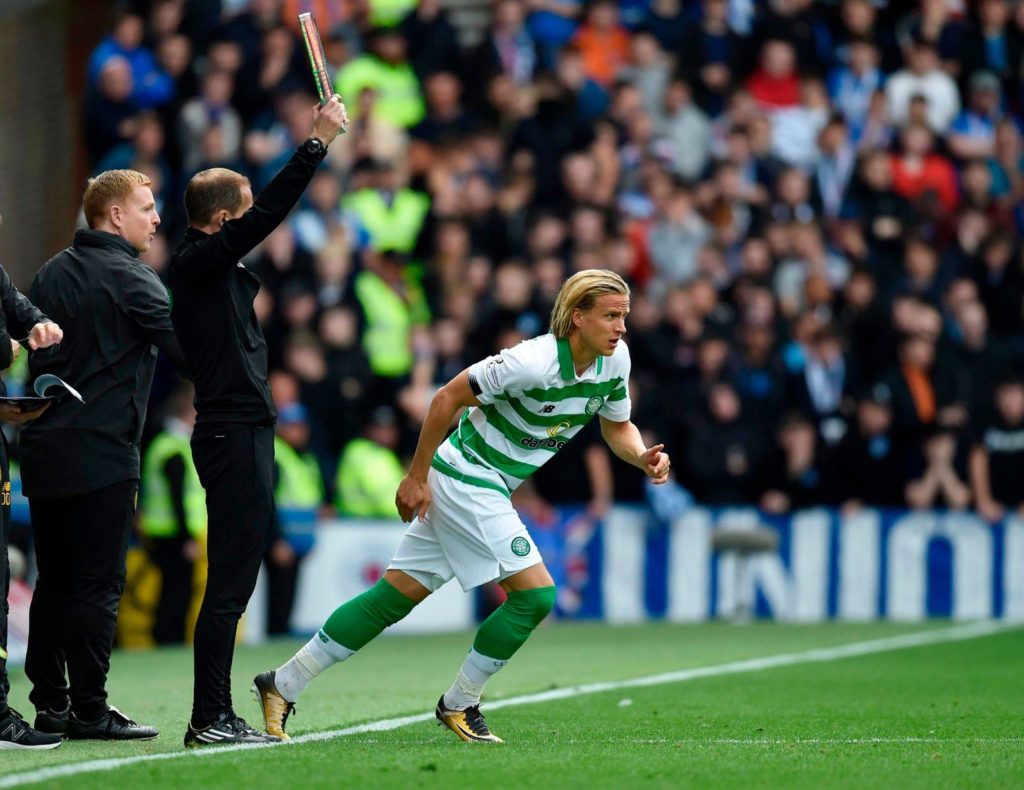 "They've all worked ever so well and it's clear that we have a strong mentality in the group with people who want to work, improve and offer something to the team.
"We can see that the new signings are going to bring something to the squad. They're different types of players too, which gives us options. We have wingers who are fast and direct on the outside whereas Elyounoussi is a guy who likes to come in off the sides. He has a great goal record and is a guy who likes to get goals. He shoots from outside the box very well and gets in the box for crosses, so he's an intelligent footballer.
"We can see that in training and we can also see he's going to be a good player for us. He has quality, he's physically very good, quick, dynamic and aggressive.
Celts back in action on Saturday, mind the last time we played, that was a smashing wee day???? pic.twitter.com/QYkerXjkzE

— Celtic FC SLO (@CelticFCSLO) September 12, 2019
"With the first match back you had to get the players back into our way of thinking. They've come back from training with their national teams for over a week and have been working on different styles. The first couple of days is about getting them back into sync with our rhythm of operating and playing.
"We'll get the intensity raised straight away aabd then get the preparations done for Hamilton. We have a good record there, but it can be a difficult fixture. The pitch isn't ideal but we've dealt with that in the past well. We go intuit with the same mind-set we've had all season which is to attack the game, be aggressive and go out to win the match."
ALSO ON THE CELTIC STAR…
Truth Behind the Lies – Lenny on Broony's Brilliant Beautiful Sunday…see HERE.
David Potter reviews 'A Very Different Paradise' by Tom Campbell…see HERE.
Mikey misses Hamilton, ex-Celtic Star Premier League's Best Defender says Vincent Company…see HERE.
A Pies, Lies Fleecing Machine – Celtic lagging behind in BBC's Cost of the Game Survey…see HERE.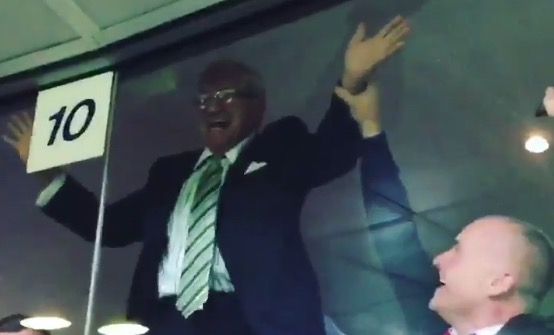 'Put them into Handcuffs!' Lisbon Lion Roars Back at sick 'Won't See Ten in a Row' chant…see HERE.
Let's make sure we don't make the same mistake as the Rangers…see HERE.