FORMER CELTIC Captain Tom Boyd has called out the corrupt Scottish Refereeing mindset and proposed that the Scottish game looks at bringing in foreign, neutral referees, as happened after the infamous refereeing strike in 2010 – and we all know why that happened.
Back in 2010 referees were brought in from Malta, Luxembourg and Israel and for the first and only time in our life-times we knew we were watching a domestic game where there was no bias, prejudice or favouritism among the officials.
We simply had officials being paid to do their jobs to the best of their abilities without supporting any one side. Sheer bliss when you think about it.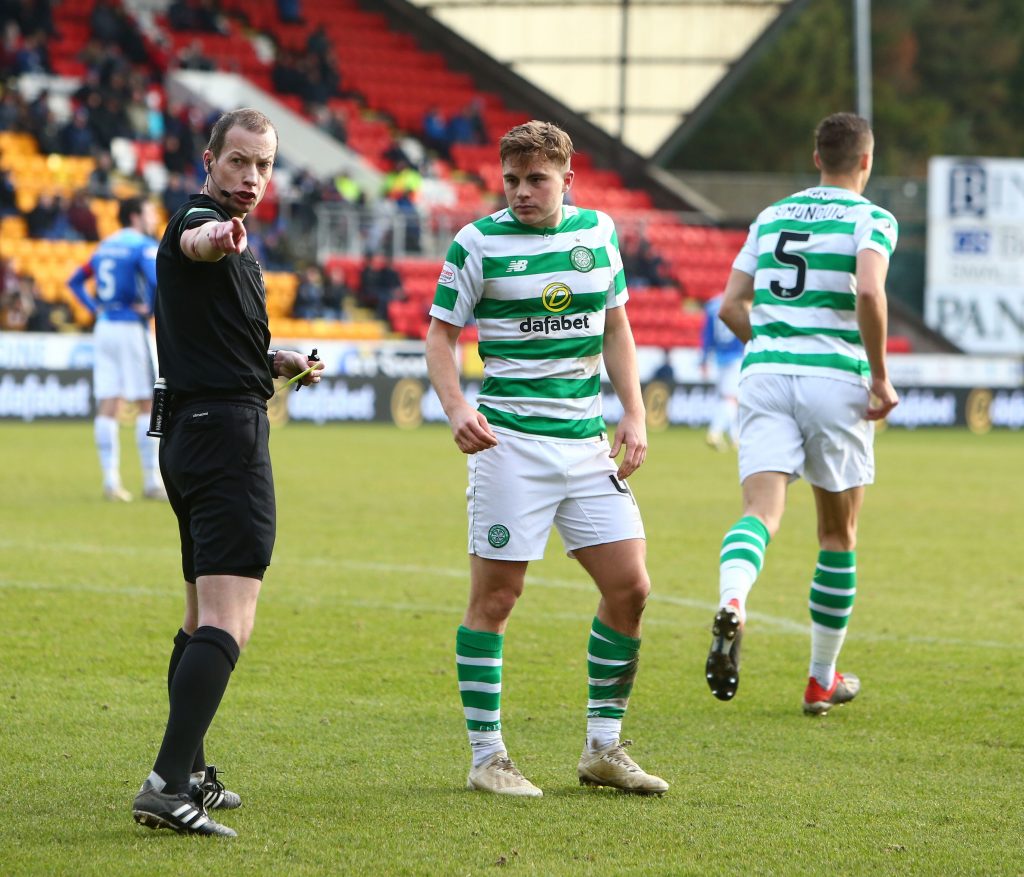 There was an old stat about the European Cup – that Rangers had played the most minutes in that competition without actually winning it. They never even came close whereas Celtic, Manchester United, Liverpool, Aston Villa and Nottingham Forest all picked up the big cup at least once.
Maybe a factor in their European failing had something to do with the absence of refereeing bias in European games?
This morning Tom Boyd's remarks from a Premier Sports event are quoted in the media and are well worth a read.
"When I watch games, Celtic's in particular, they are not offering protection of Celtic players.
"I've seen two waist-high challenges on Edouard this season and neither was deemed to be a foul. That's not acceptable. There is something way wrong with the standard of officiating just now.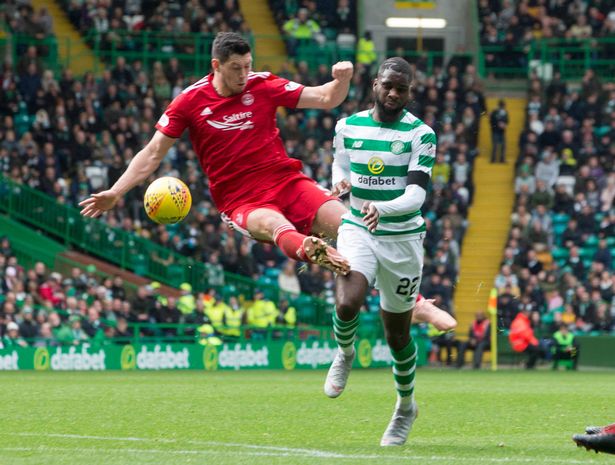 "It needs to be addressed and the only solution is to bring in the kind of neutral referees who came in a few years ago and did well.
"Players are not afforded protection. I've said it on Celtic TV on numerous occasions – challenges go unpunished from opposition players on Celtic players.
"I recall Ryan Bowman on Kieran Tierney, I can recall Jason Holt on Patrick Roberts where we had a two-footed challenge from behind and no foul given.
"We tried to address it. I believe the club are still looking for answers from the *** **** derby game in December.
"It's something we need to sort right away and the only solution I can see is to bring in neutral referees because the ones we have at the moment cannot handle the games.
"If things are to even themselves up then I would need to wait about 100 years.
"You see the decisions given, particularly at the weekend, where stonewall penalties were denied for us where in another game the incident was outside the box yet it was given.
"It brings us to what Jock Stein said: 'we need to be better than referees'.
"Sometimes that can be very difficult. Inefficiency and incompetence, it could be any referee at this moment in time.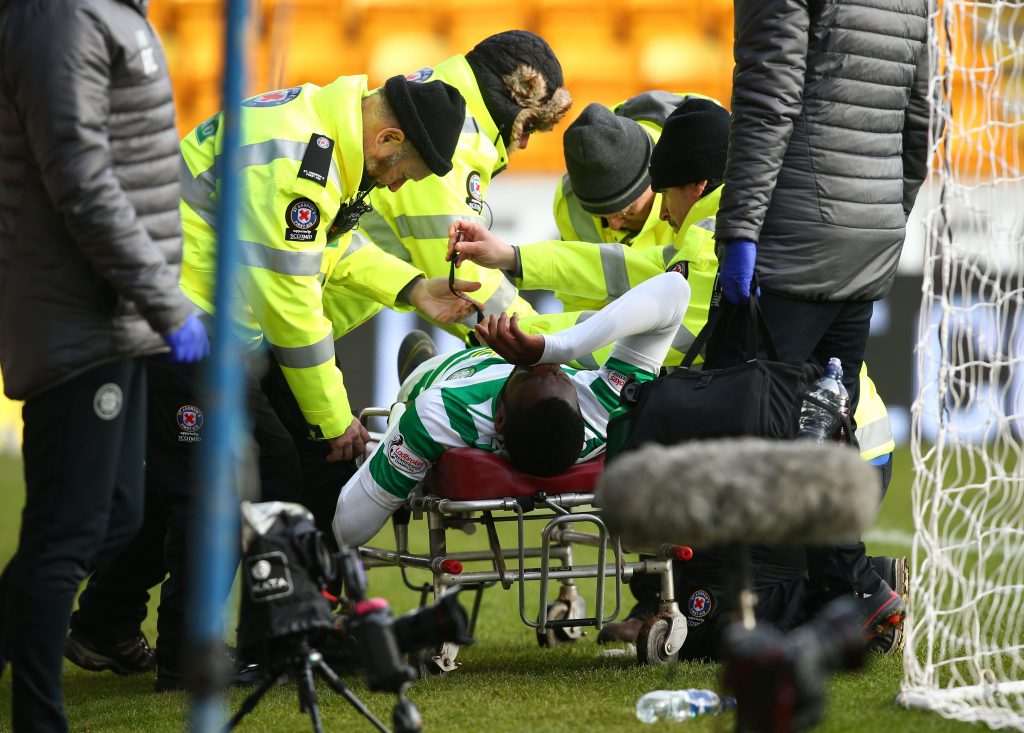 "I was surprised it wasn't a penalty after Joe Shaughnessy's reckless challenge on Edouard.
"I recall Collum sending off James Forrest at New Douglas Park for a slightly less reckless challenge so there's no consistency in Mr Collum's refereeing in a lot of Celtic games.
"That seems to be a massive problem just now.
"In whose opinion is Collum the best referee in Scotland? UEFA's opinion?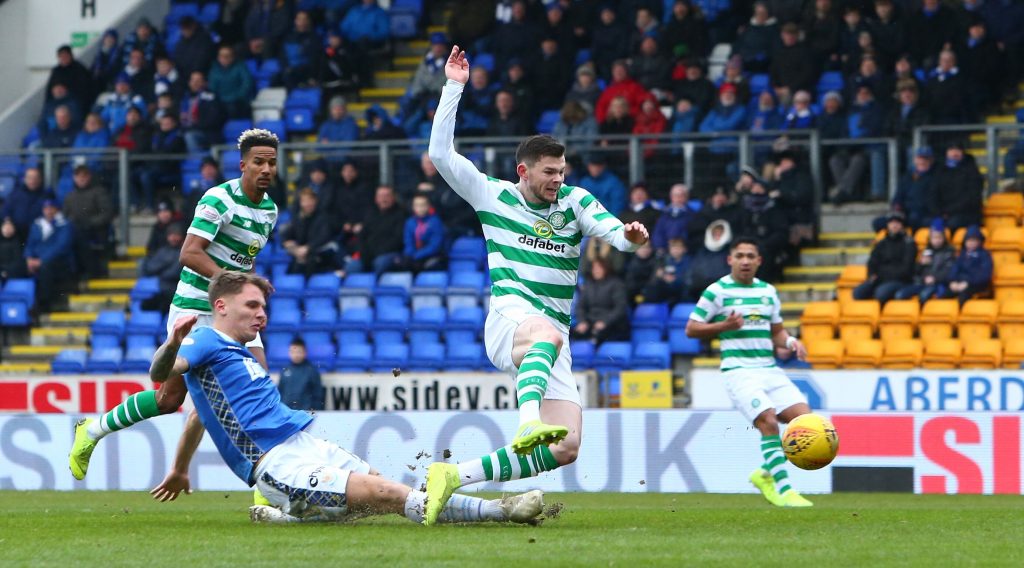 "There were two penalty kicks in the same incident. Christie was tackled on the chest. The Burke
incident was also a penalty as you can't go through the player to play the ball.
"The summit meeting does no good whatsoever when you see in one weekend the decisions which are unjustifiable.
"The standard of refereeing is at an all-time low. Their interpretation is different from other European referees."
Well said Tom Boyd.
Steve Clarke, the Kilmarnock manager called out the SFA's Compliance Officer Clare Whyte yesterday over Defoe's blatant dive to win one of the four penalties  awarded by the Rangers supporting referee Andrew Dallas at Ibrox.
Steve Clarke has had his say on refereeing standards and inconsistency. https://t.co/kY4AQjKg1K pic.twitter.com/vn1nAWFxs4

— STV Sport (@STVSport) February 4, 2019
She probably deserved the benefit of the doubt in not acting so far but surely she must cite Defoe today and offer him a 2 match ban?
The Celtic response has been bordering on the pathetic, with Chris Davies joining Brendan Rodgers' earlier suggestion that the referees should be full-time.
These referees are well paid at the moment – they are picking up what is it £700 a game.  Giving them salaries of £100k a year isn't going to help the problem that as Celtic get closer to 10 in a row and keep winning trophies is going to get worse.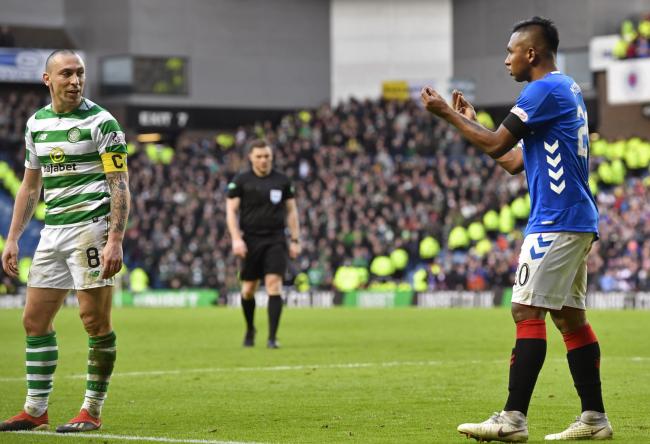 Last night the BBC brought in a former referee who admitted to being a Celtic supporter – the ONLY one. Collum earlier this season was savaged by the Ibrox mob for sending off one of their players in the closing stages of a game that they won.
They made a suggestive reference to Collum's religion or maybe a preference for Celtic – the only one in the current batch of referees. Since then he has been nowhere near a Rangers game and has refereed two Celtic games where he has awarded two penalty kicks against Celtic – one a blatant dive, the other a coming together after the cross was made, allowed a goal against Celtic despite watching a blatant push on Craig Gordon – Celtic needed to score 4 to win that game due to Collum. Then on Sunday he denied Celtic 3 penalty claims – two in the one incident that led to Edouard being carted off in a stretcher and sent a Celtic player off.
Has the Ibrox club's assault on Collum at the SFA resulted in him going out of his way to be harsh on Celtic to prove that they are not benefiting from any personal preference due to his religion or who he might support?
If this is the case why does it only work one way?
There was a suggestion on Twitter last night that Celtic should come out and say we don't think that Collum should referee our games because he is a Celtic supporter. Say that a Manchester Utd supporting referee  would never be allowed to take charge of one of their games and propose that this rule is put in place across the game in Scotland.
Will it happen? With Celtic, there's little chance. They're still surprised that Morelos got away with 4 assaults on our players on 29 December.
What team does John Beaton support again? Oh and if anyone from Police Scotland is reading this, any update on the Death Threats he received. Is wasting Police Time a Red Card offence?
Also on The Celtic Star…
Jim Craig – Celtic's goals came from Jo Edvaldsson, two from Ronnie Glavin and Joe Craig