Yesterday, two Celtic coaches – Darren O'Dea and Fran Alonso – both received their UEFA PRO licence. This is a fantastic achievement for the club as it further builds up the coaching system in Paradise. Darren O'Dea is the current co-head coach of the Celtic B team, while Fran Alonso is of course the head coach of the Celtic FC Women's team.
Darren O'Dea has shared the detail of his new coaching role within Celtic under the direction of Ange Postecoglou. O'Dea and former Celtic captain Stephen McManus are currently sharing the head coaching role in Celtic's B team. However, the club is going under a restructuring at the direction of the first team gaffer Ange Postecoglou.
O'Dea describes the changes at Celtic are due to Ange's desire to align the youth set-up more closely with the first team. The former Republic of Ireland international describes Ange as the "director of football" at Paradise, as Ange is taking the ropes and steering the club in a new direction.
Speaking to Off the Ball, O'Dea said…
"I wanted to work at a club where I wouldn't have to sacrifice my own principles. I can assure you, having to align with this manager I'm not sacrificing any of the principles I have in my head. He has a wonderful way of seeing football, with nuances that are unique to him. It's a pleasure to coach a fantastic style, the broad principles are exactly what I believe in as well.
"Celtic are built on it. It's built on entertaining people. Of course, the by product of that is winning cups and leagues. I don't want to get too dramatic with it but I do feel this manager is just perfect timing for me. He's living proof, he's sticking his neck on the line, you see the strength he's got and how much he believes in what he does. The whole club, the players, the staff, everyone in the club takes strength from that. I'm learning a hell of a lot from it."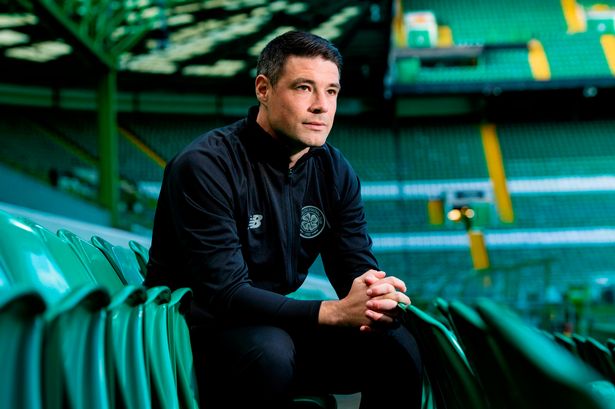 "I think the way he would maybe describe it is that myself and Stephen are head coaches and he's like a director of football. Ultimately everything will go through him but he gives us a lot of autonomy. It's a fantastic learning experience for me. He's someone that you look at and you think in 30 years time I'll be repeating things he's said and what I've learned from him."
Ange Postecoglou is transforming Celtic from the pitch to the coaching grounds. Alonso and O'Dea have both put in a tough shift and have finally been rewarded. We are extremely lucky to have them both at Paradise.
What a journey! 2 + years of commitment learning and development!
Absolutely delighted to finish my UEFA PRO Licence. 💪
#SFACoachED pic.twitter.com/OD3d74ExXU

— Fran Alonso (@FranAlonsoFA) September 24, 2022
Absolutely delighted to be granted my UEFA PRO Licence. #SFACoachED pic.twitter.com/X5PVrLzd8P

— Darren O'Dea (@odea_darren) September 24, 2022