ON this day 5 years earlier Jock Stein took off Paul Wilson and with the league gone, brought on a youngster to make his debut for Celtic. That was on 19 April 1975 and the opponents at Celtic Park, Dundee grabbed a late goal to win the game by 2-1.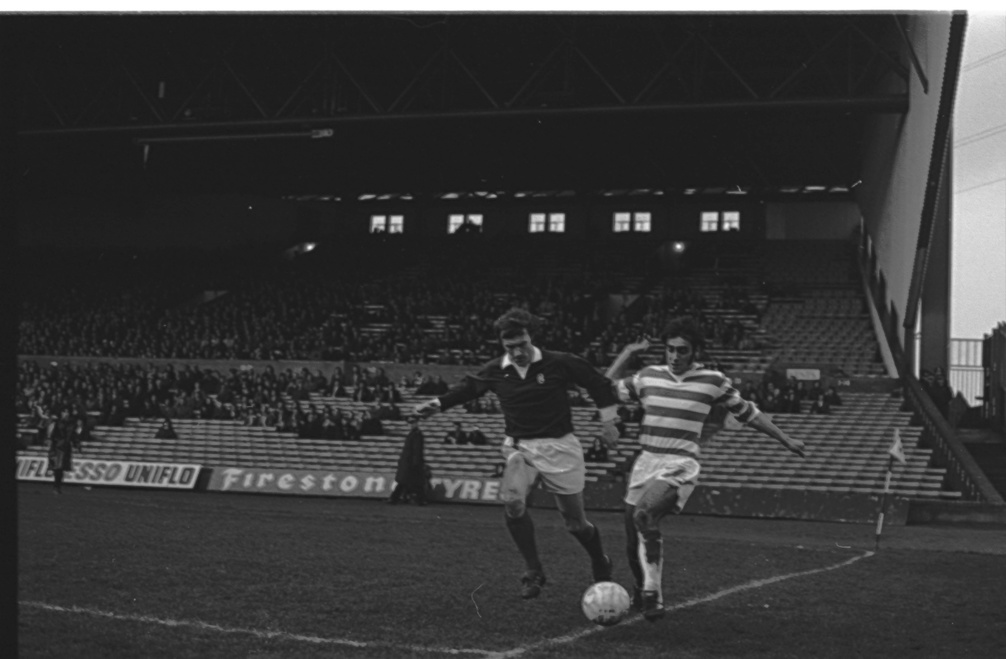 One of the papers, commenting on the youngster's Celtic debut stated that "he could be well satisfied with his performance. He reads the game well, uses the ball intelligently and obviously a boy to keep an eye on".
Five years later Celtic were playing Dundee again, this time at Dens Park, and they were in desperate need of the points to maintain a slender advantage over Aberdeen at the top of the Premier Division.
And the youngster who made his debut five years previously, despite having made a name for himself at Celtic in the intervening period, found himself on the bench once again.
On this day in 1980 Celtic suffered one of the strangest, most damaging defeats ever against a side who were relegation certainties and in doing so allowed the league title – that looked so certain just weeks before – to slip away to the North East.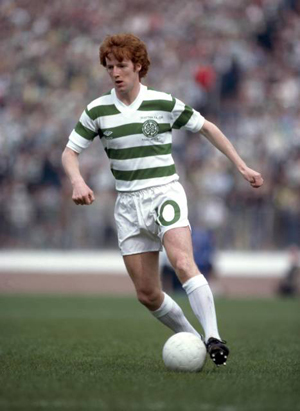 That substitute in both those games was of course Tommy Burns and if the Parkhead defeat on his debut was disappointing this one was a complete disaster as Celtic suffered the biggest defeat since losing 5-1 to Dunfermline at East End Park in April 1965.
Celtic had just signed Frank McGarvey from Liverpool and there were rumours of player unrest as a result – presumably wages related but even though Celtic lost the match by an incredible scoreline of 5-1 it was a game that we should have won!
The Celtic team was Latchford, Sneddon (Burns), McGrain, Aitken, MacDonald, McAdam, Provan, Lennox, McGarvey, MacLeod and Doyle. The unused sub was McCluskey.
Roddy MacDonald missed a sitter in the early stages before Roy Aitken opened the scoring in 7 minutes after a fine 1-2 with Doyle and things looked well. So far so good for the title hunting Hoops.
But Dundee, inspired by former Celt Peter Mackie, equalised through 17 year old Ian Ferguson and were 3-1 up at half time after McGrain brought down Millar for Ferguson to score from the spot and a Fleming header.
Celtic brought on Tommy Burns for Sneddon in the second half and attacked constantly but bad finishing and keeper Donaldson defied them and it was Dundee who scored twice on the break for an incredible 5-1 scoreline.
Celtic were awarded a penalty and MacLeod rounded off a bad day by hitting a penalty straight at Donaldson. Referee Syme had ealier denied Johnny Doyle a stonewaller when the score was 3-1 in the first half.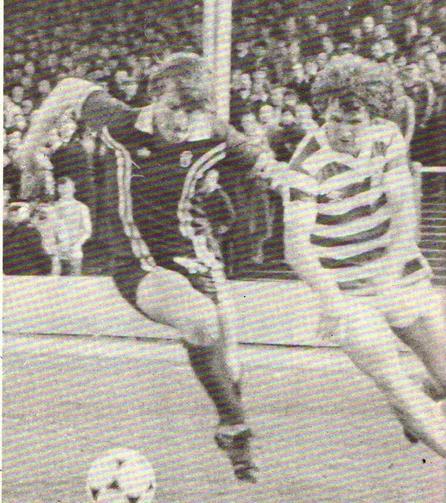 The four good deficit was also significant in the goal difference column so it was a horrible day all round for a Celtic side that should have had the league won very comfortably.
Yet the Celtic fans stayed with the team until the end which was just as well as Dundee stewards did not open the exit gates until right on full time.
Here are the 'highlights' from an absolutely awful day!
And the news from the other game was just as bad, Aberdeen had won 3-1 at Kilmarnock and with four games remaining they had the advantage.
Celtic 32 played – 42 pts Goal Difference 22
Aberdeen 31 played – 40 pts Goal Difference 23
Where you at Dens Park on this day in 1980? We'd love to hear your memories of this game and the conclusion to that league campaign. Please email editor@thecelticstar.co.uk