With Celtic's first big signing of the summer due to be unveiled today it appears Nick Hammond and Neil Lennon have covered the one gaping hole in the Celtic squad ahead of the 10-in-a-row campaign.
Someone was needed to support Scott Bain for the season ahead and 10 times capped Greek international goalkeeper Vasilios Barkas of AEK looks like he's the chosen one. With Hammond putting his own head above the parapet on this one it will be interesting to see what Celtic are getting for their money.
Celtic's Head of Football Operations has very much been pushing for this particular deal and believes Celtic's window of opportunity was immediate for someone Hammond is certain has a value that will only rise.
It appears the player himself was very keen on the Celtic move and wasn't difficult to deal with and on a weekly wage of around £10,000 per week, he also fits in nicely to Peter Lawwell's pay structure.
This is certainly a Hammond signing then and we're really about to start seeing this summer if the main man has an eye for talent after all. Last year he was late to the job and had his predecessor Lee Congerton's not insignificant mess/legacy, call it what you will to contend with. As such much of the business was already done or completed in a far less structured manner than we're expecting this transfer window.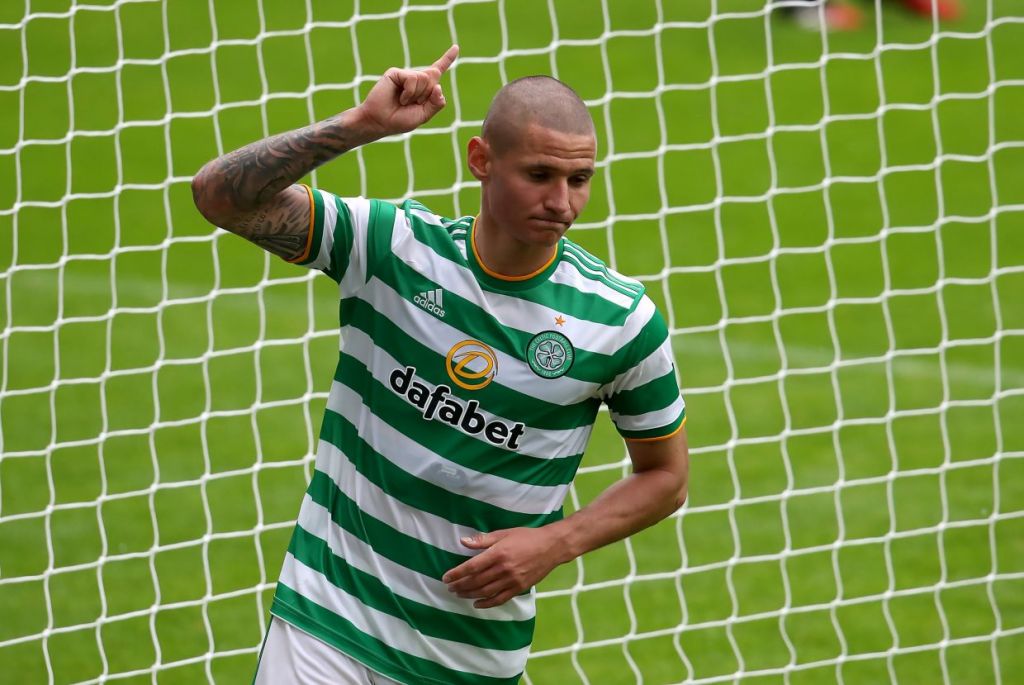 In January Celtic were relatively quiet in the market with the signings of two younger squad players in Patryk Klimala and Ismaila Soro. It's fair to say this is Hammond's first signing who will be required for first team action. As the man to fill Fraser Forster's gloves there will be a lot of early judgement calls made on Barkas and Hammond's own reputation will be intertwined with the Greek's performances.
If there are any concerns it would be the small number of first team games Barkas has played. 26 years old and 100 appearances for AEK and having only really cemented his place as a number one in the last couple of seasons, allied the fact AEK are willing to offload their goalkeeper to fund additions to their own squad raises some minor questions. All that aside however we need to remember what market Celtic are working in.
To get a first team keeper for under £5million, on £10k a week and an international to boot seems good business on paper. There is room for improvement and of course space for future profit on these kind of deals.
It also appears the player himself has always made clear his intention was to play outside of Greece, so it's possible despite what AEK have said that the player himself indicated he wished to leave AEK sooner rather than later and forced the Athens club hand.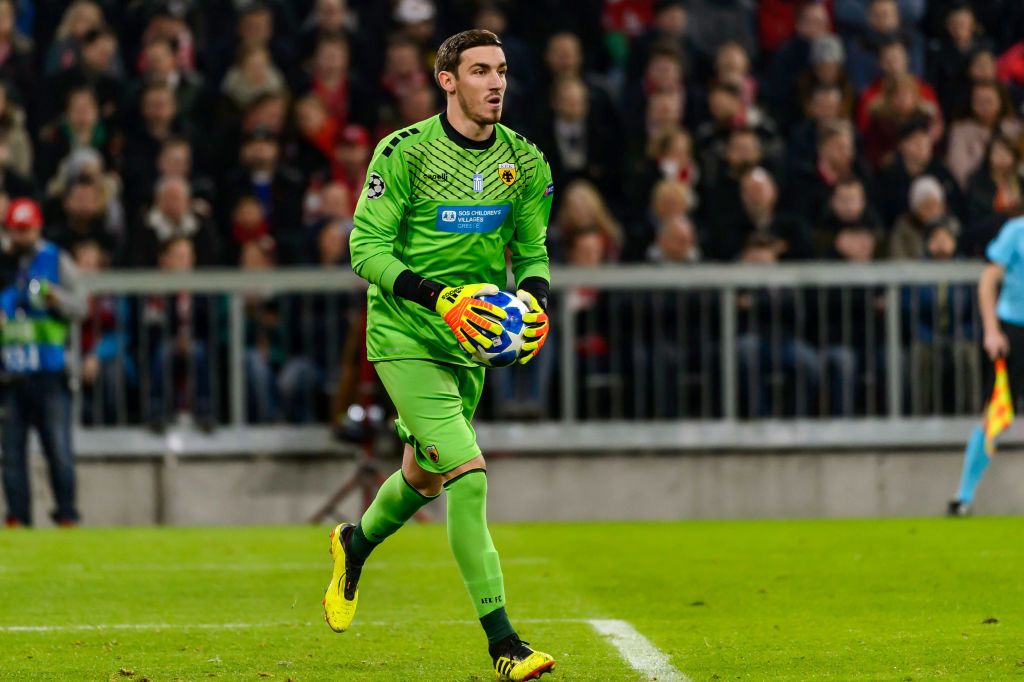 It appears with a deal now done – with the obvious caution taken following the David Turnbull medical last summer – Neil Lennon appears to be actively seeking a striker too.
West Ham's Albian Ajeti appeared to be heading to Celtic on loan for a year with a £5million option to buy attached for next summer, but West Brom's promotion to the Premier League and late interest may have given the 23 year old former Basel player some food for thought.
It appears he's headed home for a couple of days to consider his options. Quite what he has to consider I don't know. Slaven Bilic's side must be short priced favourites for a drop back to the championship and the Midlands club didn't get the Boing Boing baggies moniker without good reason.
As a striker who has struggled for game time at one relegation threatened club it should only be for his agent to point out what playing for a free flowing, trophy laden and European competing side could do for confidence, form and reputation. It will be interesting to see what the lad decides.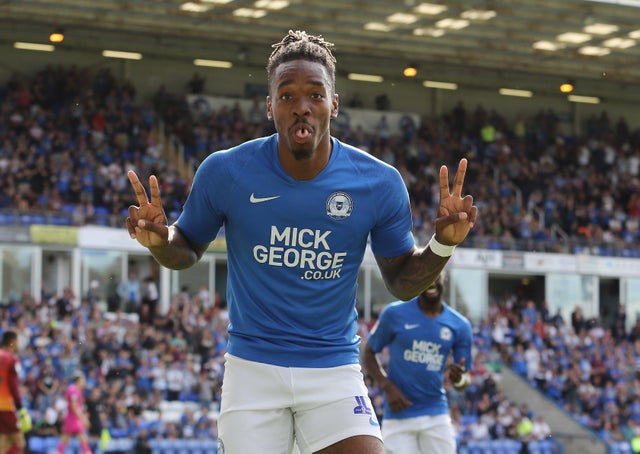 Either way Celtic appear to have other irons on the fire. Peterborough chairman Darragh MacAnthony has all but confirmed Celtic have made a bid for their striker Ivan Toney, as I guess the Celts are keeping their options open. If this is true – and remember the Peterborough owner has a reputation for having only a marginally smaller mouth than Barry Fry – then it appears we are keeping good company when it comes to signing competition. 
Toney has also had interest from Brentford and the west London club has tabled a bid. With one of the most robust scouting and recruitment models in England you can safely assume Ivan Toney has had his homework done on him by the Championship play-off contenders and if Celtic do win that particular battle Ivan Toney may well be a good addition to the strikeforce. If we want him we'll certainly need to raise our bid.
There has also been other links with Sebastien Andersson a Swedish international with a £5million buy out from Union Berlin. 12 goals in a relegation battling Bundesliga side is not to be ignored but at 29 years old and a bit of a late developer I'm not sure Peter Lawwell would see the benefit of the deal.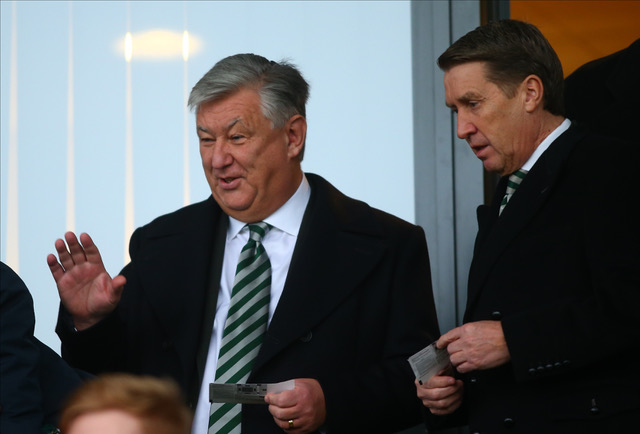 No sell on value and what would no doubt would be a hefty weekly wage may well mean if he is being considered he's not high on the preferred options list. That said he looks a very good striker and we were also alleged to be showing an interest in the January window.
News on Celtic's defensive reinforcements have somewhat dried up so let's consider our own in the absence of press conjecture.
Belgian International Jan Vertonghen has now cut ties with Tottenham Hotspur and is a free agent, there lies in wait an opportunity at 33 years old for Celtic to leap in and make an offer he can't refuse, or at least try and make one that doesn't result in his agent falling to the floor and rolling around in laughter.
The Belgian left sided central defender has already said he wants to move to a new country and learn a new language, yet in comparison to London, Scotland's culture is miles apart and there's plenty of learning to be done at the Kelvingrove Gallery or the Falkirk Wheel.
If it's a new vernacular he's after I'm sure David Potter of this parish would be more than happy to gently introduce big Jan to the prose of the bard.  Wishful thinking? It probably is.
Niall J