It's becoming more and more the World Cup of shockers as yet another big scalp has taken place tonight. Japan have beaten Spain 2-1 to qualify for the knockout stages of the World Cup in Qatar. Daizen Maeda is now the fourth Celtic player in the Round of 16 as he joins, Josip Juranovic, Aaron Mooy and Cameron Carter-Vickers respectively.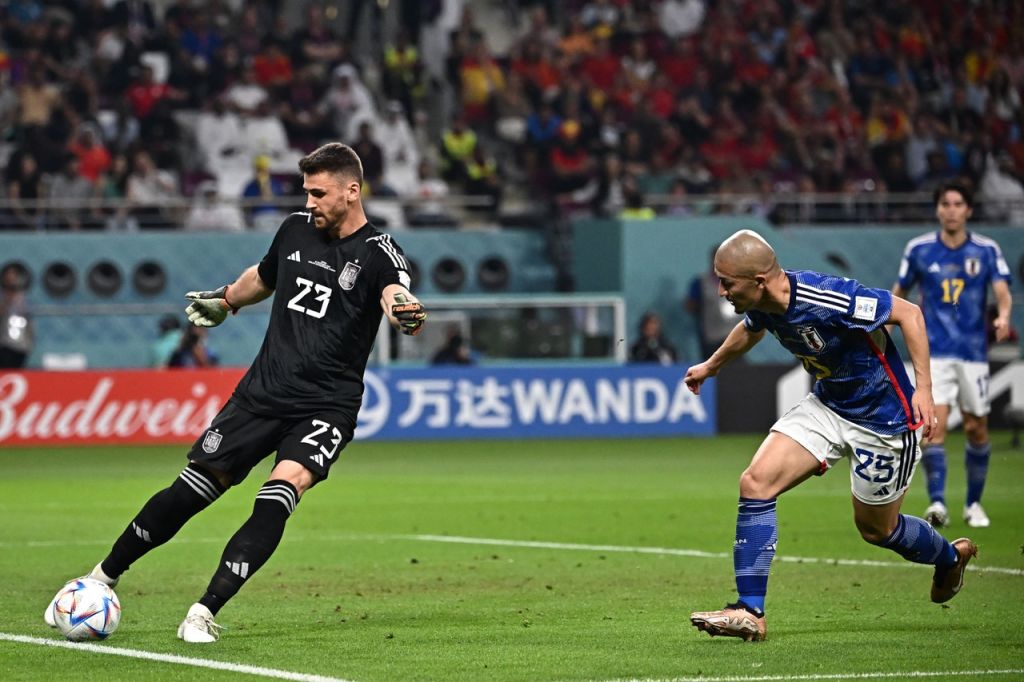 When Alvaro Morata scored it looked like Japan could be in for a long night as Spain were imperious in and out of posession. Even ITV commentator Ally McCoist mentioned how difficult it was for Dazien and his comrades to get out of their own half at certain points during the first 45 minutes.
But in the second half, after some excellent trademark pressing of the goalkeeper from Celtic star Maeda, the pressure paid off as Japan won the ball in the final third and managed an equaliser from a Ritsu Doan strike. Japan then took the lead not long after in a controversial VAR decision that is still being debated on ITV.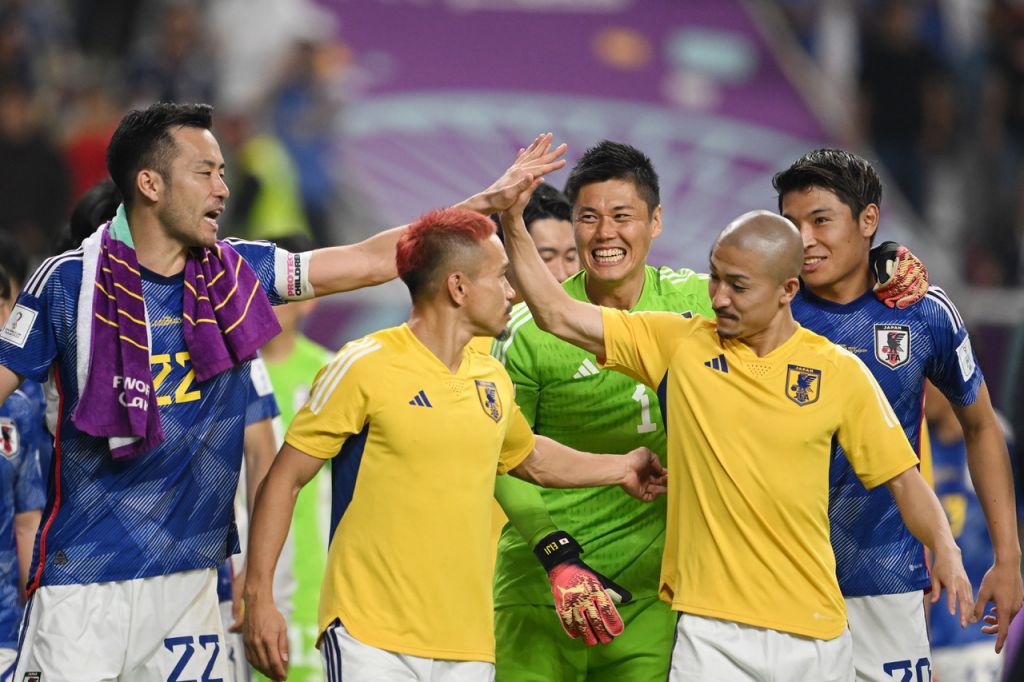 After Belgium went out early on today following an insipid display versus Croatia, big hitters Germany have now went out of the competition in a bizarre turn of events during this winter time World Cup. No doubt FIFA will be hurting as another major player is out which will no doubt hit viewing figures. But if you don't show up, you don't deserve to win.
It's another feather in the cap for Ange Postecoglou and Celtic as all four of our battling Celts are flying the flag in Qatar. It will also bring more money into the coffers at Parkhead which is always a welcome bonus. All we hope for now is a clean bill of health for all four men, pending the return of club football.
Daizen will be up against club teammate Josip Juranovic in the Last-16 as Japan topped the group and will play Croatia.
⚽️試合終了⚽️

🏆FIFA #ワールドカップ 第3節
🇯🇵#SAMURAIBLUE 2-1 スペイン代表🇪🇸

⌚️4:00KO(🇯🇵)
📺#フジテレビ/#ABEMA
🔗https://t.co/o9AYPNBq2s#jfa #daihyo #サッカー日本代表#つな超え #新しい景色を2022#worldcup #FIFAWorldCup pic.twitter.com/4Mwbu5ndk9

— サッカー日本代表 🇯🇵 【11.17(木)】vs 🇨🇦【11.23(水)】vs 🇩🇪 (@jfa_samuraiblue) December 1, 2022
✅🇺🇸 Cameron Carter-Vickers
✅🇦🇺 Aaron Mooy
✅🇭🇷 Josip Juranović
✅🇯🇵 Daizen Maeda

Congratulations to all four #CelticFC players who have made the #FIFAWorldCup Round of 16 with their national teams!🍀 pic.twitter.com/zJDQ56mVOR

— Celtic Football Club (@CelticFC) December 1, 2022
4️⃣ Players
4️⃣ Countries
4️⃣ Qualified for World Cup Last 16

Congratulations to Mooy, JJ, CCV & Maeda 👏🏽💚

🇦🇺🇭🇷🇺🇸🇯🇵 pic.twitter.com/tFIKrckwIn

— Everything Celtic (@aboutceltic) December 1, 2022
Thank youuuuuuu✌️🍀 https://t.co/1L4Z0qXJdG

— 前田 大然 Daizen Maeda (@M_daizen_1020) December 1, 2022
🎉𝐂𝐨𝐧𝐠𝐫𝐚𝐭𝐮𝐥𝐚𝐭𝐢𝐨𝐧𝐬 𝐃𝐚𝐢𝐳𝐞𝐧 𝐌𝐚𝐞𝐝𝐚 & 𝐉𝐚𝐩𝐚𝐧🎉

All four Celtic players on world cup duty have now made in to the final 16!

🇯🇵Daizen Maeda
🇺🇸Cameron Carter-Vickers
🇦🇺Aaron Mooy
🇭🇷Josip Juranovic

Top class effort from all of our bhoys🍀 pic.twitter.com/UaiOQ9GePr

— The Parkhead Faithful (@TheParkheadF) December 1, 2022
🙌 Joy for Daizen Maeda as he becomes the fourth Celtic player to qualify for the last 16 of the #FIFAWorldCup after Japan's stunning 2-1 win over Spain! 🇯🇵

He joins Josip Juranovic, Aaron Mooy and Cameron Carter-Vickers in the knockout stages 🍀#WorldCup | #Qatar2022 pic.twitter.com/6R0ikmDsC5

— Football Scotland (@Football_Scot) December 1, 2022
Brilliant chasing down by Maeda for Japan's equaliser 👏🏼

Souness's half-time analysis of Spain down the loo within a few minutes of the re-start. pic.twitter.com/QWuhdbfx2t

— Celtic Curio (@Celticcurio) December 1, 2022
Paul Gillespie
THE CELTIC RISING ~ 1965: THE YEAR JOCK STEIN CHANGED EVERYTHING – LAST FEW COPIES NOW REMAINING – ORDER YOUR COPY NOW WHILE STOCKS LAST…