It wasn't always easy to watch, but we emerged triumphant once again, and we are now 13 points clear. The unpleasant "afters" and whatever else happened doesn't really matter now. The point is that we are now three wins away from the title – possibly fewer if Rangers don't win everything. In theory we could be home and hosed by Saturday at 5.00 pm – but let's not anticipate. Feet must as yet be kept on the floor.
It was, perhaps, a game of two halves. Certainly Celtic played brilliantly in the first half, and were really unlucky not to be further ahead with, much as it hurts to admit it, our old friend Mr McGregor having not a bad game in the Rangers goal. And of course, Mr Morelos was not able to see the first half out (just what exactly is that guy's problem?) and we finished the half well on top, the stadium in a frenzy, and we began to sense a real good doing coming up.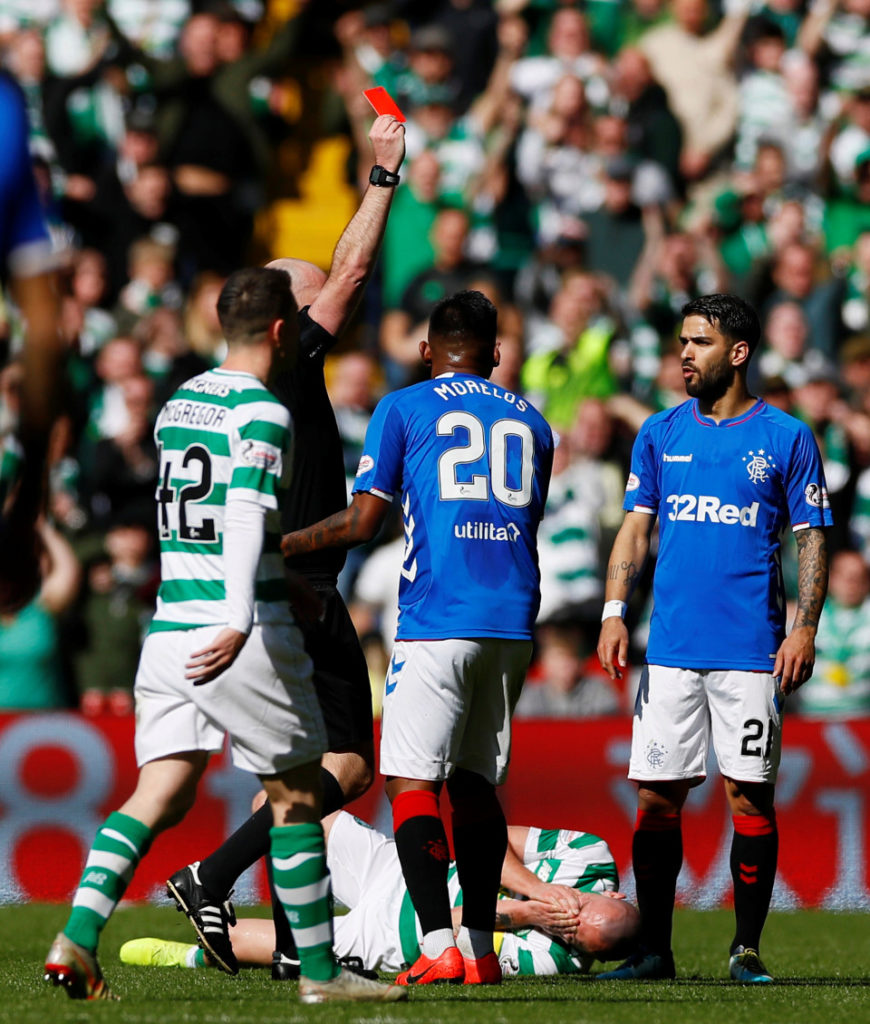 That, of course, was the problem. Complacency set in, and some players seemed to feel that the game was already won.
I felt the substitution of Jonny Hayes was a bit premature (although he took some awful corner kicks, it has to be said) and we suffered for that when we sustained injuries and ran out of substitutes.
Rangers fought back (they had nothing to lose) and as we had seen at the New Year at Ibrox, when we sit back and don't show them who is boss, we can suffer. Having said that, their goal was not really predictable, for we seemed to be still on top. Nevertheless it gave them a boost, and one feared what would have been a travesty of a result, if they had scored again.
But champions are champions because they score when they need to. Once again French Eddy did well and James Forrest, who has had many better games for Celtic, was on hand to deliver.
Several hysterical minutes followed, a further red card would not have been out of order for Rangers, and eventually Mr Madden (who did not have the easiest of afternoons) blew for time up – and more fisticuffs.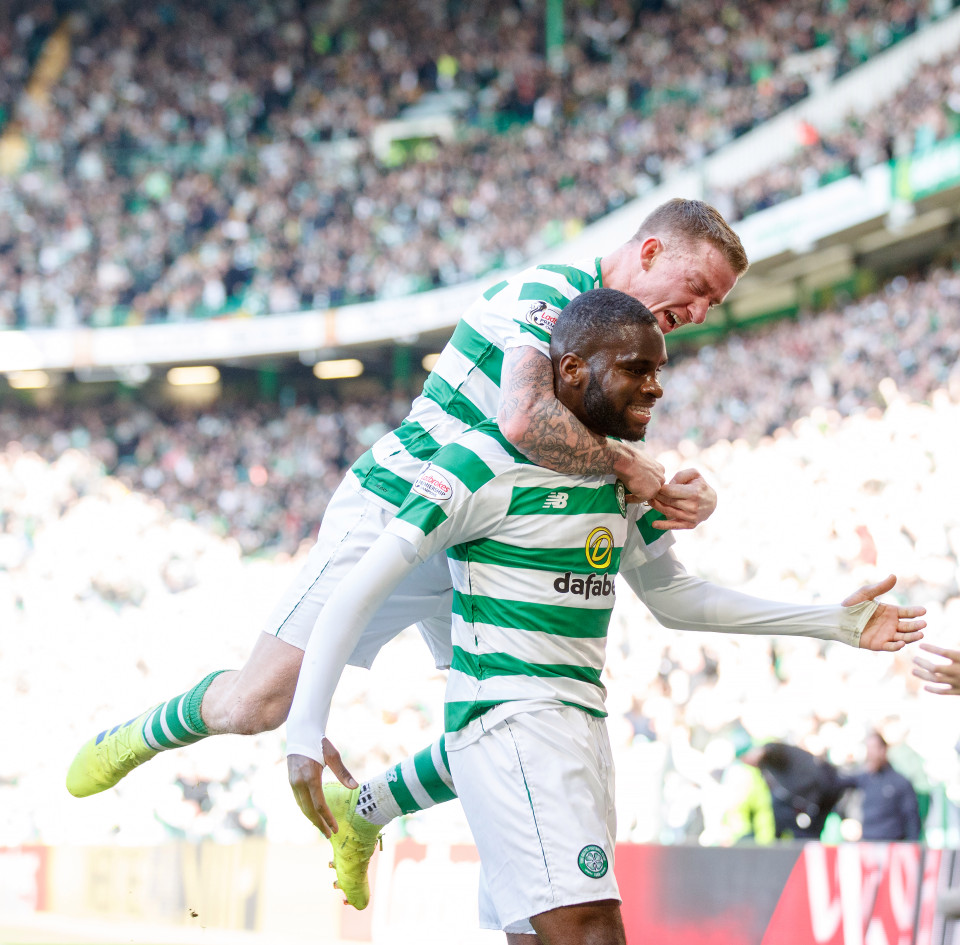 For Celtic, the good points were Scott Brown (how brilliantly he reads these situations in these games!), Odsonne Edouard (although we did not get him into action nearly often enough in the second half) and Kristofer Ajer, whose interventions were usually timely and forceful.James Forrest was a little under par and so was Callum McGregor, and Olivier Ntcham has had many better games. Dedryck Boyata was a little error-prone, and the time is fast approaching when he and Celtic have to make a serious decision about each other.
The atmosphere at the start and the end was first class but it was noticeable how quiet the stadium went in the second half when we let Rangers back in the game. That is telling Celtic something, The job is now nearly done, but we must retain concentration for 90 minutes. We really should have gone for the jugular early in the second half, and finished the job.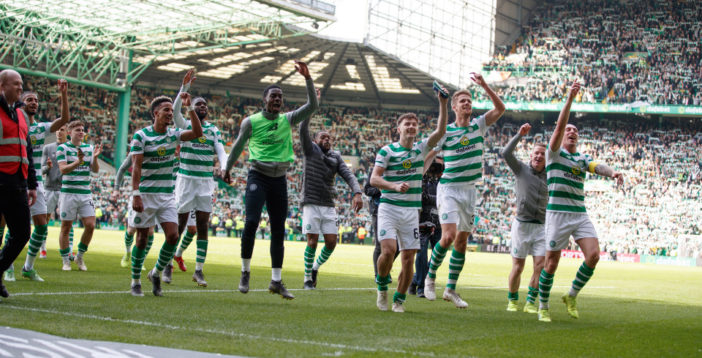 But let's not be too critical. We won, and deserved to win. Let us rejoice, and start to think about St Mirren on Wednesday night. They will be fighting for their lives, and they won yesterday. We must be ready for them.
David Potter