There has been a great deal of hyperbole, alongside similar levels of false equivalence, being used when it comes to trying to categorise theRangers run to the final of the Europa League in the run up to tonight's final in Seville.
Yesterday Ex Rangers player Kevin Thomson was the latest to suggest the current incarnation playing out of Ibrox winning the Europa League "would be the best achievement ever by any Scottish club", in a clear case of playing to the gallery.
Yet former Celt Paul Lambert, speaking to Daily Record has succinctly put the theory to bed, that even if theRangers do win tonight – and there was you thinking they'd won already – to even try and draw parallels between the achievements of the Lisbon Lions and this theRangers side is nothing short of lazy.
Yet to try and suggest a Europa League win surpasses Scottish football's greatest achievement simply falls down under even the merest level of scrutiny. This remember from a man who himself has won the Champions League with Dortmund and is quite willing to accept even his own success pales in significance when compared to the Lions.
As Lambert points out, no side winning the European Cup, or Champions League, since Celtic won in Lisbon in 1967, never mind UEFA's secondary tournament, comes close to surpassing the achievement of Celtic winning the European Cup, because Jock Stein's team did it with a home-grown collective, all drawn from within 30 miles of Celtic Park, and they themselves hadn't won the Scottish League title for 12 years before entering the European Cup in season 66-67 and eventually becoming Scottish football's immortals.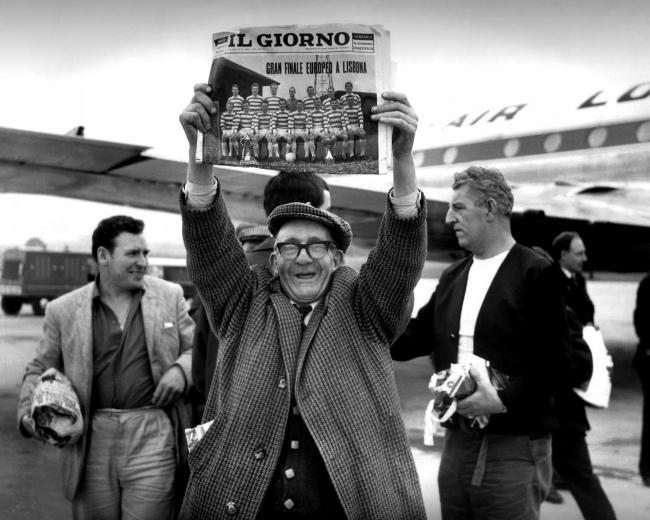 "The Lisbon Lions are on another planet. There's no way on this earth that any other team in Europe will win the big one – the European Cup or Champions League as it is now – with a team of players all from within a 30-mile radius like that Celtic side did. It will never be done again.
"The Lions are rightly on a pedestal. That will always be the greatest team that's come out of Scotland. They were the first British team to win it. They were all local guys and they were the champions of Europe. They beat the champions of five different countries including the mighty Inter Milan in the final to do it.
"Yes,(the)Rangers have been on an incredible journey over the past decade. But you have to remember that Celtic too hadn't won a title for 12 years before becoming champions in 1966 to enter the European Cup the following season.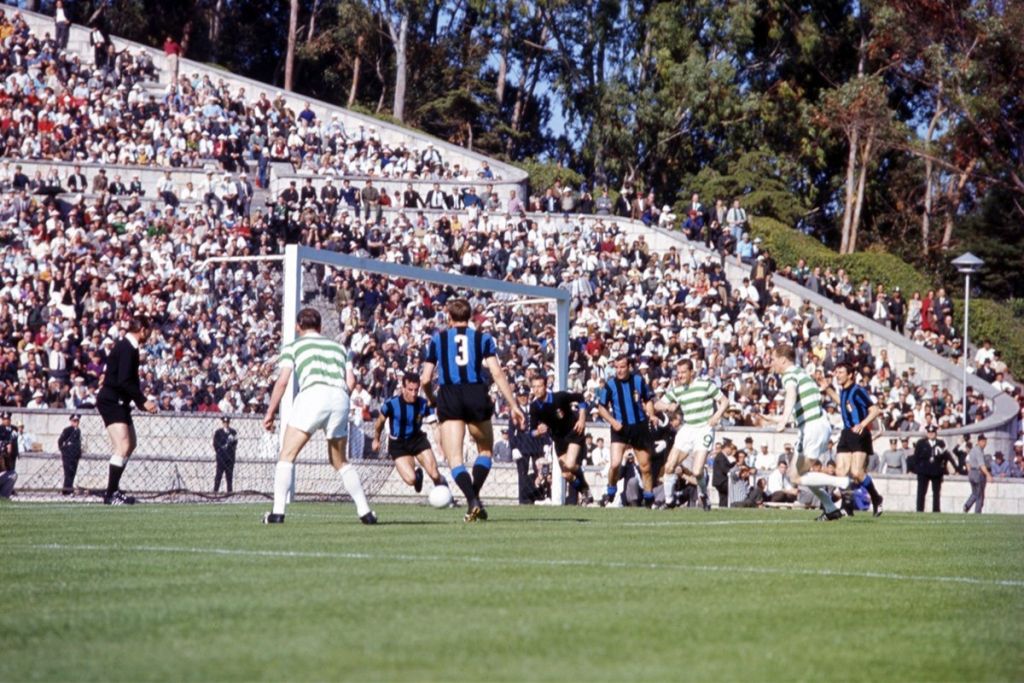 "(the)Rangers have done really well to reach this final and it will be a great occasion for them. But to compare the two achievements – even if they win – is way off the mark.
"Not just that but it discredits the Rangers team that won the Cup Winners' Cup in 1972 as well. They had great players in that era and it was an incredible achievement."
I guess this was to be expected, as those of an Ibrox persuasion use their teams run to the final to talk up the achievements of what in reality is a burgeoning football club. After all they really have made a rod for their own back for this one.
All their mainstream media pals and scare tactics to ensure the continuity myth is perpetuated, means when they talk of 'the journey' theRangers have been on, what they really want to say but can't, is 'this would be a hell of an achievement for a club only a decade in existence' and we'd all agree with that, because it really is, even if it's not to close the levels of Celtic's 1967 success, and even if they didn't win, as a standalone success of a fledgling football club it truly is remarkable.
Yet to a man, guys like Thomson, and many more besides, helped embolden the narrative that Rangers survived and their history is unbroken. Of course, it isn't, and as such not accepting this means they have to deny themselves what is an incredible achievement for a club only created in 2012. And I bet a good few are simply dying inside that they can't break ranks and admit that now.
Had they accepted that fact, there would be no need to reach for such false equivalence. Instead, they could all celebrate the greatest achievement of their decade old football club whether they won or lost.
However, in the absence of that acceptance, they simply deny themselves that opportunity. And because every action has a consequence, their decision to go for '55' or celebrate '150' years has simply undermined the greatest success of the new incarnation – and the great thing about that is they all know it.
Niall J
GET YOUR INVINCIBLE T-SHIRT NOW FREE WITH MATT CORR'S BRILLIANT BOOK
You want one of these? It's completely FREE when you purchase INVINCIBLE from Celtic Star Books website, just click on the t-shirt below to order your copy and when you do select the size you want from small, medium, large, XL or XXL and add that after your name so we'll know which size to send you…