ON SATURDAY 27 APRIL 1968, without kicking a ball, Celtic win their third Scottish League championship in a row. Rangers finally cracked and lost to a strong Aberdeen side at Ibrox, meaning that Celtic are the champions unless they lost to Dunfermline Athletic by some impossible score.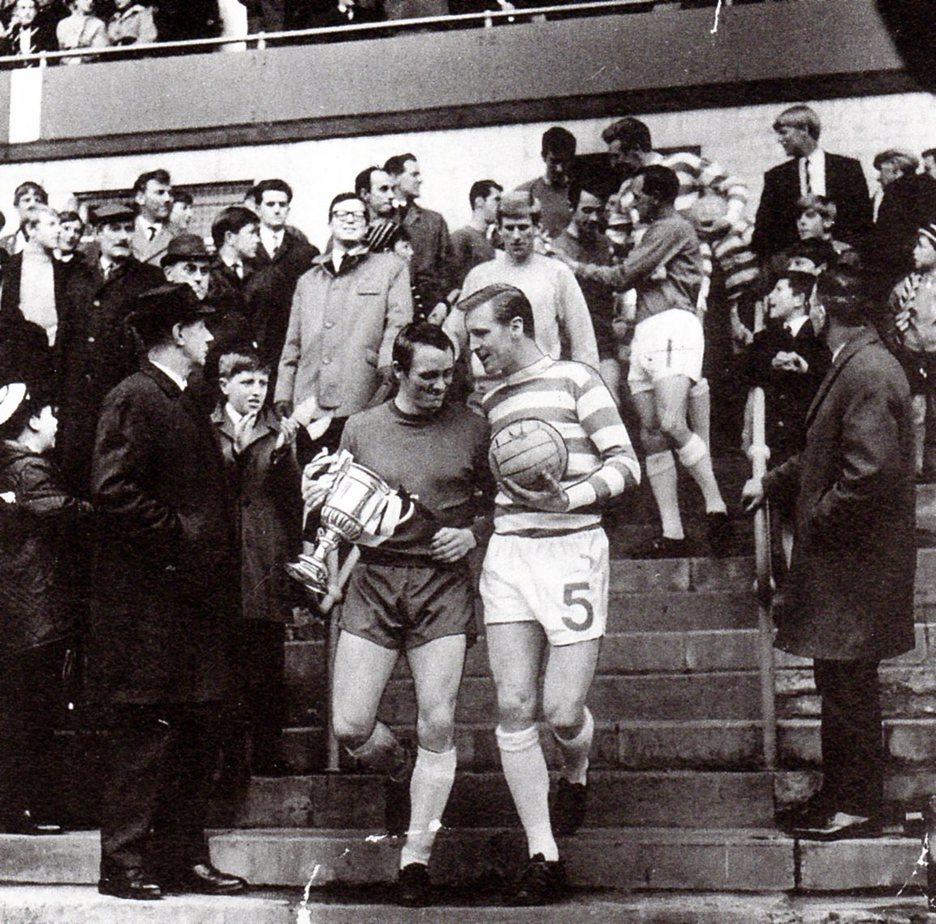 In some ways, this could be described as Celtic's best League championship of the lot because they were so far behind at New Year, but won through by playing good football and piling the psychological pressure on Rangers.
Rangers lost 2-3 at home to Aberdeen in the league on the same Saturday that Dunfermline won the Cup, beating Hearts 3-1 at Hampden.
Celtic's game v Dunfermline was postponed until the Wednesday night, but with Rangers losing, we couldn't be caught – we were so far ahead on goal average, we could afford to lose 16-0.
Nevertheless, a monster crowd packed in to East End Park to salute the Champions and also the Scottish Cup winners, including supporters on the roof (as had happened at Fir Park in '66!).
Celtic won 2-1, with both goals coming from Lennox. The Buzz Bomb had scored in each of the last 11 league games of the season!