CELTIC'S TINY TIM, otherwise known as Kieran Tierney, spoke to the media on Thursday ahead of this morning's match at Hamilton which kicks off an incredibly intense run of eleven crucial matches between now and the end of the year and includes a game at Pittodrie on Boxing Day.
Tierney of course was one of the stars in the Celtic Christmas video which was released yesterday – and featured a Celtic Biscuit Tin! It also starred The Celtic Star's very own Jim Craig and his better half, Elizabeth!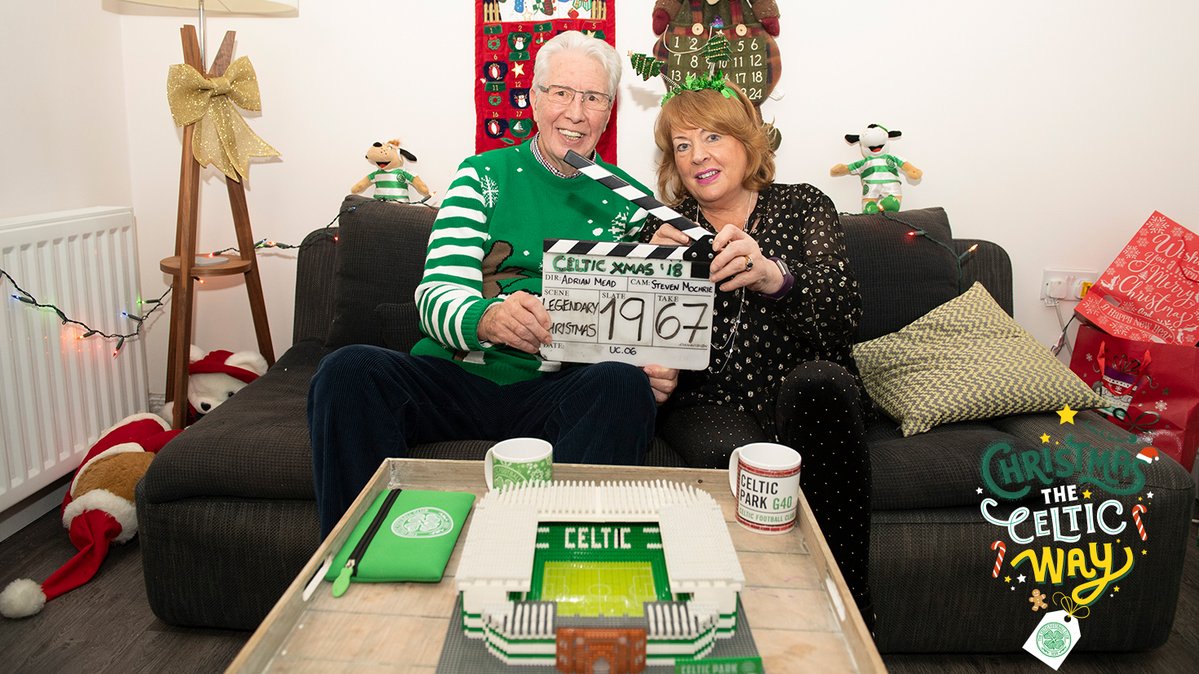 Yet despite the nod to Festive cheer The Celtic players in the video – and there's plenty to spot including skipper Scott Brown and Police officer Mikael Lustig (a nod to a Beautiful Sunday) – will not be with their own families on Christmas Day but will be in their usual pre-match hotel for games at Pittodrie and will be preparing for the game the next day.
Big Games call for Big Game Players… ????

It's Christmas…the Celtic Way! ????⭐???? pic.twitter.com/uKMoXvjxoU

— Celtic Football Club (@CelticFC) November 23, 2018
For KT though, he wouldn't have it any other way.
"What I'm doing just now, I'd never swap it for anything. We'll probably be up in Aberdeen on Christmas Day — it is what it is. I'm not complaining one little bit.
"I love everything about playing for Celtic. Whatever it entails, I'll face head-on.
"I'm not sure of the exact plan yet but it will probably be chicken and pasta for Christmas dinner with the rest of the boys.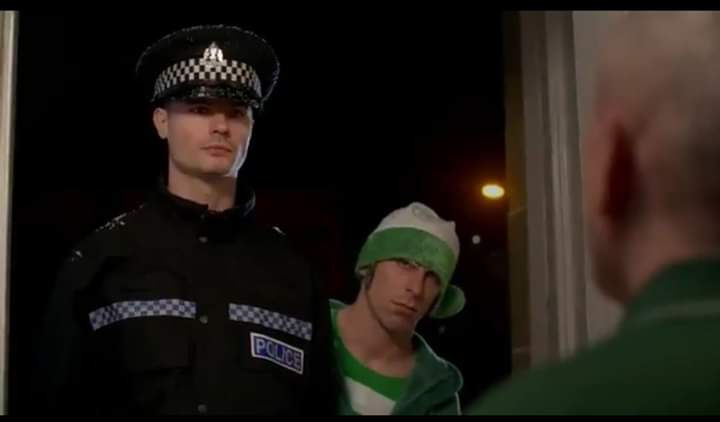 "You always like to play games and you don't really get long breaks. But I'm happy to play games, I'm used to it," he said to the media at the Lennoxtown press conference.
The games are all crucial – the league games are are vital as Celtic want to push on now they have finally got to the top of the league. It's only on goal difference from nearest challengers and long-time league leaders Hearts and the Rangers have also narrowed the points gap and improved their own goal difference immensely with that 7-1 win over Motherwell at Ibrox in their last game.
The two European matches – against Rosenborg next Thursday in Norway and then against group leaders Salzburg at Celtic Park next month are both in the must win category and of course there is the Betfred Cup Final next Sunday – the first step towards a treble Treble.
"There is no balancing it. It's just games. There are 11 coming up now which takes us through to the end of December.
"It's not as if there are any easy games, it's just one massive game after another.
"You play and then do your best to recover — that's the pressure you deal with. I'm looking forward to it. I'm not going to hold back, I'll give 100 percent every day because you can't afford to draw games or slip up.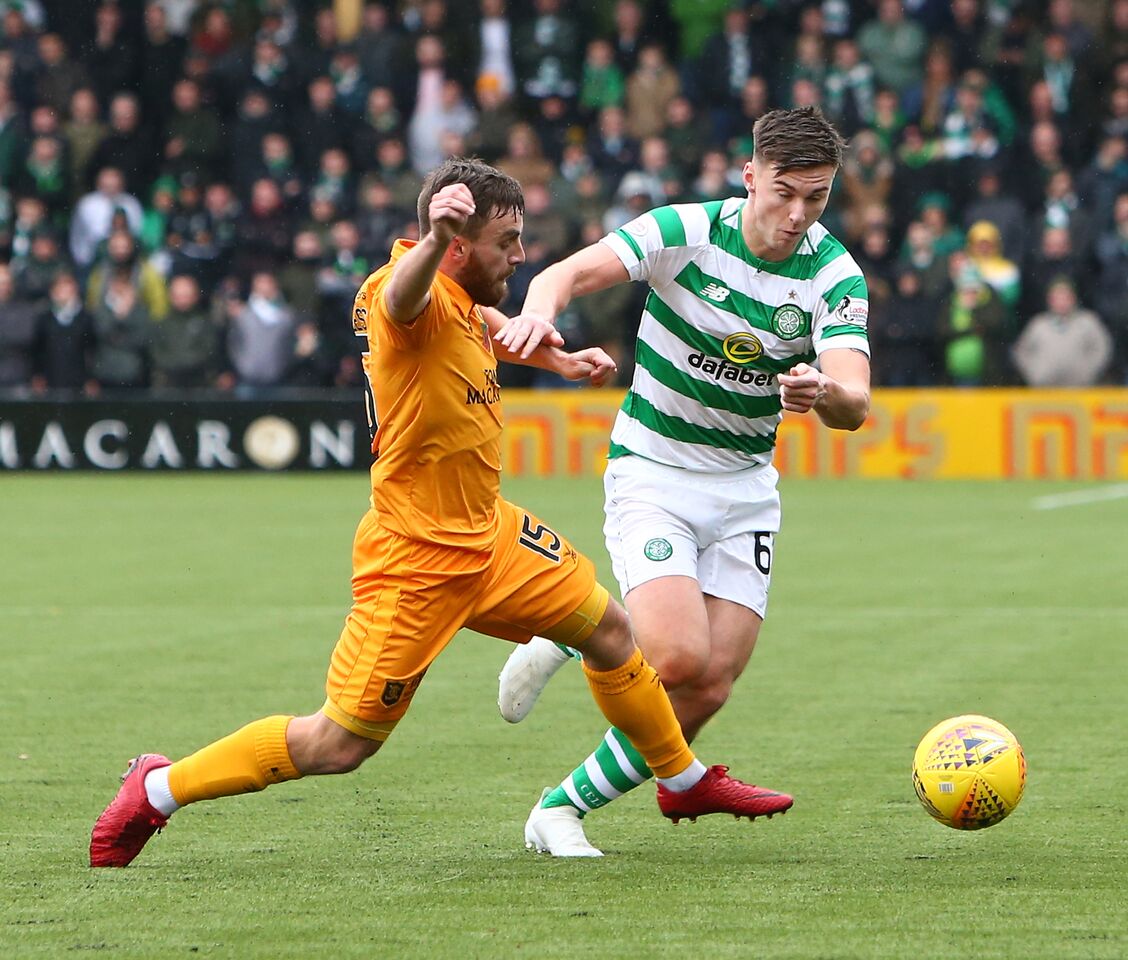 "It has to be constant. That's another added pressure. We have a great squad, people coming back from injury. We have more options which is good."
The left back was also asked about the brewing controversy surrounding the ticket allocation for Ibrox on 29 December. Brendan Rodgers has a 100% win record at Ibrox and this Rangers club have lost every single time they have played Celtic at the ground that was included in the bundle of assets that founding father Charles Green bought.
Talking of Green, despite the usual high standard of the latest Celtic Christmas video, it still falls well short of the master of the genre and that is of course the tea-total Yorkshire man with the big hands and the huge Chateau in Normandy…
Tierney wasn't really interested in getting drawn into the ticket row, which is going to explode next week with the Rangers AGM and Dave King under pressure from the fans leaders to hit back at Peter Lawwell.
"That's between the clubs, I can't say too much. It's up to them, it's been cut down.
"I've not played in front of just 800 fans at Ibrox before, so it will be different."
KT might have to play that game with no Celtic supporters there, and if that happens then it is unlikely that they will be given any tickets for the next game at Celtic Park.
And that might be the best solution for Celtic in the long run.