Jock Stein apparently said soon after he took over at Celtic Park in March 1965 that he wanted to rid himself of Jimmy Johnstone, John Hughes and Charlie Gallagher. Whether he actually said this or not has never been proved, and it may just be a "story". He certainly never said it in public, and subsequent events would indicate that if he did want to get rid of those three, he certainly did not do so immediately. Indeed Charlie Gallagher was still there five years later, John Hughes a year after that and Jimmy Johnstone lasted until 1975! Nevertheless, any change of Manager can be a threatening experience for a player, especially when they had met before as, of course, had been the case in the late 1950s when Charlie was a young player at Celtic Park and Jock Stein was the Youth Coach. They remembered each other, and not necessarily with any great affection.
In the case of Jimmy Johnstone, Stein's reputed statement does not square with the story of how when he was still Manager of Hibs, and met Jimmy in the toilet after a reserve game in which Jimmy had been playing. Stein said to Jimmy "What are you doing here? You're far too good a player to be playing in the reserves". Clearly he saw some potential there. John Hughes and Jock Stein certainly did not get on (although this may have been more true of the later years rather than the earlier ones) and Yogi has not been slow to share his feelings with the world about Stein, and Gallagher has similar reservations about him, while at the same time admiring his managerial ability and tactical nous, and also agreeing that without Stein, things like the European Cup and the nine League Championships in a row would have remained fantasies.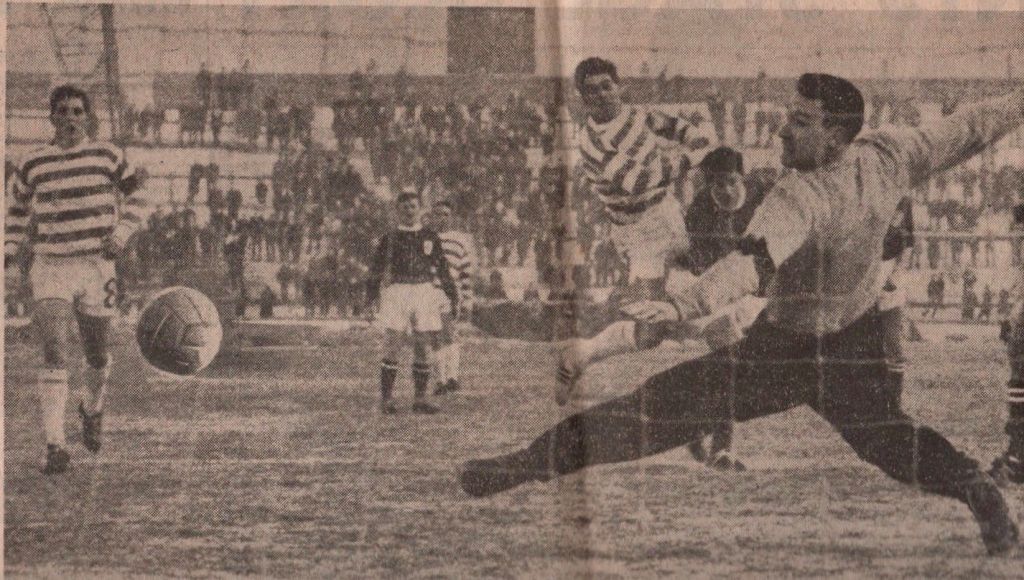 The news of Stein's appointment was released on Sunday 31 January 1965, but rumours had been going round for some time. As if sensing something was happening, Celtic, without Gallagher but with John Hughes playing in sand-shoes and scoring 5 goals, beat Aberdeen 8-0 on Saturday 30 January (the day of the funeral of Sir Winston Churchill in London) and the Sunday papers were full of good news of the great victory over the Dons but also hints of big changes at Parkhead. Rodger Baillie of The Sunday Mirror went so far as to say "An old Celtic favourite is involved". We were able from that to put 2 and 2 together and come up with Jock Stein, before the official announcement was made that very Sunday.
Hibs would not let Stein go until 8 March, insisting that he serve his notice. All this time, Gallagher was out of the team while the team with a left wing pairing of Lennox and Auld made a partial recovery in February from all the disasters suffered in January and before the New Year. Crucially Celtic stayed in the Scottish Cup, beating St Mirren 3-0, Queen's Park 1-0 and Kilmarnock 3-2. The Kilmarnock game on 6 March was Jimmy McGrory's last game in charge and also the last game that Celtic would ever play in their change strip of white with green sleeves.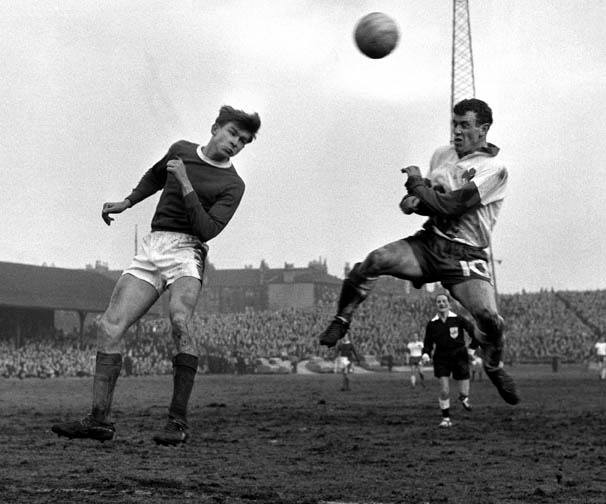 It was also a fine game of football and put Celtic into the semi-final of the Scottish Cup. But all this time, Gallagher was in the reserves and he must have wondered just what the future had in store for him once thenew Manager arrived.
The decision to appoint Stein was nothing short of revolutionary. It was an admission, at long last, that Celtic had been on the wrong track, and that someone with a footballing brain was necessary. He also of course knew the club inside, having been there as a player and as a coach in the fairly recent past. Some newspapers decided to mention his religion. Possibly a few on the lunatic fringe of the support may have thought that it was significant, but the bulk of the huge, dormant, latent and increasingly desperate support scoffed at that being in any way important. One wonders however whether it was ever an issue at Board level.
But the main revolutionary aspect of all this was that Jock, and only Jock, would have total say about team matters – selection, tactics, team formation – and everything else. The days of the haphazard, chaotic, whimsical selection an hour before kick-off had gone. There would now be a definite selection policy – things has been so weird before that the word "policy" could not have been used. Jock would occasionally, out of deference to the wishes of his Chairman, drop a player for disciplinary reasons, perhaps, but that happened very seldom, and in the important decisions, for example, the one involving Bobby Murdoch, Jock would make the call.
In a sense, it was a return to the situation when Willie Maley was in charge. Maley was the Manager, an employee of the Board, who, theoretically, picked the team every week. In fact, such was Maley's footballing brain, that he was given virtually carte blanche to do what he wanted, enjoying a good relationship with the Board and being very tactful in his decisions. This system had made Celtic pre-eminent in the great days before World War 1, and this was now a parallel situation of a brilliant tactical Manager, a supportive Board and a good relationship existing between them. In both cases, the "good relationship" would have its wobbles towards the end, but in both cases, Celtic would become the best team in the world.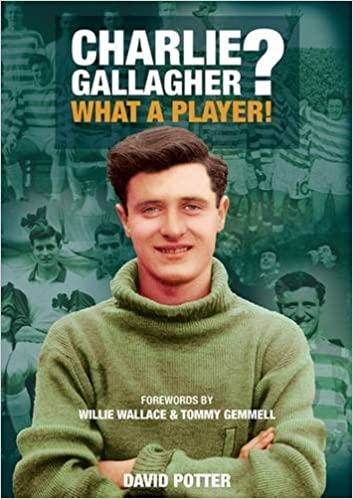 Jimmy McGrory would stay in genteel retirement, almost, as a Public Relations Officer. Much respected and much loved, he was the ideal man to meet opposing teams, to deal with fans wanting to see the ground and to be around as the benign and totally acceptable face of Celtic. Stein insisted that the players called McGrory "Boss", while everyone else, even Rangers fans, talked about Mr McGrory. He did not have an enemy in the world, and it was often hard to imagine that this soft-spoken, charming, gentle and modest man had once scored 550 goals!
These changes at the top made Gallagher wonder, particularly as he was now out of the team. He had never been a great favourite of Stein in the past, although he felt flattered in the 1961 Scottish Cup final when Stein told Willie Cunningham to man-mark him out of the game, something that was a total success as far as Dunfermline were concerned. He must have wondered, not for the first time in his life, what the future would be under this tough, abrasive but footballing genius of an ex-miner from the wilds of Lanarkshire.
Every new Manager worth his salt will make a few changes in any case, for he will want his own men. All that Charlie could hope for was a chance to prove himself. He got it and he took it, but it was in strange circumstances. The Scottish League was now insignificant as far as Celtic were concerned, and in the month of March under Stein, Celtic played four games – a win, a draw and 2 shocking defeats, one a particularly bad one to Stein's old team Hibs on the Monday before the Scottish Cup semi-final on 27 March.
But in February before the arrival of Stein in that curious interregnum where no-one really knew that was going on, Gallagher continued to play for the Reserves, and was now beginning to impress. He was not to blame for the defeat by Rangers on 6 February, and then after that the Reserves began to turn it on beating St Mirren, Third Lanark and Kilmarnock, the game at Rugby Park in particular being a particularly good one for Charlie as he orchestrated the youngsters in the attack and scored twice on a 5-1 won on 27 February. The omniscient Stein, although still Manager of Hibs would pay attention and notice all this. In any case Sean Fallon, his lieutenant, would have kept him informed.
The Scottish Cup represented Celtic's only realistic chance of an honour this season. Stein's last game in charge at Easter Road on 6 March had seen Hibs defeat Rangers in the quarter final on the same day that Celtic beat Kilmarnock. This was, of course, a great boost to Celtic. The semi-final draw paired Stein's two old teams, Hibs and Dunfermline, together while giving Celtic the opportunity to play a Motherwell side who, while not being the best side in the Scottish League, were no pushovers either.
Without Gallagher, there had been a shocker of a game against St Johnstone at Parkhead and the game against Hibs at Parkhead on the Monday night before the semi-final had been a particularly poor performance. Hibs, playing some sparkling football and still clearly Stein's side, had won 4-2 and the Celtic forward line of Chalmers, Murdoch, Hughes, Maxwell and Lennox had made no impact whatsoever. Nevertheless, it was still a shock on the Friday before the semi-final to discover that Charlie Gallagher was being recalled to the inside right position for his first game since the defeat to Hearts on 16 January.
The reasons were complex. In the first place the defeat by Hibs highlighted the fact that the earnest Hugh Maxwell, signed from Falkirk the previous November, was little more than an honest journeyman who was a little short of Celtic class. But the main reason for Gallagher's elevation was a side effect of Stein's best ever decision, namely the pulling back of Bobby Murdoch from inside right to right half. It was this decision that did more than any other to win the European Cup in two years time. Bobby, hitherto a good enough but not outstanding inside forward became a world class right half virtually overnight.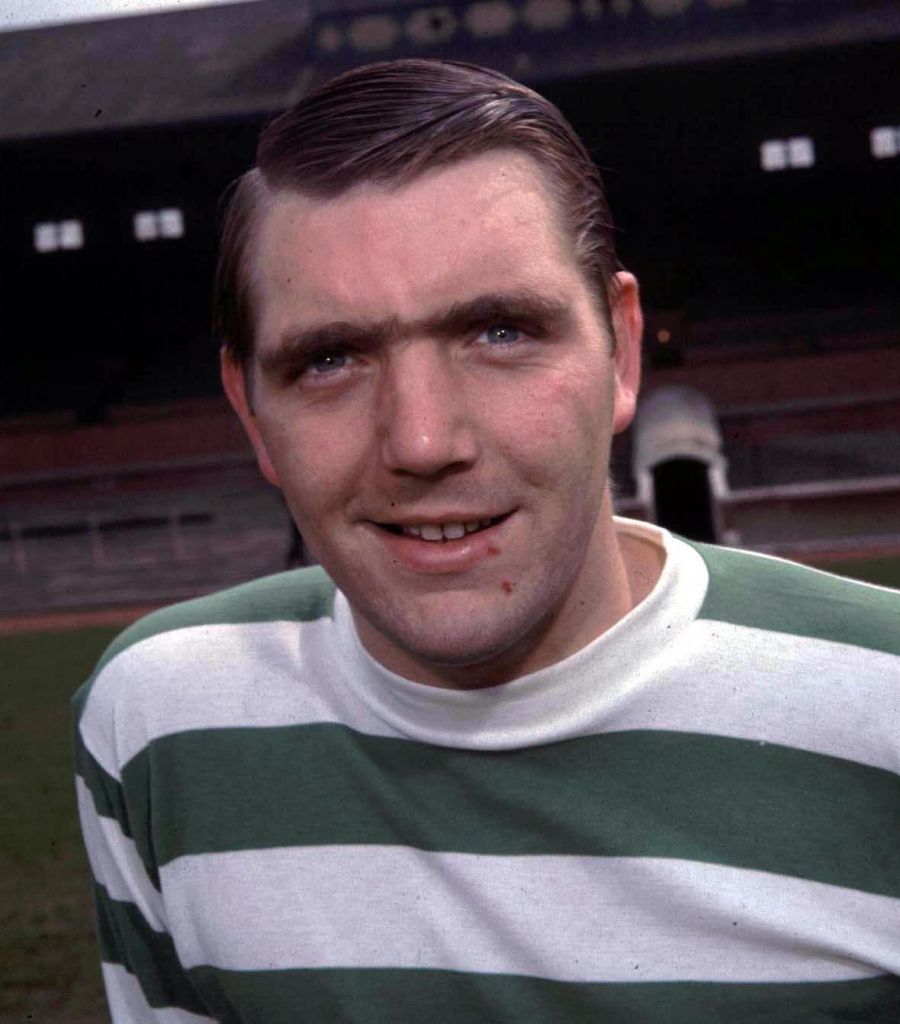 The idea, much touted long before Stein's arrival by perceptive supporters, notably a very primitive but prescient fanzine called The Shamrock, had been tried the Saturday before at Dens Park in an entertaining 3-3 draw.
It was a partial success. Murdoch had indeed played well, relishing his role as a play maker and a ball winner with the ball in front of him rather than further forward where he had to wait for the ball to be passed to him. The gap at inside right, however, on that occasion had been filled by Stevie Chalmers, but Stevie had failed to impress against Dundee in that role. Charlie had been doing well in the reserves, but nevertheless he must have been surprised and even perhaps overwhelmed to be recalled for the Scottish Cup semi-final against Motherwell at Hampden Park, a stadium which would inevitably recall for him the horrors of the 1961 Scottish Cup final, in which he lost to Jock Stein's Dunfermline. He was now to play his first game for Jock Stein in a crucial match in that very stadium!
Peter Hendry in The Evening Times broke the news on the Friday evening saying that the return of Gallagher "is a surprise, but one which many Celtic fans will welcome". He then goes on to add that "Gallagher, on his day, is one of the best of the younger school of skilful inside forwards, and it may be that this new look Celtic forward line will open the door to a Scottish Cup final appearance on 24 April."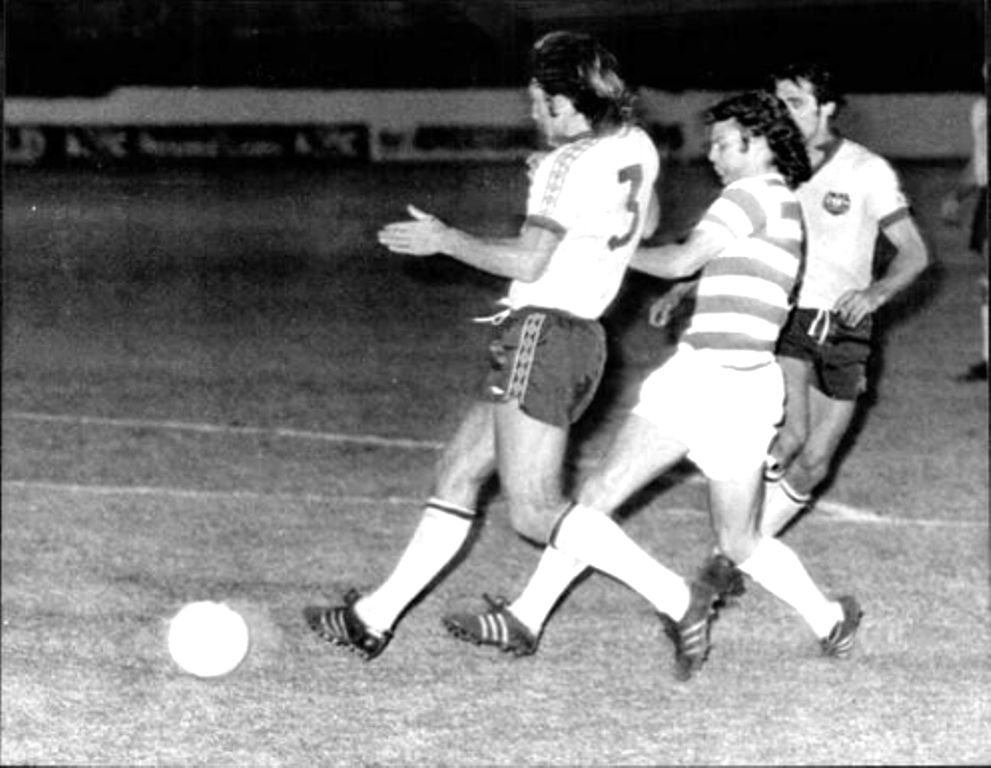 This was confident stuff but many supporters believed that Stein was still at the experimental stage, and the question was reasonably asked if a Cup semi-final was the appropriate time for an experiment involving a man
who had not played first team football for over two months and who was beginning to reasonably suspect that his days at Celtic might be numbered.
To a certain extent, the answer was yes, it was experimental. Stein, after all, was naturally thinking of longer term than the 1965 Scottish Cup. But supporters who had not seen green and white ribbons on a trophy for a long time were desperate for the team to lift that Scottish Cup. Would Gallagher rise to the occasion? Many supporters were happy to see him back; others wondered.
Stein himself may have wondered if he was doing the right thing. In fact there is no indication that he viewed this as a permanent move. He cannot have had much to go on other than hearsay, second hand evidence of a few reserve matches, the opinion, admittedly a respected one, of Sean Fallon and of Charlie's attitude in training which was, of course, first class. As for a Scottish Cup semi-final, Stein could only hope that he had made the right decision. There were certainly enough who told him he had made the wrong one.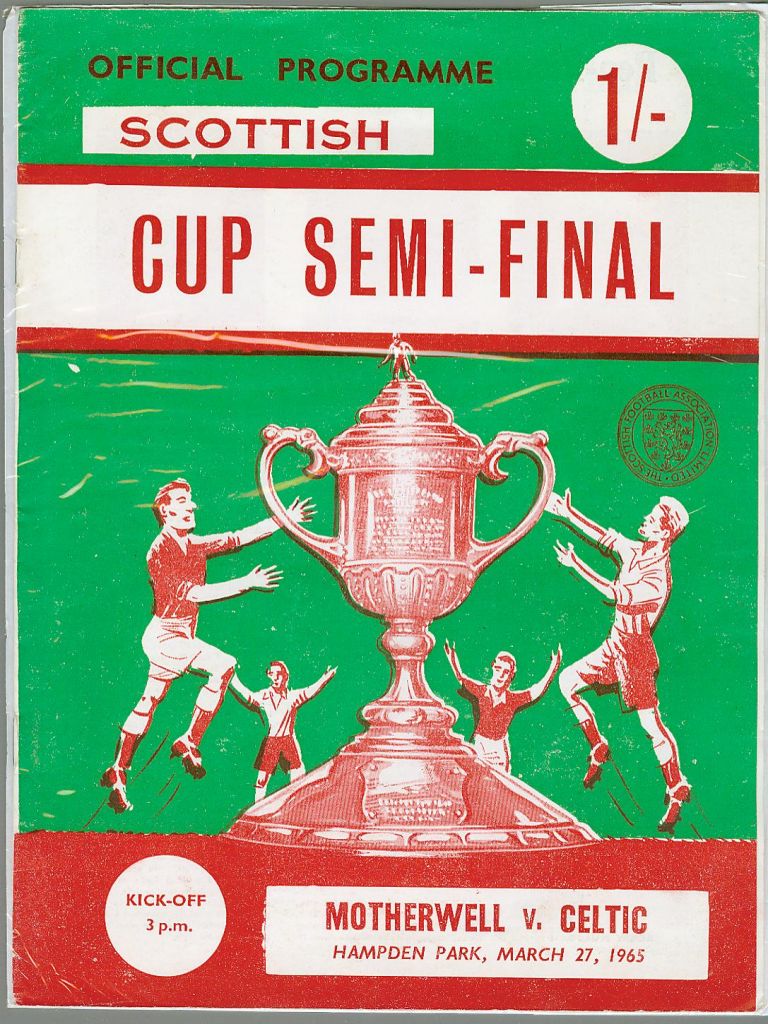 Be that as it may, the team was Fallon, Young and Gemmell; Murdoch, McNeill and Clark; Johnstone, Gallagher, Hughes, Lennox and Auld. A crowd of a little over 50,000 were there on a blustery unpleasant day to see a vital game in Celtic's history. If what Stein had reportedly said about wanting to rid himself of these three players, Johnstone, Gallagher and Hughes was true, it was more than a little ironic that all three of them were in, filling the number 7, 8 and 9 spots!
Not for the first time, the wind at Hampden spoilt the game as a spectacle, but no-one could have said that Celtic played well. Gallagher was one of the better players, however, but the best man on the field was Bertie Auld.
The real culprits were the normally reliable Billy McNeill and John Fallon who twice failed to stop Joe McBride (who would join Celtic a couple of months later) put Motherwell ahead. But the good thing about it from a Celtic point of view was that the team did show some character, twice coming back when the team were behind.
One man revelled in all this and it was Bertie Auld. There may have been some Stein influence in the return of Auld before Stein was officially appointed, and it was clear that the relationship between the two of them was to be a very productive one from the night of Jock's first game when Auld scored five goals against Airdrie! Now here at Hampden the longer the game went on, the more it began to look as if Celtic were mastering the elements better than Motherwell.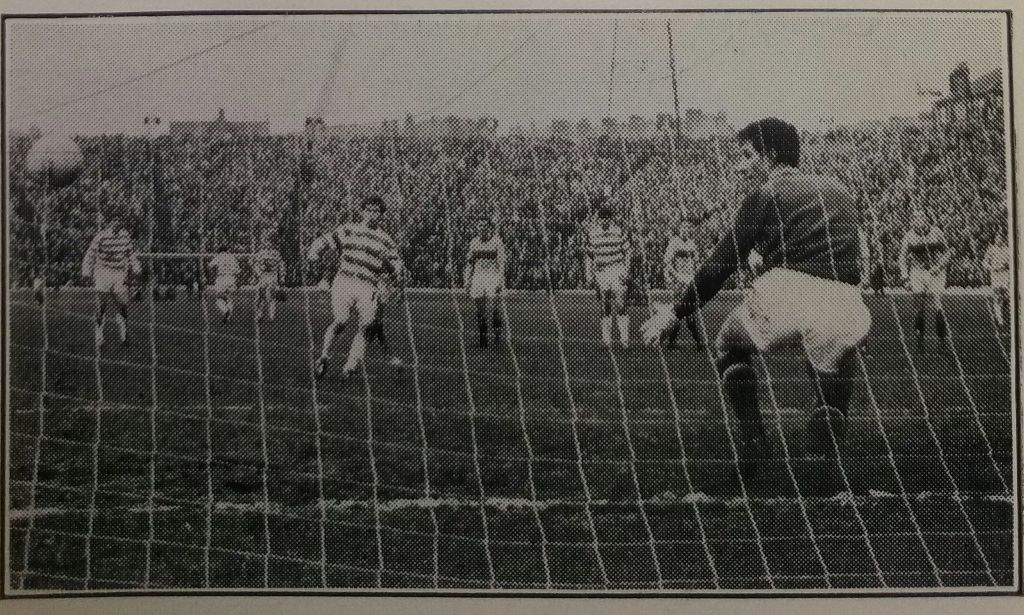 In Celtic's last desperate push for victory, Bertie Auld, who had equalised with a penalty kick to make it 2-2, seemed to have scored a winner just at the very end of the game, but the goal was chalked off for a marginal offside decision given by referee Mr Webster who hailed from the tiny village of Throsk in Stirlingshire, although he had now moved to Falkirk.
So 2-2 it was, and Celtic's fight back and sheer hard luck in the tricky conditions did not prevent them from being widely and vitriolically criticised for a sub-standard performance. They were considered lucky to get a chance of a replay in some quarters, but Stein decided to retain Gallagher.
Gallagher, for his part, felt that he had done well enough and deserved another chance. Stein made one change however and that was on the right wing where Jimmy Johnstone had failed to impress and was replaced by Steve Chalmers whose speed might serve Celtic better than Jimmy's trickery.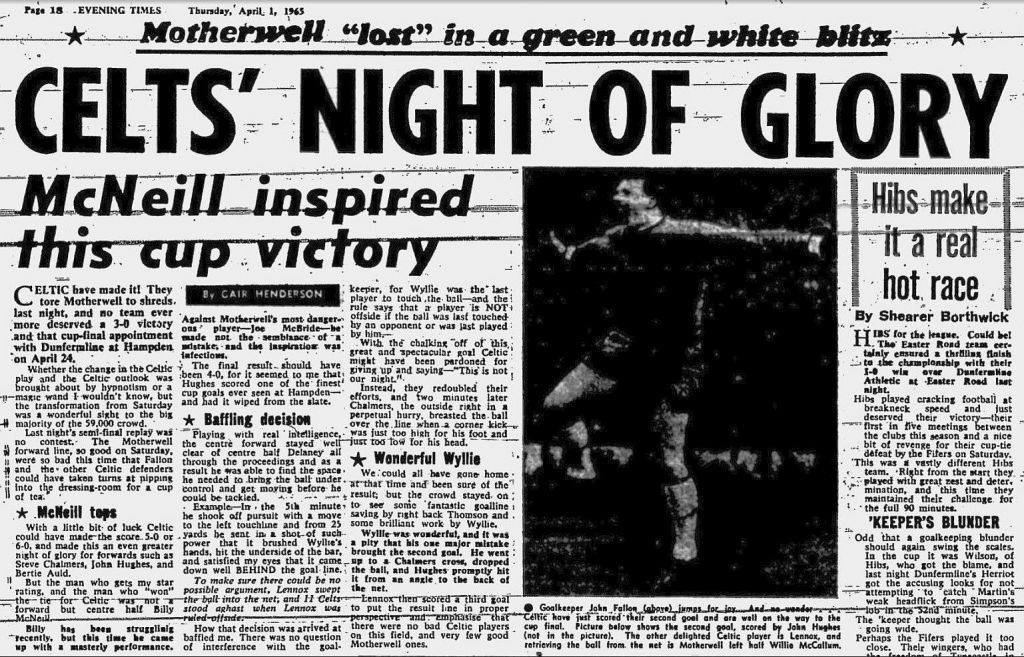 This indeed was the key difference, for Wednesday night was as good as Saturday was bad. Gallagher teamed up with Chalmers on the right wing a great deal better than he had done with Johnstone on Saturday, and Celtic won 3-0 with goals from Chalmers, Hughes and Lennox. Gallagher was unspectacular but efficient, winning balls in midfield, distributing to all the other forwards and on one or two occasions having a shot himself.
Celtic were 1-0 up at half-time and totally dominated in the second half, and left the field to the cheers of their supporters who, most unusually, had increased in number from Saturday's 52,000 to 58,000! It was a satisfactory night for Gallagher who now began to entertain hopes of his first Scottish Cup winner's medal. The opponents, in a situation replete with irony, were to be Dunfermline Athletic who had beaten Hibs in the other semi-final. They were the opponents in 1961, and their Manager had then been Jock Stein.
In retrospect one can see clearly that the semi-final replay was Gallagher's career changing moment. It did not necessarily look that way at the time, but the way that Celtic played on that Wednesday night made quite a few
journalists and certainly all the supporters purr with pleasure. Murdoch in midfield was superb, a hint at great things to come, and that fact the Gallagher was also playing well in the inside right position made Jock Stein think that he had now possibly hit on the best combination to bring back the much coveted and desired Scottish Cup.
David Potter
To be continued on Sunday…