Ironically, after all his fine exploits in spring 1968, Gallagher played only one more competitive game for Celtic in Scotland. Gallagher had played well in the games of the American tour, but when the serious business came round in August, Stein introduced George Connelly at the expense of Charlie Gallagher.
We do not know at what stage or for what precise reason Stein decided that Gallagher, still regarded as the hero of last year by many supporters and pundits, should give way. For the high prestige friendly against Leeds United, Gallagher was named as one of the substitutes, but the very fact that Celtic lost that game 1-2 made one feel that Gallagher might yet be preferred for the first real game of the season against Rangers at Ibrox.
But it was Connelly that got the nod. To an extent, we cannot blame Stein because the claims of the immensely
talented young George could not really be ignored, but most supporters felt that this was hard on Charlie. Most supporters had been waiting for Connelly to break through. He had first come to their attention in January
1966 at half-time in the Dinamo Kiev game when he had entertained the crowd with a demonstration of keepy-uppy and ball control.
It had been thrilling stuff and consistent good reports filtered through about his performances in the reserves, and it was certainly in character with Stein to keep introducing youngsters. Any objections were easily squashed with the undeniable fact that the team were off once again to a great start.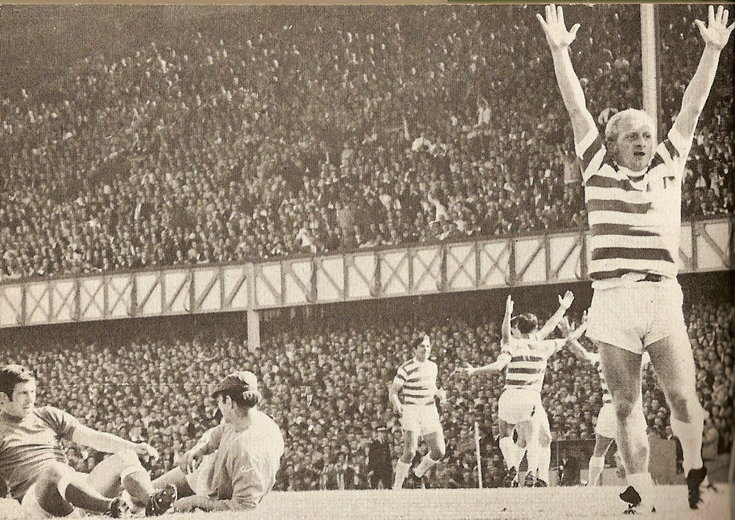 Every single game of the League Cup section was won, and won well, with Willie Wallace in a particular in great goal scoring form. Partick Thistle and Morton were swept aside, but the games that really mattered were the ones against Rangers. Celtic opened the season on a lovely sunny day at Ibrox with a 2-0 win and two weeks later beat them again 1-0 at Parkhead.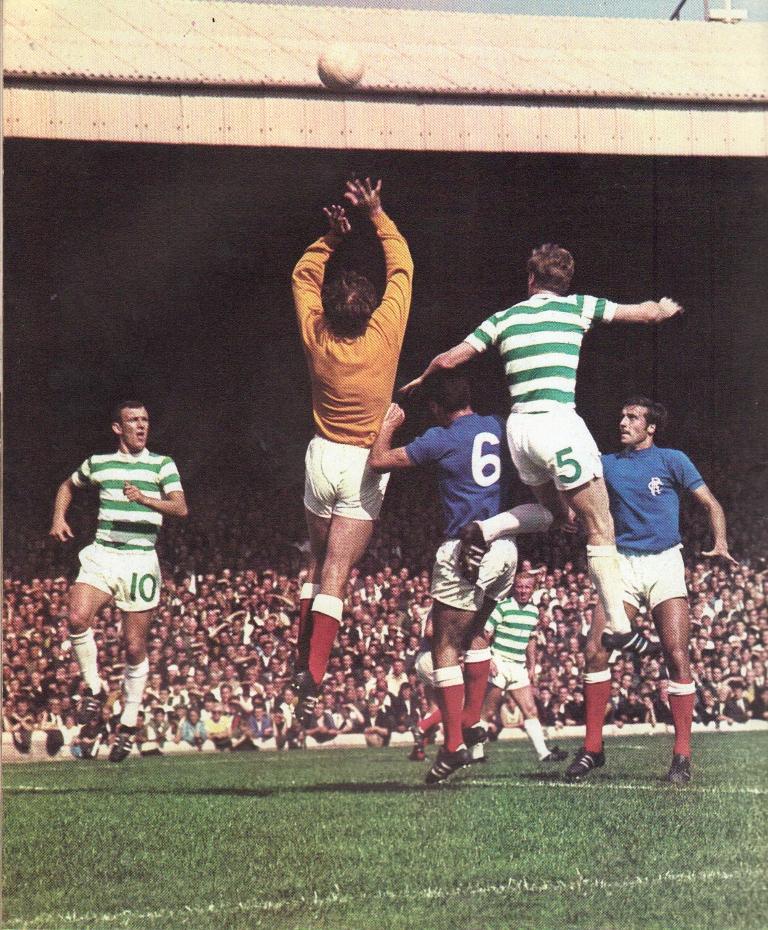 Charlie had opened the season at Celtic Park, playing in the Reserve League Cup against Rangers. The team contained quite a few experienced men – Chalmers, Craig and McBride for example as well as Gallagher – but there were also talented youngsters like David Hay, Jimmy Quinn and Lou Macari as well. Celtic won 2-1, but in the next Old Firm reserve game, Gallagher was missing. It may have been a coincidence, but Celtic lost 2-5.
It was a valuable role for Charlie, even though he would have been a great deal happier playing in the first team and indeed, many supporters, recalling his great days of early in the season, thought that he should have been there. Youngsters, however talented, need mentoring and supporting, and Charlie was ideally cut out for just that job. He was sympathetic, kind and understanding, for he recalled his own apprenticeship of ten years ago, and how men like Willie Fernie helped him along. In addition, he was a model professional showing a perfect example to the youngsters in his habits of training hard, abstinence from anything that might do him harm, and that sheer fact that he was Celtic through and through.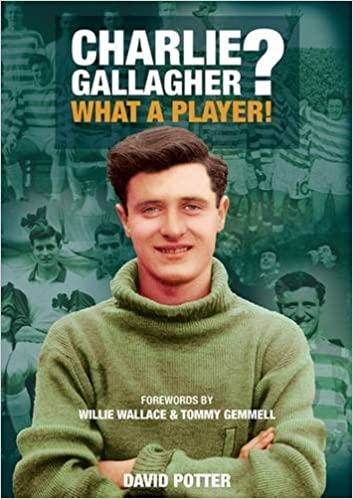 But in August 1968 something happened on the world stage which at one point threatened major repercussions, and it was something that Celtic, enjoying their new major role in European football, involved themselves in. The Soviet Union, with its Warsaw Pact allies, on the night of August 20/21 invaded Czechoslovakia.
This was because they feared that the "liberalising" tendencies of Alexander Dubcek, who had already done things like allow the freedom of the Press, might encourage Czechoslovakia to defect from the Warsaw Pact and join the West. So, they sent in the troops.
This high-handed action, by no means dissimilar to what Hitler had done to the same country thirty years before and very like what the Soviets had done to Hungary in 1956, was of course roundly condemned by the West, but short of provoking nuclear war with a counter invasion, what could they do?
In any case, the USA were hardly, themselves, squeaky clean as they were raping Vietnam at the time. But Celtic now intervened.
Celtic had been drawn in the European Cup to play Ferencvaros of Hungary. Mr Kelly felt that it was unfair that in the prevailing circumstances Celtic should be asked to play a game in Hungary whose troops were now invading another country. He approached the European authorities and asked for a re-draw of the European Cup. He canvassed hard for support, and won his point. The draw was scrapped, re-done and Celtic now found themselves playing St Etienne of France instead of Ferencvaros.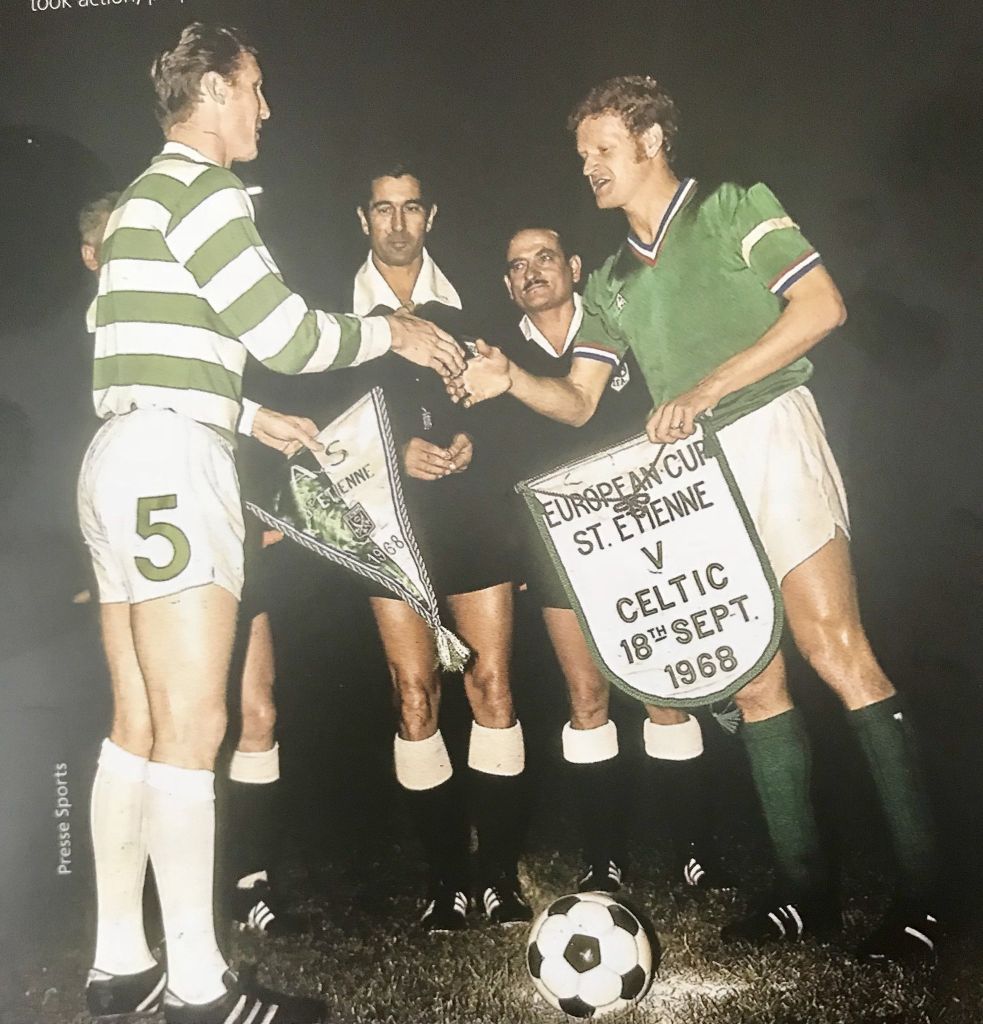 There were those who questioned Mr Kelly's motives. Cynics felt that when he won his Knighthood on New Year's Day, it was for this very political stand, but he certainly won his point and it was an indication of just how far Celtic had come in the past few years. In 1952, Celtic and Kelly had won their point over flying of the Irish tricolour at Celtic Park; now they were able to make their effect on world politics!
The one first team game that Charlie Gallagher played that season was in a game that didn't matter. It was a Scottish League Cup quarter final second leg against Hamilton Accies at Douglas Park on 25 September, and Celtic had already won the first leg 10-0! Celtic, fielding virtually a reserve side, won 4-2 in pelting rain, and the only real factor of historical relevance in the game was that Charlie was substituted in the second half and replaced by a young man called Kenny Dalglish, another example of Stein's willingness to bring on youngsters if and when they were good enough.
Soon after that, Charlie began to have problems with his cartilage and ligaments, and an operation was necessary at Bon Secours hospital in November 1968. Jock Stein was notoriously bad at visiting injured players in hospital, particularly those who were now deemed to be on the fringes. Other players and backroom staff visited regularly and there were loads of well wishers among the support, but only once, and then under pressure from people like Sean Fallon, did Stein come to see him. His words were less than totally encouraging "I've signed Tommy Callaghan to replace you!"
He had indeed done just that. Stein had bought Callaghan from Dunfermline. Having managed Callaghan from his time as Dunfermline boss, Jock knew he was good. It would not be entirely true however to state that Callaghan was a direct replacement. He was merely an addition to the very rich pool of Celtic talent available to Stein. In effect, Tommy was mainly used as a substitute, at least for the rest of the season.
What this incident proves however is that the relationship between Stein and his players was not always all that it could have been. No-one would ever dare to doubt the tactical nous and sheer managerial ability of Jock Stein. His record speaks loudly for itself. There are some players who will not have a bad word said about him – Billy McNeill for example – but others, mainly those on the fringes carry a legacy of bitterness.
John Hughes, for example, could not bring himself to go to Stein's funeral after several humiliations at his hand. John Fallon has recently told his story of Jock Stein, and it is one from which Stein does not emerge with credit.
Fallon was also treated very poorly by Stein when he was injured and in hospital with one churlish visit during which he said to Fallon that he should get a hair-cut!
These stories sit ill with the fans who worshipped Jock Stein, but it is clear than his tremendous record as a trophy winner must be balanced against his lack of sympathetic man-management skills. Stein was born in 1922 into a tough Lanarkshire mining background. It is often fashionable to describe in romantic terms these coal mining villages where everyone looks out for each other. There is a certain truth in that, but there is also the other side of it. One has to be tough and competitive to survive, and sometimes sheer nastiness can be looked upon as a virtue.