LEIGH GRIFFITHS has annoyed Charlie Nicholas with his goal celebration at Firhill on Saturday evening. All the Celtic did was do what the rest of us do when we hear the Arsenal supporter speak on the television – put our fingers to our ears.
Nicholas has already criticised Odsonne Edoaurd for his low-key goal celebrations this season and now he's turned his ire to Griffiths. He had spells at Celtic on two separate occasion and was a fine footballer the first time around. Maybe when he sees a Celtic striker scoring, he's reminded of that early career glory that seemed to leave him after his move to Arsenal?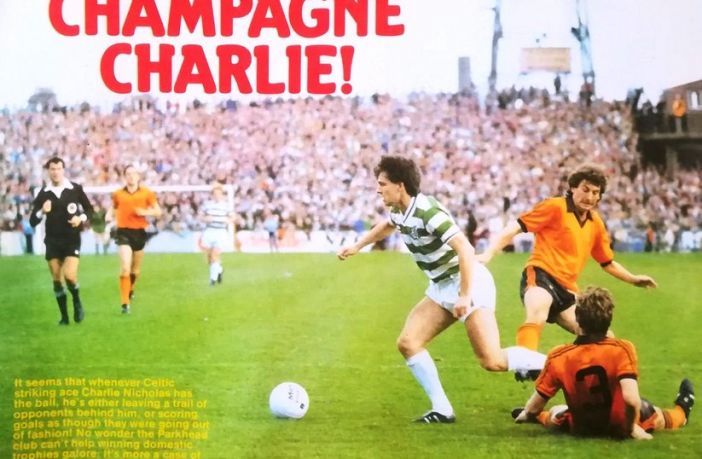 "Leigh Griffiths made a pig's ear of things with his weekend goal celebration," Nicholas wrote in his column in Daily Express/ Daily Star. "He said it was a message to the ex-pros and pundits who have claimed he is finished.
"It really worried and saddened me. He is trying to pick fights with people who don't matter. It is not a battle he needs to take on. If he does then he will be making a big mistake.
"Just celebrate with the Celtic fans and enjoy the moment. The only thing that matters is him, his team-mates, manager and the fans.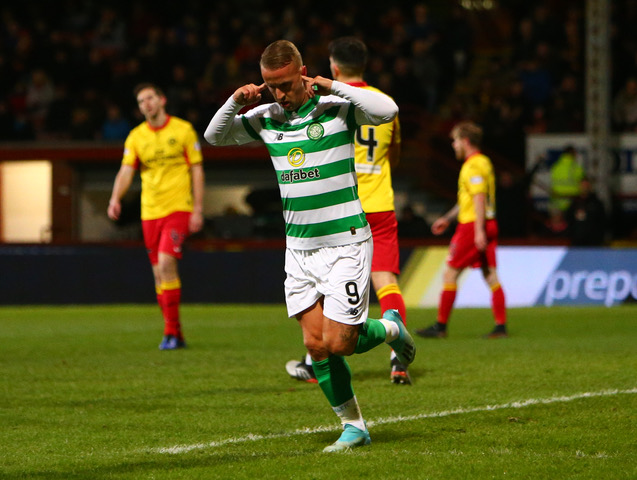 "He has had problems off the field and he needs to focus on the positives and forget about trying to take on the world.
"You used to see Leigh milk the moment when he scored a goal. You saw the joy all over his face and for me his reaction against Thistle was wrong."
Rather than having another pop at a Celtic striker for his goalscoring celebrations, Nicholas would have been better off writing about the issues that really matter to Celtic Supporters.
It's remarkable that it takes an Englishman in Chris Sutton and a Welshman in John Hartson to stand up for Celtic most of the time.
An honourable exception among the former Scottish ex-Celts is Tom Boyd but with the likes of Charlie Nicholas and Andy Walker happy to avoid the real issues, the Celtic Support is badly served by the vast majority of former heroes earning a living via their punditry.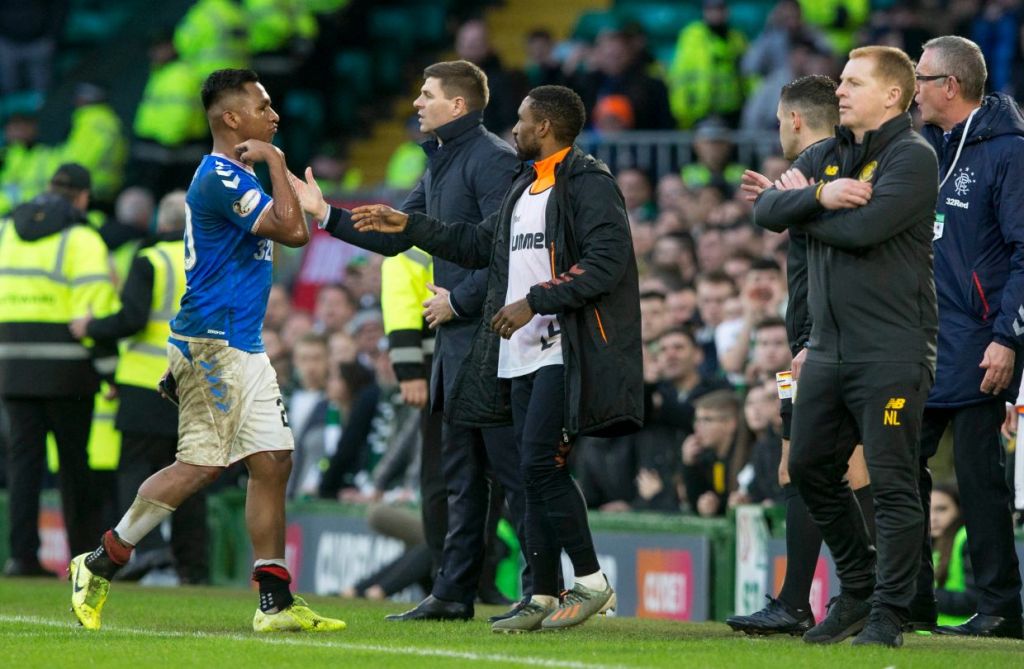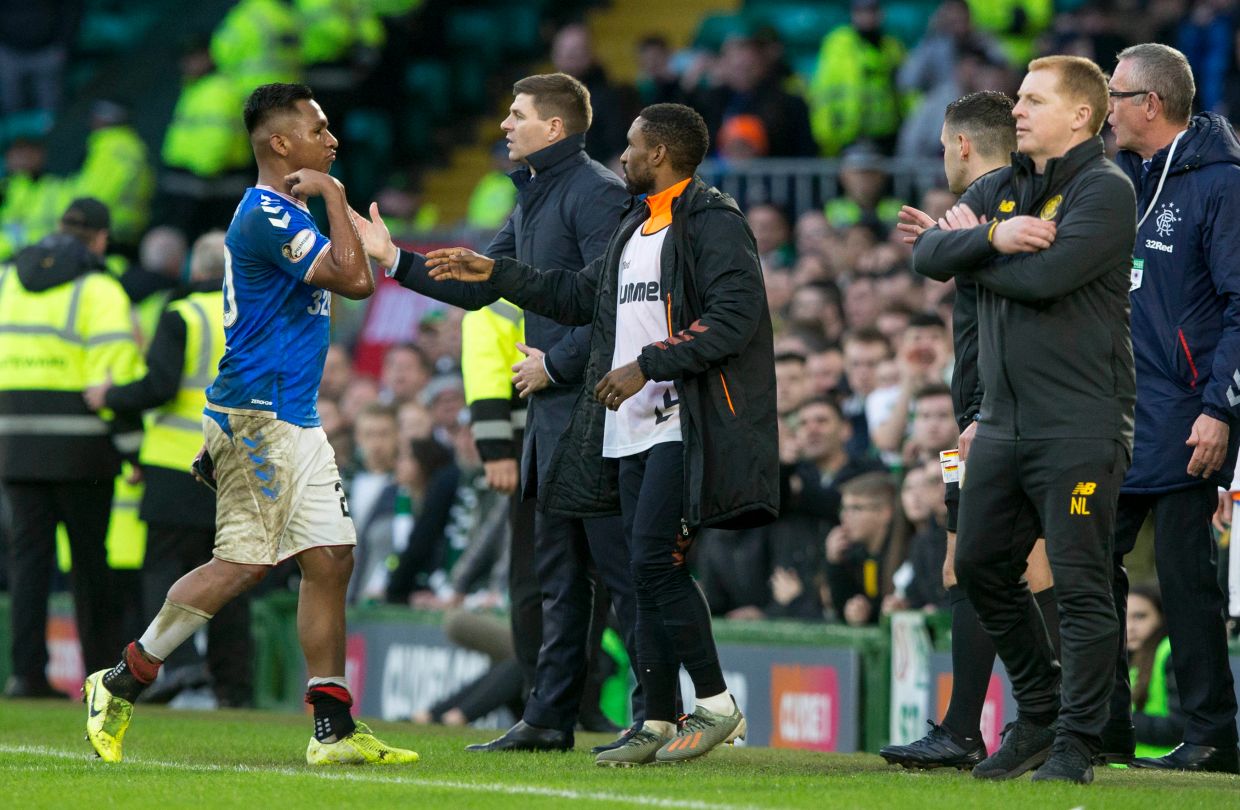 When Alfredo Morelos runs his fingers across his throat to make the slitting gesture, Nicholas has nothing to say about it but is happy to pile in with criticism for Leigh Griffiths for his fingers in his ears goal celebration.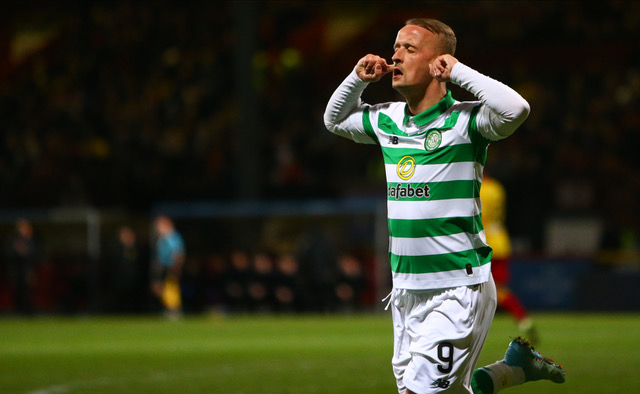 Callum McGregor when he spoke to the media yesterday was much more positive about the striker getting back among the goals and reckons that this can kick-start his season.
We were all pleased for Leigh Griffiths," McGregor said to the Media, ass reported by Glasgow Times. "He's been working hard to get back to full fitness, so it was great to see him starting and scoring.
"Everyone knows the quality he has – when he gets a chance you expect him to score – so the goal will help him.
"Having him available again is like having a new player. If we can get him back to his previous heights, then that will be a massive bonus for us and him from now until the end of the season.
"His pedigree speaks for itself so it's down to Leigh and also the rest of the players here to help him recover his sharpness. But he looked good at Firhill and, hopefully, he's ready to play a big part for us and for Scotland for the remainder of the campaign.
"He's ready to go and he's hungry because he's missed a lot of football. It's important for everyone that we get him back to playing week-in, week-out."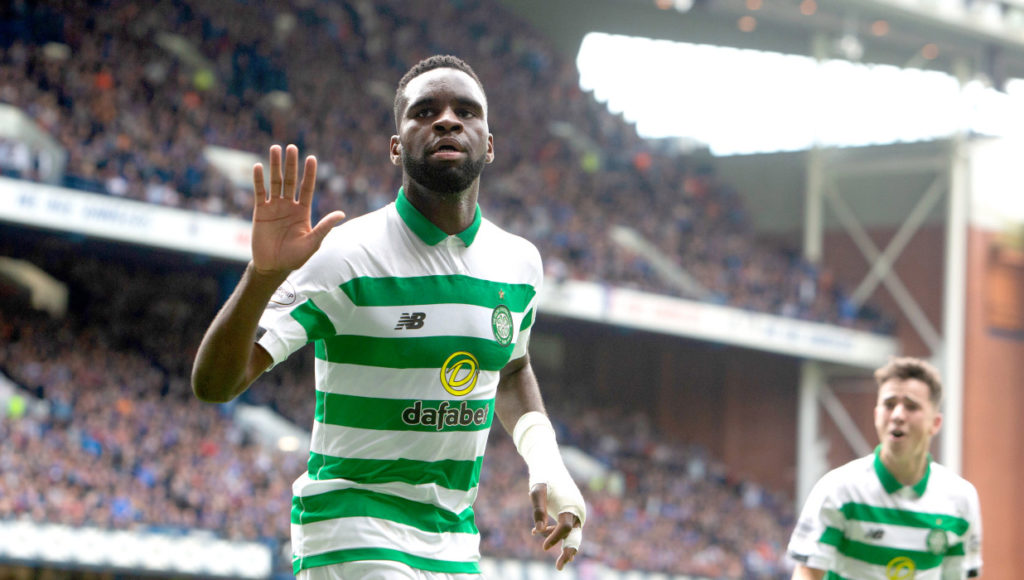 "At a club like this, you need someone at the top end of the pitch who'll score the goals," Calmac said. "Odsonne has had to shoulder that responsibility for us for most of this season and you need to remember that he's still a young guy.
"However, if Leigh is back and scoring goals – and Patryk (Klimala) has looked impressive from what we've seen of him – that should help us spread the goals around because you need options up front."
SUPPORT CELTIC, SUPPORT CELTIC POOLS
Help raise money for Celtic Youth Development by joining the £1 weekly lottery and you could win up to £25,000 – just click on any one of the photographs below to join.