One of the many factors that have caused Celtic to have a season from hell was the unacceptable condition that Leigh Griffiths was in when he returned to the club after the long coronavirus lay-off. Chris Sutton in particular has been very vocal about this throughout the season – with Griffiths always going on the defensive and not really accepting that he'd done much wrong.
And looking back on the events of the worst season in a very long time for Celtic it is hard not to link the disappointing form of Odsonne Edouard with an unfit for duty Griffiths being MIA in what started out as most important domestic season ever for the club.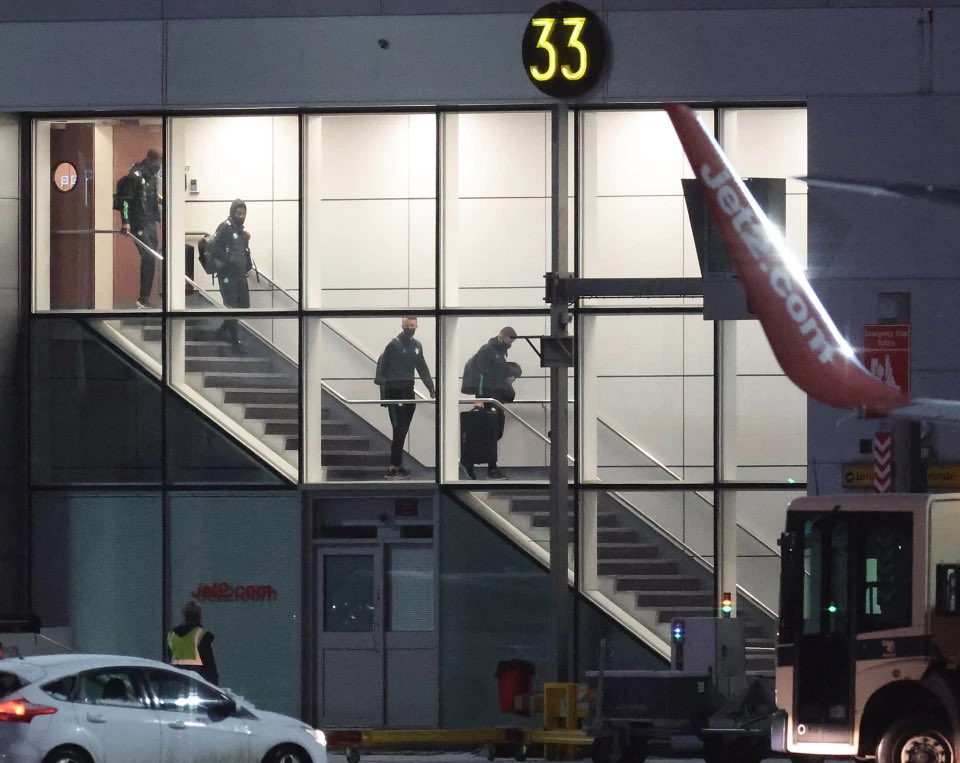 Now after an ill-fated trip to Dubai in a season that has seen one disaster after another, Griffiths comes out all positive about the way ahead while describing is physical condition in the summer as a disgrace. Is it only me that finds this pretty hard to swallow given where we are this morning?
"It is night and day" Griffiths told Alison McConnell at Glasgow Times. "I think the manager would say that as well. I let myself down. I let everybody down. But I'm trying to repay them bit by bit by helping the team, scoring goals and getting the team three points.
"I had to take a long hard look at myself because I was a disgrace when I came back.
"Well, when I say a disgrace, I wasn't because when I left in March and came back I was only 2.5kg over what I was before but I wasn't as fit as I should have been. That's down to me and my professionalism. I take that on the chin. I've been slaughtered for that publicly and in-house.
"I took it on the chin, went away and worked extremely hard. Then I had a couple of injuries.
"Dubai gave me a chance to get fitter. I know the gaffer came out and said that I was not match fit or not as fit as I could be. I think you've seen over a number of games that I've played that I've ran my heart out and it shows I'm fit enough to start games."
And referring to the attacks on him by ex-players, most notably Chris Sutton, Griffiths had this to say: "I've been criticised by ex-players and ex-managers who all want to give their tuppenceworth, but they weren't saying that when I was playing and scoring goals for them.
"I think a few ex-players are jealous of what I've achieved at Celtic so far but I've still got a lot of business still to be done and a lot of goals to contribute.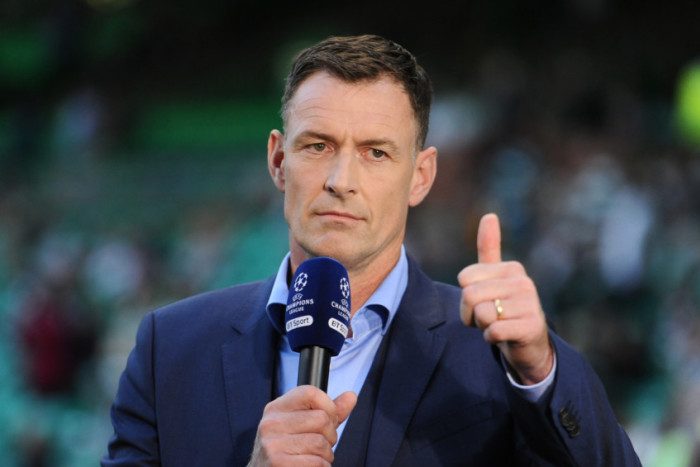 "When I first signed, people were questioning if I could cope, could I step up to the plate and score at certain levels? I keep knocking people back and proving people wrong. Most importantly, I need to keep proving to myself that I'm still available and willing to do the hard work and I'm still getting selected and can play at the top level."
Desperately trying to draw parallels with tis time last year when Celtic came back from Dubai after losing a Glasgow Derby and kicked on to win the league comfortably – by the time play stopped Celtic had a 13 point advantage and a huge goal difference lead, this time though things a re much different, but Griffiths persists nevertheless.
"We knew we were in a difficult place last year but we came back from Dubai and absolutely blew everyone away. Again, it's a big ask with the sizeable lead (the)Rangers have got at the top of the league. But there's no doubt in my mind that we can claw it back bit by bit.
"Since I came back that I've played well, tried to link up with Odsonne as much as I could and we're winning games, albeit theRangers game was a bit disappointing. But before that we were playing well, wining games and winning them comfortably. You get partnerships that you just click with somebody.
"And for me and Odsonne, it was about trying to get that understanding as quickly as possible because we need it. You've seen what our partnership can produce – goals and assists. I'm looking forward to continuing to play with him."
Celtic are scheduled to play Hibs tonight – we're in a position where we'll have to wait and see what happens after the Covid case was confirmed from the Dubai trip – but Griffiths is eyeing the three points regardless.
"Long-term that's where you want to be – at a club like Celtic for eight, nine, 10 years, getting talked about in terms of testimonials and stuff," he said. "It would be great but I've got a lot of hard work in front of me.
On the possibility of reaching 150 goals for Celtic: "I think that's very do-able. If I stay injury free, I'll get chances and it's just a question of putting them away.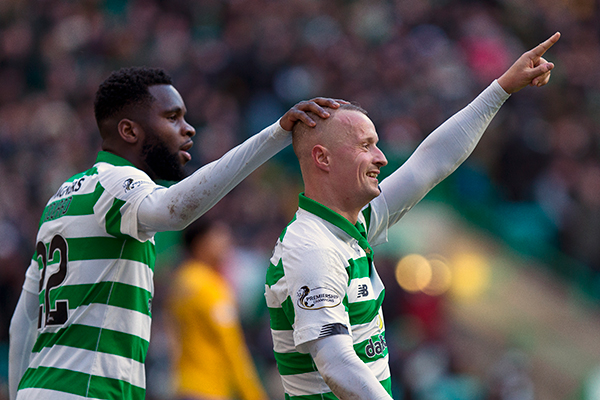 "It's just about getting that consistent run of games. If I do, I'll get the opportunities and it's just a matter of sticking the ball in the back of the net. It might not be the first or second chance but the mixer that fall my way the more I'll score."
Probably not the best time to be flying the old testimonial kite Leigh, as with just about everything else this season surrounding the club, your timing is way out.