Chris Sutton's newspaper column is often worth reading. He has strong opinions and however they come across and whoever they may upset it's not for Chris to shy away. He's a rare football commentator that talks up the Scottish game in his articles and on his pundit appearances on BT Sport.
Chris often fights Celtic's corner, and calls out anti Celtic bias. Almost as much as I loved watching him in the Hoops I've enjoyed it as he goes toe to toe over any perceived, uneducated or unwarranted reporting or opinion on our Club.
So todays' article came as a surprise when he called out a 'large' section of our support as not getting behind Neil Lennon.
It seemed a little like Chris was searching for controversy when it wasn't there. I get it is close season and there's not much happening and when you have a reputation for forthright views such calm waters don't give you much to go on.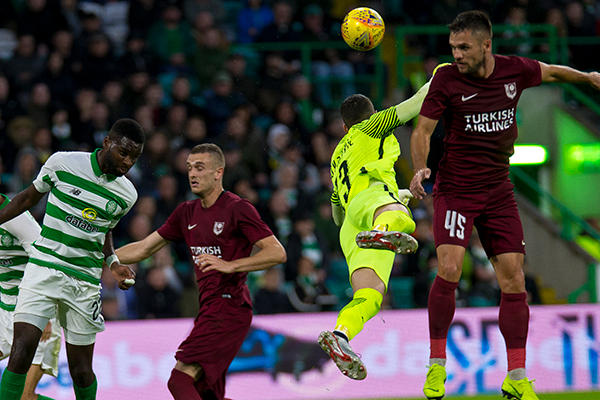 Sutton's article said "Celtic managers usually have to win over the Green Brigade but for Neil Lennon it's the Groan Brigade who are proving tough to please.
"There is going to be a section of the support who will simply never give him a chance because they didn't want him back as full-time boss in the first place.
"I can't believe the grumblings after just two competitive games – and wins – as Celtic sailed through their toughest ever first-round Champions League qualifier against Sarajevo with a 5-2 aggregate win" Sutton stated in the Daily Record this morning.
Groan Brigade is of course a nice little soundbite. I actually liked that a lot, just a shame it's not particularly accurate, I think I'll nick it for a more relevant time.
Now I know it can't be directed at this site. The Celtic Star fought for Neil Lennon's appointment strongly. You can go right through many articles written here following Brendan Rodgers dismissal and all were right behind both the temporary and the permanent appointment of Neil Lennon. If the truth be told at The Celtic Star we often felt very much in the minority as we did so, but we didn't alter from our belief that Neil Lennon was the right man for the job. That hasn't change one bit.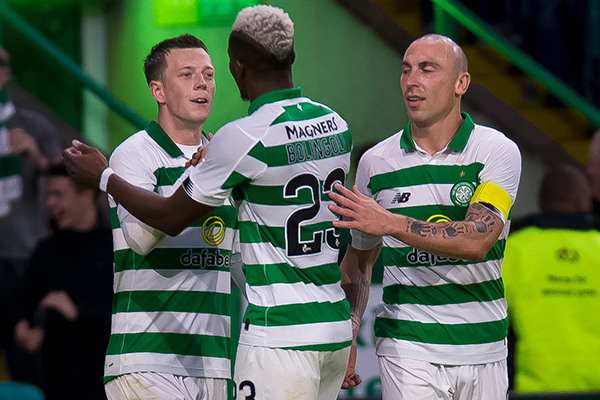 Incidentally the various writers on The Celtic Star all expressed their own individual opinions on this at the time, there was no collective policy to support Neil Lennon, just Celtic Supporters depressing their own views.
Now I'm aware of course there was a substantial amount of negativity around the actual appointment and how the board reached the decision when Neil Lennon was actually given the gig, but you know what since the appointment I haven't come across any negativity regarding Neil Lennon. The vast majority of the Celtic support did what they always do when a player or a manager starts their job. They backed the man 100%.
The pre-season coverage I have seen and read all over Celtic media has been positive. The coverage and match reports of friendlies and qualifiers has all accentuated the positive.
On podcasts and websites I've actually heard entrenched opposition to his appointment wane and even turn full circle as Lennon has shown up well in press conferences and fought Celtic's corner far better than his predecessor ever did.
Lennon has won over many fans who perhaps doubted the wisdom of his appointment with his dealing of the David Turnbull fallout and Olivier Ntcham's toys out the pram outbursts in public.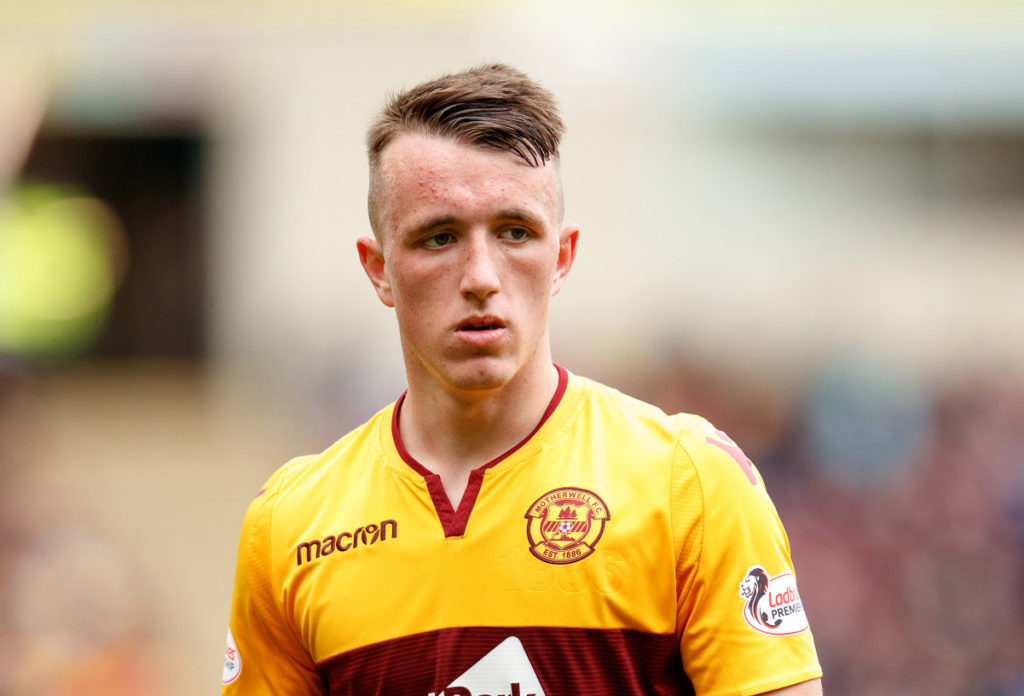 When the press have shown their devious side and looked for chinks of division over the transfer business Lennon has talked Celtic up and shown a united front, all at the same time speaking well in interviews and press conferences. Telling the World we can still compete, how Celtic remain relevant on the European stage and how we won't be treated like a poor relative when it come s to transfer fees for Celtic's main men. The recent Kieran Tierney saga is evidence of that.
The fans I know have loved this strong and positive approach from the manager.
There have been grumblings of discontent but these grumblings have never been directed at Neil Lennon. They've been directed where they should be, at The Celtic Board. Those grumblings have been over one position in the squad and it's borne of frustration and supported by recent history but it's not been laid at the door of Neil Lennon by the Celtic support.
The club have no right back that Neil Lennon trusts. The board haven't backed him enough and I for one feel no shame in pointing out how much of a gamble operating this way is playing Russian roulette with the Club's Champions league campaign.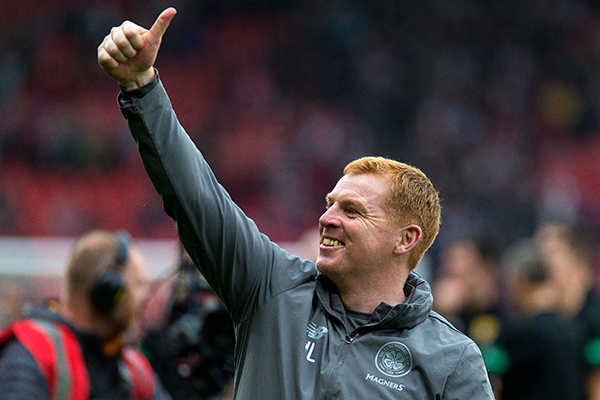 None of our opponents will be without a right back, most will have two. Barring injury their sides will have a player for each slot in their natural position. We don't and it's not injury that's causing our defence to be exposed, it's a lack of strategy, planning, ambition or budget. Call it any or all of these things. Celtic are being left exposed as a result of this. We have our central defensive partnership of broken up to accommodate Kris Ajer at right back and Nir Bitton a midfielder by trade is having to fill in at Centre half to cover the gap. Two players out of position in European ties is worrying, but no-one is blaming Neil Lennon.
Last season it was a lack of centre half cover that cost us our European progression, this year the problem is at right back. Does anyone think with a settled back four and strength in depth we wouldn't have progressed passed AEK Athens last year? I have no doubt at all we would have won. For not doing so I lay the blame at a board who didn't deliver the quality of cover we required. You need to learn from past mistakes and to me it's like watching the same film again just from a different camera angle. I apportion no blame to Neil Lennon for this whatsoever and I haven't seen evidence of anyone who does.
So far we've played two competitive matches. The first we showed real character to win in tough conditions. The location was a passionate place, the pitch was dreadful and the weather atrocious and we won well. I for one was immensely proud of such a performance.
On Wednesday night we played even better. We struggled perhaps to put the ball in the net but that was down to a fine goalkeeping performance rather than real profligacy in front of goal. We limited the opposition to few chances and although they scored and although we were exposed occasionally that as always likely with a patchwork defence. Once again Neil Lennon was not getting the blame for that from anyone I spoke with listened to or read.
And that takes me to another Chris quote from his column.
"How does the famous saying go? You can please some of the people all of the time, you can please all of the people some of the time, but you can't please all of the people all of the time.
The negativity from a large section of the support who didn't want Lennon was probably inevitable but it will only have an adverse effect on the team and the club as a whole".
The first part is right you can't please all of the people all of the time. With a support the size of Celtic's even Treble Trebles haven't resulted in 100% satisfaction it's an impossibility. However the statement that the negativity came from a large section of the support is utter drivel.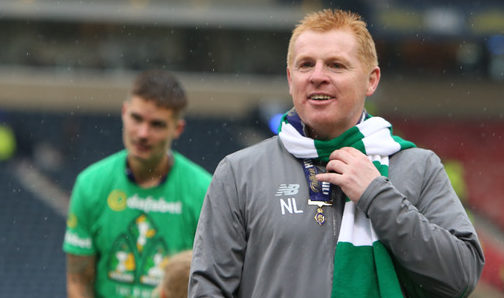 Any negativity came from a tiny minority if it happened at all. This simply smacks of a slow news week, a club in relative harmony and a columnist having a deadline to write something, anything for his piece. It's lazy and unnecessarily divisive.
Chris Sutton also used Boli Bolingoli as an example of the fans negativity and you know what he's right there was criticism from a minority but there was also the majority who came out in support.
Chris wrote "Will the Belgian be as good as Tierney? Probably not but we're talking about Tierney going on to great things and it's unfair to judge Mbombo after two games.
The first game he was chucked in over in Sarajevo after hardly any training and he's being criticised by some after a mistake at Parkhead which led to Sarajevo's consolation goal.
We're in an age where we judge players virtually immediately but the guy needs to be given a chance and judged over a period as he had a lot of energy and looked very good physically".
You know what Boli was criticised by some for the goal and Chris is right it was unfair, but the player was also criticised by the manager who said his attacking ambitions would need to be tempered somewhat. If you are reporting on a game or discussing its to's and fro's the conceding of a goal is going to be debated as much as goals are going to be lauded and missed chances raked over.
But if you were online and not just twitter Chris you'd see Celtic Chat rooms, websites and articles pointing out just how impressive Bolingoli was, especially in an attacking sense. The majority it seemed to me were excited by having such an able deputy to Kieran Tierney. We just didn't airbrush the conceding of a goal, but the player was far from vilified. In fact I'd say there is a sense of contentment we have such a good player in the squad as we are all concerned Kieran Tierney's ejector seat could be activated at any moment.
Listen I appreciate everyone has their opinion and Chris is perfectly entitled to his, but perhaps it's worth looking further afield in the Celtic media and support than just a few negative comments on a twitter feed. That doesn't represent the majority of the Celtic support, in fact it doesn't represent the majority of anything.
There may be murmurings of discontent from a minority but to tar the majority with the twitter brush is harsh and frankly untrue.
The vast majority of our support is right behind Neil Lennon, it's with the board a lot of us continue to reserve judgement.
Niall J
Also on The Celtic Star today…Why a St Johnstone supporter's complaints about paying £30 to watch his team play at Celtic Park has significant implications for the travelling Celtic support…see HERE.