CELTIC played Dunfermline on this day in 1928 and won the league match by an incredible scoreline of 9-0. And what was even more remarkable was the fact that one player scored eight of the goals himself! You of course will know or can guess who we're talking about, the one and only Jimmy McGrory!
Here's how Jim Craig described the goals in his Diary on The Celtic Star.
"In the first minute, he flicked in a cross from a Paddy Connelly cross from the right; in six minutes, he shot home from 20 yards for number two; in 9 minutes, another Connelly cross and this time a McGrory header for number three; in 21 minutes, a fierce shot from the Celtic centre-forward made it 4 and right on the half-time whistle, Bertie Thomson waltzed through to make it 5.
"In 58 minutes, an Adam Mclean cross from the left was knocked in by you-know-who for number 6; number 7 arrived three minutes later; and only seconds after that, a solo run by McGrory was finished off in fine style as he scored his eighth, and Celtic 's 9th, with only three minutes left."
The crowd that day was just 3,000 so very few Hoops fans got to see the remarkable Jimmy McGrory's amazing eight-goal-fest!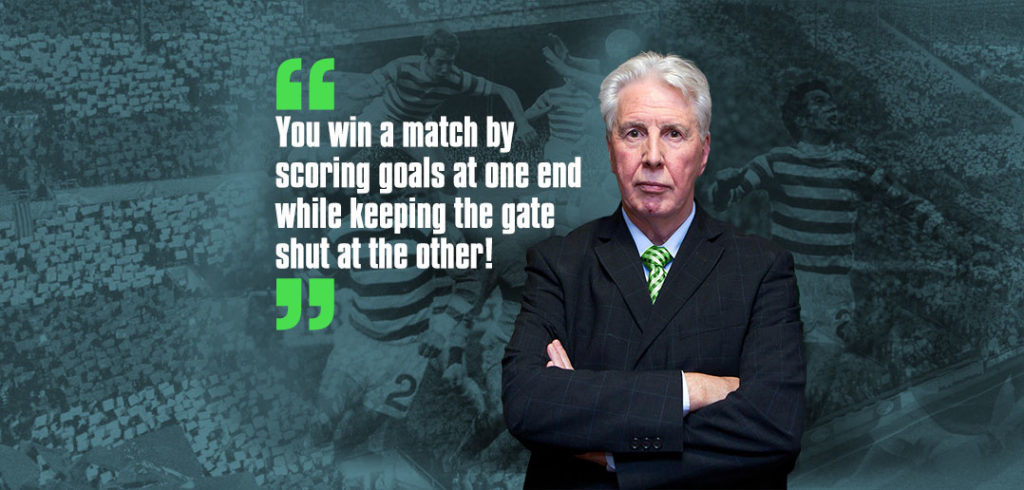 Talking of Jim Craig, on Thursday night he's the special guest of the Christchurch Celtic Supporters Club event.
This event is talking place some 11,566 miles away from Paradise and as Celtic's SLO John Paul Taylor confirmed thus morning it's probably a record breaker for the most far flung Celtic event ever.
Good luck guys, can't think of any further afield 👍🍀

— Celtic FC SLO (@CelticFCSLO) January 14, 2020
The Celtic Star before Christmas sent ahead various books and t-shirts for the New Zealand troops to enjoy and the Lisbon Lion will "share tales of his time as a player at Scotland's most successful club side", this will be followed by a Q&A and a quiz. Profits from the event will be donated to Sunshine Football Christchurch.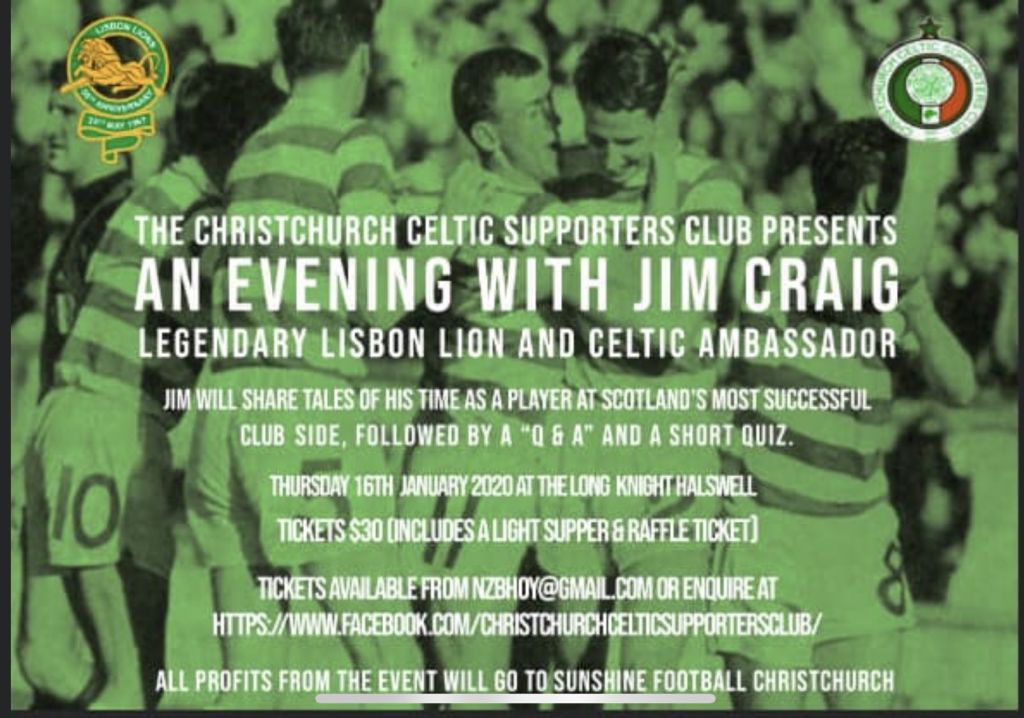 And talking of Lisbon Lions, on this day in 1965 Celtic paid £12,000 to Birmingham City to bring Bertie Auld back up the road. The rest as they say, is history…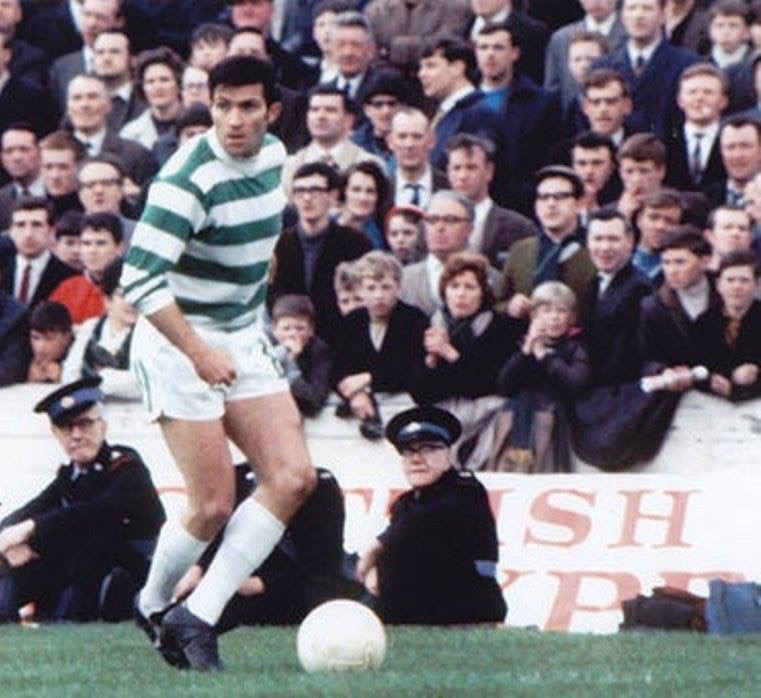 ALSO ON THE CELTIC STAR…
Well, we now have our Lanarkshire Celtic Eleven but we're still waiting on hearing from someone who can give us an all-time Celtic side that hails from Ayrshire…email editor@thecelticstar.co.uk and read David Potter on the Fifers Celtic Eleven below…
Celtic's Fifers First Eleven by David Potter and a challenge to Ayrshire and Lanarkshire Celts….see HERE.
This is a great read, highly recommended…
The Sandman Zone – also starring Samuel L. Jackson as Olivier Ntcham…see HERE.
SUPPORT CELTIC, SUPPORT CELTIC POOLS
Help raise money for Celtic Youth Development by joining the £1 weekly lottery and you could win up to £25,000 – just click on the photograph below to join.