Many of you will and some of you won't have heard the rumours, the allegations and conjecture surrounding Ryan Christie and his hospital visit.
So far and in the absence of comment from Celtic FC officially, other than to confirm a groin injury that requires surgery, it is purely rumour and online whispers.
What is evident is somewhere between Ryan Christie being substituted in Sunday's Glasgow Derby, to the SFA Compliance Officer citing Celtic's playmaker for grabbing out at Alfredo Morelos meat and two veg, our player has been in hospital and had surgery on his very own groin injury. With insult being added to that injury in the case of the citation.
In that time the 'Rangers' media machine has seen to it that Celtic supporters have been accused of racism for what young Alfredo had to apparently endure as he left the Celtic park turf. No evidence has been put forward of course but it's a fake news environment in Scottish football this week.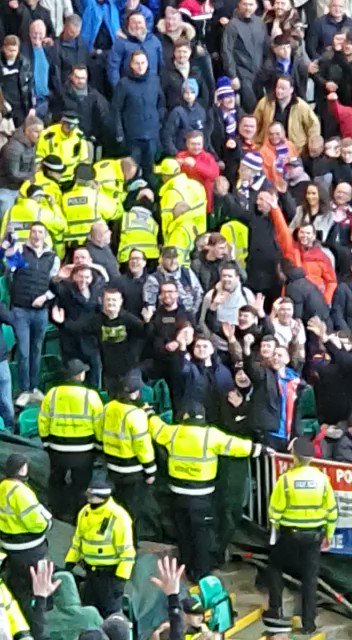 The same media were also happy to print an unsubstantiated story that the elderly Rangers (sic) fan Jim from Drumchapel was hit by a missile thrown from the Celtic supporters but completely ignored the video sent to them of the Policeman at the game standing just behind Jim when he was getting treatment, illustrating exactly what had happened. He had had a fall, it was an accident, it had zero to do with the Celtic support.
Back to the Ryan Christie mystery. Who do you believe and who do you not? Mostly it seems it's all about who gets he story out there first, the facts and evidence seem the first casualties.
Celtic whilst not through the official website have at least commented on Ryan's ban. The club have also called out missile throwing and racist abuse from the AWAY support towards the Celtic fans. That seems strange in itself as that would normally be left to the police to deal with.
Is it possible Celtic are holding fire and taking their time on some legal advice? Could well be the football authorities are cut out of this altogether and Celtic will simply go down the legal route.
At the moment the frustrating thing for us all is the claims of racism from the support are at best unsubstantiated rumours. As things stand Celtic's inaction on the matter is letting 'the' Rangers PR machine get away with serious allegations and with no evidence to back it is growing legs. Why is this happening and why are Celtic not challenging it? And why are the Rangers, the victors on Sunday, even bothered with all of this?
So is there more to that story involving Morelos and Christie? For now we get more rumour and conjecture as to the reasons Ryan Christie has ended up under the knife. Perhaps more will come to light in the next few days.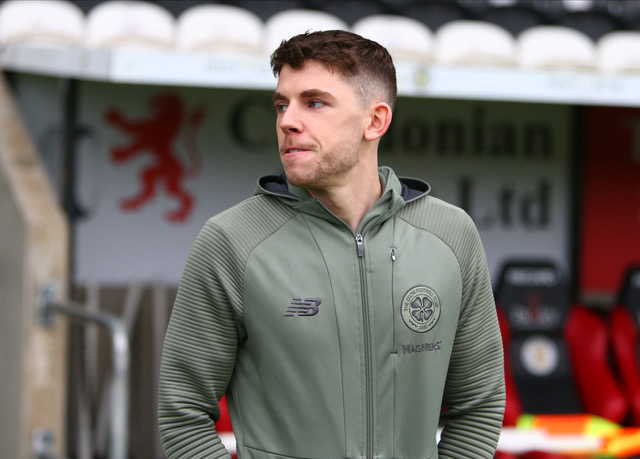 So far the rumour mill has Christie in hospital. Our player is allegedly suffering from anything between a burst blood vessel, this one from the BBC or a plain and simple groin injury as per the Daily Record.
On social media we get reports of a ruptured testicle, right up to a ruptured and subsequently removed testicle, once again based on social media reports.
While both the BBC and Daily Record can of course be lauded as upstanding bastions of journalistic content (stop sniggering at the back), it takes a leap of faith or a complete idiot to believe them entirely.
Of course social media is awash with bollocks (see what I did there) but also a lot of on the money reporting depending on where you find it. At the best of times it is clearly awkward to nail your colours to the mast with regards any of the stories. So I won't.
Of course I'm not stating I believe any particular online version of events over the BBC and Daily Record reports, that would be folly, but at the very least we know there are alternative versions out there.
The more media palatable version of events, yet one that's still not being put out there in the mainstream media, is that Morelos and Christie did indeed clash but on the pitch. That was where the testicle theories arose, and I guess it could make more sense than the other more outlandish theories that have been creeping around.
Possible yes, but when Christie was substituted he didn't exactly require the stretcher. Given the injury I'm pretty sure I'd be asking for assistance to leave the park.
The other version of events going around is that Morelos, sent off, was made aware of Christie's injury. The Colombian is then said to have laughed about it, prompting a rather annoyed response from Celtic's coaching staff and playing staff and from there the altercation occurred. Who knows?
There are of course other rumours flying around. Such as claims that Christie had made an insulting remark towards Morelos, which is extremely doubtful at best, and another that Neil Lennon told Christie that he had no future at Celtic.
That one gets worse when it's alleged the players then sided with Christie, and have since demanded the removal of Neil Lennon as the Celtic manager. OK that's removed from all reality, but there is at least enough floating about there to assume there is more to the Morelos and Christie story than we are being made party to. I'm sure of course that it will all come out in the wash.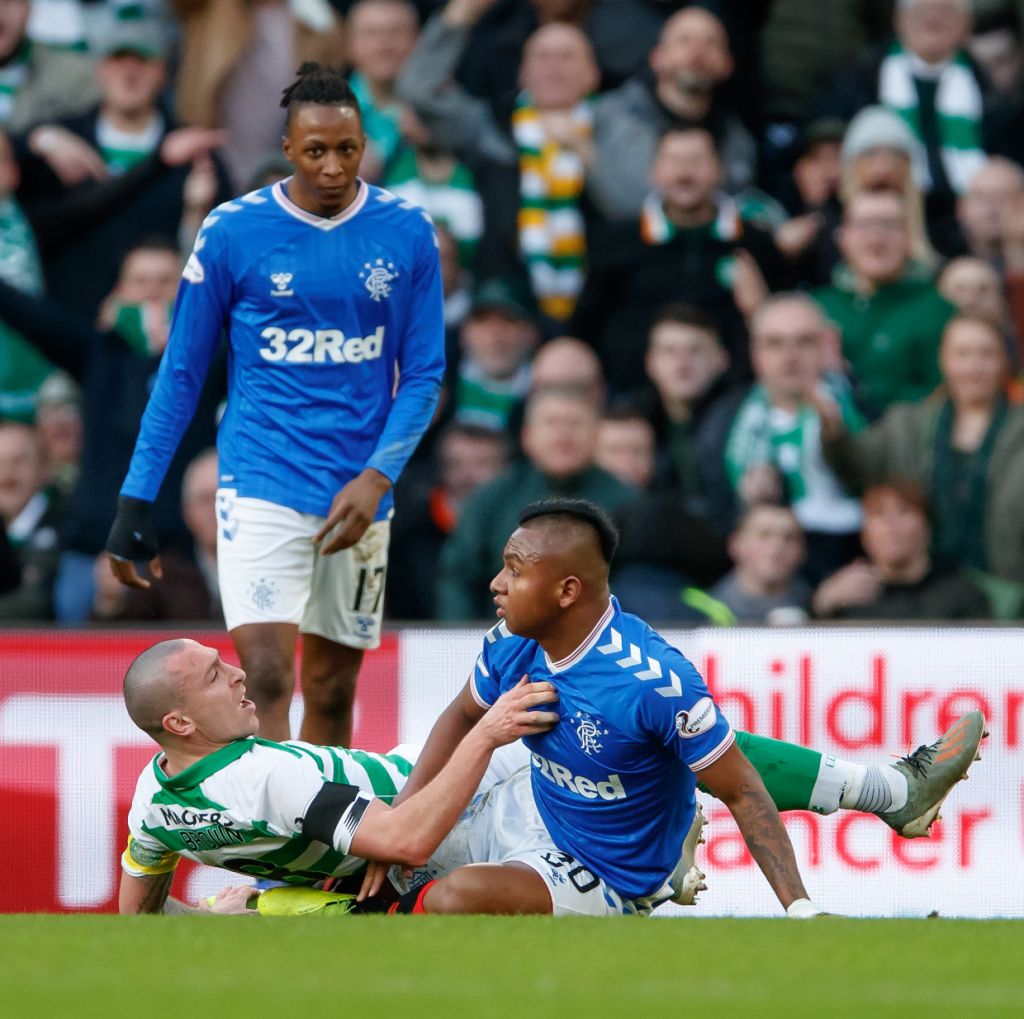 What we do now know is that Morelos is already back home in the bosom of his family and we also know that 'the' Rangers were very quick to get a version of events out there that the mainstream media appear happy to run with.
Despite a lack of evidence it appears the accepted media narrative is that Morelos was a victim of racism and we're now supposed to accept this without question. We can't allow that to continue.
A video that apparently was filmed in the Press Box in the Main Stand that had various journalist happy to CLAIM it included racist slurs, the same video being very hard to find online and when you do get a chance to watch it you soon find out that there is no racism whatsoever in it. Yet these hacks were happy to play the Fake News anti-Celtic game.
Whether it's cutting throats, booting balls or shooting imaginary bullets it's been a fair old fallout from the Glasgow Derby. We can only hope Celtic have a PR machine with a bigger set of nuts than Peter Lawwell, based on his past efforts to fight our corner. Or maybe all of it is a load of balls.
Either way the story doesn't add up. Celtic appear to be letting 'the' rangers get first run on this. If they are going to find a strong defence they need to be getting it out there. The longer it takes the worse Celtic's reputation is damaged.
What happened in that tunnel after Morelos was sent off? If it's something that can exonerate the ludicrous racial slurs aimed at the Celtic support I think we'd all like to know.
What is very strange is that Christie seemed to leave the field without any discomfort. It looked at the time a tactical substitution and not one based on injury, certainly not one that would lead to emergency surgery. Indeed if it was so serious then why no mention of it in the post match reactions from players or Neil Lennon? Did the Celtic players instigate the trouble, is that why the club has been remaining so quiet on all of this?
One thing is certain. Celtic fans have been accused of a serious charge and one that will have repercussions on the world-wide reputation of the support and in turn the Club itself. If there is evidence out there that can repair that damage. Let's see that in the public domain and quickly.
Niall J