A delighted Callum McGregor spoke to Sky Sports after yesterday's 4-1 win over Hearts which all but cinches the league title for Celtic for the tenth consecutive season playing in front of supporters. The training year, behind closed doors, when no-one was there isn't really worth counting is it?
Celtic can now go to Tannadice on Wednesday night looking for at least a draw to confirm the league triumph and kick-start a massive Celtic party which will continue to the weekend when Motherwell are the visitors to Celtic Park. Needing a point at Tannadice is conditional in theRangers winning today against Dundee United and also in midweek against Ross County. If Dundee United get a point to day to Ibrox the party starts early!
Celtic scored six yesterday with two flagged as offside, the Jota goal clearly looked onside. Have a look for yourself…
This was given as offside. 🤷‍♂️ pic.twitter.com/C82OiTTPEm

— Lint (@Zeshankenzo) May 8, 2022
…but the truth of the matter is that not even Honest Mistakes could derail this Celtic side under the guidance of Ange Postecoglou and led so brilliantly on the park by Callum McGregor.
Here's the inspirational Celtic captain speaking to Sky Sports shortly after the final whistle…
Sky Sports: Sum up the significance of the victory…
Callum McGregor: "Six points with two games and a healthy goal difference so pretty much there. We need to try and keep a lid on it a little bit just till we get to Wednesday but now we've put ourselves in a great position to go and clinch it on Wednesday."
Sky Sports: Talk us through the game and having to come back from that early goal…
Callum McGregor:  "Yeah obviously we never started the game well. Hearts had a gameplan – going a bit longer and with the speed of their team as well and physicality we never quite got to grips with that for the first 10-15 minutes.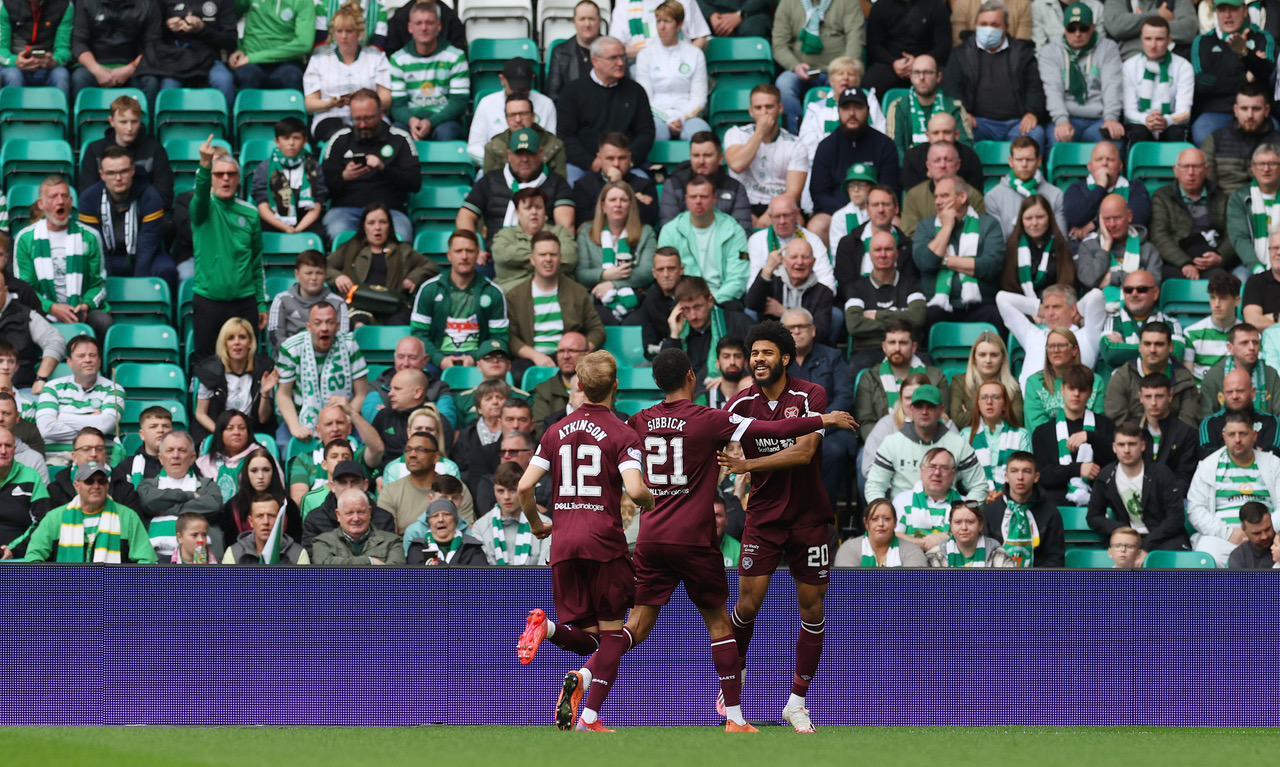 "I thought after that we settled into our rhythm, we got the ball moving and created some big chances before half-time. To go in 2-1 was excellent. We started the second half really well to try to finish the job, which we did."
Sky Sports: In the build-up to the equaliser I don't think Hearts were happy – there was a challenge from you on Sibbick, can you talk us through it?
Callum McGregor: "I thought I won the ball. But there's always contests in the game that could go either way. Luckily we got that one in our favour and the boys go and transition really well to score a good goal."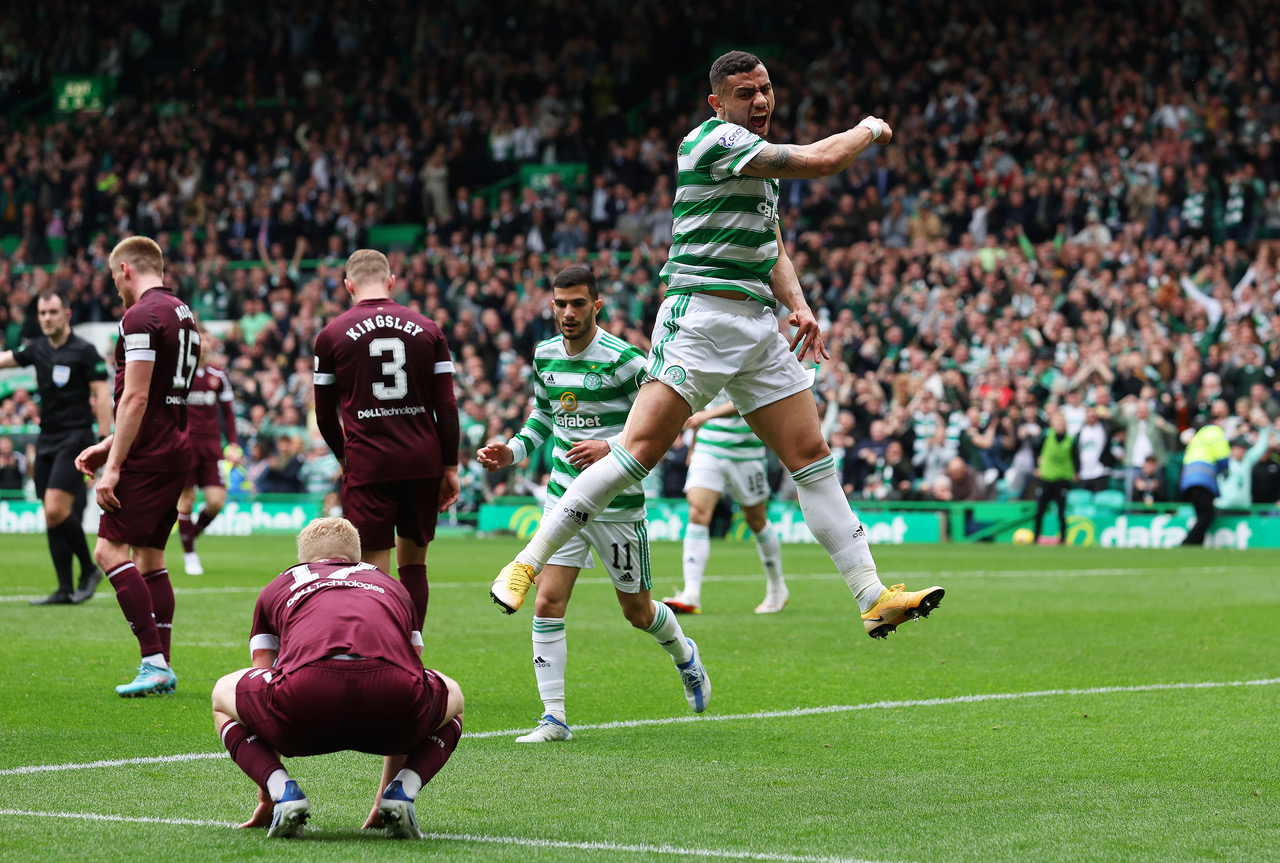 Sky Sports: Is that the good thing – that there was a spread of goals and you got stronger as the game went on?
Callum McGregor: "Yeah, exactly. We gave ourselves some work to do at the start of the game. But I think once we settled into a rhythm, I thought we were excellent. You know, we scored four. We probably could add five or six if it wasn't for a great performance from big Craig (Gordon) again.
Sky Sports: Are you starting to pinch yourself that you're getting close to lifting that trophy as captain?
Callum McGregor: "Yeah. like you say we are running out of games now, we've put ourselves in a great position and obviously we can go and seal it on Wednesday and we look forward to coming back here on Saturday in front of a full house.'
"We're pretty much there." 🤞

Callum McGregor knows how close Celtic are to lifting the Premiership trophy 🏆 pic.twitter.com/VUFIKkLSqO

— Sky Sports Scotland (@ScotlandSky) May 7, 2022
David Potter's new book, Putting on the Style, a biography of Celtic legend Willie Fernie is out next week, thanks to everyone who has pre-ordered and your copy will be posted out as soon as the lorry arrives. If you would like to order your copy please use the link provided below.