TO be drawn against the same opponent so soon after facing them can sometimes be wearisome. Rosenborg and Barcelona are fine past examples of it, or indeed facing Scottish Premier rivals a mind numbing four times a season. Not on this occasion.
This time for Celtic it is Romanian Champions Cluj who return to the scene of the 'crime' when they arrive back at Celtic Park for our Europa League group stage clash at Celtic Park.
The Romanians arrive in the Europa League having fallen at the Champions league play off hurdle to Slavia Prague. That Play off defeat came on the back of their 4-3 win at Celtic Park to knock Celtic out of the running for Champions league kudos and cash riches. By the time we return to Romania we'll have also played them four times. Familiarity breeds contempt, but it's not just the familiarity that's breeding such feeling on this occasion.
Normally I'm not the vengeful type but for CFR Cluj I can make an exception. In truth their own actions may not be entirely responsible for this lust for retribution, they are however in some way accountable. Some of their behaviour during and post-match certainly contributed to it.
There is something about the opposition performing a celebratory huddle post-match, mocking our pre-match ritual that sticks in the craw. It's probably a flashback that causes this dislike so much.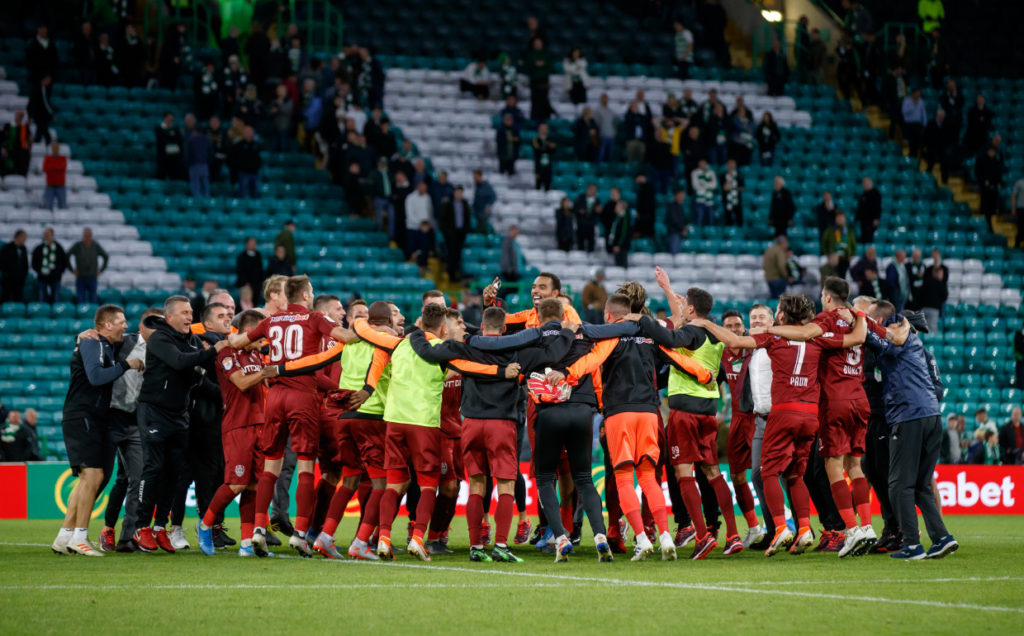 The original Rangers did the self-same thing when they won the league at Celtic Park. All is fair in love and war and all that but it doesn't stop you fancying another crack at them does it? Disrespect from an opponent tends to do that.
How does the saying go? 'Nothing inspires forgiveness quite like revenge' that sums it up for me. I'll be ready to forgive and forget just as soon as we've exacted some quick punishment under the lights at Celtic Park. It may not bring back Champions League football but it will give us the confidence that next year we'll be ready for it. This time familiarity will breed belief.
The alleged overly exuberant celebrations in the away changing room, where apparently some damage was done could normally be put down to high spirited excitement. The response however to the damage being questioned by Celtic apparently amounted to a "we'll pay it from the Champions league money" response. If true, that showed a lack of class.
CFR's players after they won vs Celtic in Glasgow tonight. pic.twitter.com/uldQr4kDa9

— Emanuel Roşu (@Emishor) August 13, 2019
But perhaps the frustration is really down to our own mistakes. As European sides go Cluj are an ageing but experienced street smart team. They are an industrious outfit and know how to execute a game plan but we should have had enough to beat them.
We have far more quality than this outfit. That we didn't win and progress is entirely self-inflicted pain. We underestimated their qualities in the last encounter. They've evidenced such with the win against us and a home win over Lazio on Match Day One.
Tomorrow night we get a chance to show lessons have been learned. Yes we get the opportunity for some much wanted redress but we also get the chance to exorcise a few ghosts of our own. What better occasion than amongst the ghouls of Transylvania. Shame it's not the end of the month really.
Last time out saw a fierce backlash from supporters. Such an adverse reaction wasn't entirely down to that one game. It was also aimed at The Board's pitifully slow attempts to give Neil Lennon the players he wanted, in time to settle in and impact the later stages of Champions league qualifying. This was a film many of us had seen one too many times. The exasperation was also aimed at the manager and the players. Lennon's tactics, starting eleven and use of subs were all under scrutiny and rightly so.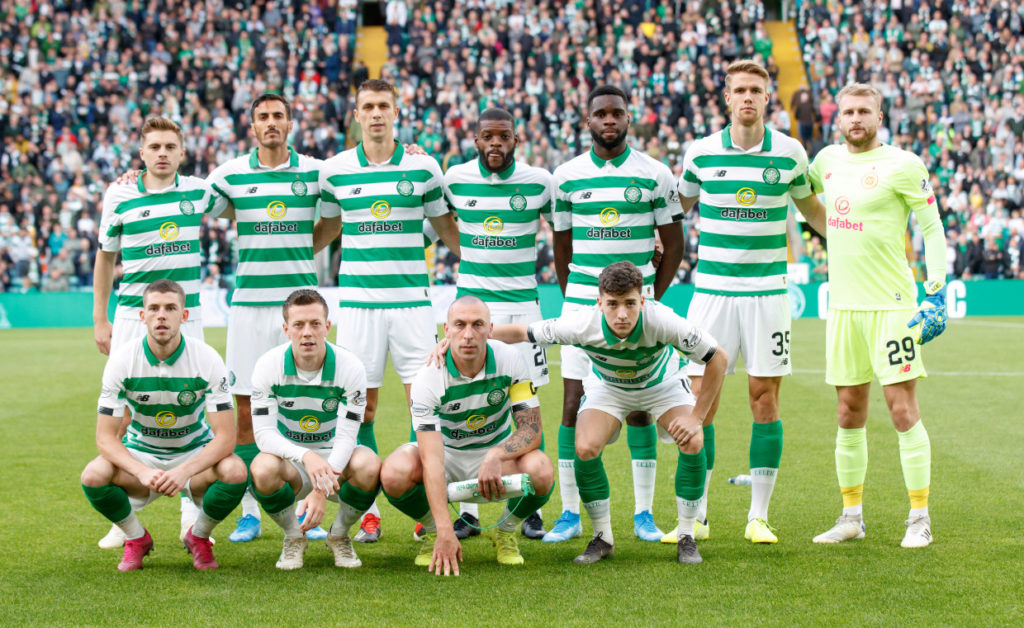 Captain Scott Brown also took a bit of well-earned stick for the brain freeze decision to inexplicably handle the ball in the box that led to a Cluj penalty on the night. It was a comedy of errors from the director's box to the dugout and the pitch, but not many from a Hoops persuasion were laughing that night.
The sense of irritation was everywhere. This was not just lashing out at a stand-alone result, it was a reaction to history repeating. Lennon wasn't responsible for all of that but he made himself the fall guy with some strange old decisions. None more so than forfeiting the class of Callum McGregor in central midfield to shunt him to left back.
Time and results have been a great healer. Victory over the Rangers at Ibrox showed there remains a great deal of tactical ability in Neil Lennon's armoury. The fact we dug in and won our individual battles all over Ibrox also gave belief to all of us that the players could adapt and that something was brewing. Something that can flit between entertaining and pragmatic.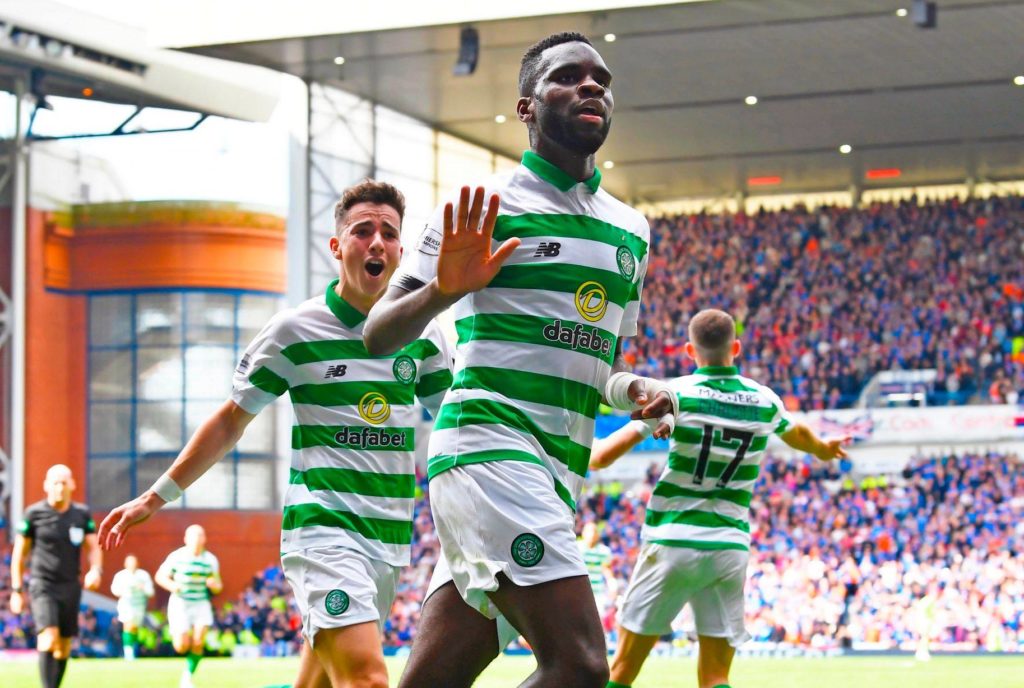 The transfer window closed with a fine selection of players signed up and what looks at this stage as genuine strength in depth. Granted it was far too late for it to help with Champions league progression but it has given us all hope we can progress in the Europa League.
Further evidence of our own street smart approach came in Rennes. Down to a self-inflicted wound via a penalty conceded rather tamely by Kris Ajer, the Celts responded brilliantly and with a little more luck and a competent referee we may well have won in France. That was no easy trip. It was an intimidating ground and against a side who had only just beaten PSG in the weeks before, following up on a French Cup final win against the oil rich Parisians and proving it no fluke. To perform so well in that environment certainly isn't underestimated.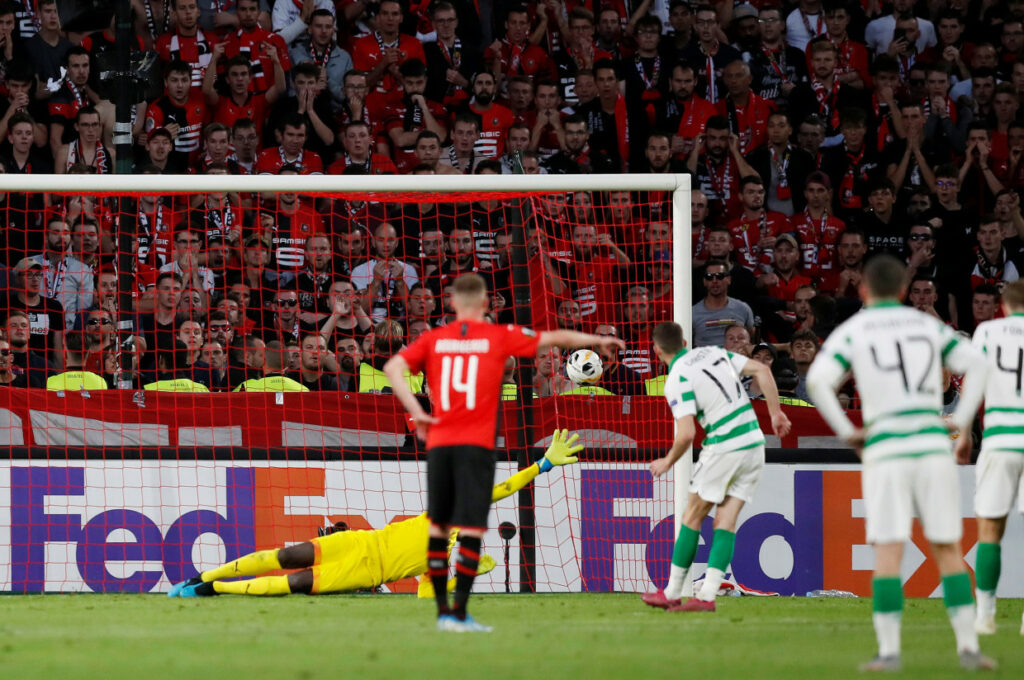 As a result Cluj will now face a stronger, more settled and more confident side. They certainly won't face the tactical errors that were evident in the last meeting. They'll find a set of coaching staff players and supporters keen to right a few wrongs. In short we are all itching for retribution. Wrongs will be made right and Celtic will not only win, they will win this handsomely.
To quote Ol Blue eyes Frank Sinatra- "The best revenge is massive success."
Bring on the vengeance Bhoys. The success will follow.
Niall J
PUSH NOTIFICATION UPDATE FOR THE CELTIC STAR
If you had previously Allowed The Celtic Star to send you OneSignal Push Notifications could you please repeat this exercise? We have been making some significant changes to the site and need to re-start this process. Many, many thousands of you had already allowed us to send you these notifications for each new article posted so if this is something you'd like to continue, please action again.