Yesterday Celtic had a bid for Motherwell's goalscoring midfielder David Turnbull accepted by the Fir Park side who agreed with Celtic that they would release a short statement to inform their support of the reasons why they had reached the agreement with the Scottish Champions.
Their CEO Alan Burrows also went onto social media last night to respond to supporters and answer their questions.
On why he decided to release the statement yesterday to say that they had accepted the bid from Celtic Burrows said: "Being honest, because members of the press had the story and we were getting asked about it. We wanted to get on the front foot so our fans heard it from us in full detail. So we agreed with Celtic that we'd post a short statement and here we are."
While being as open as possible with Motherwell supporters, Burrows refused to reveal size of the bid. There is speculation that it is for the £3million price tag that was put on Turnbull in recent weeks while other have suggested that the fee is £2.75m plus add ons that would take it to £3m if reached.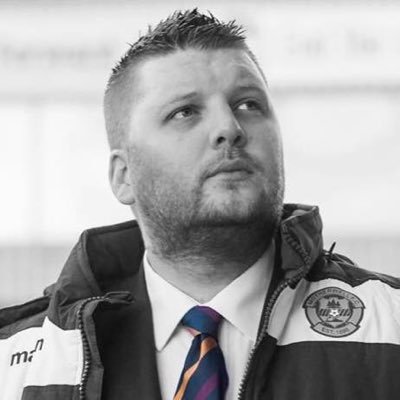 A Motherwell fan asked Burrows to reveal the fee arguing: "As a fan owned club there is a responsibility here to let everyone know what the fee is, officially. Not via sources. There is no good reason that this should be undisclosed."
Burrows recognised the validity of the point. "Totally understand. Almost always in transfer deals, the buying club (and sometimes the selling club too) insist on a public confidentiality clause. It's pretty standard. The numbers always appear in the annual account though.
The Motherwell fan continued to discuss matters with his club's CEO. "Aye I'm aware, it seems to have happened with most of our transfers recently.. Hopefully the club is actually going to invest a sensible amount of this money into the playing/wage budget, we should be budgeting higher than 10th with this influx of cash."
Burrows replied: "What we budget for and where we aim to be are two different things ya know? We work so hard every day to try and be better whilst trying to run the club as sensibly and prudently as we can. I can't make promises other than to say we'll give everything to be the very best we can."
Motherwell fan: "Aye no arguments about how hard the club and you works. From a fans perspective it would just be nice to see our playing budget exceed smaller clubs in the league this year given the 'transformative' nature of the money. Time will tell."
Burrows: "It all needs debated, as the deal hasn't even happened yet. However, I also believe this could be a once in a lifetime opportunity to really lay foundations (literally) when it comes to infrastructure – things like the Academy etc and how we take the club to the next level."
Motherwell fan: "Appreciate the reply."
Imagine of Peter Lawwell treated The Celtic support with that level of courtesy and respect? Being a fan owned club certainly seems to bring with it better transparency and is probably closer to what Fergus McCann was thinking about in the 1990s rather than the current structure.