Celtic FC Women kept up their 100% start to the SWPL season with a comfortable 4-0 win over Spartans at the Excelsior Stadium yesterday lunchtime. It may only be August but with 15 goals scored and Fran Alonso's new look side yet to conceded in all three games, there has to be genuine hope emerging that Celtic's view from the top of the league looking down on theRangers could amount to a serious title challenge this time around.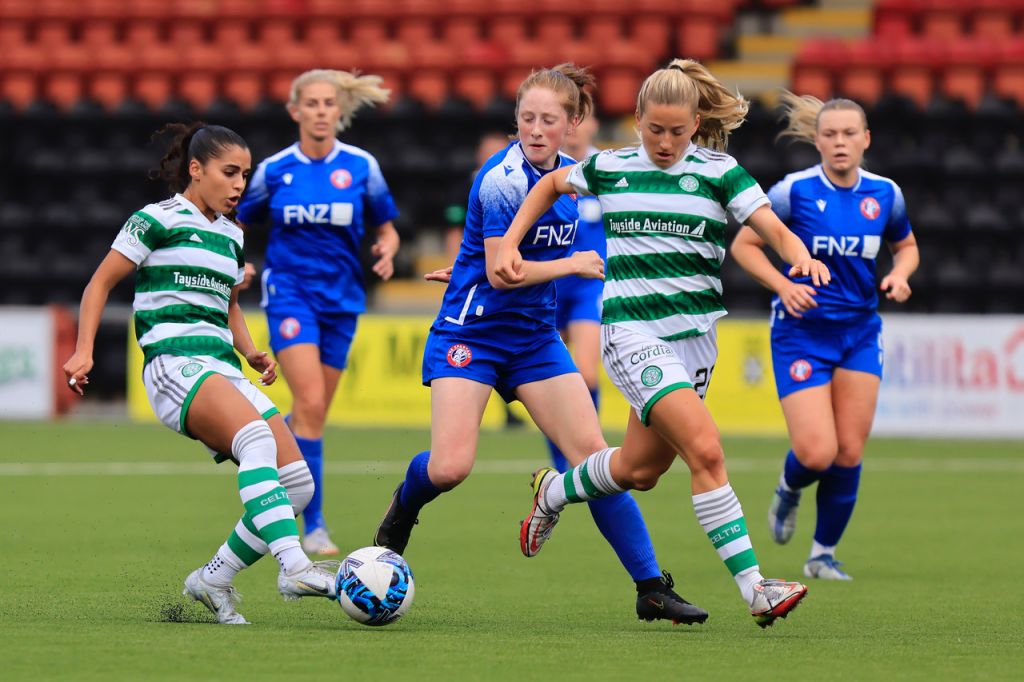 Celtic proved they are a match for any side in Scottish football in one-off games when lifting both domestic cups last season, yet a title challenge that faded far too early, floundered on a lack of consistency, dropped points against part-time opponents – and leaving themselves with a resultant mountain to climb.
This season however, Celtic look a different animal. Yesterday's win, to put some context around it, was impressive enough – and Celtic could even have scored more – but it was also a game in the corresponding fixture last year where 27 chances were created and an equalising goal three minutes from time rescued a mere point.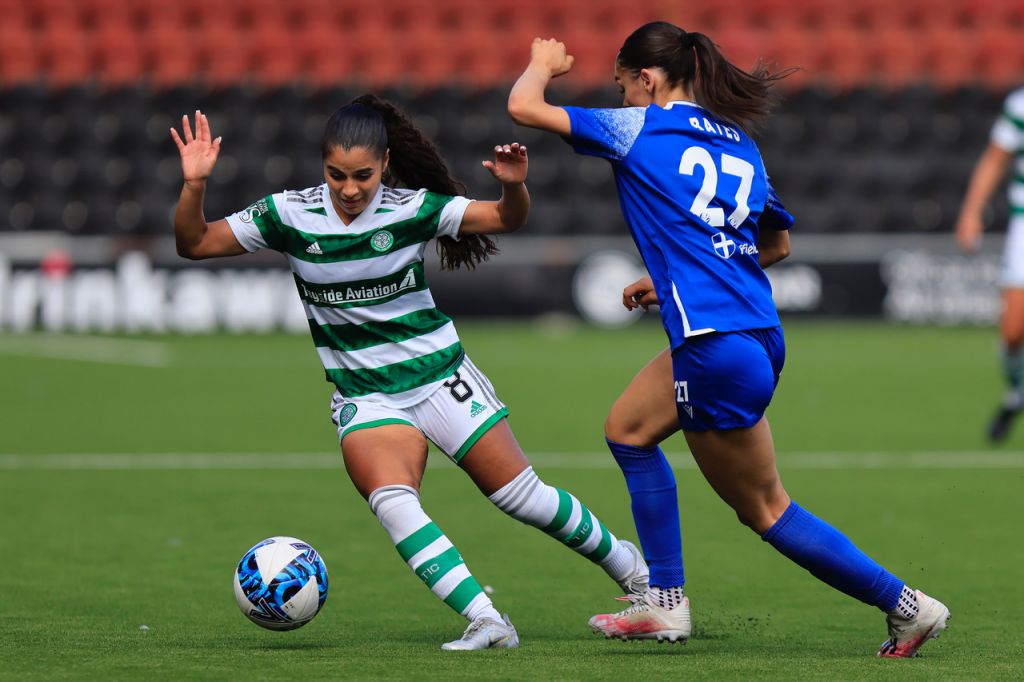 This time around, there were few moments where a victory seemed anything other than the likely outcome. Spartans – a tall and physical side – set up with a back five, yet Celtic, despite some early wastefulness in cross ball deliveries, and questionable positioning of players inside the area expecting to receive the ball, played patiently, addressed those issues and then calmly had the game put to bed by the half-time whistle, with two first half goals from Taylor Otto and Chloe Craig.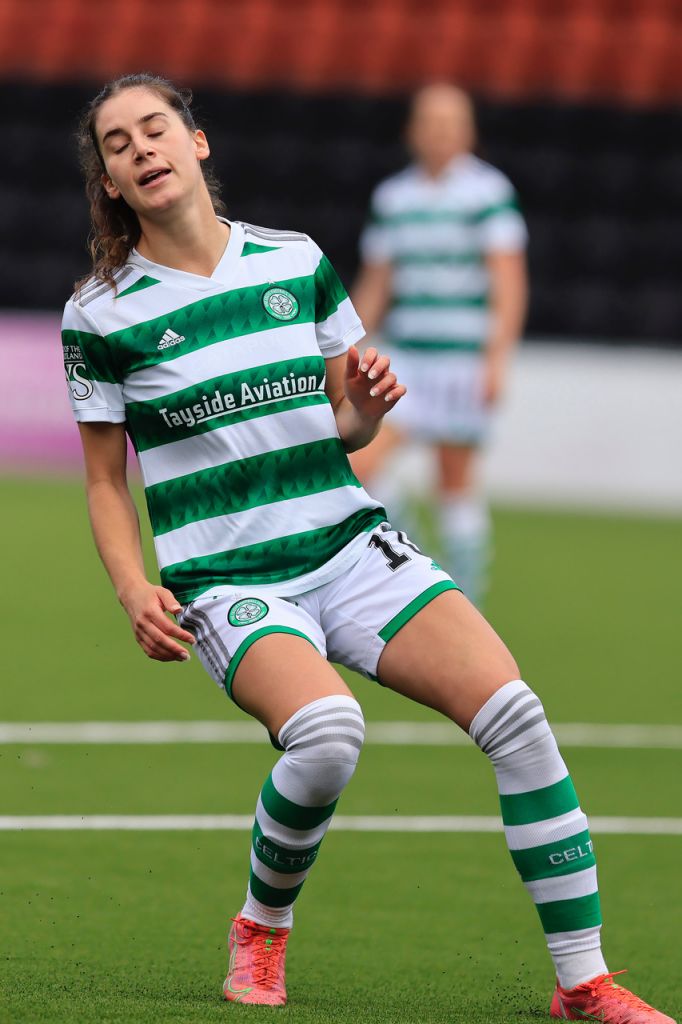 Two further goals in the second half, both from Clarissa Larisey, put Celtic out of sight, and the win was an indication a more ruthless Celtic is emerging this season.
New goalkeeper Pam Tajonar had little to contend with but looked assured, and Lucy Ashworth-Clifford brings a sense of balance to Celtic's attack as well as looking a goal threat. Meanwhile in midfield Taylor Otto alongside the returning Lisa Robertson offers midfield solidity as well as no little footballing talent, as shown with a player of the match performance including the opening goal and an assist.
And then there is Clarissa Larisey. It's quite a burden to lay at the door of the Canadian striker to replace the goalscoring threat of Charlie Wellings. Yet, when Sarah Ewens left the club for the WSL, Wellings herself had big boots to fill – and arguably she was an improvement on Ewens.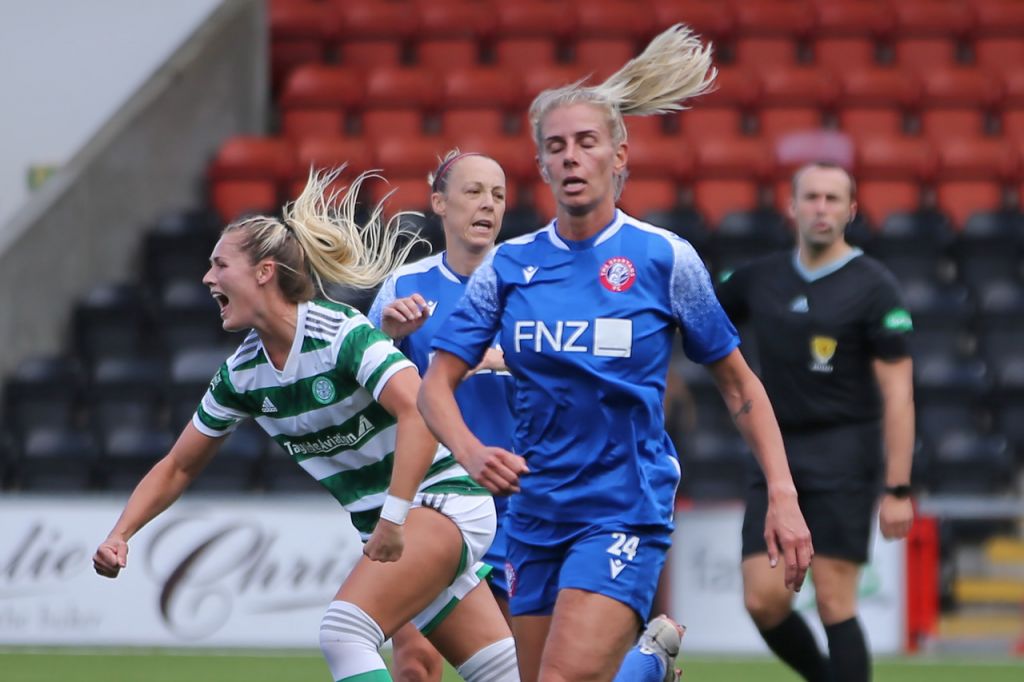 No doubt Fran Alonso would deflect any pressure from Larisey, and state the replacing of Wellings 40 goals last season has to come from throughout the squad – and he'd be right. However, Larisey has started in the sort of goalscoring form both Ewens and Wellings would have been proud of and she is a better footballer to boot. Three goals against Hibs, and a further two added yesterday makes for five in three games. Keep up that rate of return, and much like we soon thought 'Sarah Who?' last season, perhaps classy Clarissa will have us think the same when it comes to Charlie Wellings.
Player of the match Taylor Otto stated post-match to the official Celtic website that "It was really important for us to come out and make that statement and make sure we finished off the game, I'm proud of the girls for doing that."
📋First start✅
⚽️First goal✅
🍾First POTM✅@tbro303 spoke to @CelticTV after a great afternoon for the new midfielder!🌟#CELSPA🍀#COYGIG pic.twitter.com/MhmatzrhSP

— Celtic FC Women (@CelticFCWomen) August 21, 2022
And yesterday was a statement from Fran Alonso's side. All too often last season teams like Spartans caused us more problems than they should have, now there appears less chance of a repeat with this group of players. And that bodes well for maintaining a bona fide title challenge this time around.
Niall J