Kris Commons put the put in this morning after Ange Postecoglou lost his first Scottish Premiership match at Tynecastle on Saturday evening. He didn't mention the shocking challenge on Callum McGregor by Bobby Madden's Open Goal buddy Andy Halliday which apparently merited a free kick only. Nor the wrongly called office decision when Liel Abada seemed to have given the lead. Or the non-existent free-kick, taken ten yards further forward that where the so-called offence by Soro took place.
Great balanced view of the Celtic game on Sportscene.

No mention of the disallowed goal, the Halliday tackle or the non-existent free kick that led to their winning goal.

— TheMaestro1888 (@TheMaestro1888) August 1, 2021
Wow. Sportscene didnt show the Halliday scythe on its highlights show , anď no mention of it in the studio. 🤔

— Gerrybhoy1967 (@Gerrybhoy19671) August 1, 2021
To be fair to Commons, these incidents have pretty much been ignored by the media, for instance on the Sportscene analysis. The BBC were all over the warning issued to Ange Postecoglou at his introduction to the Celtic Fan Media yet when it all sort of proved to be bang on in his first 90 minutes managing in Scottish football they are much more reluctant to comment.
If Postecoglou wasn't sure at the time what that warning was all about then the penny clearly dropped at Tynecastle on Saturday night and the bad news for the Australian is that Bobby Madden is just one of a pack of these match day officials that he is going to have to deal with this season.
What gets said if Halliday breaks McGregors ankle here??

This was a cynical reckless challenge were he knew he was nowhere near the ball https://t.co/SfnDGwZKui

— Davie 🤓🏴󠁧󠁢󠁳󠁣󠁴󠁿 (@Davie_1967) August 2, 2021
"When a new manager takes charge of Celtic and fails to win any of their first three competitive games, the sound of alarm bells is normally deafening," Commons wrote in his Daily Mail column this morning. "But these are not normal times. There is an acceptance among fans that Ange Postecoglou has inherited a shambles of a squad.
"This is without question the worst Celtic team we've seen in well over 20 years. You would need to go back to the dark days of the early to mid-90s for anything to even get close.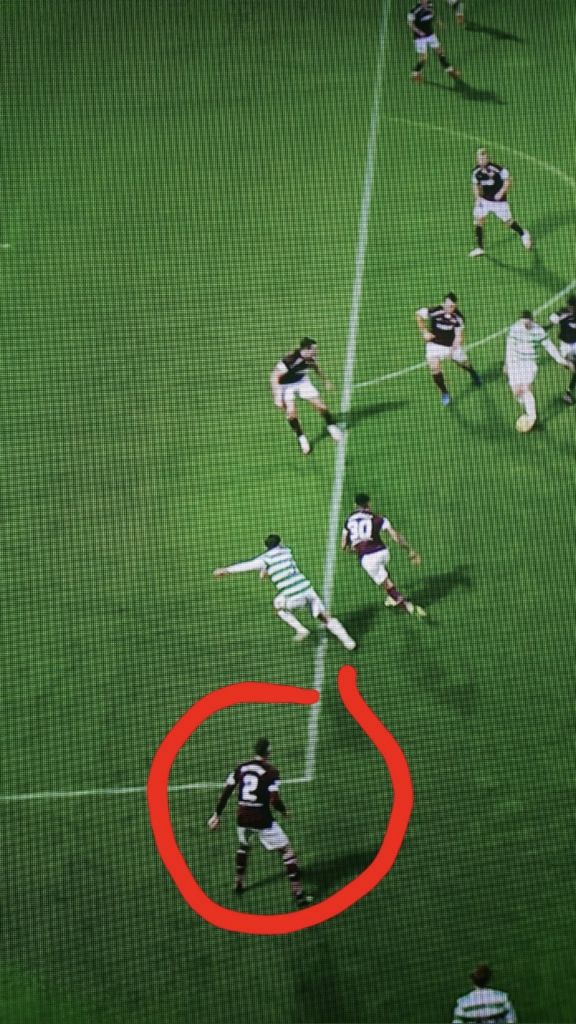 "(the)Rangers won last season's league title at a canter. They romped home like a true thoroughbred, amassing over 100 points and finishing the campaign unbeaten. Celtic had an abundance of time to prepare for the summer rebuild. Yet, eight months down the line, they have handed Postecoglou a donkey in what already looks like being a one-horse race once again.
"I would be astonished if Celtic got anywhere near (the)Rangers this season. The Old Firm (sic) clash at Ibrox on 29 August already looks like it could be a painful affair for Postecoglou.
"But he can't afford to look that far ahead because, in the here and now, he has a huge week ahead of him. A Europa League qualifier against Jablonec on Thursday night already looks fraught with danger. Put it this way, I wouldn't bet my last tenner on Celtic going through.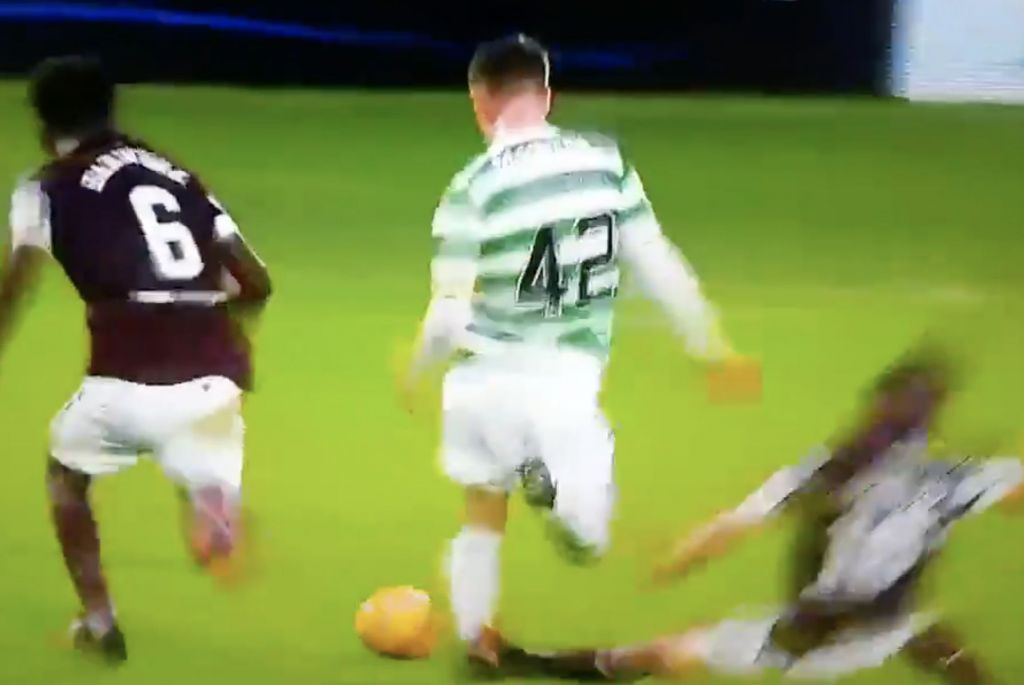 "Jablonec finished third in the Czech top flight last season, behind Slavia and Sparta Prague. Clearly, they are no mugs. If this sounds pessimistic, then how else are we to view Celtic right now? They've just been knocked out of the Champions League qualifiers by a bang average Midtjylland team.
"They've also just been beaten by a Hearts side who were in the Championship three months ago. Sandwiched in between all of this was a 6-2 thrashing at the hands of West Ham in a friendly.
"If Celtic are knocked out by Jablonec, they would then drop into the Europa Conference League, where the Shamrock Rovers and the Linfields of this world could await them. That's the abyss into which they are now staring. I felt like things couldn't get any worse after last season, but now I'm not so sure.
"With a home game to come against Dundee next weekend, things could unravel in double-quick time for Postecoglou if he's not careful. He has largely been given a free pass so far. But that can only last for so long. There will eventually come a point where fans will demand results and evidence of improvement.
"Other than a half-decent 45 minutes in the home leg against Midtjylland, I haven't seen a great deal to suggest that things are going to improve any time soon. It's a lamentable situation which could yet get worse before it gets better. Three games in and it already feels like the new manager is on the brink of a crisis and I do feel sorry for him.
"He has taken over a squad whose defensive unit for a Champions League qualifier consisted of Vasilis Barkas, Anthony Ralston, Stephen Welsh, Nir Bitton and Greg Taylor. If you had told Celtic fans at the end of last season that would be the back line for the Champions League qualifiers, there would have been uproar.
"The squad simply isn't fit for purpose. That's on the board, not the manager. But if results don't improve, it will ultimately be Postecoglou's neck on the line."
Not one person at @CelticFC with the courage to call out the cheating Refs and Halliday's assault. Not only are our club incompetent they are now hiding from their responsibility to defend our team and players from cheats and thugs. HH pic.twitter.com/iqSLeTdQ9E

— Celtic Gossip (@CelticGossip) August 2, 2021
Kris Commons used to brag about 'getting' Celtic, that turned out to be just talk. Playing along with the media game as usual, a Celtic man my jacksie.