THE squad that I joined was full of die-hard Celts – Paul McStay, Peter Grant, Roy Aitken, Pat Bonner, Tommy Burns – and they showed me the ropes as soon as I arrived. They were fantastic with me, and I realised immediately how much the club meant to them.
I always felt that we at least matched Rangers when we played them, and we far outshone them on more than one occasion during that period. There were a few matches later on where we absolutely hammered them, but we couldn't get past Andy Goram. Unfortunately for us, they rarely slipped up throughout a season, and just kept picking up league championships year after year.
We had to contend with the boardroom battles behind-the-scenes as well. That turmoil and upheaval was surrounding us every day. Although the players tried to focus on playing football, it must have affected us. It was definitely tough for the guys in the dressing-room who had supported the club their whole lives.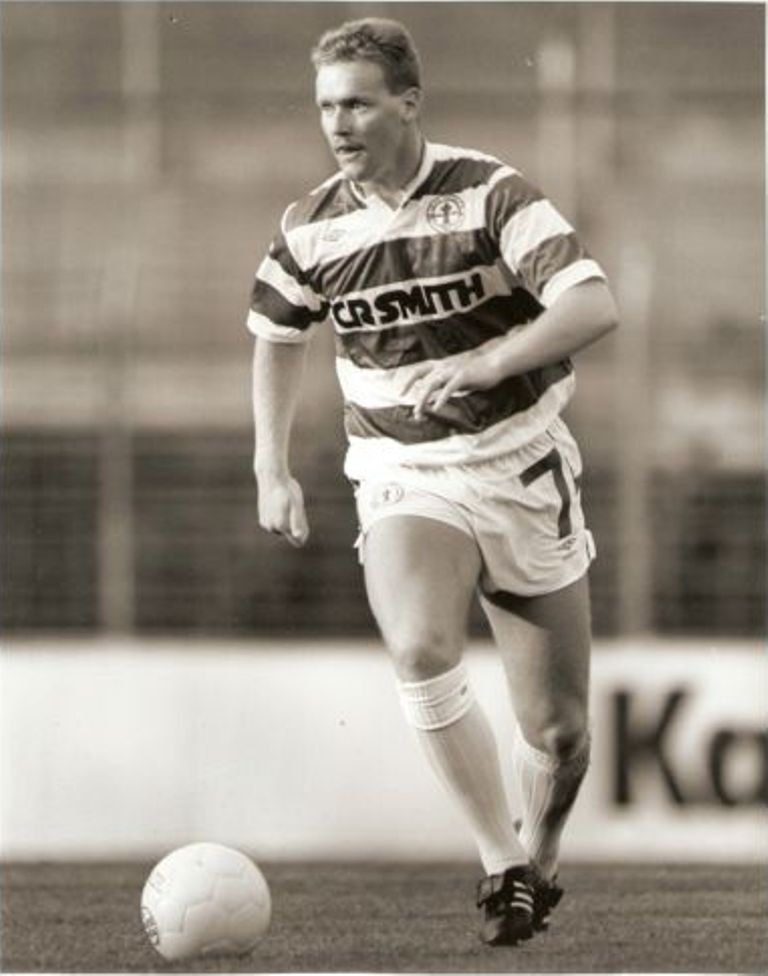 After Billy McNeill left, the board certainly backed Liam Brady in the transfer market, but none of his big-money signings worked out for him. I mean, what a player Gary Gillespie was, but he was coming to the end of his career, and didn't really play many games for us. Wee Stuart Slater definitely had some talent but he was too hot-and-cold. Tony Cascarino was a nice big lad, but he never had what it took to play in the Scottish Premier League. I think he got a shock with the pace of the game, and just couldn't get to grips with it.
When Liam Brady departed, there was a short spell when we were between managers, and all the coaching staff just mucked in and got us through a few tricky fixtures. That's when my old gaffer, Frank Connor, held the fort, and Frank proved that he had a football brain because we were undefeated under his stewardship. The experienced players stepped up to the plate as well during that time, but we had total faith in Frank. He's one of the best men I've met in football.
Lou Macari took over next, but he was the boy who never turned up. His coaching staff would all be in, but Macari wouldn't show up until the Thursday. It was an absolute shambles during his spell.
My biggest regret was that I was at Celtic for six years, and I never won a trophy. We desperately wanted to win the League Cup for Tommy Burns in 1994, and what happened in that game still hurts me to this day.
Tommy had a huge rebuilding job to do. I remember playing in Ian Rush's Testimonial, and it really was like men against boys. Liverpool hammered us 6-0, and were outstanding on the night. Anfield was the best stadium I played in away from Celtic Park for atmosphere. The noise coming from the supporters was something else that evening.
Despite all the disappointment, I still loved my spell at Celtic Park, and I played alongside some very talented boys in my time there.
Here are the greatest Celts that I have known: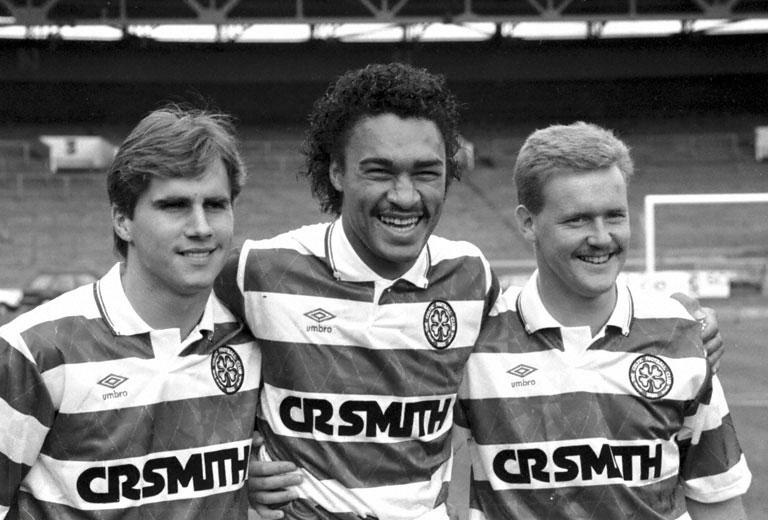 Mike Galloway's All-Time Celtic XI (4-3-3)
1. PAT BONNER
You need the goalkeeper to be the boss at the back, and Packie certainly was the boss. He always let you know exactly how he felt, and that was so important in organising the rest of the back four. Pat is an absolute legend in Ireland, and he was respected all over the football world for his performances with the national side.
2. TOMMY BOYD
It was a tough decision between Chris Morris and Tommy Boyd for right-back. Those two boys were real athletes, but Tommy just edged it because he never stopped during a match. He went up-and-down that line for fun, and could play either side of the defence.
3. ANTON ROGAN
We had a few decent left-backs in my time – Dariusz Wdowczyk and Tosh McKinlay in particular – but I opted for Anton Rogan because he would give his all no matter what. Anton was an out-and-out fighter, and he had a great engine too. It didn't matter if Anton was playing well, he never hid during a game.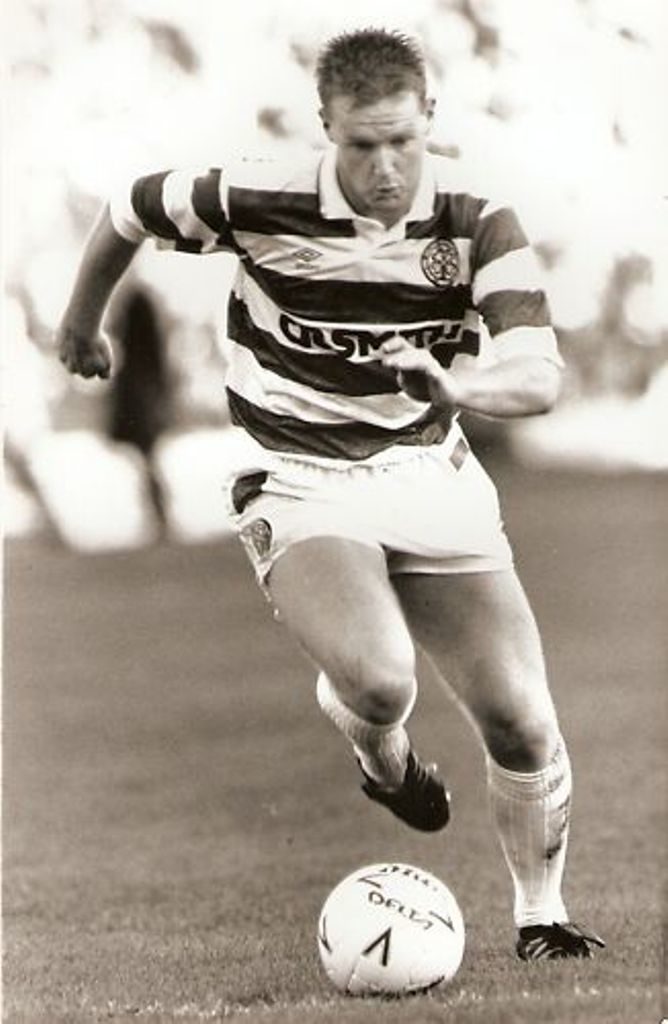 4. MIKE GALLOWAY
I played everywhere apart from in goals for Celtic, and feel that my best football was undoubtedly under Liam Brady. Liam mainly played me centre-half, and allowed me to wander upfield. I enjoyed playing under him, and I scored quite a few of my goals throughout that period.
It was around about that time that I was called up to the Scotland squad a few times, and I got a full cap away to Romania. I've got to be honest though, and say that signing for Celtic and playing my first game in the Hoops was ten times better than playing for my country.
5. PAUL ELLIOT
Playing alongside me would be Paul Elliot. When I played with big Paul, he went for most of the high balls, and I just swept up behind him. He was a solid centre-half, and we played quite a few games together in defence.
Elliot enjoyed his nights out in Glasgow with Jackie Dziekanowski. I think they had season tickets at Victoria's in the early nineties!
6. PETER GRANT
It was a toss-up between Peter Grant and Roy Aitken for the number six shorts. I went for Peter because I played more games with him that I did with Roy. Peter was another die-hard Celtic supporter, who would never give you less than 100%.
If this team played in the modern era, I don't think we'd be on the pitch long. The way we played the game was full-blooded, but we wouldn't get away with that approach these days.
7. JOE MILLER
When Joe Miller was on form, he was completely unplayable, and for that reason I would play him wide-right.
If I was going to go for consistency then I'd have played John Collins wide-left, but when wee Joe was on the ball he was an unbelievable threat.
Joe was another of my team-mates who was Celtic through-and-through.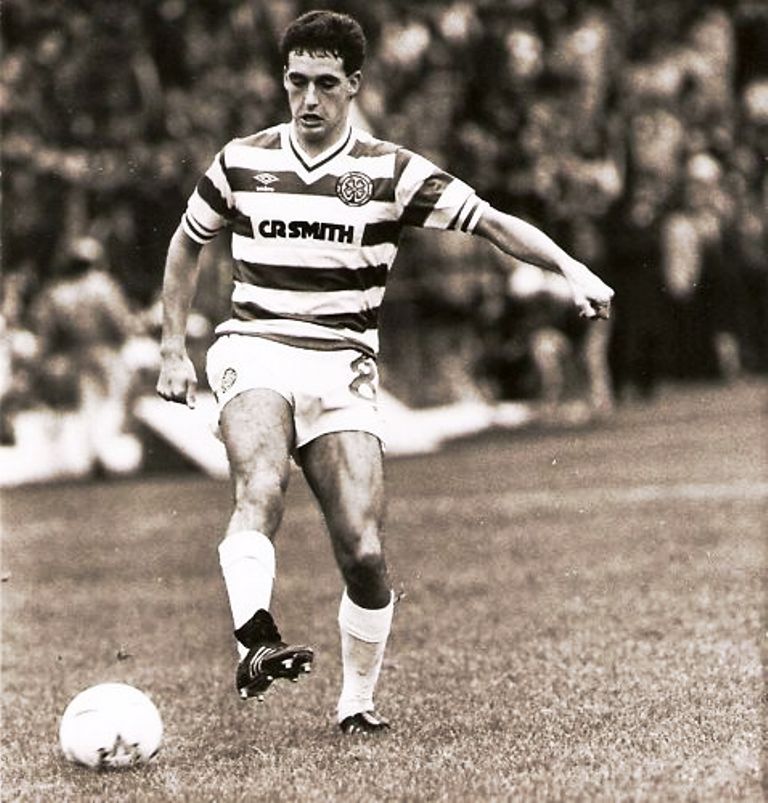 8. PAUL McSTAY
Paul McStay is the best midfield player that Scotland has ever had.
I feel fortunate to have played alongside someone of that calibre.
I'd definitely give the captaincy to Paul, too. He was generally quite quiet off-the-field, but he wasn't quiet in the changing room or on the park. He would still boss you about.
For me, another top captain would have been Peter Grant because he never shut his mouth. But the fans loved Paul, his team-mates loved him, and everybody wanted to buy him. There is no doubt in my mind that Paul McStay deserved to be the Celtic captain.
9. DARIUSZ 'JACKIE' DZIEKANOWSKI
Jackie was another one that the fans really took to. He was well known for loving the Glasgow nightlife, but what a fantastic footballer he was as well.
When I look back to the 5-4 game against Partizan Belgrade when they put us out on away goals, I remember Jackie's outstanding individual performance. He scored four goals and was amazing that night.
10. ANDY WALKER
Who would I partner with Jackie?
Well, I played alongside Frank McAvennie and Charlie Nicholas, who were great strikers in their day, but they were back for their second stints by the early nineties. Andy Payton* was a hard-working forward who was anything but a big-time Charlie, and he scored a lot of goals. We also had Tommy Coyne, who was my room-mate and good friend. Tommy was an excellent goalscorer but he always seemed to be in and out of the team.
In my opinion, Andy Walker was one of the best strikers in Scottish football in his day, and I would play him every week. With a run of games, I know that wee Andy would score goals for me.
*Talking of Andy Payton, we had an interview with him a few days ago on The Celtic Star, READ HERE.
11. TOMMY BURNS
Twists-and-turns, Tommy Burns…
Tommy was an obvious choice on the left-hand-side of my team. He was coming to the end of his career by the time I arrived at Celtic Park, but his ability was second-to-none.
Sometimes it's difficult for a player to move into management, and then be in charge of his old team-mates. But Tommy would have just asked God to help him. He went to chapel every morning, and I always looked up to him. He was an incredible person, that man.
Tommy Burns was a huge influence on all the players – young and old. He was an absolute gem; a beautiful human being, and we always thought we could win the league under him.
Tommy started to put his own mark on the team, and he brought in Pierre van Hooijdonk. Big Pierre scored on his debut against Hearts at Hampden, but that was my last game for Celtic.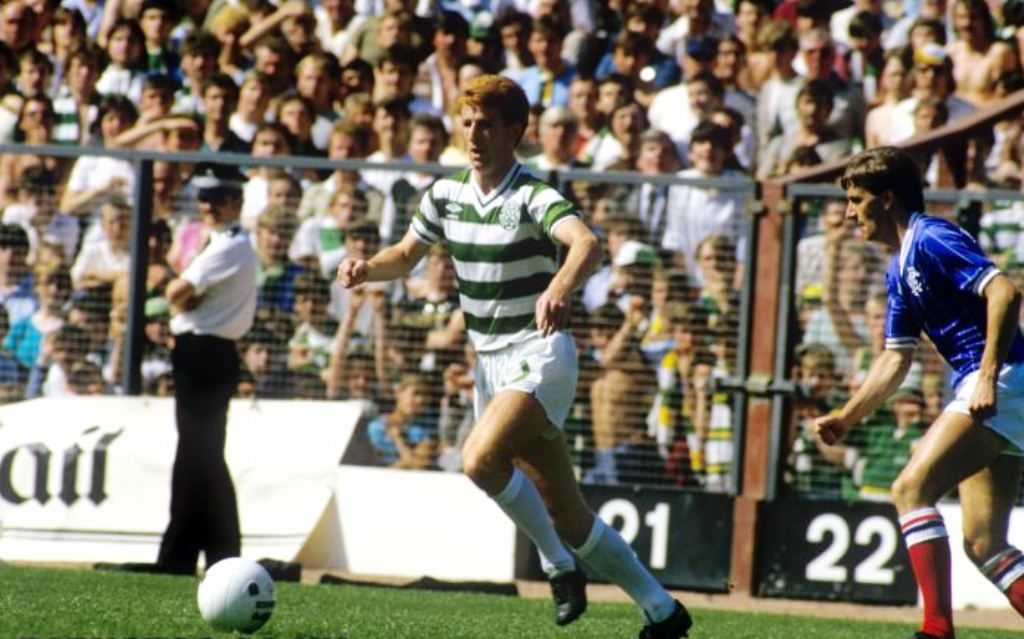 Leicester City came in for me, and I agreed to go down there on loan. I had been a schoolboy down at Leicester for a spell, so in a round about way, I started and ended my career there.
Leicester were struggling at the bottom of the table when I went down, but, regardless of that, it was great to play in the English Premier League. I had just turned 30, and was at the peak of my career. Leicester offered me a four-year contract, and then disaster struck. I had my car accident, which blew everything out of the water.
I was in a coma for six weeks. The first person to come down to the hospital from Celtic was Tommy Burns. He used to call me "Sykes", meaning 'psycho', and when he came to my bedside he apparently touched my leg and said, "Come on, Sykes". From what I'm told, my leg twitched when he put his hand on it. He was an amazing man.
I was in hospital recuperating for six months when I finally emerged from my coma. From when I was knee-high, all I ever did was play football. That was all taken away from me. My career was gone in a flash, and it took me a long time to get over that.
I went on my merry way, and tried to block everything out by drinking. That was when a whole different journey started in my life. It was up and down, and then down, and down, and further down. It caused me a lot of trouble, as I just couldn't cope with the position I found myself in.
When things were really bad, my pet dog kept me going. I knew I was responsible for my dog, and when I was climbing the walls for a drink, I had to get my jacket on to take him for a walk. In time, I ended up getting involved in the local dog charity in Northumberland, and I still volunteer to this day. That is where I met my partner, whose brother runs the charity, so it has helped me immensely in my recovery.
Everybody knows that I'm a recovering alcoholic. It took me a good ten years to get off the drink, but I haven't touched it now for many years.
Now I'm in a very stable place, and life is good again.