JORGE CADETE made an instant impact, so did Big Pierre. Henrik Larsson didn't and things can go very badly wrong on your Celtic debut, no-one knows that better than Willie Garner, who wore The Celtic shirt for the first time against this evening opposition St Mirren and it all went horribly wrong.
The excellent Celtic Wiki describes Willie's horrible debut like this: "The no-nonsense defender made his first team debut in a 3-1 League Cup defeat at home to St Mirren on 8 August 1981 and had the severe misfortune to score two own goals in the defeat, which ranks his debut as possibly one of the poorest in the club's history."
Poor Willie never recovered from that disastrous debut.
On Saturday two new Celts made their debuts against Airdrie in the Scottish Cup. Oliver Burke led the line and should plenty of potential for the future four months (at least), he has pace, he's got good movement, he is strong and he gets a shot away.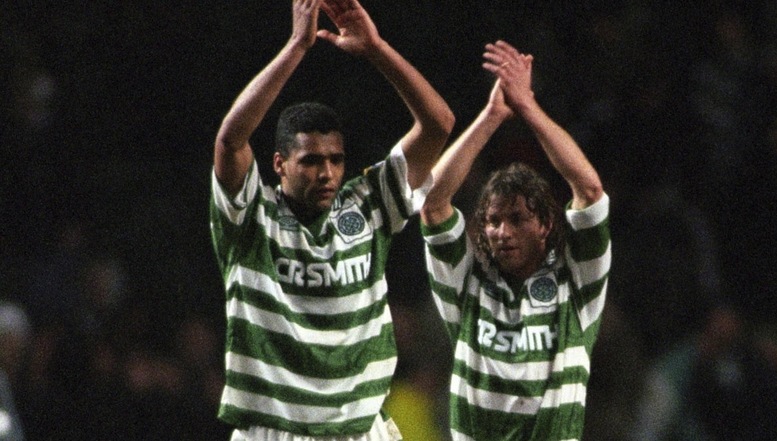 No debut goal for Burke but while his debut wasn't up there with Cadete's or van Hooijdonk's, it was better than Larsson's and miles ahead of Garner's!
And that brings us to Timothy Weah. He came with all the promise of being a top performer in the game and we really could be in a privileged position to have this Bhoy playing his football at Celtic for the next 4 or hopefully 16 months.
He plays football the way we want it to be played and he immediately became a favourite with the support – an instant affection for a player who 'gets bums off seats' – as former Celtic manager Liam Brady used to claim about Stuart Slater!
Weah is more Larsson than Slater though and hopefully the icy cold conditions tonight will not freeze over his enthusiasm that is infectious. Hopefully he'll spread it though out the team.
"You never know what's going to happen on the pitch, you just have to go with the flow, and that's what I was doing," Weah told the official site.
"If the opportunity came, I'd try to seize it. I did that, and I'm really happy, although I'm never content.
"I have to keep going, and I have to get more goals. I'm hungry right now, so we'll see what happens next time.
"I'm ecstatic to get the chance to play here. I think this is going to be huge for my development, playing in this type of atmosphere, in front of these fans, it's amazing. I can only get better and grow from this.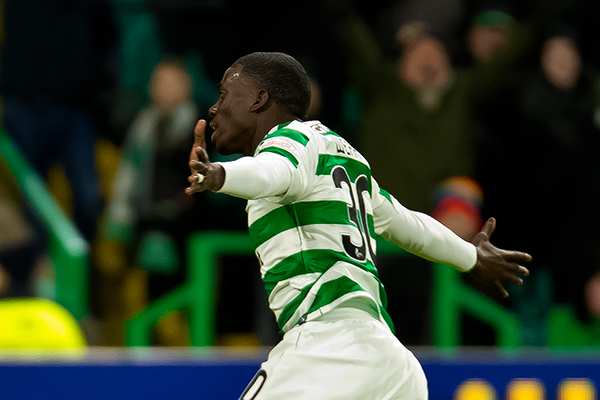 "I'm ready to do whatever the gaffer needs me to do.
"If he needs me to start or if he needs me to come off the bench, I'm ready to give 100 per cent. With regards to Odsonne, he's recovering well and he'll be back soon, and I can't wait to get back on the pitch because we've had some good times together.
"I love the style of play here, it's an attacking mindset at Celtic.
"As an attacker, I love that we go forward and it's amazing.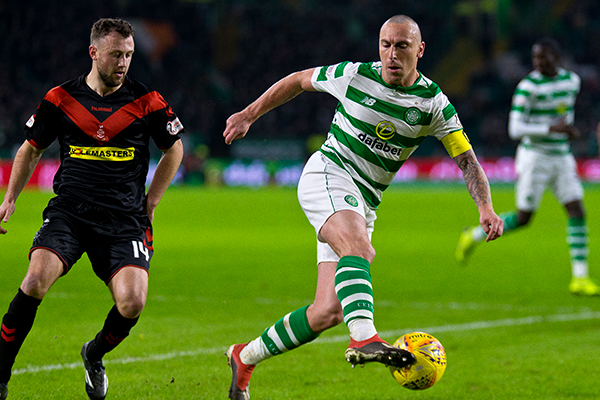 "You've got guys like Scott Brown, and Ryan Christie, and playing with guys like them is amazing. They're going to get you the ball, and it's up to you to seize those chances.
"I feel like this season is going to be good for us. We just need to take it step-by-step and game-by-game and we'll see what happens."
Timothy Weah's infectious enthusiasm is a joy to behold.
Also on The Celtic Star on today…
'It's great to be back,' says 'Buzzing' Bitton, Farewell Johnny, 'YNWA TG CSC'