THE run from Kristoffer Ajer and back heel from Odsonne Edouard, the composure of Callum McGregor and the vision of James Forrest all played a part in a fabulous winning goal at Pittodrie yesterday afternoon. Oh and the deadly finish from the Norwegian shouldn't be overlooked either but what about that sitter Odsonne missed the the last minute? A soar one for this who had predicted a 3-1 win for Celtic, but it reality, what the hell do we care?
Ajer's run amazed Derek McInnes who reckoned his side well positioned to stop any great threat emerging from that Celtic attack until Ajer's run from the other side of Pittodrie to get into the space that gave him the chance to win all three points for the Hoops. The Aberdeen manager called him the "Norse Horse" and the big Norwegian laughed when he heard that.
"Well, I like to run!" he said to the Media, as reported by Scottish Sun. "I saw James Forrest had the ball on the left side and, with his quality, I knew he wouldn't lose the ball. I started running and I screamed for the ball from the halfway line — and luckily I got it.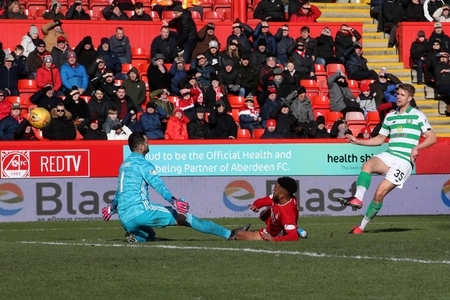 "I knew that the Aberdeen goalkeeper is really good and he was making himself big. So I had to lift the ball. I'm just happy that I managed to do that. It was a fantastic moment. We knew that Aberdeen were going to be tough.
"They made a fantastic game of it, they pressed us high and they made it difficult for us to play out from the back. They created some very good chances and they performed at a really high level.
As a defender it was probably the worst conditions to play in — with wind like that. The ball is in the air and you have absolutely no idea where it will land. Both teams played with the conditions in their mind and went a little bit more direct. Obviously we're just happy to get the three points," Ajer admitted.
"We knew that Aberdeen were going to make it difficult for us. They performed really well, but we are just happy to get away with three points. That's what it was all about," Ajer continued, and you can watch the highlights below.
"We went away to a really tough fixture with the conditions and the dry pitch, so we knew we had to play a little bit different. Aberdeen played their best performance against us, the way they pressed us and played was really good. Was it ever in our minds to settle for a draw? No, never.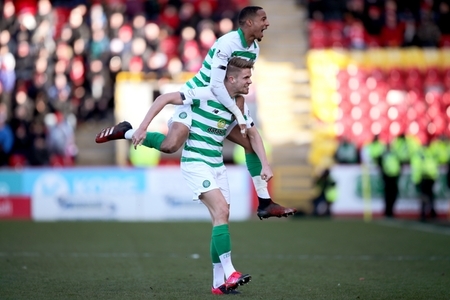 "As a Celtic player, you're never happy if you aren't winning. We always have a mindset to win the game and, at 1-1, we changed the system to a back four to attack more.
"Winning is always our target but Aberdeen always perform really well and there is a reason this is such a tough venue. We always come with a belief though that we can get three points away from home.
"We set up to hurt teams and they made it really tough for us, so we are just happy to win."
That goal ensured that Celtic's perfect start to the New Year continues as the hurt from the defeat in the Glasgow Derby on 29 December fades, eased by the win at Pittodrie which for a few hours at least increased Celtic lead from the two point advantage at the end of last year, having played a game more to 13 points.
The Rangers scraped a narrow 1-0 win over Livingston in their hastily re-arranged match from Saturday and the empty seats in the stadium was probably as much to do with the unheard of quick re-arrangement of the fixture – which left Livingston furious – as it is to the contrasting fortunes of the two title contenders since play resumed after both sides had a winter break in Dubai.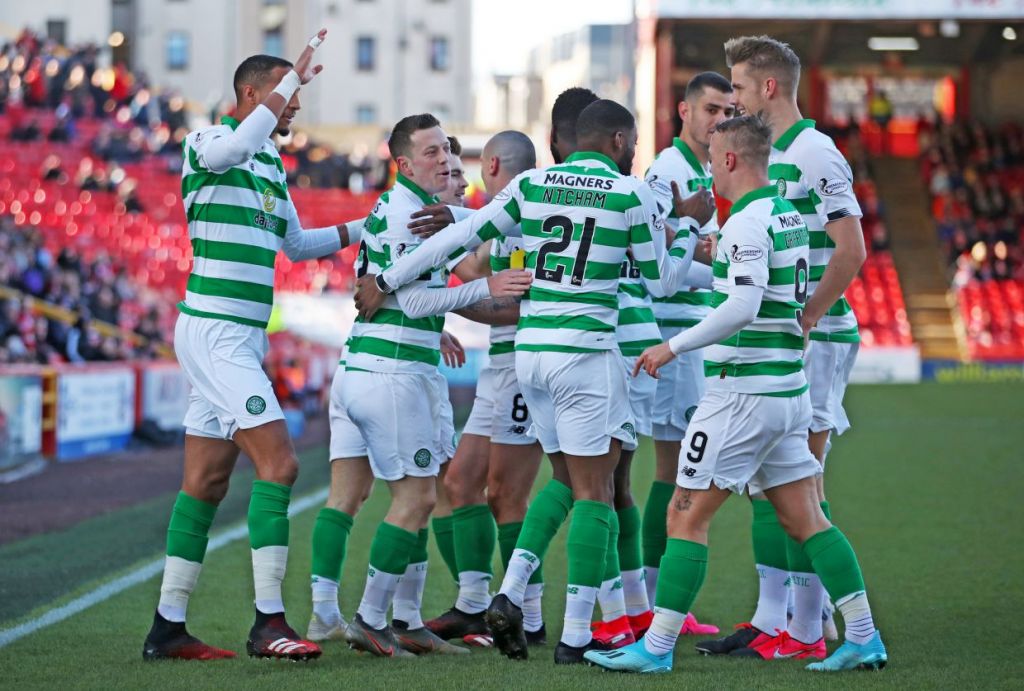 Celtic have played seven, won seven since the winter break ended and next up is a trip to Copenhagen on Europa League duties on Thursday night in the early evening kick-off. Ajer turned his attention to that after the jokes about his horsing about at Pittodrie.
"We play so many games from now until the end of the season," he said. "On Thursday we go into a difficult European game, then we have so many tough league games coming up.
"We're never getting carried away. We know we now need to go and recover and go again on Thursday. That's how it is to be a Celtic player, you have to win every game and that's what we're aiming to do.
"We obviously weren't happy with the last game before the winter break but we knew that Dubai has been so pivotal in the past. We knew we could really benefit from the trip.
"So the work that the full squad put in was intense and every player in the squad was fantastic. That's the reason we've come back so fresh," he said.
On The Copenhagen challenge Ajer had this to say: "Copenhagen will be a typical Scandinavian team. They will be well structured and will fight for their lives.
"We know how difficult it will be, so we have to recover and get ready to put in a big performance. Their winter break doesn't make a difference. I know how tough the training is for them during the last period. Copenhagen will be fitter than ever."
DON'T MISS SANDMAN'S DEFINITIVE RATINGS FROM ABERDEEN 1-2 CELTIC.
READ THIS Gesture meaning the league is over – These fans react to Taylor copying Morelos.
AND THIS David Potter – Sheer Grit and Determination edge Celtic a step closer to 9IAR.
WATCH THIS – Video – Scenes at Full Time
Help raise money for Celtic Youth Development by joining the £1 weekly lottery and you could win up to £25,000 – just click on the photograph below to join. Lots of our readers have already done so and they're now doing their bit to help fund Celtic Youth Development that can deliver the stars of tomorrow and beyond. And you might even win a few bob too!