NK Osijek couldn't hit the back of the net on the park this evening but they certainly hit the nail on the head off it with their observations about the demise of Rangers in 2012 and who the main culprit was – David Murray!
And on one of their forums this evening these comments are a hot topic.
"It takes a foreigner to properly attribute the blame for our problems since 2012 to the source of them, namely the "main culprit" as they put it, our self-declared "Custodian" of eternal infamy.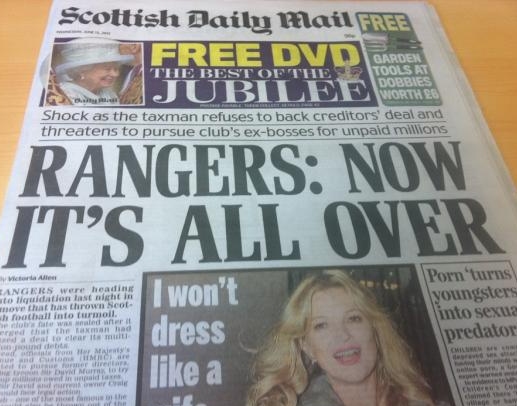 "As for the "Custodian's" attitude, the response from the "source"(which I've emphasized) whoever that may be, says everything about the utter abdication of responsibility and absence of contrition that he has demonstrated since he departed without as much as a backward glance. He may have "won" 35 trophies and made a UEFA Final, but legacy is everything and his was disastrous."
That's fairly clear then. Here's what has been reported by K Osijek on their website:
"In July 2012, the club experienced a real agony.
"Due to major financial problems and tax debt, bankruptcy was declared and Rangers FC was thrown into the lowest level of competition."
They went onto say that David Murray, who they reckon is worth about £150million, was the "main culprit".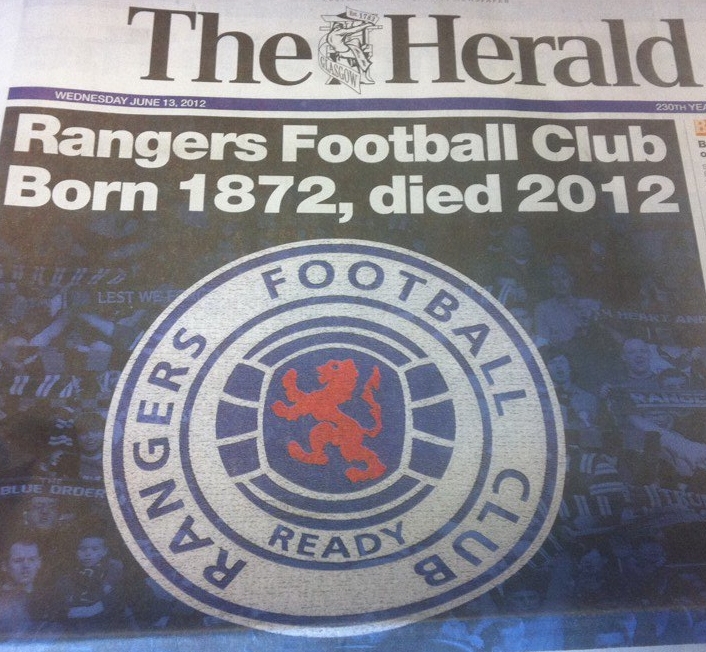 All that seems fine from the Croatians, when a Scottish sports journalist gets involved we get this beauty:
Rangers then went into administration and liquidation before having to work their way back up from the bottom tier of Scottish football.
Murray had a source state that he was "not bothered" by the claims on the
NK Osijek website.
The same source added: "However, I think he'd be happy to take credit for the 35 trophies and UEFA Cup run."
So how did all this go down in their discussions? David Murray's not popular it seems:
"No surprise the snake wants credit for spending fans' money and thinks our 2012 crash had nothing to do with him. Our Sir Fred Goodwin."
While someone else called Murray "a Scottish Peter Risdale," which is quite profound, as is this:
""Demise" as in our club being fecked over the last six years by charlatans and thieves while someone who made his name on OUR name washed his hands of his responsibility. OUR legacy is that we, the support, showed all the haters who are the true custodians of Rangers."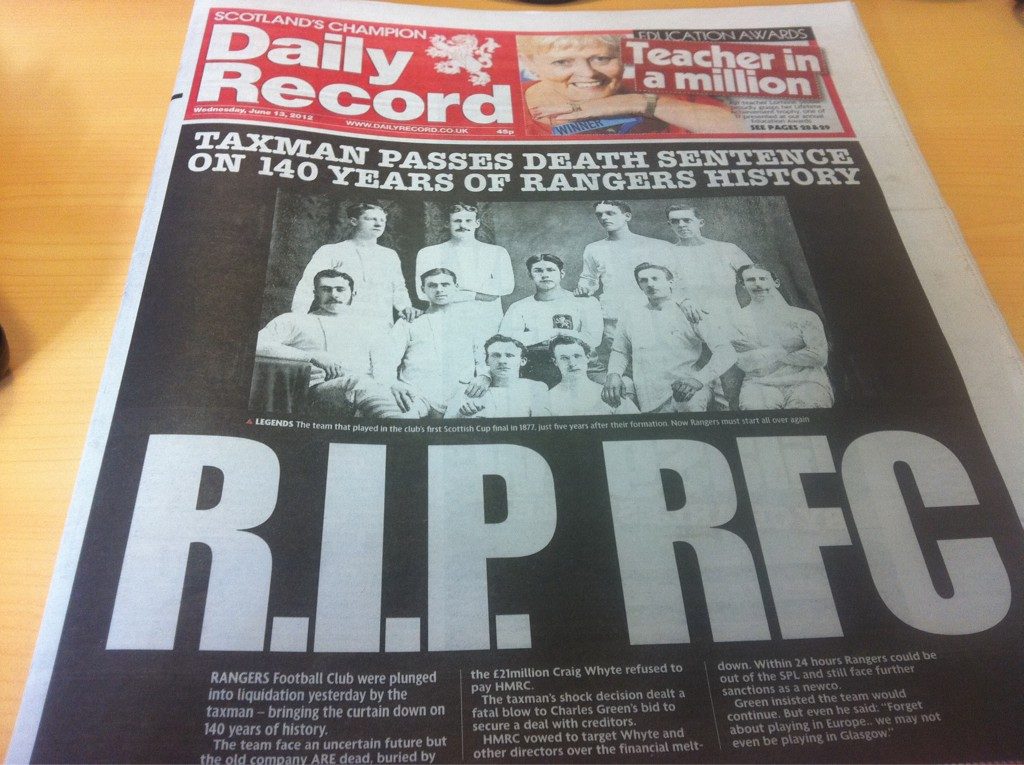 And be careful what you say about them being a new club and all because they may take you to court…
"We need to take someone to court. Just one person.
"The next one that says "the Club went bust" should be challenged in court.
"The holding company went bust. NOT THE CLUB."
So it did, aye.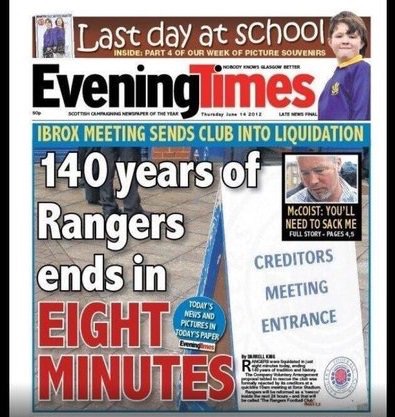 Then it has taken a little longer than usual but one of them has turned this topic of conversation onto child abuse. Warped minds…
"It often takes someone outside looking in to see and articulate the truth.
"This is the only way I fear that the greatest scandal in football will be revealed to the world. If you know the history and all that."
And the last word, to explain things a little better to the Croatians…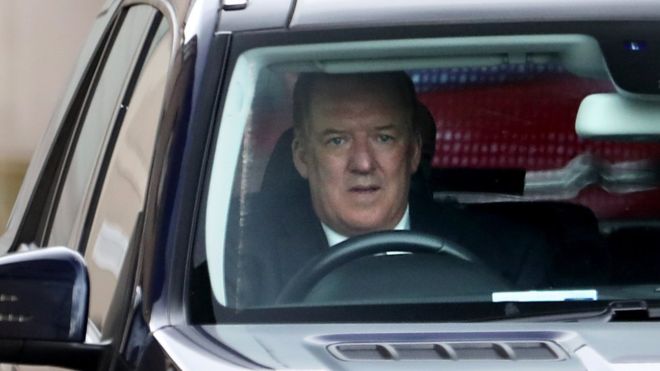 Meanwhile the Ibrox supporters this evening in Croatia were clearly heard singing a range of sickening sectarian hate songs including the banned B*lly Boys song – you can read more about the consequences of this HERE.