CONGRATUlATIONS to Scott Brown who completed a clean sweep of awards last night when he won the most important one of them all – the Celtic Supporters Association Player of the Year.
Earlier he was speaking to the press and was asked if he would like to be the next Celtic boss. This is something that we have written about previously on The Celtic Star and we reckon that if Brendan stays for 10IAR then fancies trying something else back down south, then Broony would be the ideal candidate to succeed him. Here's Broony's thoughts on the subject:
"Who wouldn't? Everyone would love this job: every fan, every manager – especially in Scotland.
"I'm not one to just sit about and chill, enjoy life playing golf. For me, I'm going to go into coaching.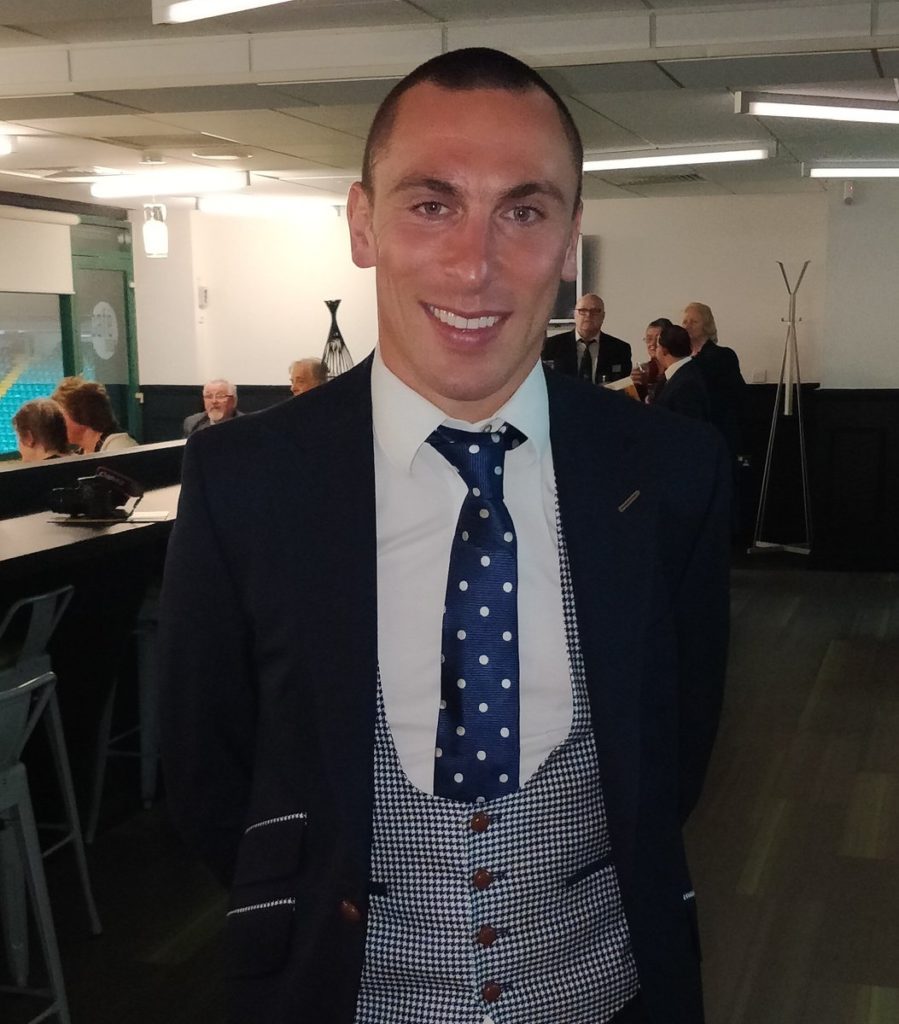 "I had the chance through Celtic to go and help coach the Under-20s with Stevie Frail and Tommy McIntyre – and I jumped at the opportunity.
"I was doing my B-licence, so it was a great for me to help push through that. I really loved it, but it was just too much hard work doing that as well as coaching during the day; going to games at night, training during the day and then trying to focus on games on Saturdays and Sundays.
"I think the imbalance was just too much for me."
Brendan certainly has got the best out of Scott Brown – as the awards he has won in recent weeks testify. So too do the challenges that he is having to face – Steven Naismith is suspended from tomorrow's game against Kilmarnock after his assault on the Celtic skipper last Sunday and he is not the first to resort to illegal means to try to stop Brown.
None have worked. They haven't been able to stop Broony and we suspect nothing will stop him leading Celtic to 10IAR glory and then becoming the next Celtic manager.
Broony has been very impressed with Brendan Rodgers and will use what he has learned from the Irishman when the time comes for him to hang up his boots and get into management.
"As you see, we got a top quality manager from England who almost won the Premier League with Liverpool.
"He wanted to come here, so it shows you the pull this club has got.
"I've seen a lot of managers come here and leave with grey hair. I've also seen managers love the job and I think Brendan is the perfect one for that and he seems to be thriving off it, coming up to Glasgow and just enjoying life and management – although maybe not enjoying the weather as much as down the road.
"It's that love for the club and the desire to want it to do well – I've got that, too."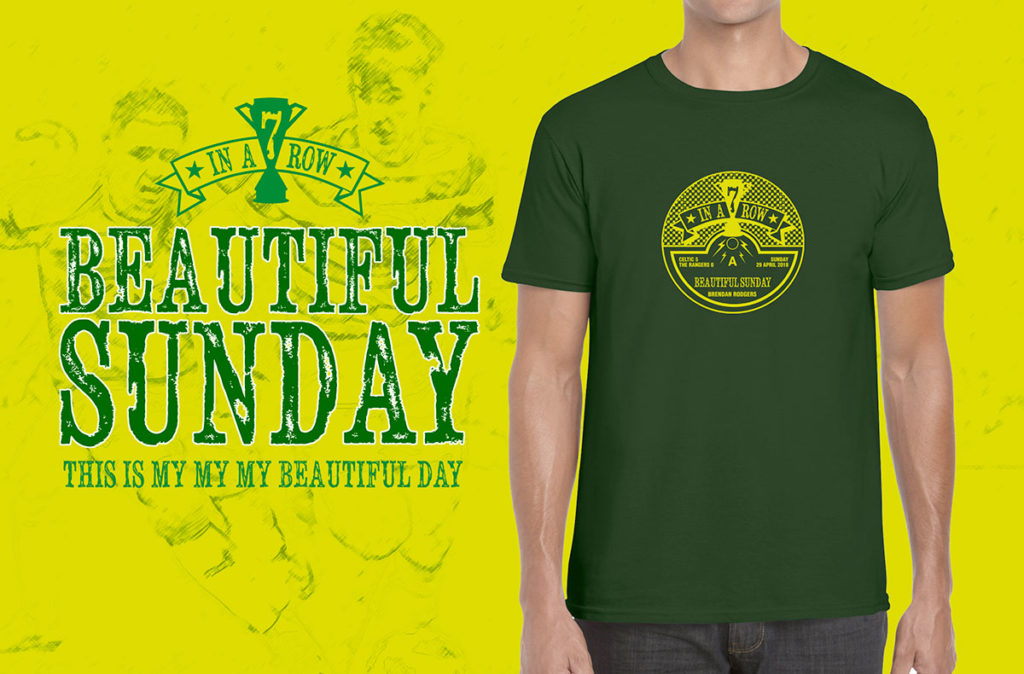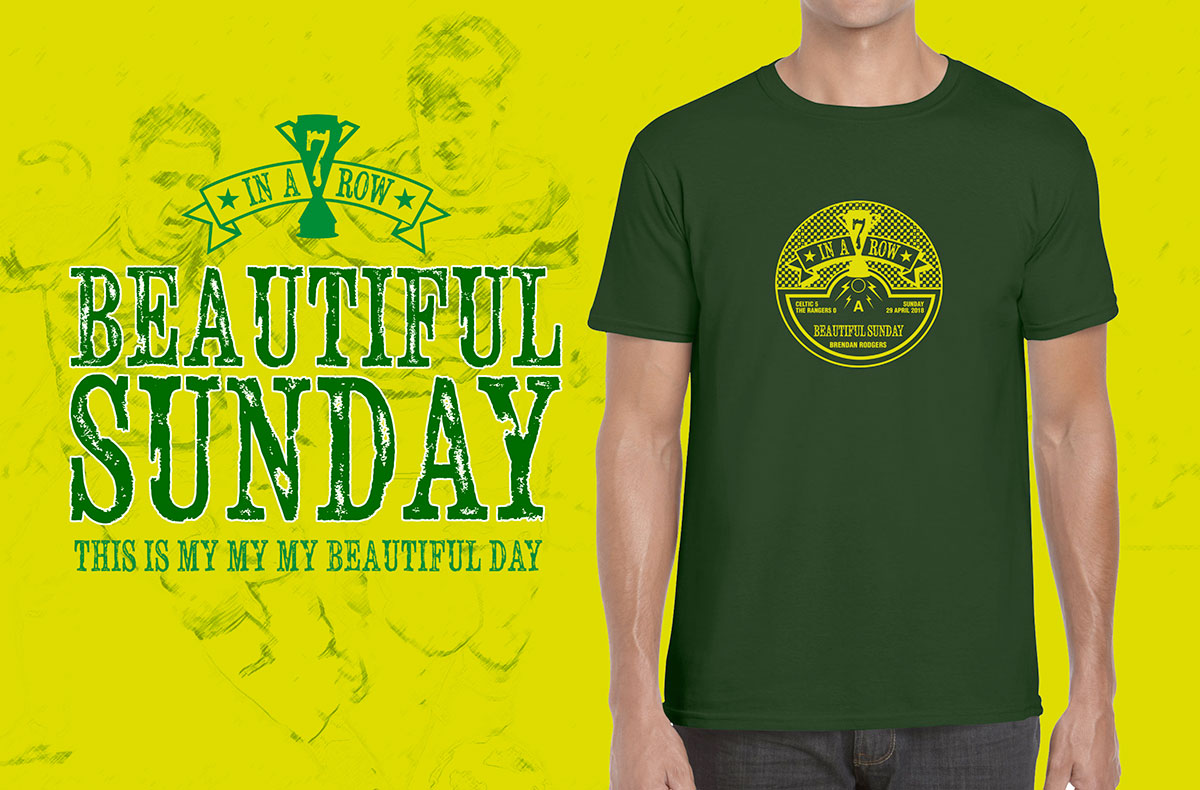 WATCH AND VOTE
Watch the video of this Celtic win over Rangers and tell us if you agree with Jim Craig who reckons the Rangers goal was NOT an own goal by him, then vote below…
 Loading ...
NEW! THE CELTIC STAR PODCAST featuring John Paul Taylor, Celtic SLO…