Neil Lennon's chat with Chris Sutton on BBC 5Live yesterday has resulted in a few headlines around how Celtic may be forced to make some tough financial decisions if the current Covid-19 shutdown continues.
As reported in Daily Record this morning Lennon has indicated a boardroom review will take place at the end of April and Peter Lawwell will be expecting to look into cuts being made as an option to consider going forward.
Celtic of course are not immune to the financial impact this enforced shutdown will have on footballing operations. Hearts have already stated their intent to make strong and early decisions on wage cuts, Celtic however have been in a position whereby, for the time being at least, they can take a more cautious approach. Yet when you consider, even clubs at the other end of the European scale such as Barcelona and Bayern Munich have also indicated they are having to cut their cloth accordingly, it would be remiss of Celtic not to strategise for future eventualities.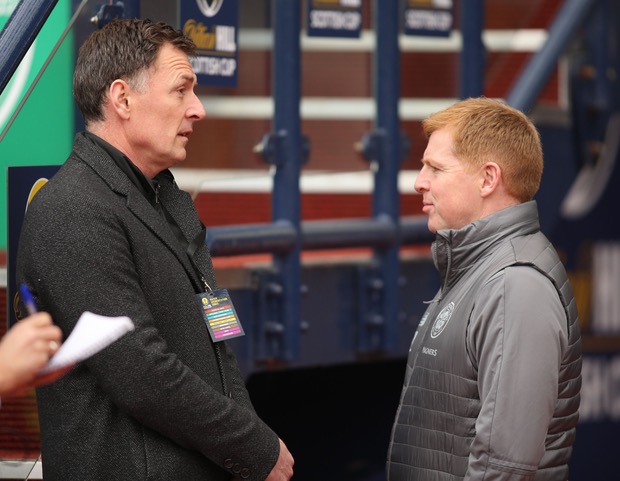 On Celtic's position Lennon had this to say on BBC 5Live:
"Yes. We'll probably have a look at things at the end of April in terms of the club as a whole.
"Peter [Lawwell] and the board will review it then. At the minute, we are okay.
"For Scottish clubs, this is the time of the year when they are putting out season tickets, but, obviously, the general public are very wary and reluctant to part with their money as they don't know what they are paying for yet and we still haven't finished this season yet.
'We don't know whether that's going to happen or not. We need to get a decision sooner rather than later on that.
"There has to be a backstop date at some stage so we can start to plan ahead.
"We're financially robust, but are still feeling the hit. We've been told by the chief medical officer here it's going to be 12 to 13 weeks in this situation, so it's really difficult to plan for the future and you have to prepare yourself as best you can for whatever the outcome is going to be."
It's fair to say Celtic have a lot of uncertainty around all our main streams of income at the moment.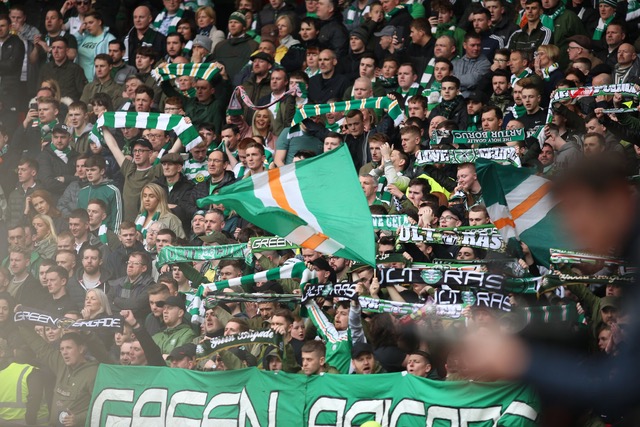 Season ticket renewals have gone out already, slightly earlier than normal and just prior to the shutdown kicking in. With no indication from the club as to how the take up has gone, you can be sure an extension of the deadline to commit to the new season is likely, meaning a delay to a major source of Celtic's budget for next season.
Of course this is a huge part of Celtic's income. The uncertainty for Celtic fans as to whether they themselves will be able to commit to such a financial outlay in such a turbulent employment market raises concerns. Can you really ask or expect fans to commit at this time? The previous season hasn't been concluded and we still have no confirmation as to what the plans are from SPFL or SFA as to how they intend to close the season out.
Another of Celtic's relied upon revenue streams comes from European football and there is little certainty there either. With no clarification as to the leagues intentions, bar finding a way to finish the season one way or another, Celtic cannot budget in advance for European qualification as even the ludicrous spectre of null and void hasn't been discounted. UEFA will want names from the member clubs for next seasons Champions League and Europa league competitions soon. Yet they themselves have been unable to conclude this year's tournament never mind plan for the following season.
You'd assume both this season's competitions and even next season's would be under threat. Travel bans are in place and different European countries are at different stages on the pandemic's impact. It is one thing to plan for a country being ready to play competition football again, it's something altogether different when it comes to synchronising a continent.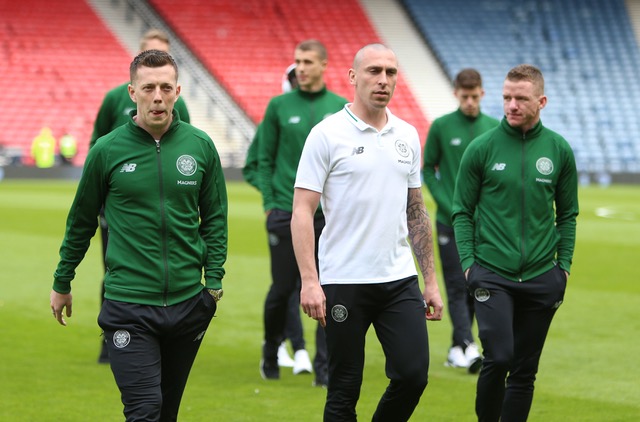 At this stage of proceedings Celtic would also normally be able to budget for their slice of the television rights popping into the bank account. Yet again that's a situation that's very much up in the air. Sky are due to start their contract as the sole supplier of television broadcasting for the 20/21 season. The deal is done and it's lucrative for clubs, yet the previous joint contract with BT Sport is still in limbo. It's very unlikely, given subscriptions for customers have been paused, that Sky will be giving any advances on the future TV deal, in fact their own legal team of contract lawyers will no doubt be looking at what they can claw back should the current season not be concluded.
And for Celtic there is also the issue of merchandising. Celtic announced a very lucrative shirt sponsorship and merchandising deal with Adidas, a contract that is due to replace the current deal with New Balance. How do Celtic now stand with that? Will New Balance expect Celtic to continue with their merchandise in the shops and online until the season is concluded or will the Adidas deal kick in before that?
There is a great deal of uncertainty then over Income streams and there is the messy issue of contracts muddying the waters. Yet there are reasons to consider that cuts at this time may only be a consideration and far from a certainty.
Celtic have somewhere in the region of £40/50 million in the bank and that will obviously go some way to riding this particular financial tsunami in the short term at least. Yet the wage bill will certainly eat into that without Income that's for certain. Thankfully the club does have an agreed overdraft rumoured to be around £30million that it can fall back on. That may be something that could help minimise any cuts for the time being.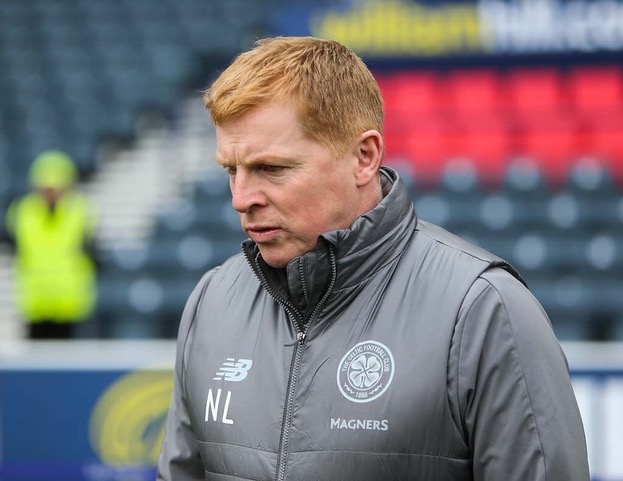 The cynic in me however looks at player assets and assumes Peter Lawwell would probably rather sell than eat into an overdraft facility. To be fair it would be sensible housekeeping. Players like Kris Ajer, Olivier Ntcham, Odsonne Edouard and Callum McGregor have all been linked with other clubs in the last six to twelve months. Hardly ideal for anyone but the option to sell one of those players at least would help avoid accessing overdrafts and assist in avoiding the depth of cuts that may otherwise be considered.
Yet perhaps all of that can be avoided. You'd also assume Celtic have insured themselves regarding this eventuality. Aberdeen confirmed recently that their own insurance policy covered the possibility of a pandemic. Do Celtic have the same sort of cover?
You'd like to think we do, yet there is a concern. Aberdeen's policy runs until April and their insurer will only cover them until the expiry of their policy. Do all policies run for the financial year and as such are Celtic in the same position?
The truth is we don't know. While Hearts an Aberdeen have been fairly open in keeping fans abreast of developments, the Celtic stance so far has been one of silence, until Lennon spoke to Chris Sutton that is. Perhaps given he has it's now time for Celtic to reassure fans or allow us to digest the reality of the situation by playing the transparency card favoured by Aberdeen and Hearts.
What is absolutely the case is that none of this is aided when we have such uncertainty. Just when you thought we'd removed the word from our vocabularies post Brexit, Neil Lennon used the word backstop and he's very much right to do so.
We know the leagues, EUFA, FIFA et al want the leagues concluded on the pitch, be that full stadiums or closed doors matches. That's commendable it's what we all want, but the fact is with such uncertainty around this outbreak, we simply cannot guess when that will be. This is where leadership, strategy and planning comes into practice. So far sadly it's been lacking and instead we have all this uncertainty.
What we need is clarification on what the backstop may look like. No more kicking the can down the road, a strategy and how it will be implemented in the eventuality of the season having to be decided by the blazers is called for. Hope for the best by all means but let's have a plan in place to prepare for the worst
Assurances in the eventuality the season ends are now overdue. Clarification on how the money will be distributed, European places decided, titles awarded, and confirmation there will be no relegation is needed now, alongside short term restructure.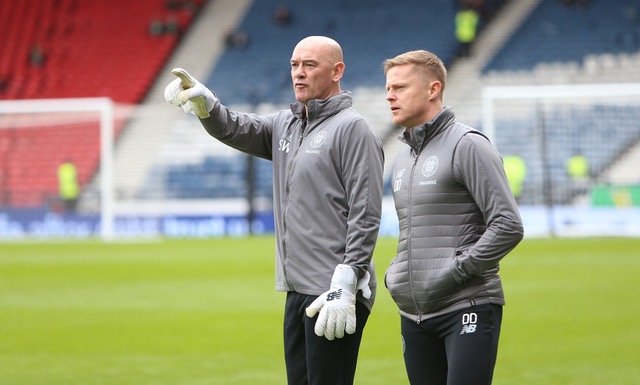 We also require agreed timescales as to when we make the backstop option the reality. Perhaps then individual clubs can plan accordingly.
There is of course no perfect solution. What we do know now is we are unlikely to be concluding this season's football calendar by the end of June, as the governing bodies first hoped for. It would appear August is even an optimistic hope.
As such clear and concise contingency plans shouldn't be beyond the realms of possibility. It's already overdue.
The Celtic Star Editor wrote this piece – Celtic's Coronavirus Cuts – Peter Lawwell's Time to Talk see HERE – probably around the time I was penning this article, so they overlap somewhat.
More on this to follow this afternoon…so stay tuned.
Niall J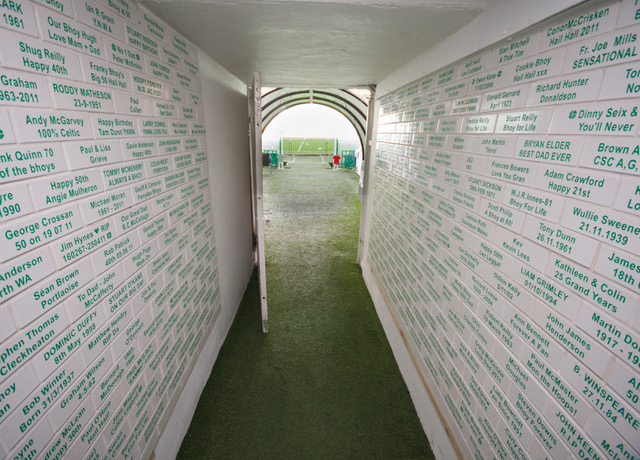 Take The Celtic Star's Photo Tour of Celtic Park and enjoy our stunning photos from inside Paradise RIGHT HERE, RIGHT NOW.
Support Celtic Youth Development
Help raise money for Celtic Youth Development by joining the £1 weekly lottery and you could win up to £25,000 – just click on any one of the photographs below to join. Lots of our readers have already done so and they're now doing their bit to help fund Celtic Youth Development that can deliver the stars of tomorrow and beyond. And you might even win a few bob too! And a special thank you to all The Celtic Star readers who have already signed up and are now supporting youth development to give us the Celtic Stars of the future…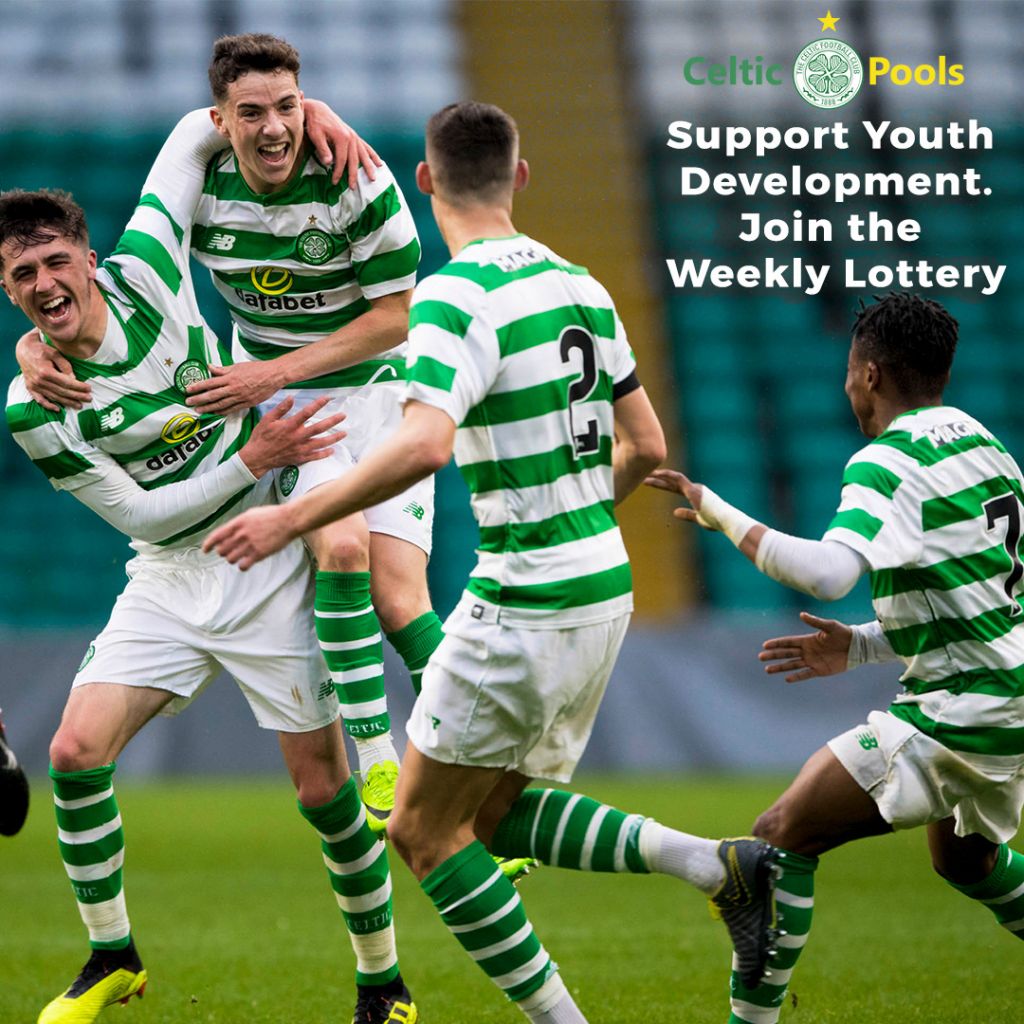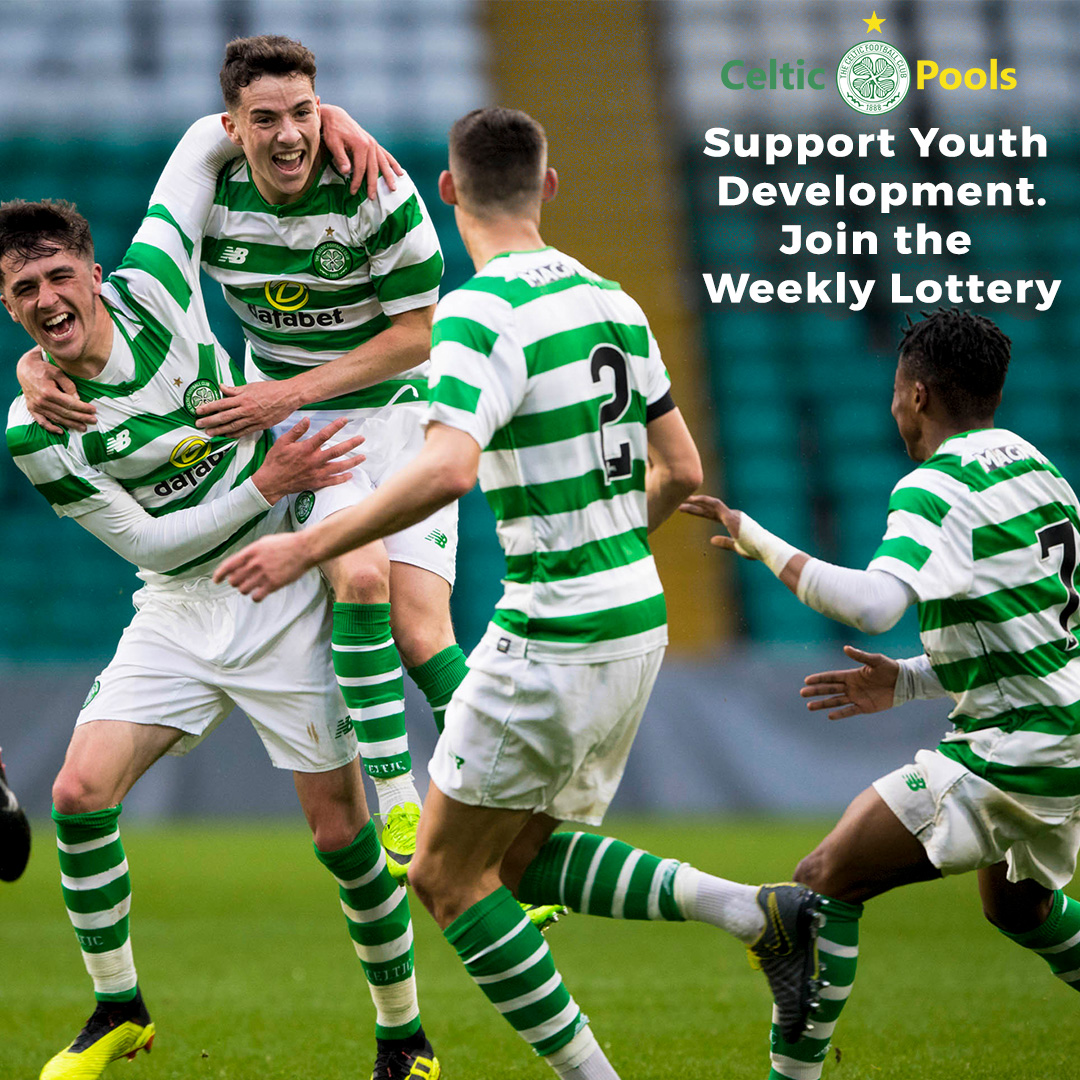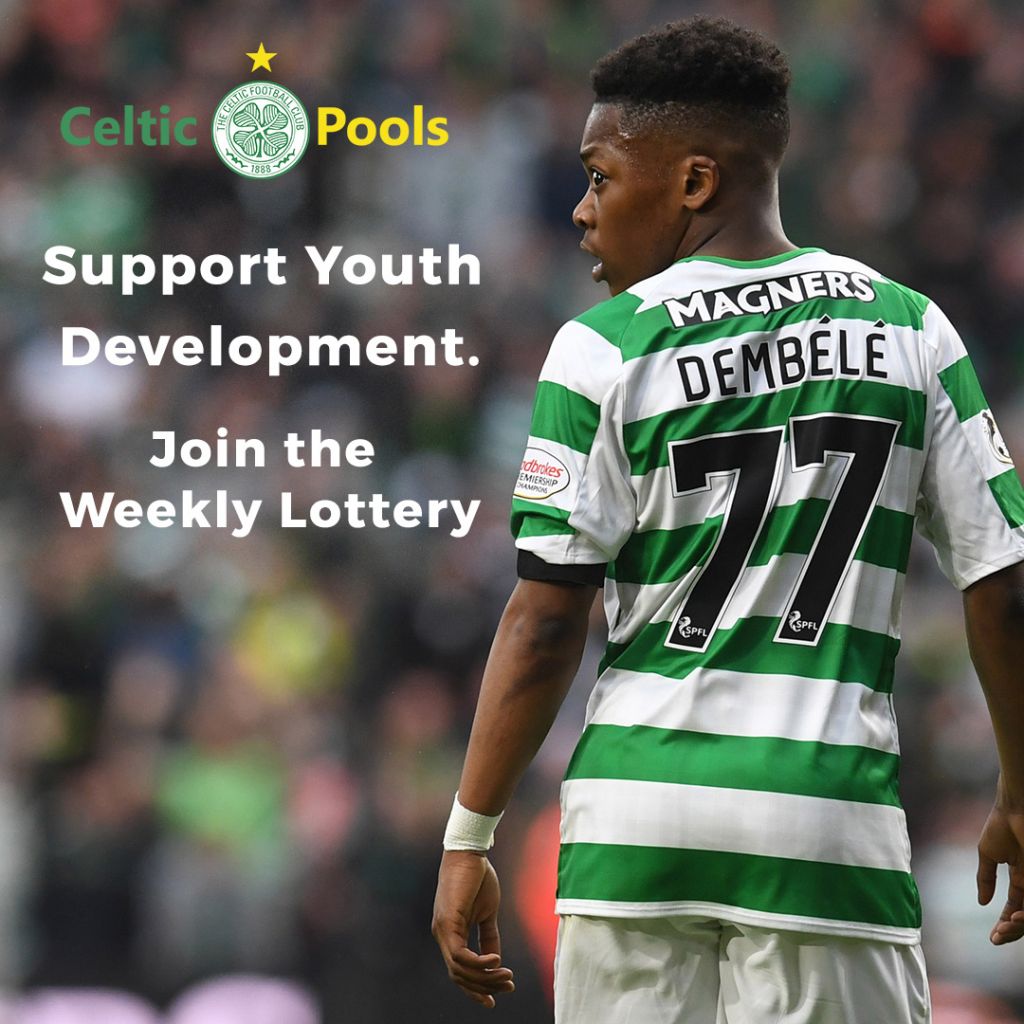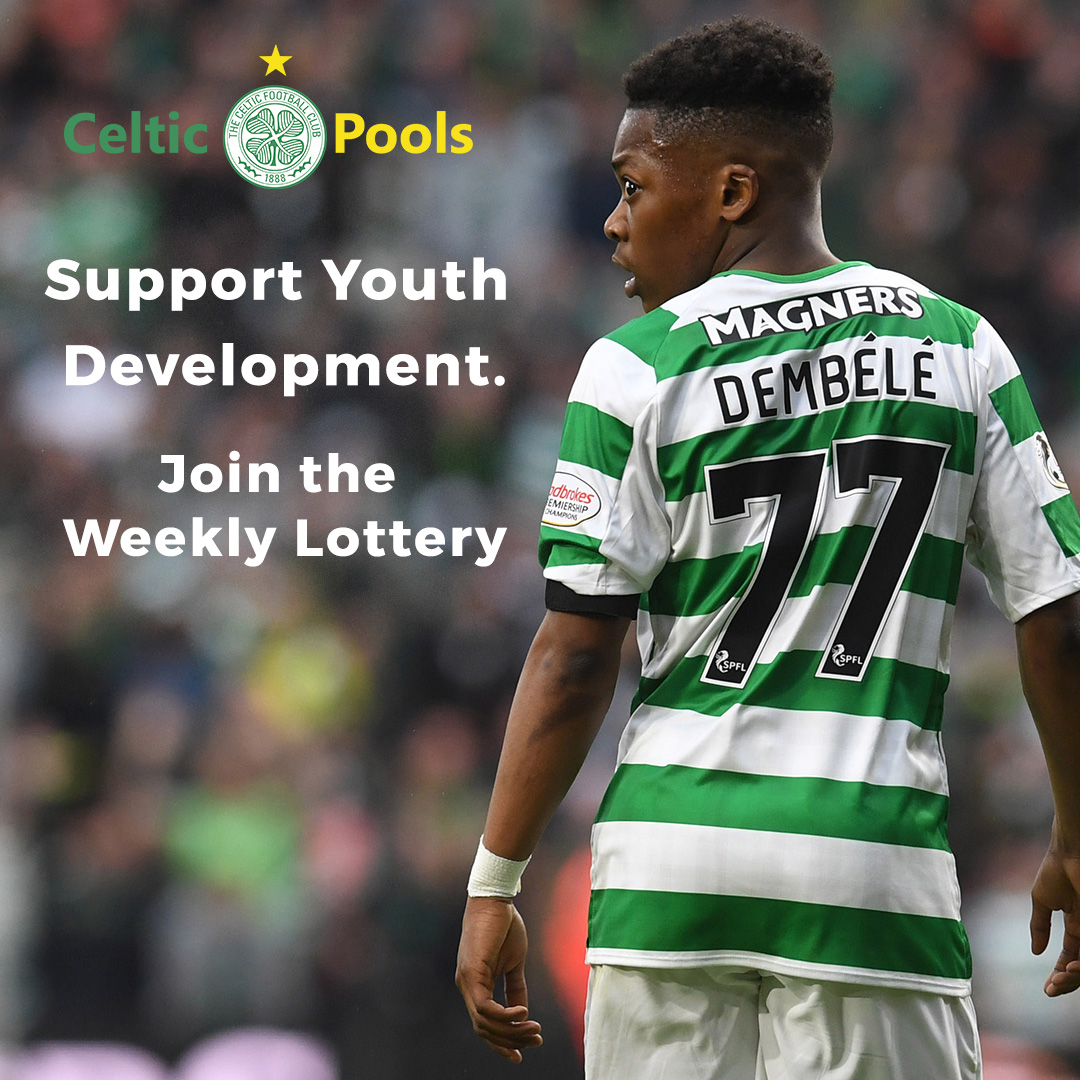 Invincible author Matt Corr's names his @CelticFC Legends…https://t.co/AHlwWQZ9ez @Boola_vogue @lcafiero

— The Celtic Star Editor (@CelticStarMag) March 27, 2020
"La Marseillaise" – Celtic's French Connection and the pain they've inflicted | The Celtic Star https://t.co/6WZIStbUzi

— The Celtic Star Editor (@CelticStarMag) March 27, 2020