Simon Donnelly appears to have been taking a rather self-deprecating look at his Celtic career over the last few days. The former Celt has been passing some of the time in lockdown with his son watching old Celtic games – haven't we all – It appears it was time for bed when his lad pointed out Simon hadn't scored for Celtic against Rangers. Not before they did a bit of Celtic history home schooling, possibly off grid from the school curriculum.
"Dad who were the 3 star players then? Henrik Lubo and me son ……..is that what everyone thought? No son just yer da"
Dad who were the 3 star players then ? Henrik Lubo and me son ……..is that what everyone thought ? No son just yer da 😂

— Simon Donnelly (@SimonDonnelly13) March 24, 2020
If that exchange doesn't bring a smile to your face I don't know what will.
But just in case Simon Donnelly plays down everything he did in a Celtic shirt perhaps he won't mind if we put a bit of meat on the bones of a Celtic career for his son.
Breaking through at Celtic in the mid-nineties wasn't an easy gig and for a 5ft 8 kid who looked like he weighed 8 stone soaking wet, you'd probably think he'd be unlikely to get near the first team, especially not as a striker. Simon Donnelly did just that.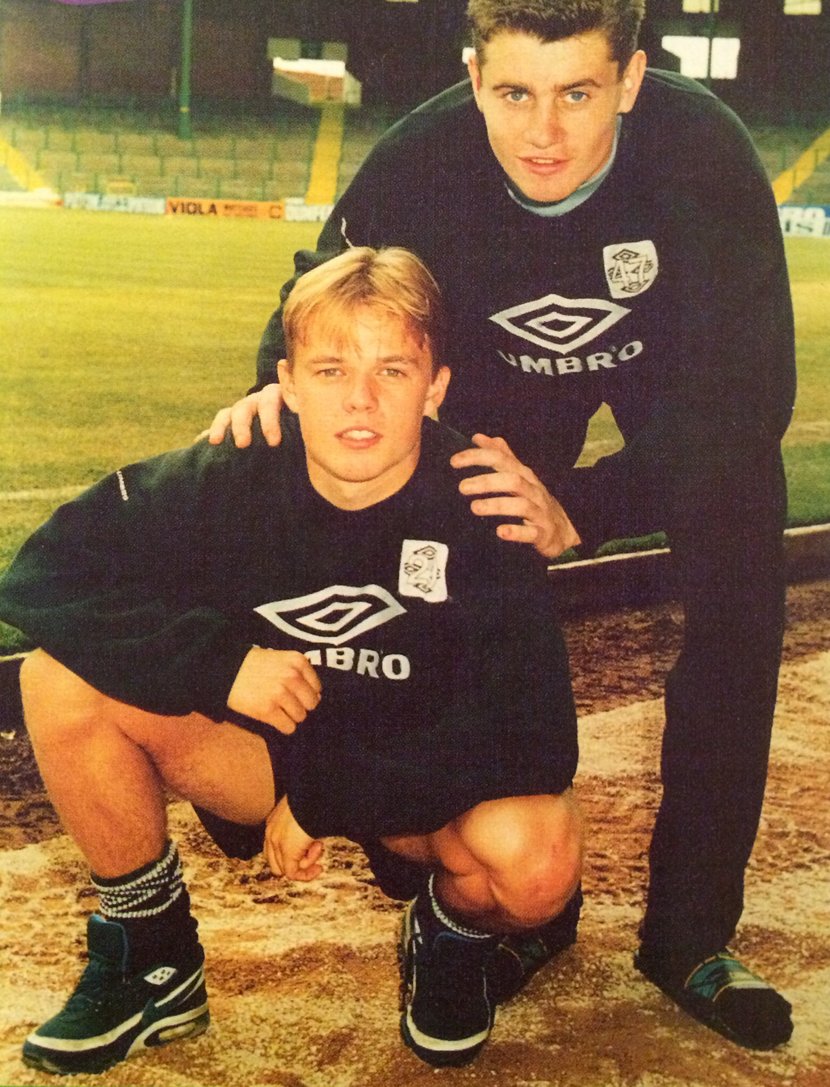 Lou Macari was the manager who initially saw the talent and put Sid in the first team, though his lofty comparisons with Kenny Dalglish after an outstanding first team debut wouldn't have helped him make a gentle transition from youth to first team football.
By the time Simon was finished with Celtic he'd won the full set of domestic honours of League – stopping Rangers winning ten titles in a row – Scottish Cup and League Cup and scored 42 goals in 151 appearances before leaving Celtic at the same time as Phil O'Donnell and signing on a Bosman deal with Sheffield Wednesday.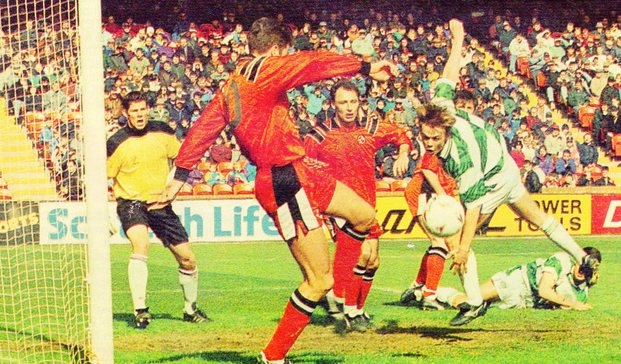 When Celtic played Rangers at Ibrox, in a game David Murray decided Celtic fans should be barred from, Simon Donnelly played up front on his own under the most difficult of environments and gave Rangers captain Richard Gough a torrid time. He also had a wonderful night scoring two goals in Mark Hughes testimonial game against Manchester United at Old Trafford. Sid had arrived.
When Tommy Burns arrived at Celtic he saw promise in Donnelly and moved him wide right with Jackie McNamara and one of the best partnerships in Scottish football grew under the tutoring of Tommy. What a partnership they were. There haven't been as many intuitive pairings in Celtic sides as Simon Donnelly and the almost telepathic understanding he had with the overlapping Jackie. The truth is it wasn't simply a natural fit. It was borne of hard work and lots of it. Hours on the training ground worth Burns paid off and Celtic fans saw the benefit and opposition sides chased shadows.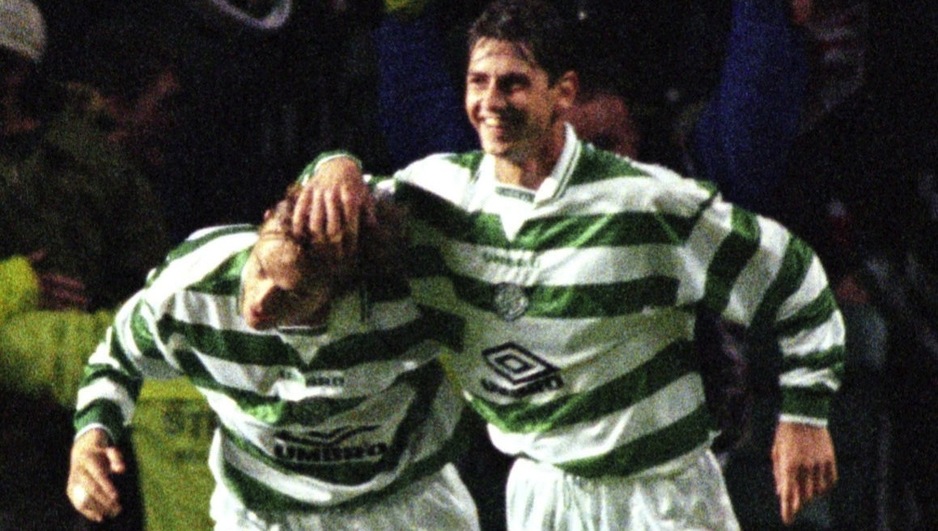 In sliding door moments that would become a regular occurrence for Simon the arrival of Paulo Di Canio broke up the partnership somewhat. You can't blame Tommy Burns of course, it's not every day someone like Di Canio becomes available but you can't help but wonder what might have been had that partnership between Donnelly and McNamara been allowed to develop further.
When Wim Jansen arrived however Donnelly was shifted again. This time back to a striking role once more as he supported a new Swedish signing. Henrik Larsson.
This coincided with Simon winning a league title and his most influential season in a Celtic shirt. Not only did he hit double figures goal return but there were massively important goals and another sliding doors moment even more of an impact than the arrival of Paulo Di Canio.
Donnelly scored against St Johnstone in the league Cup and it was a huge goal. The winner in the game came in extra time and with Celtic under immense pressure. Despite winning the league that year Celtic had an atrocious start to the season as Jansen initially struggled to get his message across. That goal seemed to give the whole side confidence.
Donnelly then followed that up with a pressure penalty in a European tie at Celtic Park. Alongside Jackie McNamara Simon scored in a 2-2 draw with Liverpool. Once again that goal saw an injection of confidence in a Celtic team and a lifting of a Celtic support, who also started to believe in the team Jansen had built. Both those goals shouldn't be underestimated, they were that catalyst for that title winning season.
And had there been any real justice that season Simon Donnelly should have been the man who stopped the ten. His goal at East End park against Dunfermline had the league won until a Celtic defence dropped deeper and deeper under the enormity of it all and Craig Faulconbridge scored a late equaliser, with Jonathan Gould somewhat culpable it must be said. A 'what if' moment for Simon though, no doubt about that.
Looking back we're probably all glad the league was won at Celtic Park on the final day against St Johnstone, but for Sid it was another of those sliding door moments and another followed in that title winning game against the Saints.
Simon started the game and Henrik Larsson scored the goal that helped calm the anxiety of the afternoon, however Donnelly was substituted in the game for Harald Brattbaak and history shows Brattbaak gets the credit with the second and winning goal that stopped the ten.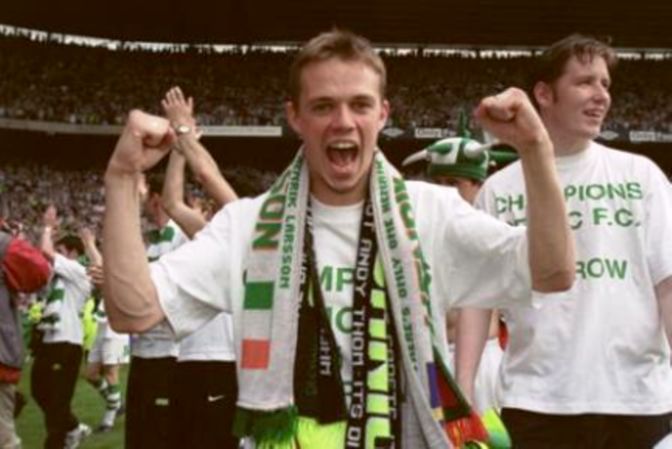 So when Simon is educating his Bhoy with a bit of Celtic history alongside his home schooling, I hope he doesn't underplay just what he did for that Celtic side or his importance in stopping Rangers winning what would have been an insufferable 10th consecutive title.
Simon Donnelly's influence on that Celtic team certainly isn't underestimated by those of us fortunate enough to have seen him play. And his boy shouldn't listen to his dad because he really was A CELTIC STAR!
Niall J

'Here we Glow,' @CelticFC fans sang In Kiev, 6 months after Chernobyl – Matt Corr's European Adventures…https://t.co/x4XY1Z4HBV @Boola_vogue @lcafiero @cfcliamk96

— The Celtic Star Editor (@CelticStarMag) March 25, 2020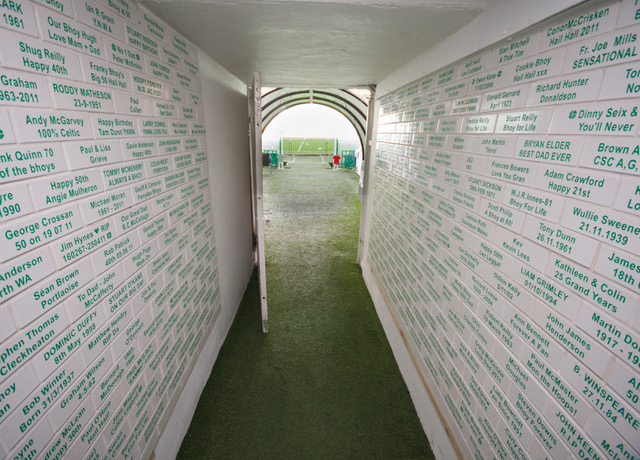 Take The Celtic Star's Photo Tour of Celtic Park and enjoy our stunning photos from inside Paradise RIGHT HERE, RIGHT NOW.
Support Celtic Youth Development
Help raise money for Celtic Youth Development by joining the £1 weekly lottery and you could win up to £25,000 – just click on any one of the photographs below to join. Lots of our readers have already done so and they're now doing their bit to help fund Celtic Youth Development that can deliver the stars of tomorrow and beyond. And you might even win a few bob too! And a special thank you to all The Celtic Star readers who have already signed up and are now supporting youth development to give us the Celtic Stars of the future…