The Celtic Star alongside The Cynic have been consistent supporters of the Celtic FC Women's side that yesterday qualified for the potentially money spinning Champions League at the expense of the big spending theRangers.
Glasgow City were given a real fright as CELTIC took them to the very last day before the title was decided and with Scott Booth's side having to get something in their match at Broadwood against theRangers if they were to see off the strong challenge from Fran Alonso's side.
What has been encouraging in the increased interest among the Celtic fan media as the season progressed. Achieving a Green and Whitewash against theRangers – a proper one, three games, three victories – certainly helped raise the profile of the Women's game for Celtic.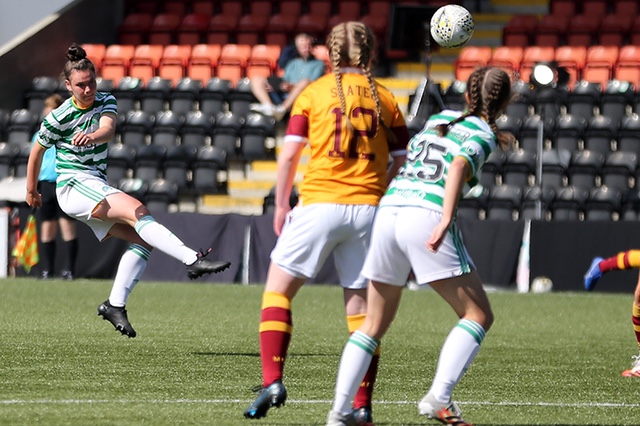 Yesterday at the Penny Cars Stadium in Airdrie there were maybe a dozen members of  the Celtic fans media there, mostly from the various podcasts with The Celtic Star being the only news based fan media site at the game.
Celtic have introduced, as we have mentioned, a Mixed Media Conference structure for the recent Celtic FC Women press events and it's fair to say that this has worked well enough (Celtic themselves had a recording problem on the most recent conferences from the end of last week, where the media questions were hard to make out). That technical issue aside there seems no reason whatsoever why the fans media can't be included to participate alongside the mainstream media at all future Media Conferences.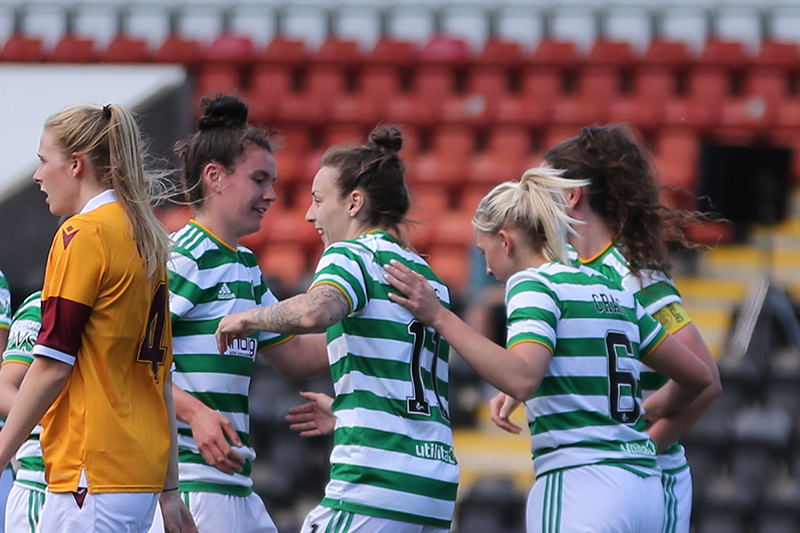 The club will probably need to assess both sides of the media and decide on which media sites (fans or mainstream) are going to take part and which ones aren't.
Neither Daily Record or Scottish Sun have shown any interest in the unfolding drama that the SWPL1 provided this season. Although yesterday Daily Record did put up a report on Glasgow City's title win and that's something worth mentioning today, especially given that our board has been leaking information over the past few weeks to their preferred media sources. Remarkably this still includes Daily Record, but then again the ties there run very deep indeed with Celtic having even recruited at a senior level from that very newspaper group, who still partner the club in many media enterprises including until it's publication was suspended during the lockdown, The Celtic View.
Will The Celtic View ever return? That's never been clarified by the club. When Craig Whyte took over at Rangers FC he quickly shut down the loss making Rangers News and it's hard to put forward a commercial argument why Dom McKay might want to re-instate The Celtic View. There is though an emotional argument to be made, but that really needs to be decided as part of an overall review of the club's communication channels which currently are malfunctioning amid general turmoil at the club.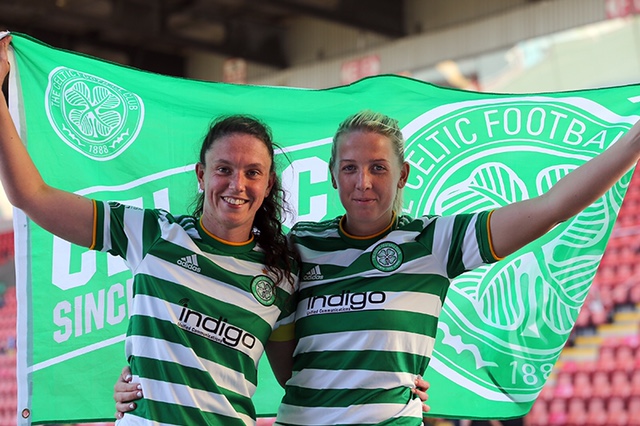 McKay yesterday tweeted his congratulations to Fran Alonso's side on their achievement of reaching the Champions League and was immediately hit with trolls, abusive messages and plenty of disrespect – the guy doesn't even official start as CEO until 1 July!
Yet if Celtic's new CEO is going to review his communications strategy then the thing he should focus on from yesterday is not the Celtic Twitter trolls but the article that Peter Lawwell's 'pals' Daily Record published.
Yesterday Celtic and Glasgow City were going for the title. Glasgow City were already assured a Champions League spot while Celtic needed to win against Motherwell if theRangers beat Glasgow City, to become Champions. theRangers needed to win at Broadwood and hope that Motherwell could get something against Celtic over at Airdrie in order to qualify for the Champions League.
Lucky 1⃣3⃣ game unbeaten run to get the job done✅ https://t.co/s9Ghp3TWii pic.twitter.com/bXzkUmR0pO

— Celtic FC Women (@CelticFCWomen) June 7, 2021
So in summary two sides – Glasgow City and Celtic could have won the title yesterday. Third placed theRangers could not. So how did Daily Record report on this title tussle between Glasgow City and Celtic?
Their headline reads as follows:
Glasgow City see off Rangers and Celtic SWFL title challenge to make it 14 in a row
Before even looking at the article this in itself is pretty extraordinary from Daily Record.
"It all came down to the final day of the season but Scott Booth's side retained their crown," is the sub-heading that implies that Rangers (sic) and Celtic were in the running but missed out. That was clearly not the case. Here's the text from the article that was written by Mark Pirie (who incidentally would not have written the headline).
Glasgow City have claimed their 14th consecutive Scottish Women's Premier League title on a dramatic last day of the season. The battle for the title went right until the end of the season and any slip-up from Scott Booth's side would have opened the door for Celtic.

The Hoops had to win their game by six clear goals and hope their Glasgow rivals would win in Cumbernauld. Goals from Hayley Lauder and Niamh Farrelly were enough for the champions to see off Rangers at Broadwood Stadium to claim another trophy. Despite an 8-0 demolition of Motherwell, Fran Alonso's side had to settle for second spot.
With friends like Daily Record,  who needs enemies? One for the 'to do' list Dom. And you know what? You sort this one out and the supporters will start to get back onside. One small step and all that…