Celtic and Liverpool legend Kenny Dalglish has admitted that he thinks the Scottish Champions were hard done by in their UEFA Champions League opener against Feyenoord. Celtic were beaten 2-0 but ended the game with nine men after Gustaf Lagerbielke and Odin Thiago Holm were given red cards.
In his Sunday Post column, Dalglish slated the standard of officiating whilst acknowledging that Celtic made matters more difficult for themselves in Rotterdam.
"Celtic made life difficult for themselves on Tuesday night when they lost 2-0 at Feyenoord in the Champions League. But I also thought they were badly treated by Bosnian referee Irfan Pelito and the match officials.
"In Rotterdam, Peljto's decision to award a penalty against the Parkhead side for Gustaf Lagerbielke's challenge on Igor Paixao was scandalous. To add insult to injury, he also booked the Swedish defender, leaving the Hoops a man down.
"Joe Hart saved the penalty to keep Celtic in the game at that point after they conceded a goal on the stroke of half-time to Calvin Steng's free-kick. But it was over as a contest when Odin Holm was shown a straight red for a tackle on Mats Wieffer.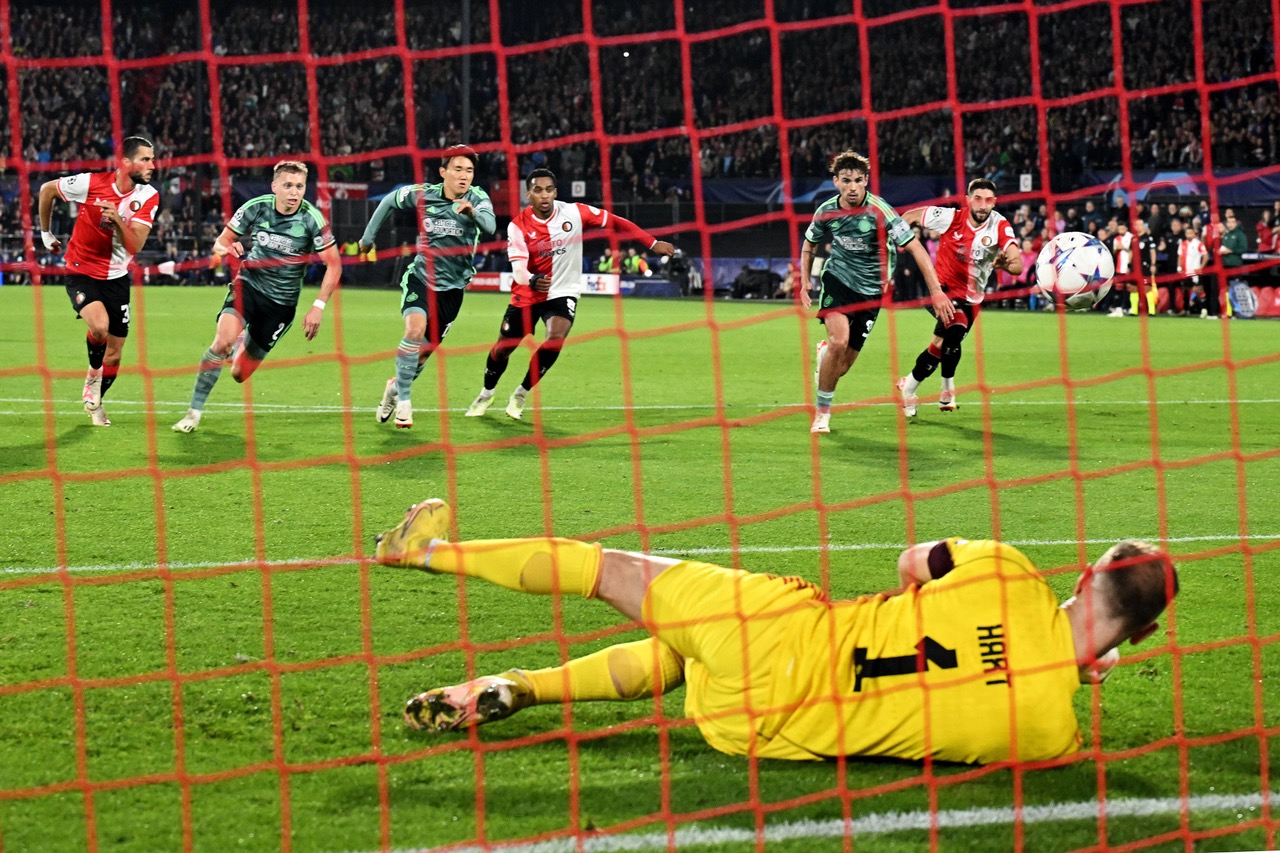 "Down to nine men, Celts were never coming back. The referee called that one correct. However that can't deflect from his earlier call on Lagerbielke.
"It wasn't a penalty and it wasn't a booking. Given it's the showpiece tournament for UEFA, the standard of refereeing is not good enough. Too many officials are inferior quality and shouldn't be anywhere near that kind of game.
"They are ruining it and also costing clubs points and financial rewards. They also have VAR in the Champions League and that should have been used to help the referee. I thought Brendan Rodgers showed commendable restraint at full-time not to be more critical of the referee."
VAR played a part in the evening but the only times it was consulted, it decided to go with the on-field decisions – with the exception of offsides, which are automated. The decision not to look at the first half flashpoint where Daizen Maeda appeared to be fouled in the penalty area but, despite VAR looking, there was no check and no spotkick awarded.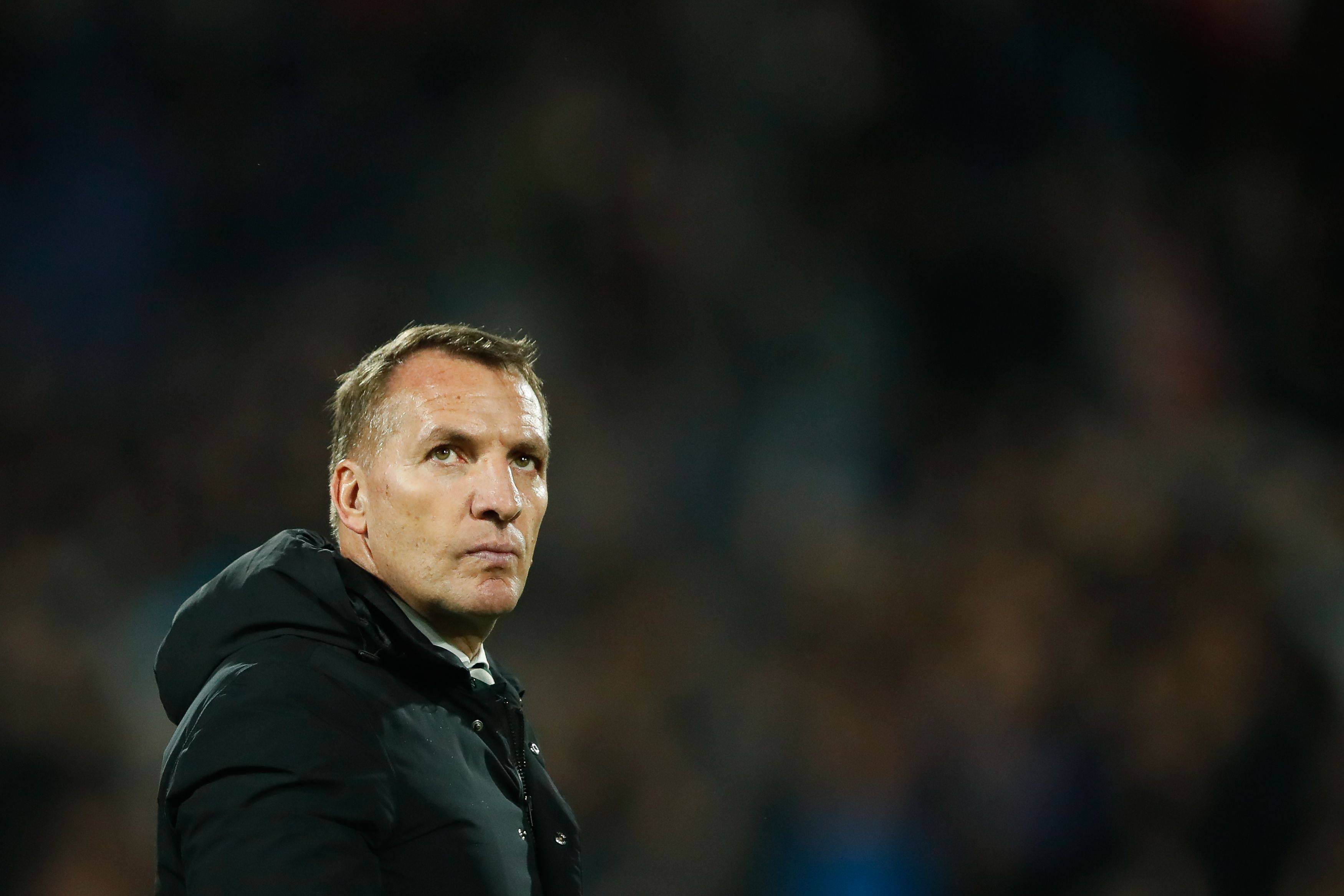 Celtic were comfortable as the game neared the interval; however, on the stroke of half time, Stengs' free-kick managed to squirm through the wall and bounce awkwardly before Joe Hart putting the hosts in the lead. The Englishman was furious with his wall and both Kyogo and Celtic's No.1 will see their part in conceding the first goal.
Then, in the second half, Feyenoord were given a penalty which resulted in Gustaf Lagerbielke being shown a second yellow and dismissed. Contact was minimal but the decision stood. Hart atoned for any part he played in conceding the earlier goal by saving the penalty from Paixão.
Lagerbielke's second yellow card was particularly harsh. The attacker bought the foul from the officials and given the contact, there was no way that VAR would overturn it. The Swedish defender will now miss the next game. Minutes later, Holm joined his teammate in the changing rooms after he was adjudged to have committed serious foul play. It was probably a yellow card but once it was given, it wasn't enough to overturn the decision. From the resulting free-kick Feyenoord scored through Geertruida but it was correctly ruled out by VAR.
Now with nine men, Celtic dug-in as best they could in the face of attacking from the hosts. A cross was steered back into the box by Alistair Johnston before Iranian forward Jahanbakhsh made it 2-0. Thereafter it was damage limitation for Celtic, who survived a third in injury time that was ruled out by VAR.