"Dallas's work is all in vain
Tim the Tim strikes again!"
St Johnstone 0 Celtic 2…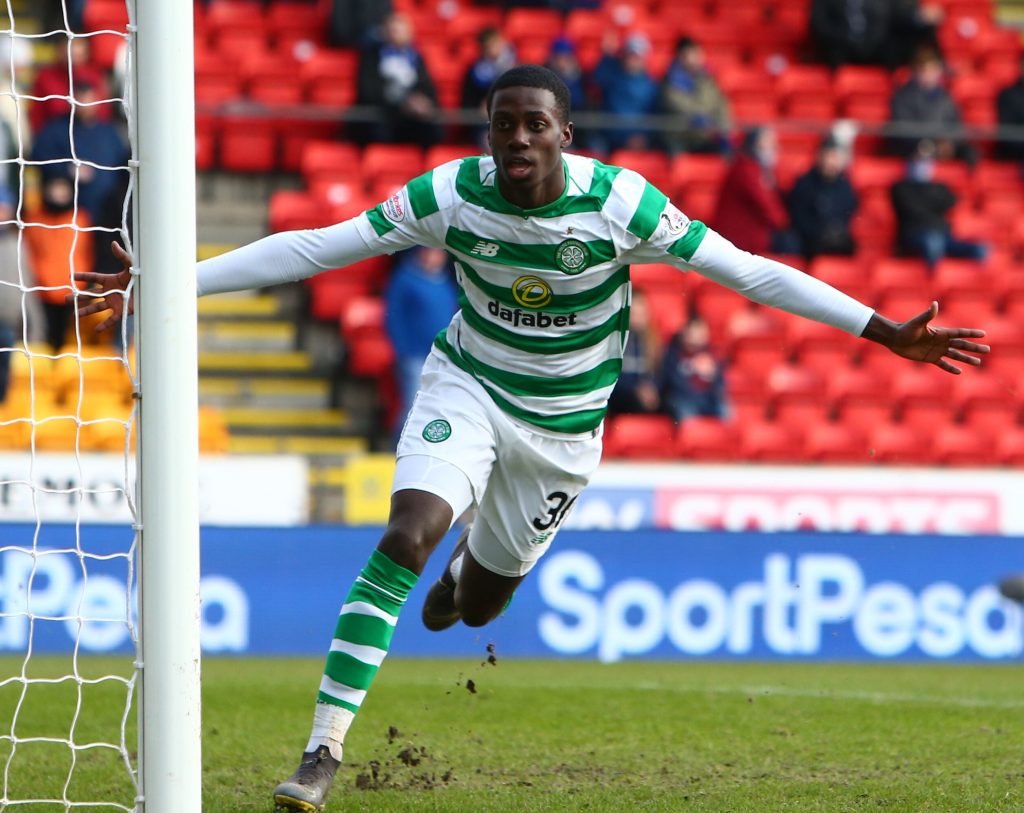 This was a remarkable win for Celtic, when it really did look as if we were heading for a goalless draw.
It was not that we were doing anything wrong, it was just that St.Johnstone were defending well, and Zander Clark was doing so well in the goal, having of course the undeniable quality of good luck – something that all goalkeepers need.
But we stuck well to our task, and the introduction of Tim the Tim made all the difference (he really should have been on before Edouard in any case, I felt).
The goals were well taken, and it showed that the League winning potential is definitely there.
Seldom will we come up against a better organised defence than St Johnstone, but I look forward to seeing these two goals again and again.
But it was what is called a Pyrrhic victory, for it came at a great cost.
I fear that Jamesie may be out for a while, I don't know about Eddy and Ajer certainly will miss a game or two.
There was no malice in what he did, but he should have known a great deal better, and he might also have known that Collum would never pass up an opportunity to have the last word.
We now have a player crisis for Wednesday night.
We now look for the fringe players to step up. It was why it was a good idea not of offload them in the "window". We need every player we have.
And we were wearing the green and white! Sometimes at McDiarmid, we have been known to wear rubbish, but I would like to think that the management are listening to the fans on this one. Celtic means green and white! And we always play better in the hoops.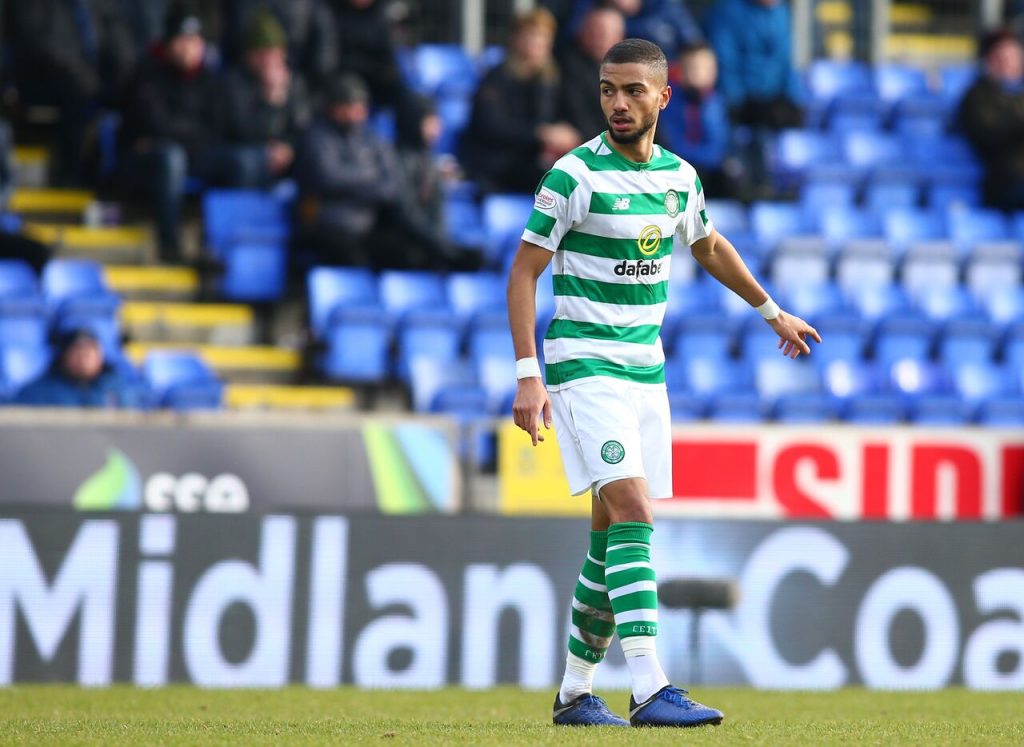 There were very few failures in the Celtic line-up and Jeremy Toljan looks as if he is going to be good.
Callum McGregor was once again superb, as was Scott Brown, but Scott Sinclair was back to his old habit of falling over his own feet now and again. But given all the injuries, Scott will have loads of opportunities to redeem himself.
TV presentation was good with the two lookalikes, Boyd and McFadden, (don't you think they look like one another?) on predictable lines on the first half penalty decision.
I thought it was a penalty, but then again I would, wouldn't I? Mr Collum however disagreed, but what would Mr Dallas have thought? Yes, yes, I know. It would have depended who was playing!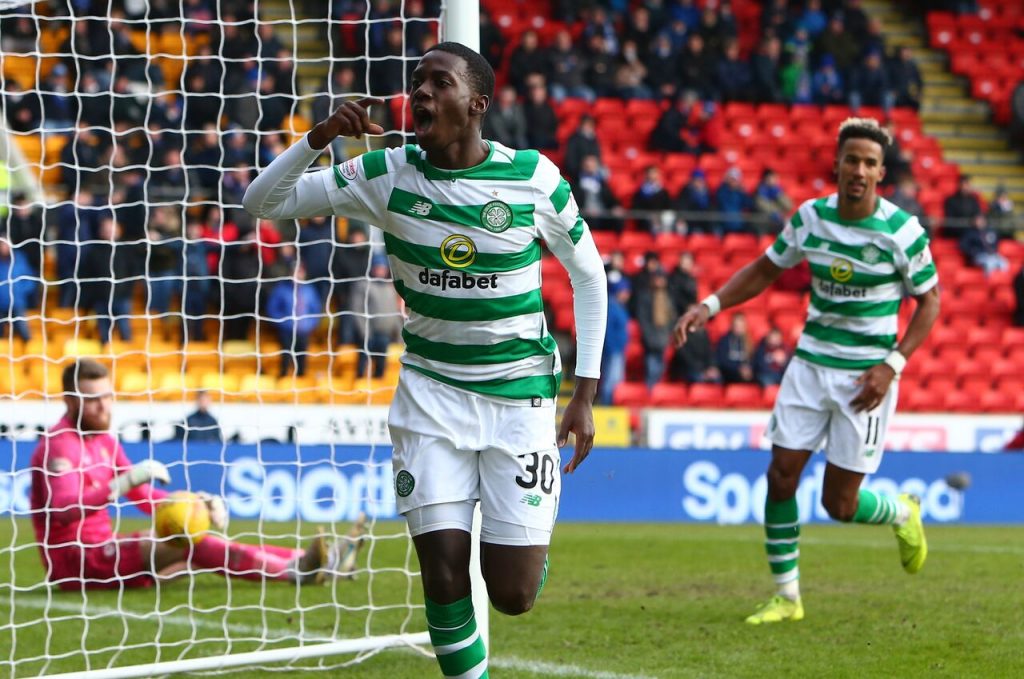 Once again, the sad sight of empty seats when Celtic had loads of supporters who would have filled them. Just what is the matter with the St Johnstone Directors on this one? Don't they like money?
But a good day for Celtic. 14 League games left and still six points ahead, Andrew Dallas or no Andrew Dallas!
Two good goals, and some really good football in the second half with reliable defending as well. But problems are looming for Wednesday night. All we can do is take every game as it comes, and although we are going to be a few players short on Wednesday, Hibs don't even have a Manager!
And of course the Rangers are at Pittodrie. Something has to give there.
David Potter
Also on The Celtic Star…
Despite these Referees, Weah Gonna Win the League! Nine Man Celtic go Six Points clear
Have your say on the new fans forum CELTIC NOISE, where ALL Celtic fans are welcome!