On 5 April 2008 as the final whistle blew, it seemed 58,624 voices in unison were sending a message to Gordon Strachan.
It can often be difficult to make out the particulars of a chant being sung in a crowd of such number and at such volume but the message was fairly audible, something along the lines of 'Strachan, Strachan out of luck'. It was a throaty rendition and a clear and concise request that Celtic's manager may wish to accept his time was up.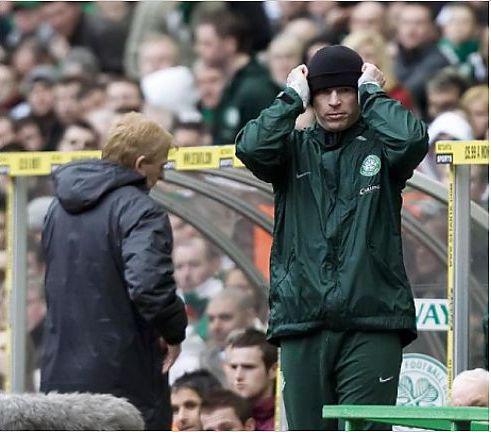 For a third consecutive game Celtic had drawn a blank at home. Simon Lappin had made himself a hero with his Motherwell teammates and the support at Ibrox with a 33rd minute goal. Celtic were as poor as they have ever been. They managed a pitiful four shots on target and lost to the only shot Motherwell had mustered that had been aimed accurately between the posts.
If that wasn't bad enough it doesn't take into account that following a Bob Malcolm assault, Celtic's opponents had only ten men to guard their goal for 40 minutes of the second half, or that Scott McDonald had thrown a strop, indicating the frustration in the stands was not the only disconnect Gordon Strachan was experiencing at Celtic.
Celtic ended that game six points behind Rangers in the title race and our rivals had a further advantage of two games in hand.
Celtic were in the midst of a dire run of form. A 1-0 defeat in the Nou Camp on 4 March had mattered little and was respectful enough but it was the beginning of an alarming run change in fortunes.
A 1-1 draw in the Scottish Cup against Aberdeen at Pittodrie – a share of the spoils only earned by a 91st minute Jan Venegoor of Hesselink goal – immediately followed by a goalless league fixture at home to Dundee United was far more concerning.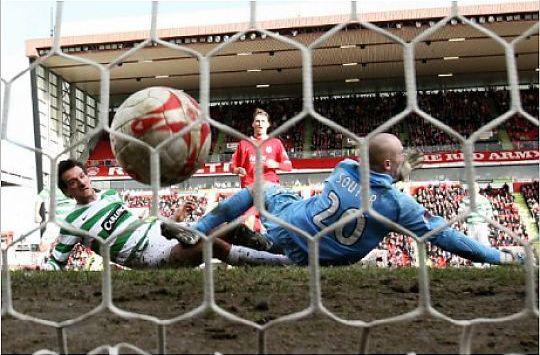 When the Scottish Cup replay against the Dons at Celtic Park came around and Celtic lost by a solitary Darren Mackie goal – not exactly a striker renowned for his goalscoring record – the knives were out for Gordon Strachan.
There was some relief with a 3-0 league win against Gretna five days later but it didn't result in a return to form. Instead, Celtic lost the Old Firm Derby, going down to a Kevin Thomson goal. And if that wasn't bad enough – and it was very bad – then came that dreadful defeat to 10-man Motherwell. For many supporters the lights were going out on the title hopes and in turn the support wished Strachan would be moved aside – and soon.
Yet between the Derby defeat and the embarrassing loss to Motherwell Gordon Strachan made a decision that turned around the season. Having left Celtic as a player in 2007 to join Nottingham Forest, Gordon Strachan appointed Neil Lennon to the coaching set-up on 3rd April 2008, two days prior to the defeat to the Lanarkshire side.
Tactically Strachan was an astute coach, however in terms of personality you could see why a prickly nature wouldn't always result in a dressing room harmony, and as such how motivation could easily go off kilter.
Lennon however was a club legend and when it came to knowing the club and motivating players, it was a moment of genius to appoint the former star player.
Strachan had struggled a little in terms of coaching personnel in the 2007-2008 season. His trusted buffer between his message and its delivery to the players had up to then been taken on by Tommy Burns, however with his friend now gravely ill and having stood down from his position – indeed Tommy would sadly pass away the following month – Strachan needed someone who could hit the ground running, knew the personalities in the dressing room and offered something different. Neil Lennon was that man. And it worked.
The season ending is looked back on as the league that was won for Tommy Burns, and in that final evening at Tannadice it certainly was, but there is little doubt the introduction of Neil Lennon made all the difference and helped turnaround a ship heading for the rocks.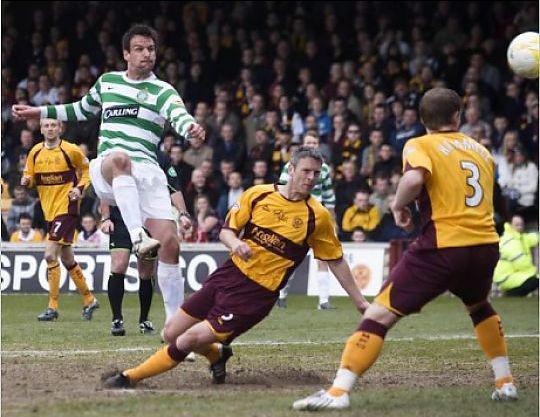 A 4-1 win at Fir Park to avenge the home reverse only eight days previously was part of seven straight wins including home and away wins against Rangers swung the title tide, put Celtic back on course and filled our rival's heads with doubts and insecurities they simply couldn't shake. Celtic won the title when Hesselink scored that famous header against Dundee United and Tommy Burns name was sung around the globe.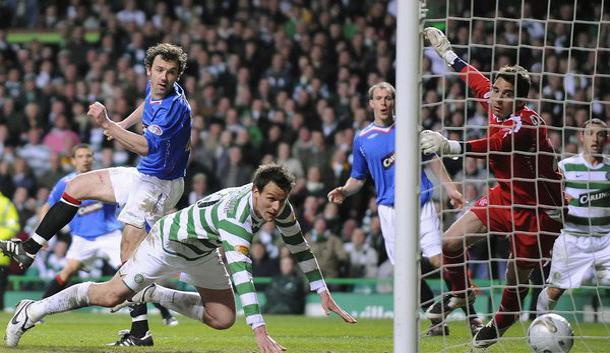 Neil Lennon may not have made the difference entirely of course, but given the turnaround after his appointment to the coaching staff it would indicate he certainly had a strong influence. It may have just been another voice, it may have been a fear factor, or simply that will to win that Lennon had in abundance. Whatever it was it seems no coincidence Lennon's introduction led to a change in fortunes.
Given Neil Lennon is facing down a season where the gap again appears insurmountable and faces a weight of pressure to resign on a par with what Strachan was feeling in 2008, perhaps Lennon himself will look to Damien Duff's decision to leave his post with the Irish Football Association announced last night and see an opportunity to ask himself the same question Strachan no doubt pondered over back then.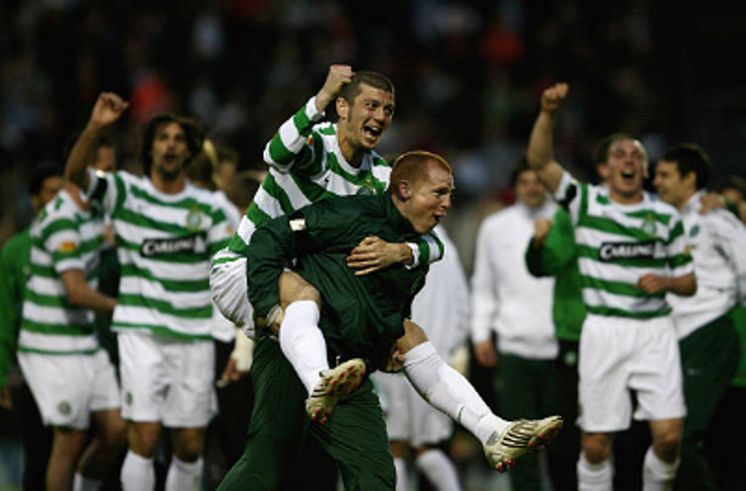 Whist Strachan was looking for motivation in the dressing room, Lennon is perhaps looking for tactical input and a legendary face for the Celtic players to look up to. An Irish International as a player and a Premiership standout Duff fits the bill. And much like Lennon in 2008, Duff requires no settling in period. He already has the respect of the players from the 18 months he spent with the club as a coach and he could well be the short-term change Celtic are crying out for.
In 2008 it was a brave decision to appoint Lennon to the staff, it could well after all have undermined the manager further. But in truth Strachan had little to lose. The same could be said for Neil Lennon at this moment yet with more time in which to turn things around.
There is much clamour and rightly so for a new manager at Celtic however that looked essential, indeed inevitable, in 2008 also. Yet it all it really took was a well kent face, a recognised voice and some new ideas from a well-placed addition to the coaching team and Celtic's season turned full circle.
It seems a little bit of introspective thinking from Neil Lennon and a little drawing on his own experiences from 2008, could lead Lenny down the same thought process Gordon Strachan stumbled across. Could Neil Lennon ask Damien Duff to cross the Irish see for one last throw of the dice for 2021? If you don't ask you don't get as they say. It is time to pick up the phone Lenny and see if history can do a little bit of repeating for you.
Niall J