When the news broke on Sunday afternoon that Damien Duff had been appointed to new Ireland boss Stephen Kenny's backroom staff, my first thought was to check if this was a permanent arrangement and Damien was moving on, or as I hoped Duff would be retained by Celtic yet assist Kenny during the international breaks in Celtic football calendar.
Kenny confirmed Duff as his assistant along with Keith Andrews and Alan Kelly as his goalkeeping coach yesterday as he succeeded Mick McCarthy as the Irish national manager. It's bound to be a great honour for Duff to join the national set up, he was after all a player who earned an impressive 100 caps during his playing career and when approached it would be difficult for him to refuse.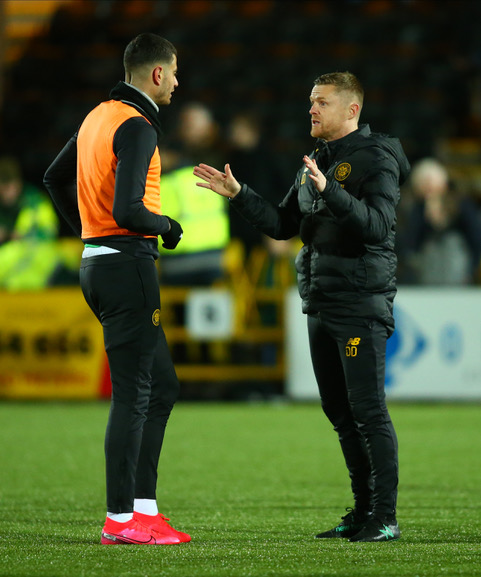 Those initial reports seemed to indicate Duff would be carrying out both duties and that was encouraging, yet today that landscape appears to have altered somewhat.
Reports now indicate that Duff will remain on the coaching staff at Celtic before joining up with Ireland on a permanent basis at the end of the season. When that is of course may be up in the air somewhat, with the season paused at least for now during the Covid-19 outbreak.
FAI interim CEO Gary Owens confirmed as quoted in today's Daily Record https://www.dailyrecord.co.uk/sport/football/football-news/damien-duff-set-celtic-departure-21818420 that :
"The calibre of Stephen Kenny's backroom team is top class and these are great additions to our senior team coaching staff.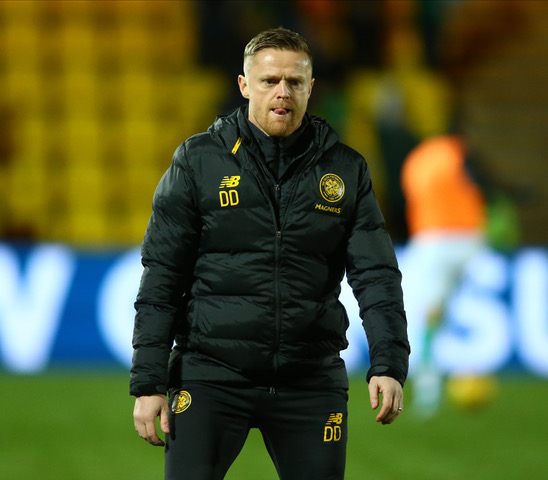 "Keith and Damien served Ireland so well as players and their experience will be such an addition to our senior squad's support team.
"Keith and Stephen have worked brilliantly together with the Under-21 squad and Damien, currently finishing his UEFA Pro Licence with the FAI's Coach Education department, has impressed everyone with his coaching skills and his switch from world class player to coach.
"Alan knows international football inside and was part of the squad at two World Cup finals.
"He is highly regarded as a coach with Premier League side Everton and has huge experience with Ireland."
What the Irish CEO's quotes don't tell us however is if Damien Duff is heading out of the Celtic Park exit door or marrying both roles for next season.
Damien Duff has made a good impression at Celtic, initially coming in as a reserve team coach in January 2019, before finding himself as one of the survivors when Brendan Rodgers headed south and took several of the backroom team with him. When Neil Lennon took on the role of manager Duff was promoted to first team coach and now works under John Kennedy and Lennon at Lennoxtown.
It would be good to hear from Damien Duff himself on this as there are clearly some mixed messages going around and best way to clarify things would be for Duff to confirm publicly what his position is.
I understand fully that it would be an honour for Duff to be involved with his national side however given his day to day first team involvement at Celtic it seems a strange career choice for such a young coach to choose the route of working at national team level rather than top flight and European experience with Celtic where he gets day to day exposure to players, rather than the stop start and part-time nature of International football.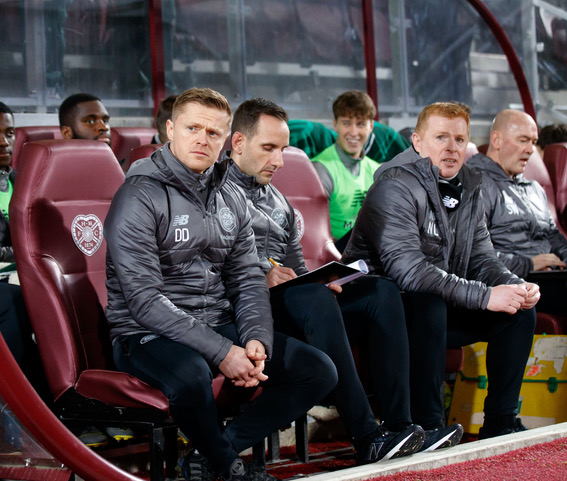 If indeed he was to leave his Celtic role he would of course leave with everyone's best wishes. Duff has been an integral part of Celtic's success this season and if rumours are to be believed, the fact Celtic have suddenly started being a goal threat from set pieces is very much down to Damien Duff's influence, it would be doubly disappointing to see him leave.
As things stand we don't yet know if Celtic will be adding a new first team coach to this summer's recruitment wish list. It would be good to hear some clarification on the matter.
Niall J
ALSO ON THE CELTIC STAR…
Celtic force apology from The Herald, Shamrock's Nail-on-Head | The Celtic Star https://t.co/pk75uZNkGI

— The Celtic Star Editor (@CelticStarMag) April 6, 2020
Because Mental Health Matters…https://t.co/Uw7DqLV236

— The Celtic Star Editor (@CelticStarMag) April 5, 2020
Not one for the click-baiters – Celtic in the 1930s – And they gave us James McGrory and Jack Connor…https://t.co/dcqCDpiIWV @Boola_vogue @CelticFCSLO @StRochsJuniors

— The Celtic Star Editor (@CelticStarMag) April 5, 2020
Support Celtic Youth Development
Help raise money for Celtic Youth Development by joining the £1 weekly lottery and you could win up to £25,000 – just click on any one of the photographs below to join. Lots of our readers have already done so and they're now doing their bit to help fund Celtic Youth Development that can deliver the stars of tomorrow and beyond. And you might even win a few bob too! And a special thank you to all The Celtic Star readers who have already signed up and are now supporting youth development to give us the Celtic Stars of the future…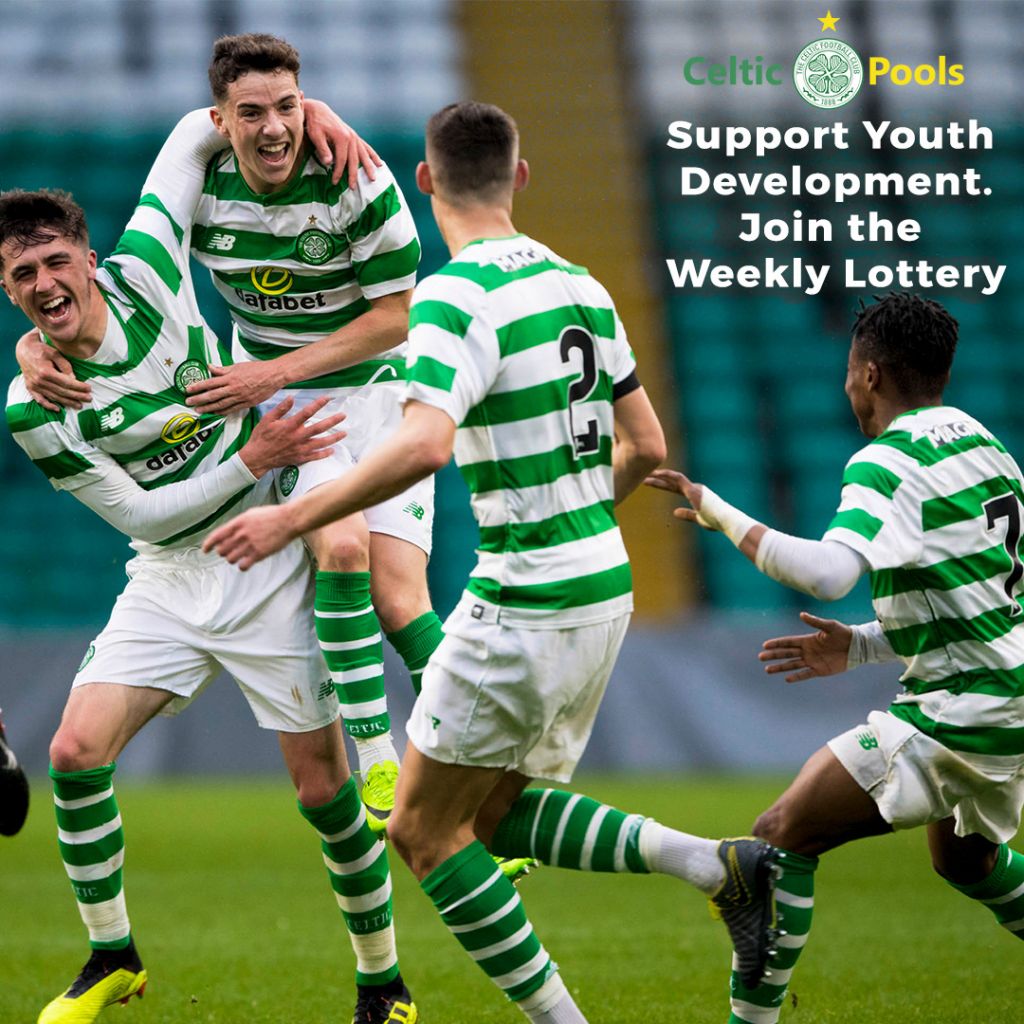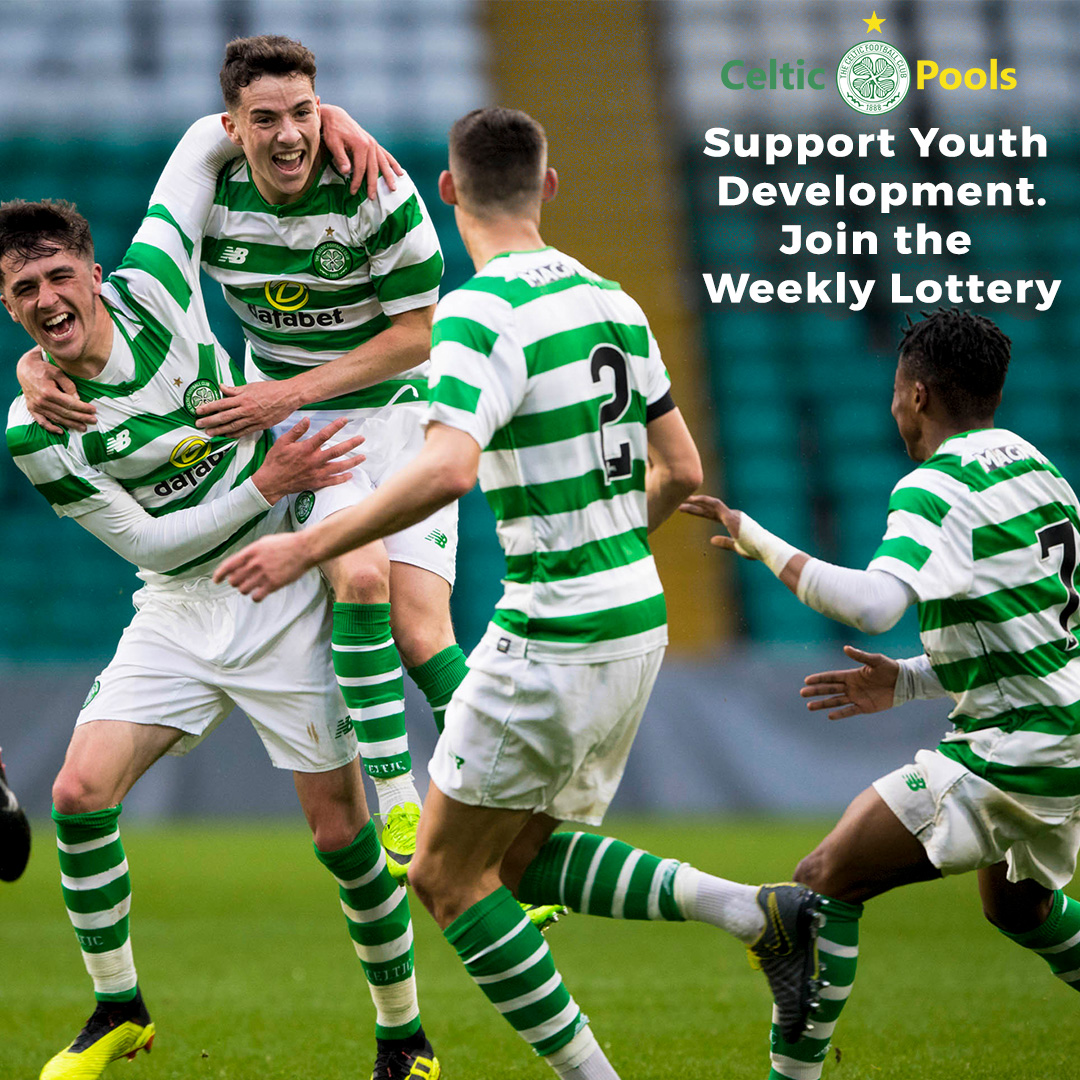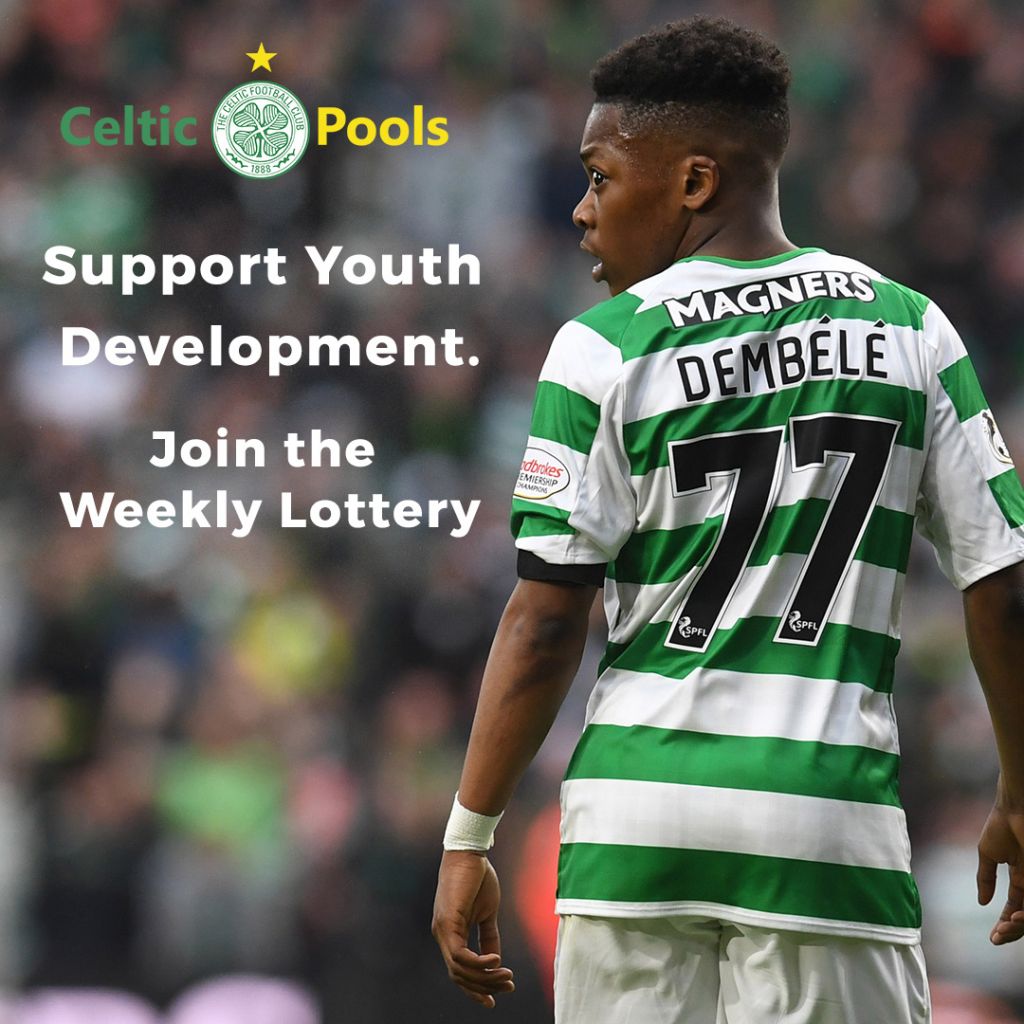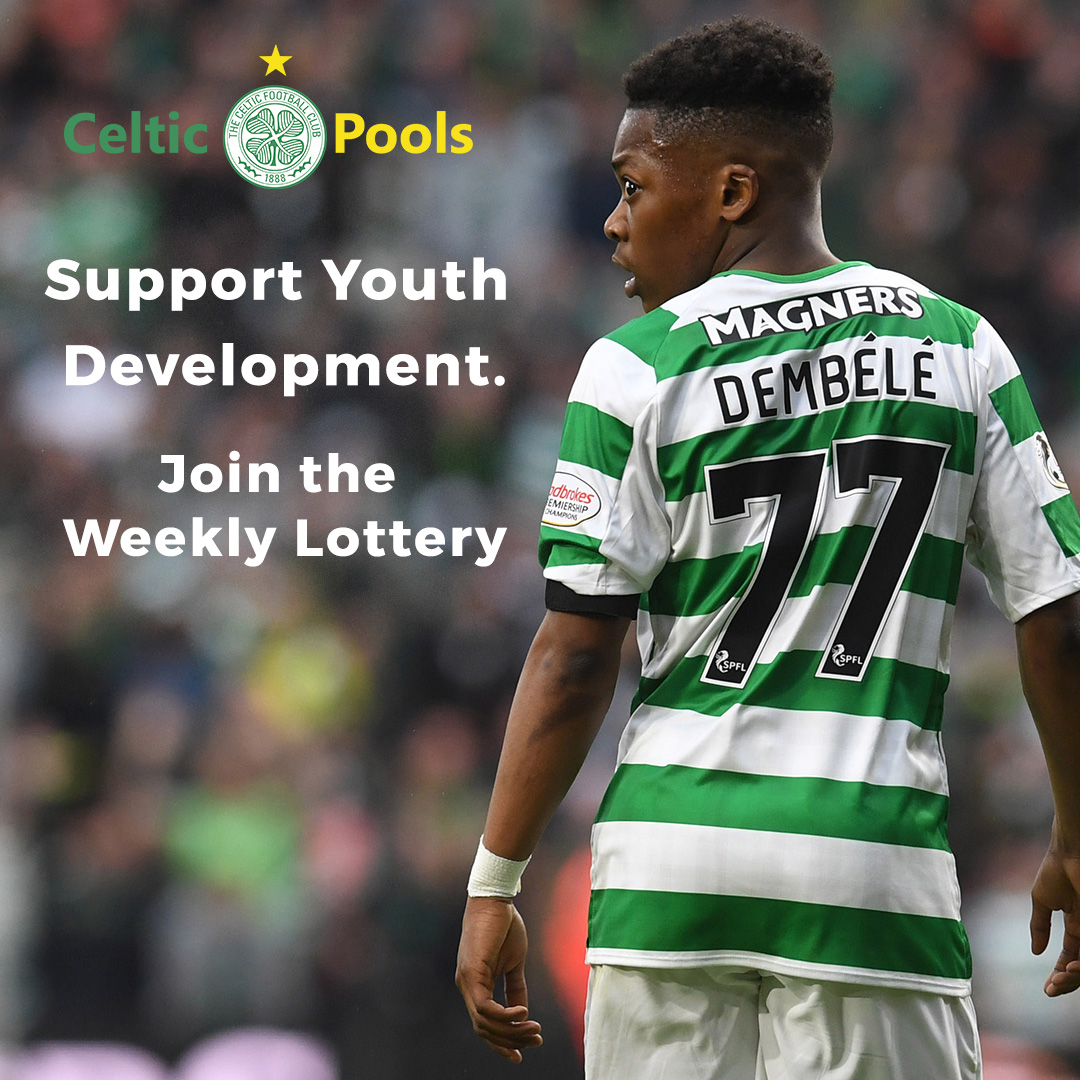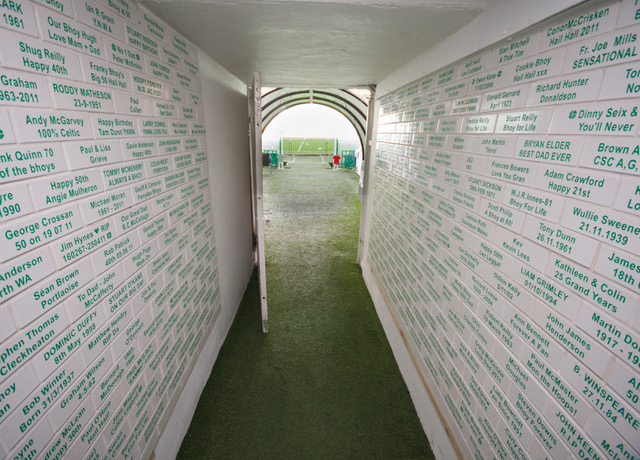 Take The Celtic Star's Photo Tour of Celtic Park and enjoy our stunning photos from inside Paradise RIGHT HERE, RIGHT NOW.