In the previous instalment of The Celtic Star's look at the early 90's and the games and players of a somewhat forgotten era, we looked at the first game of the 89-90 season and a 3-1 win over Hearts at Tynecastle. The star of that day was hat-trick hero Tommy Coyne.
You can revisit that article below.
Memories Few – 'I just hoped the day would never end,' Celtic's Match-winner Tommy Coyne
That game was also a debut day for a Celtic signing from Poland.
Prior to joining Celtic in 1989 Dariusz Dziekanowski known to Celtic fans as 'Jacki' played with Legia Warsaw until joining up with The Hoops. In 1986 he was part of Poland's World Cup squad who faced England in Mexico. In 1989 he won the Polish Cup with Legia before signing for Celtic that summer for a fee of £600,000. He was Celtic's big signing that year and I was immediately intrigued.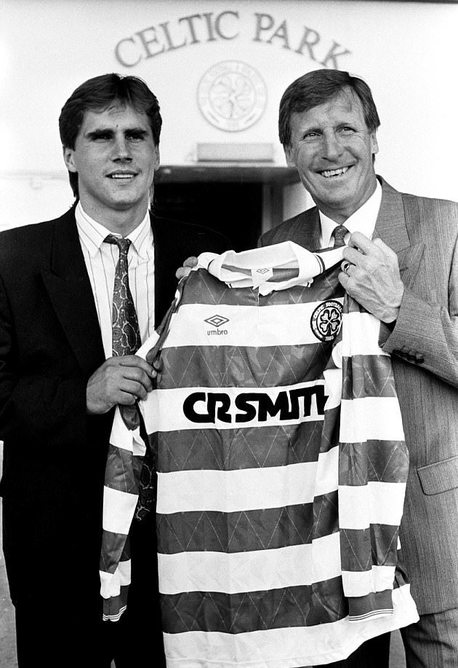 Jacki was immediately a hero of mine, his poster from the centre of the Celtic View took pride of place on my bedroom wall. I watched him through a youngster's eyes of course so I was unaware really of the reputation he had for perhaps not training so hard or working so well off the ball or indeed his extracurricular activities.
To me he was that guy who scored four goals in my first ever European game at Celtic Park. This was a first-round tie in the now defunct European Cup-Winners' Cup. The season was 1989-90. That kind of experience tends to stick with a kid.
Normally I'd have been in The Celtic end but that night I was in the Main stand. Possibly due to the size of the crowd 49,298 my Grandfather wanted a safer environment. At that age I didn't care where I watched from as long as I was there.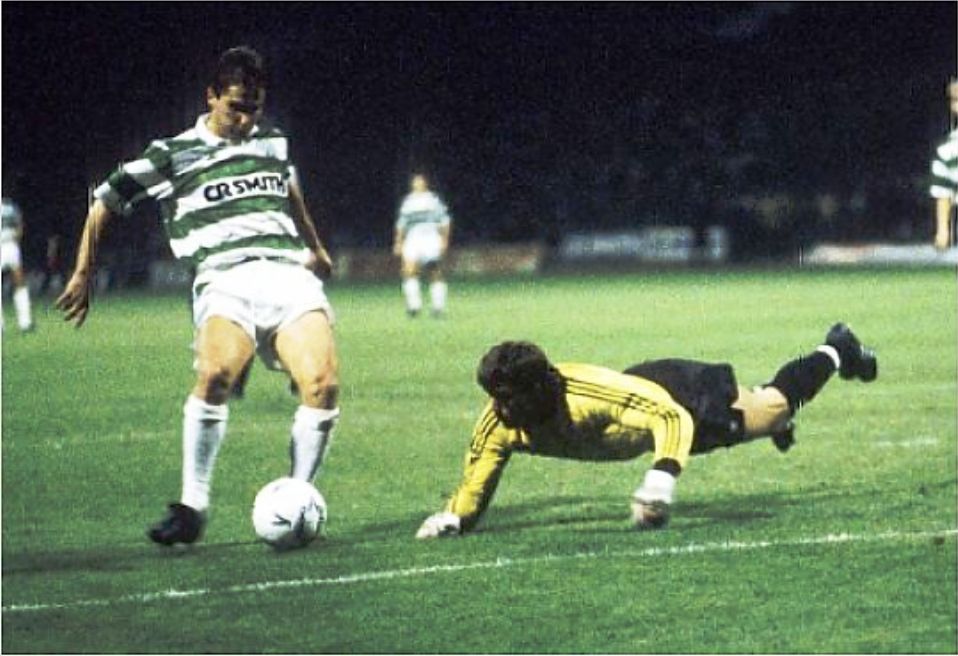 Celtic's opponents were Partizan Belgrade. The Yugoslav team had won the first leg 2-1. There was a clearly different atmosphere to a European encounter and I loved it. It wasn't just being under the lights, I'd been to midweek games at night home and away by then. It was clear European Football meant a lot to the supporters you could feel it.
Sadly it was my first and last taste of that atmosphere that season as Celtic crashed out, but what a game it was.
Jacki put Celtic ahead late on and this to put Celtic in front on aggregate. Instead of concentrating on defending a hard-fought lead, Celtic continued to push forward and were caught on the break, conceded a goal, and went out.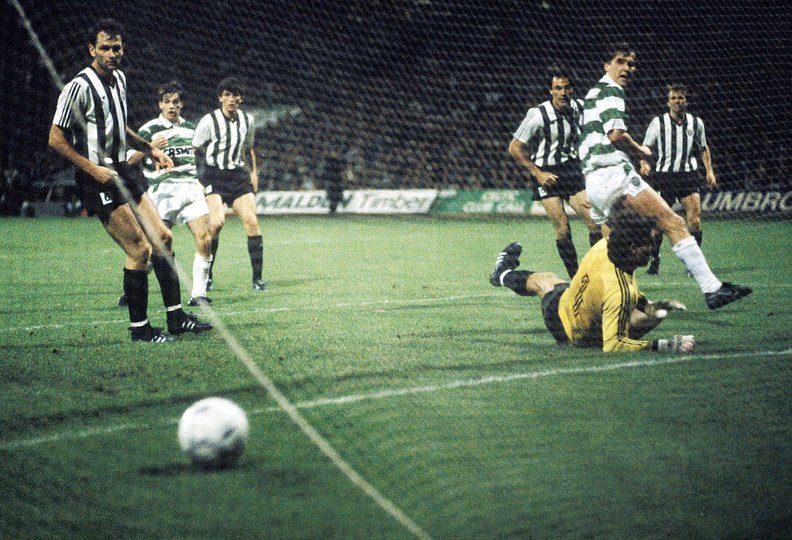 In a thrilling second leg at Celtic Park, the scoring and the game swung backwards and forwards. Partizan struck first but Celtic opened their account up through Dziekanowski to make it 1-1.
Celtic went 2-1 up then were pegged back to 2-2. Then we go 3-2 up (Jacki's hat-trick) before we were level again at 3-3. The Celts then went 4-3 up through Andy Walker this time.
Dziekanowski scored his fourth goal of the evening after 83 minutes to put The Celts 5-3 up on the night and it was looking very promising indeed. Celtic though conceded a goal to Scepovic with two minutes to go. This made the score 6-6 on aggregate and Celtic went out on away goals. Vajacic, Dordevic and Durovski scored the goals scored for Partizan.
The highlights of that crazy night are here for those looking to reminisce.
Lisbon Lion Jim Craig also covered the Partizan Belgrade game in his Diary in September last year. You can read his take on the match here:
Jacki only stayed for 3 years. Once Billy McNeill left the club Jacki soon followed. He only played once under new manager Liam Brady and even then was subbed with 12 minutes to go. He was soon moved onto Bristol City in a £225,000 transfer.
I've since been told that he never quite showed the form he was capable of but that he was loved for his ability on the ball. Clearly the Gallus type he maybe simply suffered from playing in what was a Celtic side lacking in the class and depth we have today.
In total Jacki played 66 games for Celtic and scored 22 goals. Perhaps if we'd had more players to do the legwork around him a luxury player like Dziekanowski could have flourished. Or maybe I'm still hoping those young impressions I had of my hero were a truthful reflection on the player. I'm fairly sure now the naivety of youth had a bearing.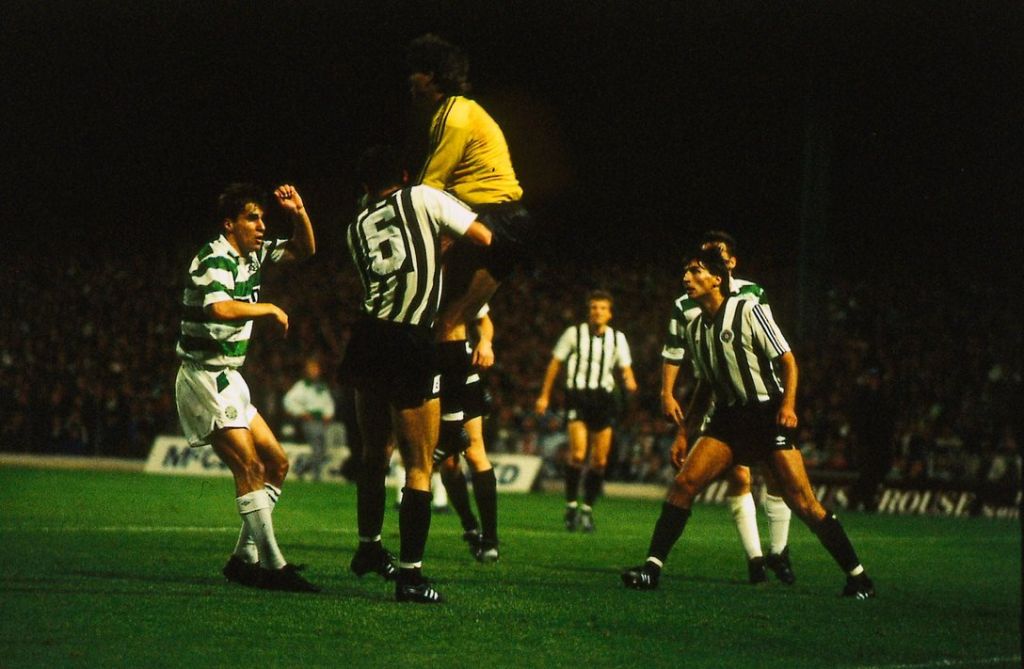 Jacki has been talking to Neil Palmer for his book on Bristol City. 'Bristol City: Match of My Life'. In it he talks of moving on from Celtic and how it all ended.
"After first moving to Britain to play for Celtic, I knew my time was up when Billy McNeill was sacked. I liked Billy a lot; he had won the European Cup with Celtic and was a real legend. I enjoyed listening to his stories from those days and he really looked after me while I was there.
He was replaced by former Arsenal player and youth coach Liam Brady. It was plain from the start that I was not Brady's type of player.
He didn't think I worked hard enough and that may have been true but I gave everything on the pitch and all I wanted was the ball.
I eventually left about ten months after his appointment, the nail in the coffin being when he signed Tony Cascarino as my replacement whilst I was still there. Offers came in and I was just happy to play football, so I didn't really care where I went as long as it was a good standard of football.
Some teams were obviously put off as I had gained a bit of a reputation as a luxury player they might not need.
The best offer was from Bristol City. I met manager Jimmy Lumsden who had played for Celtic back in the day. He spoke to me and told me they had been watching me for a while and I might be just what they needed to boost the team who were in the middle of Division Two, which is now the Championship.
I had a further meeting with Jimmy and the Bristol City chairman and I remember I could not understand the chairman's English but I could understand Jimmy's Scottish, so Jimmy had to translate for me.
We got there in the end and I signed in 1992 for £225,000".
It would certainly appear Bristol City also have fond memories of Jacki. When your hero scores four goals and it's your first European game, then the memories remain fond for me also.
Niall J