THE strategy was explained on one of the Rangers forums over the summer. There had been a campaign to have the Celtic supporters removed from the Free Broomloan stand because of the green, white and golden scenes of celebrations that erupted every single time Brendan Rodgers took his side to play at Ibrox.
"The real reason that Rangers have cut the allocation. They just can't take this anymore," reckoned CelticLisboa on Twitter but that's only the pretense. The real reason is financial.
The real reason that Rangers have cut the allocation. They just can't take this anymore. pic.twitter.com/PKjaBh3XWa

— CelticLisboa (@CelticLisboaa) November 21, 2018
The campaign was at first dismissed by the Rangers board. Just as is the case at Parkhead, they value their £49 ticket price for these matches and could see no economic sense in changing the tried and tested formula – the Old F*rm in all of its glory.
But the bloggers knew that there is one thing more than anything else that motivates Dave King and that is money. They pointed out that the Rangers goalkeeper would play against in an entire league campaign with his own supporters behind him for only 90 minutes while the Celtic keeper would have his supporters behind him for 270 minutes.
'So what?' would probably have been the reaction from Dave King. 'That's just the way it is, given the construction of the two stadiums.'
'But we want to win the league. How are we going to do that when they keep taking maximum points from Ibrox?'
They broke the league campaign down into some logical blocks.
Match Celtic against the so-called 'diddy teams' and we get closer. Last year they had a terrible record against sides that finished in the bottom six.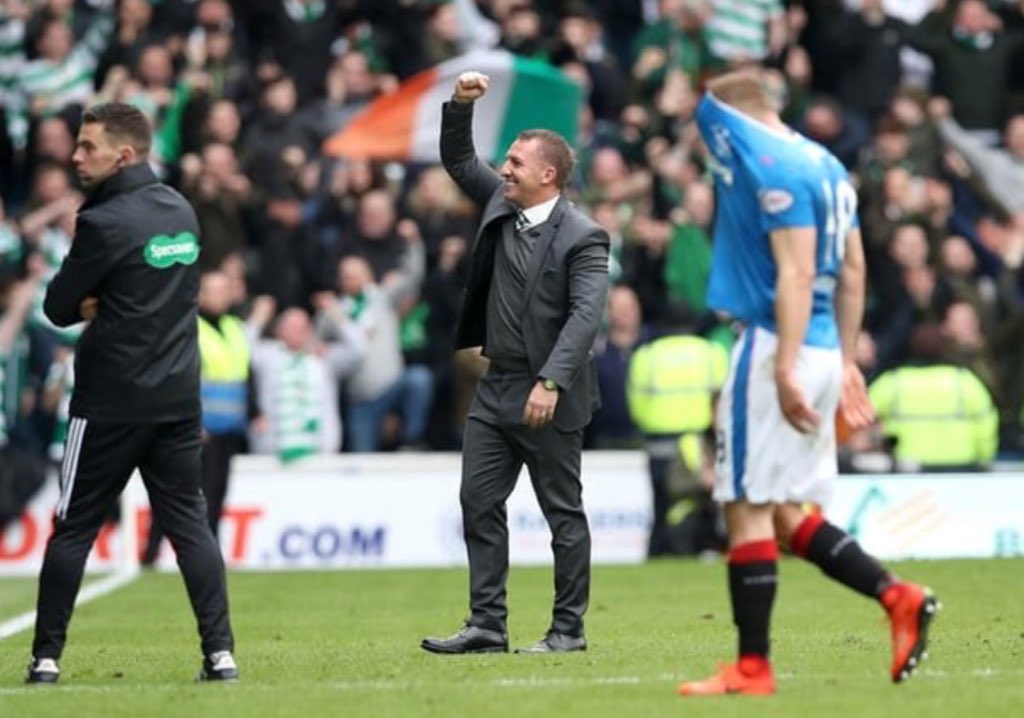 Make Ibrox a fortress. They also had a terrible home record last season – sort that out and they'd get closer still.
That then narrows things down but history tells them (remember they think of themselves as the same club) that since the league format changed from 2 to 4 Old F*rm games a season, the team that comes out on top in these encounters wins the league.
And if they are shipping 6 points to Parkhead from the two home games against Celtic they are dead (!) in the water. So how can they change their fortunes in that regard? Boot out the noisy Celtic support from the Broomloan and stick them in the corner.
They lost at Celtic Park in September and don't expect to get anything on their next trip either – although they have managed a few draws in the league at Celtic Park but got nothing against us at Ibrox.
So if they can narrow the gap – which they have done – and they can win the game on 29 December this could possibly put them in a position where they could have a league decider at Ibrox after the split.
That's the logic that Dave King bought into – shortly afterwards he spoke about Celtic folding like a pack of cards.
Their ex-player Josh Windass recently spoke about how they effectively collapsed after losing at Ibrox to Celtic on the first Beautiful Sunday back in March – Windass – 'I thought we'd spank Celtic,' then French Eddie destroyed Rangers on Beautiful Sunday.. see HERE.
This wasn't just a defeat, it was a destruction. Their team spirit, their self belief, everything was lost that day. They don't want a repeat.
Yesterday their manager Steven Gerrard spoke about the punishing schedule his side faces between now and the end of the year and his first thought was to mention the final whistle in the game against Celtic. The two points we dropped at Livingston allowed then to half the gap from four points to two and it put them in toughing distance of going ahead of Celtic at the end of the year, if they can match our results until then.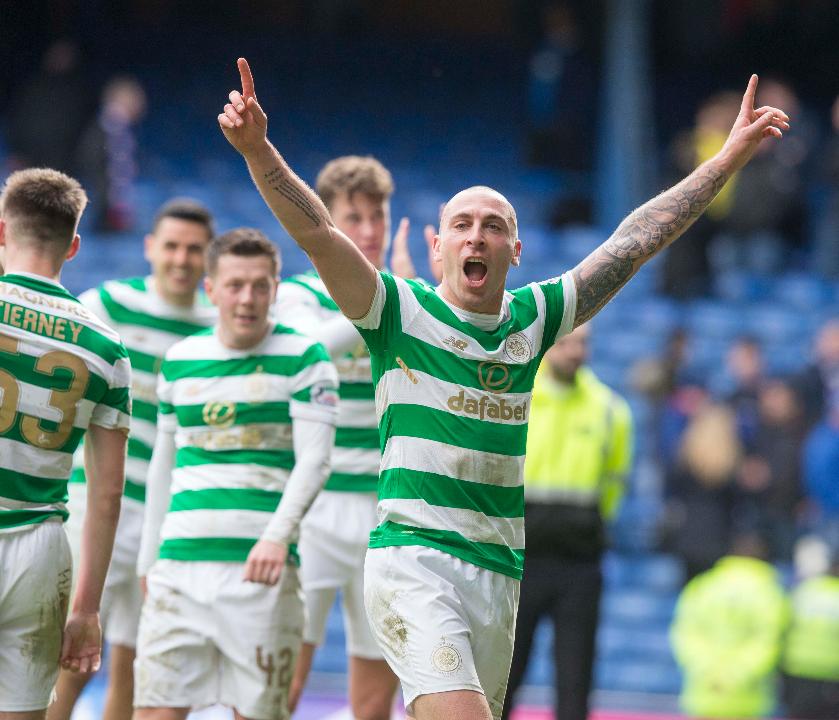 "Looking at this period it was a case of, 'Can we get to the international break and be in a nice position?'.
"Domestically we are where we wanted to be," Gerrard said to the media.
"We wanted to get to a cup final, so that is a disappointment, but we've responded.
"We need everyone to play a part between now and the final whistle against Celtic.
"We want to get to the end of the next block in this position — or an even better one."
Yesterday there were a few discussions about this game at Ibrox on 29 December. At the Celtic AGM Celtic CEO Peter Lawwell indicated that the club would look at busing the entire traveling support to and from the ground from Celtic Park or may refuse tickets all together, depending on the advice the club receives and the discussions that he will have with Rangers and the Police.
Celtic's SLO John Paul Taylor responded to a question about this earlier today.
Club hasn't said it wouldn't take tickets but simply said it would take safety concerns of supporters into account. Need to fully understand the match day plan and the routes for our supporters, obvious issues around access and exiting which need clarified

— Celtic FC SLO (@CelticFCSLO) November 22, 2018
There are plenty of Celtic supporters who want to go to this game – I am not one of them – and their support could be vital for the team on the day.
And the other point of note was that Barry Ferguson, the ex-Rangers captain and a veteran of many a game against Celtic, actually called for the Celtic allocation to be restored to give us back the Free Broomloan.
"I played in a lot of Old Firm games at Ibrox and I was just used to having 8,000 Celtic fans there," Ferguson told Peter Martin and Alan Rough on The Football Show.
"I think it'll ruin the atmosphere, honestly do.
"I think if you ask any Rangers player that's played in those games, that's what it's all about – knowing that stand's full of Celtic fans and you've got three quarters of the stadium.
"I loved the fact that it was like that. It just created a great atmosphere for me.
"And it was the same at Celtic Park when Rangers got about 8,000 as well, so I don't know what's going on there.
"I think they need to sort it and go back to giving them the full stand because I think if you ask any ex-player, or current player, I like to think they would agree with myself and say that's the way it should be."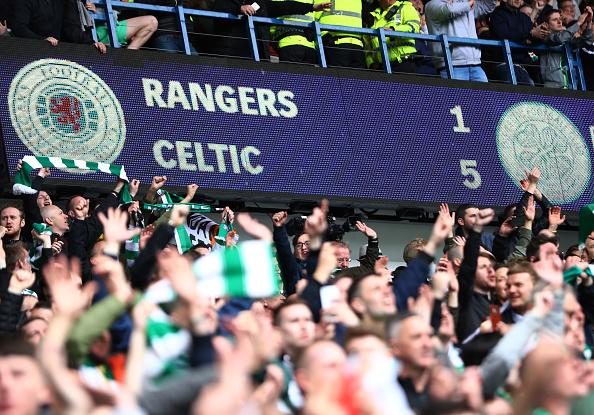 Brendan Rodgers, also speaking at the Celtic AGM yesterday told a shareholder/supporter to 'chill' after expressing his concern about Celtic having difficult away games against Hibs, Aberdeen and Rangers. You get the feeling that Rodgers is licking his lips at the prospect, especially at Ibrox where he has a 100% win record to protect.
Oh and 29 December is a Saturday so there will be no more Beautiful Sundays until next year…