Or more accurately Mr Brown's Boys…Quite an entertaining programme this was last night, and those who missed it would do well to watch it on Catch Up or the BBC iplayer. It was about 1998. We all remember 1998 as the year Celtic stopped the 10 in breathtakingly exciting circumstances in May, but it was also the year that Scotland went to France for the World Cup.
It was a not entirely unsuccessful experience either. A creditable and unlucky performance against Brazil (in which Tom Boyd discovered that he had something in common with Pele in that he scored a goal for Brazil!), then a close fought draw with Norway with a goal from Craig Burley who feared he had put it over the bar, before the almost inevitable Scottish implosion with the finger on the self-destruct button against Morocco.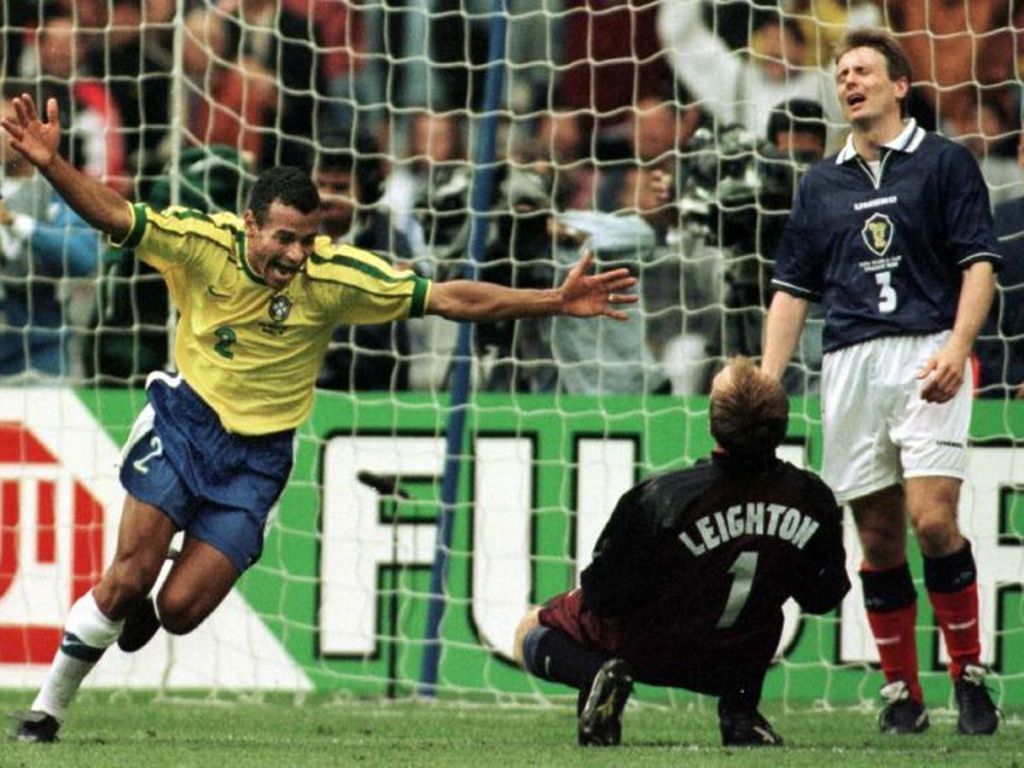 The programme featured interviews with quite a few players and coaches. Craig Brown has been ill and we wish him well in his recovery. A decent fellow is Craig – as a player not quite good enough to break into the excellent Dundee side of 1962 which contained Ian Ure and Alan Gilzean – although we were a little shocked to hear that he used bad language to describe Brazil's collective digestive system before they met Scotland. (According to Craig they seemed to be having a collective dose of diarrhoea as well as simultaneously fornicating!).
John Collins came across as articulate and knowledgeable, Darren Jackson for all his "cheeky chappy" image was overwhelmed with the whole business, Craig Burley said a lot but didn't always come across as lovable, and I wouldn't have recognised Colin Hendry who also looked old and ill, and nothing like the arrogant, unpleasant character that he was in his Ibrox days. Jim Leighton, no great lover of Sir Alex Ferguson, they tell me, has also aged a bit. And lovely to see Paul Lambert again!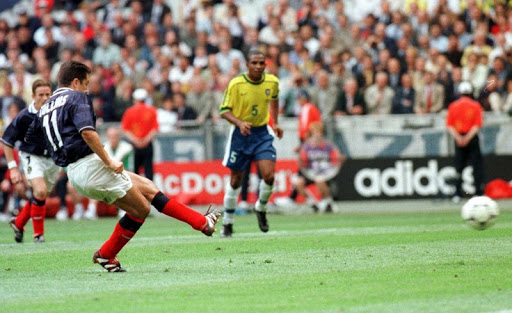 The fans were well represented. A bizarre story of stealing the Saltire from Bannockburn, loads of drunkenness, jumping into fountains and showing bare bums all showed how the Tartan Army can be really rather silly – but there is nothing nasty about them, unlike the supporters of a neighbouring country who have been well infiltrated by the far right with the intention of stirring up the bogus emotions of simple, thick souls and leading them to mischief. Funnily enough, we had a wee bit of that in George Square not all that long ago, didn't we?
Celtic were well represented in 1998 in the Scotland squad. That is also the case in 2021. While having to keep our feet on the ground and remaining aware of the realities of the situation, we should wish Steve Clarke and his men all the best in their quest which begins on Monday afternoon. Then next Friday we face England. I know who I am supporting…but whose side will the Union Jack brigade be on?
David Potter