Celtic Historian David Potter takes us on a journey through all of Celtic Scottish Cup Final triumphs as we gear up for Saturday's 2023 Scottish Cup Final against Inverness Caledonian Thistle at Hampden. The story of Celtic's glory in our favourite competition begins at Ibrox of all places, on 9 April 1892.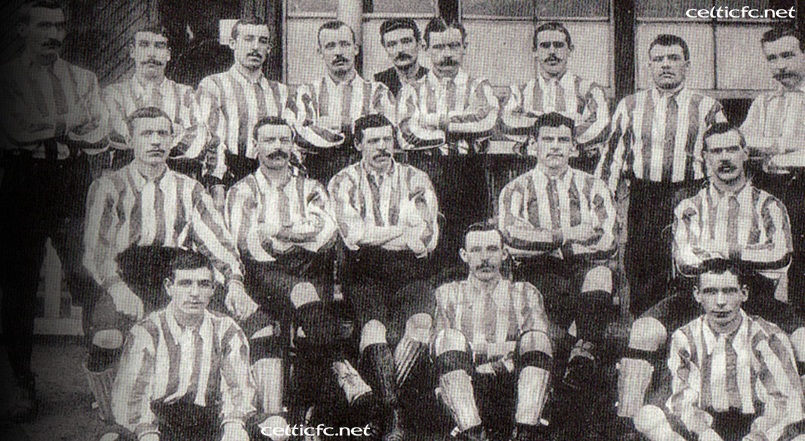 CELTIC'S SCOTTISH CUP FINALS – Number 1…CELTIC 5-1 QUEEN'S PARK – IBROX, 9th APRIL 1892 – This game was actually a replay because the first game was played on March 12, but abandoned because of crowd problems. It was actually played to a finish and Celtic won 1-0 but the SFA had already decided on a replay.
As the SFA and Queen's Park were virtually the same thing in 1892, there was no shortage of "conspiracy theorists", a group which grew when prices were doubled for the game on 9 April, something that looked like sheer greed but also seemed to discriminate against the poverty stricken Irish while the well heeled Queen's Park supporters were more able to afford 2 shillings. 23,000 appeared for the game including not a few Celtic fans who had clearly saved up for admission.
They saw their team one goal down at half time but turning it on in the second half to win 5-1 with two goals from Sandy McMahon, two from Johnny Campbell and one from an own goal. The celebrations in the East End that night were immense and all-pervasive because "Our Bhoys Have Won The Cup"
The Celtic team was: Cullen, Reynolds and Doyle; Maley, Kelly and Gallagher; McCallum, Brady, Gallagher, McMahon and Campbell.
Read all about Celtic 's next Scottish Cup Final win on the next page…