CELTIC historian David Potter takes a look at the story so far and provides the historical analysis of Celtic versus St Johnstone in the sides' Scottish Cup meetings. The Celtic Star columnist notes that there hasn't been too many meetings between the sides…
Celtic, St Johnstone and the Scottish Cup
Celtic and St Johnstone have tended to avoid each other in the Scottish Cup. Only six times have their paths crossed, once at Muirton Park, four times at Parkhead and once in a semi-final at Hampden.
Celtic have won five out of the six, but the game lost was a horror, right in the middle of the vintage 1935/36 season, the season in which McGrory scored 50 League goals to win the League for the first time in a decade.
It was one of those games where Celtic played below their potential and St Johnstone played above theirs. McGrory had a rare off day, and wingers Delaney and Buchan were rarely seen. Willie Buchan scored Celtic's only goal.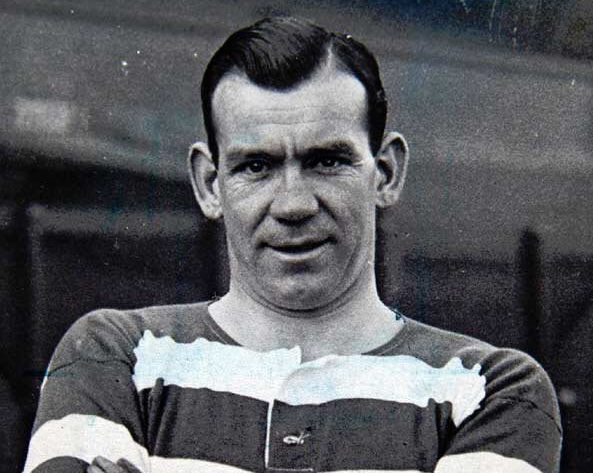 Four years earlier on 30 January 1932 a record crowd of 19,185 had seen Celtic, in spite of missing Bertie Thomson, Jimmy McGrory and Peter Scarff beat the Second Division side 4-2 in what was Perth's biggest football occasion to date.
Charlie Napier scored a hat-trick and Alec Thomson scored the other.
Possibly the best Cup game between the two of them was on 1 March 1969.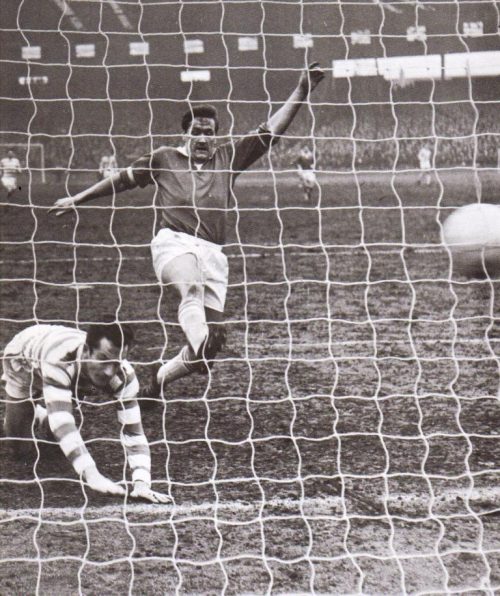 John Hughes, Bobby Lennox and Steve Chalmers all scored for Celtic, but the talented St Johnstone battled all the way, and a late goal by Henry Hall to make it 3-2 meant that it was a tense end to the game.
Many players in the Stein era were of the belief that, other than Rangers, St Johnstone were the side that caused them the most problems, and this was a fine example of what they meant.
Not that they stopped this fine Celtic side en route to a deserved treble, however!
On Burns (Rabbie, not Tommy) Day 25 January 1986, Celtic beat Saints 2-0 in an undistinguished game with goals from Peter Grant and Maurice Johnston (before he went mad) with the highlights being Pat Bonner "saving" a stray dog, the poor referee getting hit in the face by the ball, and the transistor radios telling everyone that Hearts had beaten Rangers 3-2 at Tynecastle!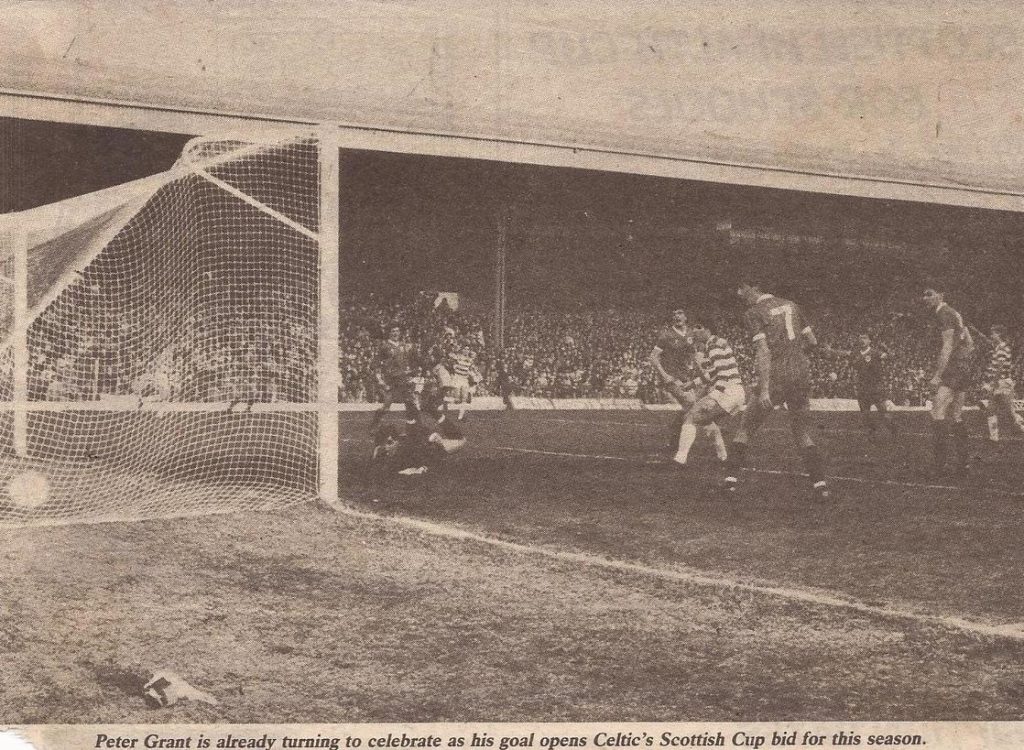 23 February 2003 was the next time that the Saints came to Celtic Park on Scottish Cup business.
Not a great game either but Celtic won 3-0 thanks to two penalties awarded by referee Hugh Dallas, and duly sunk by John Hartson. Jamie Smith scored the other goal. This was on the Sunday between the two Stuttgart games in the UEFA Cup, so Martin O'Neill gave quite a few of his fringe players a run out.
This is sometimes a dangerous game (as O'Neill himself would find out later in the competition) but his makeshift side were good enough to defeat St Johnstone.
In 2007 St Johnstone made a rare appearance in a Hampden Park semi-final, but Celtic were just a shade better than they were with two goals from Jan Vennegoor of Hesselink, one of which was a penalty kick.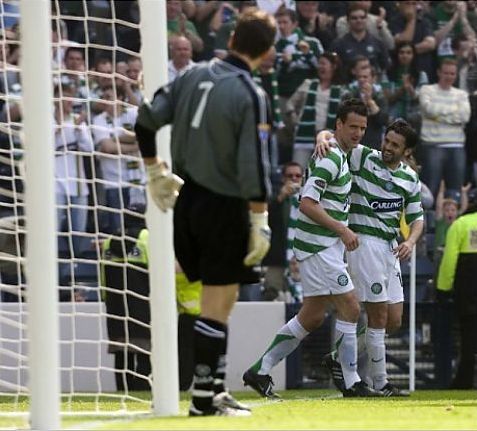 It was a reasonably entertaining game, but Celtic made heavy weather of it.
St Johnstone have won the Scottish Cup only the once (2014 beating Dundee United at Celtic Park) whereas Celtic have won the trophy 38 times (more than anyone else) in 1892, 1899, 1900, 1904, 1907, 1908, 1911, 1912, 1914, 1923, 1925, 1927 1931, 1933, 1937,1951, 1954, 1965, 1967, 1969, 1971, 1972, 1974, 1975, 1977, 1980,1985, 1988, 1989, 1995, 2001, 2004, 2005, 2007, 2011, 2013, 2017 and 2018.
Discerning readers will have noticed that we have never won the Cup three years in a row (Queen's Park, Vale of Leven, Rangers and Aberdeen have all done that).
2019 would be a good time to put this right.
Here is the record for Celtic and St Johnstone matches in the Scottish Cup:
30/1/1932 St Johnstone 2 Celtic 4 at Muirton Park
8/2/1936 Celtic 1 St Johnstone 2 at Celtic Park
1/3/1969 Celtic 3 St Johnstone 2 at Celtic Park
25/1/1986 Celtic 2 St Johnstone 0 at Celtic Park
23/2/2003 Celtic 3 St Johnstone 0 at Celtic Park
14/4/2007 Celtic 2 St Johnstone 1 at Hampden Park (Semi-final)
David Potter
Also on The Celtic Star today…
3 x 3 will rank, just behind Lisbon, as greatest achievement in Celtic's unbroken history
Jim Craig – McClair's goal settles the 2nd replay against Aberdeen at Dens Park