I am surely paying the biggest compliment of them all to Scott Brown, when I compare him today to Sunny Jim Young, a man regarded by many as Celtic's greatest ever captain and inspirational leader.
The parallels are striking. The main one was that neither was by birth a Celt. Scott is from Hill of Beath in Fife and he did not grow up supporting Celtic. He joined Celtic from Hibs in 2007.
Sunny came from Kilmarnock and arrived at Celtic Park in 1903 almost by accident after an unhappy and homesick spell at Bristol Rovers. Both had to work hard to gain the affection of the Celtic fans initially, possibly Sunny more so than Broonie because of the times he lived in and the religion which he did not practice.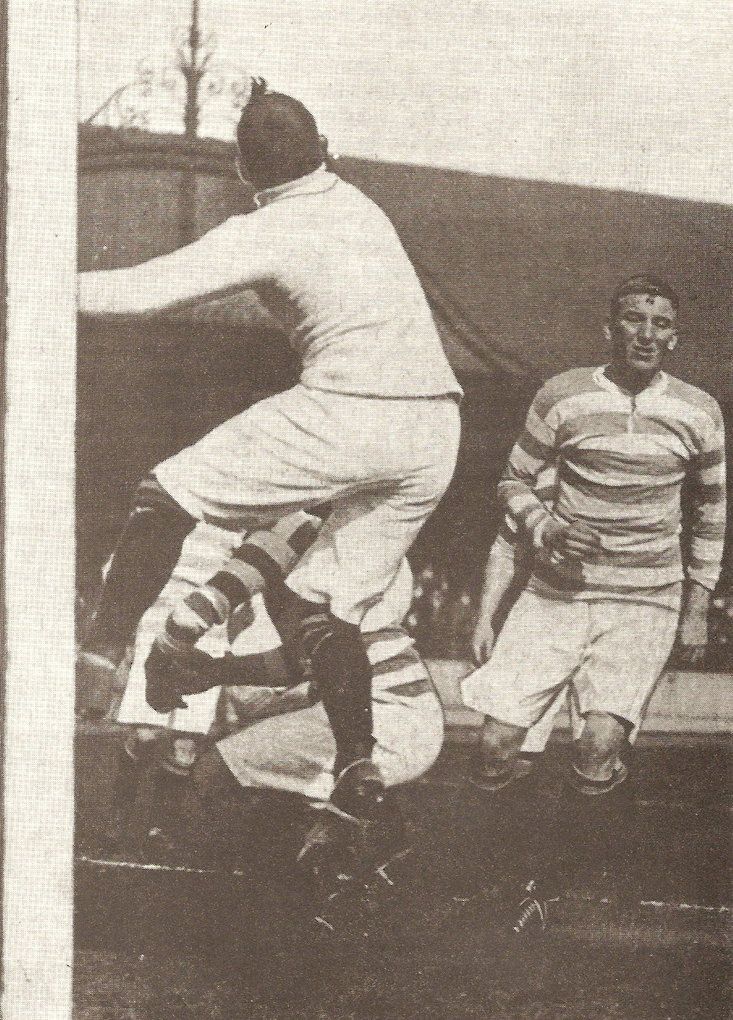 Although it was always true that "it was not a man's creed or nationality that counts" in the eyes of Celtic FC, there was possibly still in the turbulent times of the early 1900s a feeling among some of the support (who knew, at first hand, all about landlords, evictions and famines) that "we should keep ourselves to ourselves". Sunny drove a horse and cart through that nonsense by winning the affection of everyone, by becoming captain by 1911 and a hero of the Celtic support.
He might even have become Maley's successor as Manager one day, but he was tragically killed in a motor bike accident in 1922.
The greatest parallel between them is their inspiration and their ability and willingness to go the extra mile and more for the club and the support who adore them. They both share the same perception that football is basically a simple game, and that it is all about scoring more goals than the opposition. If this means winding up the opposition, and now and again falling foul of a referee or two, then so be it! (Neither man is a stranger to "the carpet" or suspension!).
▪️ Dramatic finish at Celtic Park 😱
▪️ Christie gives Hoops early lead 👏
▪️ Ogkmpoe 90', Brown 90+2' ⌚️

Watch the highlights here 👇 https://t.co/8APjJ3cHax pic.twitter.com/eLfFXFP6mt

— SPFL (@spfl) December 5, 2019
The important thing is that Celtic win. Nothing else really matters, and Sunny's stentorian voice can echo down the year to us in his two famous pieces of advice to his men "Face the ball, Celts!" and when defending a corner kick or a free kick "Tak a man apiece!". We are not privy to what Scott says to the boys in the huddle, but I cannot for the life of me believe that the advice given by Broonie in the huddle can be in any way more complex that that!
Both men are not well liked by the opposition. In our day we have read and heard some incredibly vile stuff on social media (stuff that would have fitted in very well in 1930s Germany) about Broonie. It was no different for Sunny, who was seen by some of the less intelligent of his native Ayrshire as being some kind of a "traitor" because he played for the "wrong" team.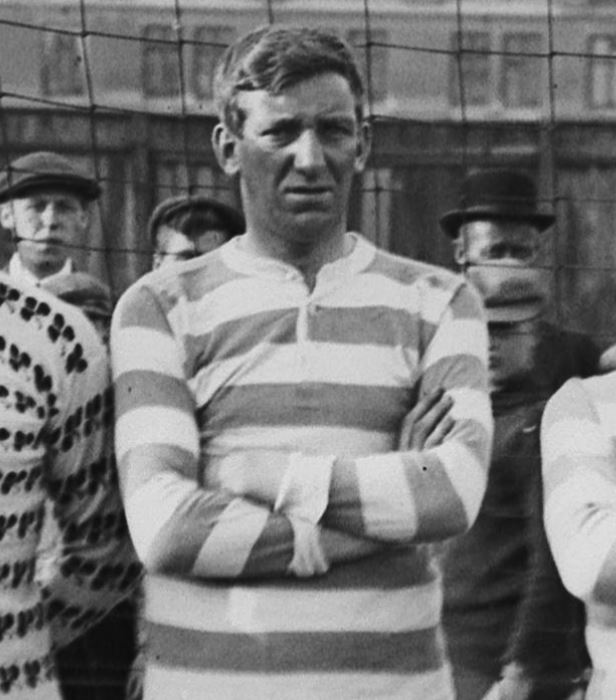 But then again there was another far better Ayrshireman of long ago who said that "the man o' independent mind, he looks and laughs at a' that!"
Broonie has suffered some terrible stuff about a family tragedy – but he realises that the tongues of the ignorant are not to be taken seriously. ("The tongues of the wise uttereth wisdom, but the tongues of the foolish poureth out naught but foolishness" the Book of Proverbs tells us in the Old Testament). They are to be laughed at and what better way is there of ridiculing them than the famous "doing a Broonie". One feels that Sunny Jim would have approved of that as well. Sunny was renowned for his famous winning smile.
Sunny won nine Scottish League titles and six Scottish Cups. Not that I am good at maths, but I think Broonie has won nine League titles already (2008 plus the current eight) and five Scottish Cups. Sadly there was no League Cup in Sunny's day, but Sunny did pretty well in the Glasgow Cup and the Glasgow Charity Cup. Broonie wlll overtake Sunny in terms of honours, we hope and trust, soon – but I am sure Sunny will not disapprove. Both men have been great players and absolutely inspirational captains. You never feel that any cause is lost with Broonie around as very recent events against Hamilton Accies have proved.
🌟 Sliding into the weekend, well not quite! 😅#TBThursday#TBT pic.twitter.com/ujH6luLQXu

— Celtic Football Club (@CelticFC) December 5, 2019
The linking of the two men is a great tribute to both. Parallels do break down, of course. The men were more or less exactly a hundred years apart, but Sunny had the misfortune of having to cope with a major war, a very bad injury in 1916 which made him a cripple the rest of his life, and an early death on a motor bike in 1922. Let's hope that Broonie continues to play well and to live long without any of these three tragedies!
You may notice that I have occasionally used the present tense when talking about Sunny Jim who has been dead for nearly 100 years. Why is that? Because I feel that he is like, so many of the great old Celts, still with us! And yet, correct me if I am wrong, but he seems to be a significant omission from the pictures of the old Celts around the stadium. Why is this? It is an omission which really must be addressed. Sunny Jim Young is surely one of the greatest Celts of them all. But so too is surely Scott Brown.
David Potter
Here is a unique angle view of Scott Brown's winner against Hamilton.
BROONY UNIQUE ANGLE

Captain. Leader. Legend 🍀 pic.twitter.com/eEfgmqnybq

— Celtic TV (@CelticTV) December 4, 2019
Here's the pic for the big banner if Celtic decide to sort this out. We'll certainly bring this to their attention today. If David is correct then it really is something that should be rectified.