TOM CAMPBELL is unrivalled in his knowledge of the history of Celtic FC and his ability to put it together. He has watched the club since the dark days of World War II, and in spite of having lived a considerable part of his life in Canada, he follows them with devotion and passion even though he has now been an octogenarian for several years.
Coming soon . . . from acclaimed Celtic author and historian Tom Campbell ???? pic.twitter.com/FVNIqboI93

— The Shamrock Magazine☘️ (@TheShamrock1888) September 9, 2019
In this book (limited circulation but available from Tom himself or his contact at the Shamrock website or even myself who can at least point you in the right direction) Tom tries something different. He was clearly badly affected by the awful years of the war and its immediate aftermath (in the same way as I and others of my age recall with horror the dreadful days of the early 1960s) and has decided to create a parallel universe, as it were, in which Matt Busby is involved at Celtic Park both as a player and subsequently as a Manager.
It is an excellent example of "what if?" writing. Wisely the author does not go to any extreme and write anything that is impossible, but he does show what could have happened in those years if the club had been blessed with better leadership. What he does very well is give a flavour of what football was like in the war years in Scotland and in the immediate aftermath. He makes up reports and articles from people like "Man In The Know" of The Glasgow Observer and Cyril Horne of The Glasgow Herald – fictitious of course, but written very much in the style of the original journalists.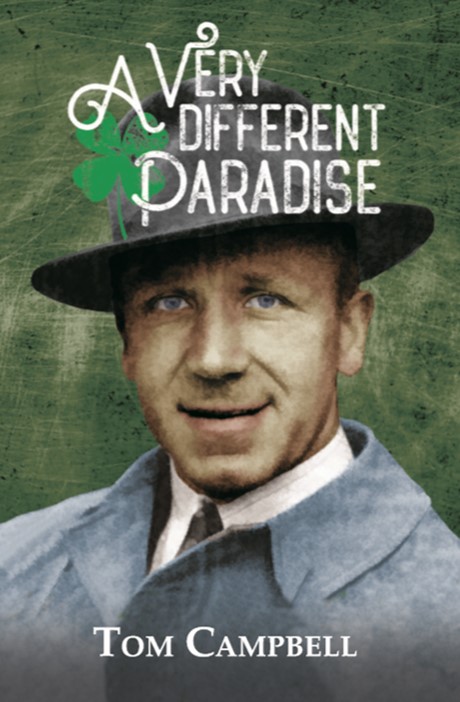 The players are different. Jimmy Delaney stays, Billy Houliston, Frank Brennan and a few others are signed, and as a result Celtic are able to mount a credible challenge. The book ends abruptly (an excellent technique leaving us wanting to know more!) with Celtic just having won the League Championship of 1948 (in reality, April 1948 was Celtic's flirtation with relegation!) after a three-way struggle against Rangers and Hibs. The title is won at, of all places, Cathkin Park, home of Third Lanark, and Celtic know they are champions because the game at Cathkin had to be delayed because of the large crowd, and they already knew what had happened with Rangers and Hibs, All good stuff… but we are playing Hearts next week in the final of the Scottish Cup. Did we win that one as well?
@OttawaCSC very own……. https://t.co/poOEmur04A

— Ottawa CSC ???????? (@OttawaCSC) September 10, 2019
Busby is portrayed as a good Manager of the club with a few Stein-like qualities, but the author resists the temptation to make him a saint. There is one rather ironically funny moment when Busby has to deal with a young Tommy Docherty who seems to have impregnated a girl. Did the same TD in reality not get himself into trouble when Manager of Manchester United after a sexual adventure?
An Obituary of Matt Busby is included at the end. The dates of birth and death are correct, but Matt does not seem to have been knighted. He apparently left Celtic in season 1951/2 because he did not get on with Bob Kelly, and then he went to Manchester United where he was a success. But did he win the European Cup for Manchester United in 1968? Indeed did Celtic still win it in 1967? We would like to know the answer to these questions.
The weakness of this book is that it didn't actually happen. This is a pity but it was not the fault of Matt Busby nor Tom Campbell. Both would have liked it to have been true. So would I.
A fine book, and well worth a read.
David Potter
An excellent read. Will have you checking the history just to be sure…. https://t.co/dfLJfLYX2L

— Richard McGinley (@Richiestoke) September 10, 2019
ALSO ON THE CELTIC STAR…
Mikey misses Hamilton, ex-Celtic Star Premier League's Best Defender says Vincent Company…see HERE.
A Pies, Lies Fleecing Machine – Celtic lagging behind in BBC's Cost of the Game Survey…see HERE.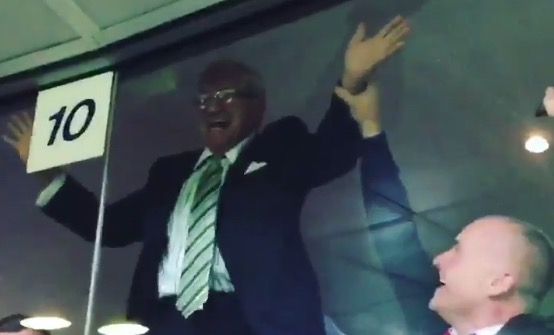 'Put them into Handcuffs!' Lisbon Lion Roars Back at sick 'Won't See Ten in a Row' chant…see HERE.
Let's make sure we don't make the same mistake as the Rangers…see HERE.
Worried about Olympics? Eddie lovin' PSG? More worried about the £30m Financial Times (droppin' the e)…see HERE.
Moritz Bauer reveals full details of Jordan Jones' apology after Ibrox Red Card…see HERE.