Donnie "Slasher " McLeod was one of Celtic's war heroes. He joined the club from Stenhousemuir as a centre half or a full back.
He was sturdy, faster than one would have thought for a burly man, tough in the tackle (he was not called "Slasher" for nothing) and soon settled into the right back position, earning his debut in 1902 and winning his first honour when he won the Scottish Cup in 1904 in the game made famous by Jimmy Quinn.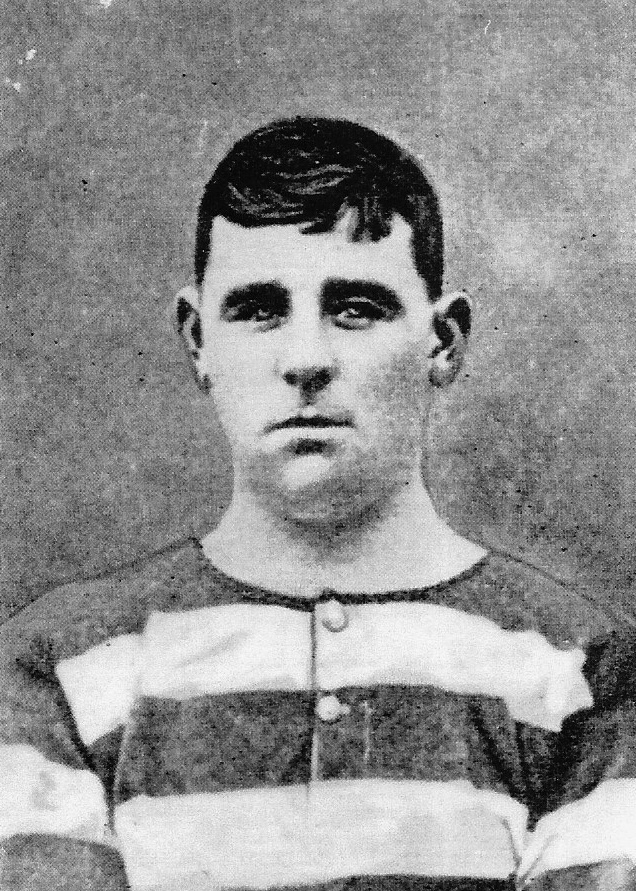 He won the League in 1905, 1906, 1907 and 1908, and another Scottish Cup medal in 1907 but by that time he was losing his place to another man from Stenhousemuir called Alec McNair, with whom he remained on friendly terms.
In truth, McNair was the better player, but that does not mean that McLeod was poor. As McNair and Dodds replaced, McLeod and Weir, the latter two moved on to Middlesbrough where they were described as the two "most dogged, dour and fearless backs in England".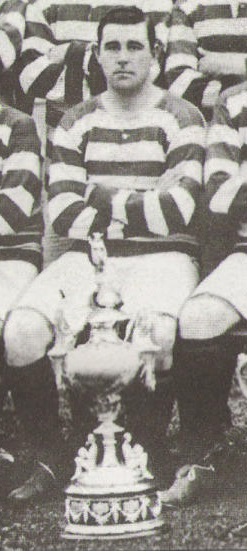 McLeod also ran a hotel in the north of England, but then the Great War started, he joined up and as a gunner in the Royal Field Artillery, met his death in October 1917.
David Potter